July 1, 2015
7/1/15
The next time you visit NMWA, come to the Betty Boyd Dettre Library and Research Center to see new books on women in the arts, as well as reference books, artists' books, and more.
Artemisia Gentileschi: The Language of Painting
by Jesse M. Locker
Yale University Press, 2015
Artemisia Gentileschi (1593-1653) is perhaps the best-known female artist of the Renaissance. Her early life and works have been discussed extensively by scholars, and she is presented as an empowered woman—an evocative figure in the art historical canon. The artist once proclaimed, "You will find the spirit of Caesar in the soul of a woman."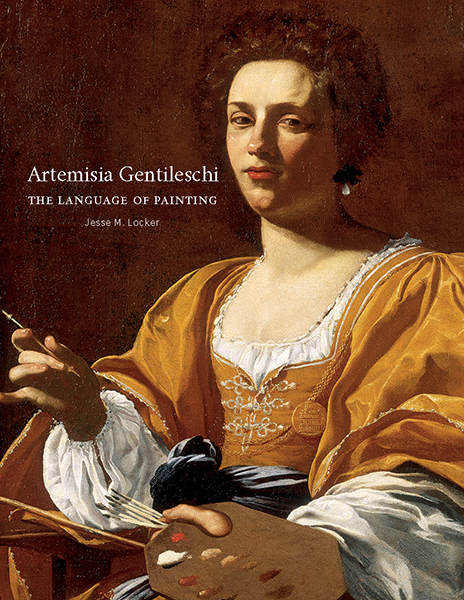 Strangely, very little has been written about Gentileschi's later years. Existing research predominantly frames her artistic career around the highly publicized trial that followed her alleged rape by one of her father's studio assistants. Art historians have generally neglected to explore her success in the years afterward. Locker analyzes Gentileschi from a fresh approach in her book Artemisia Gentileschi: The Language of Painting. Instead of concentrating on the artist's early life, Locker examines the artist's mature years, her poetry, and her passionate love affair with Florentine nobleman Francesco Maria Maringhi.
Gentileschi's later years were, arguably, the high point of her career. Later works such as Christ and the Samaritan Woman differ in style from her earlier creations, featuring more vivid color. Such paintings, Locker asserts, are more representative of the Gentileschi that scholars and art enthusiasts admire, and they were also better received in her lifetime.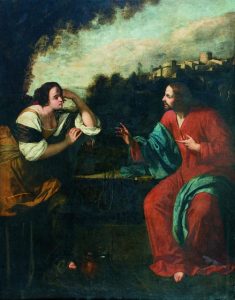 In a noteworthy departure from other scholarly texts, Locker includes Gentileschi's poetry. Although she had a weak grasp of grammar and spelling, Gentileschi's poetry was well-regarded by notable literary figures, including Michelangelo. Venetian writers composed poems and letters praising Gentileschi as a figure worthy of remembrance.
Locker's project contextualizes Gentileschi and her works and challenges prevailing assumptions about the artist's life and personality. Her book makes considerable contributions to the field of Renaissance studies. Most importantly, it reintroduces us to an artist often pigeonholed by scholars by shining a light on obscured parts of her oeuvre, writing, and relationships with literati. With Artemisia Gentileschi: The Language of Painting, Locker presents a more complete portrait of the artist, as evocative and intriguing as ever.
You can find this book, along with other fantastic reads, on the wall display in the LRC's reading room. If you're touring the museum's exhibitions, the library makes a great starting point on the fourth floor. In addition to beautiful books and comfy reading chairs, visitors enjoy interesting exhibitions that feature artists' books, archival manuscripts, and rare books. Reference Desk staff members are always happy to answer questions and offer assistance. Open Monday–Friday, 10 a.m.–noon and 1–5 p.m.