January 12, 2022
1/12/22
We spoke with Brittany Bilyeu and Summer Trottier, founders of Culture Flock, about creating colorful and inclusive apparel, goods, and accessories for people of every shape, size, color, gender, and orientation.
Shop Culture Flock in NMWA's Museum Shop!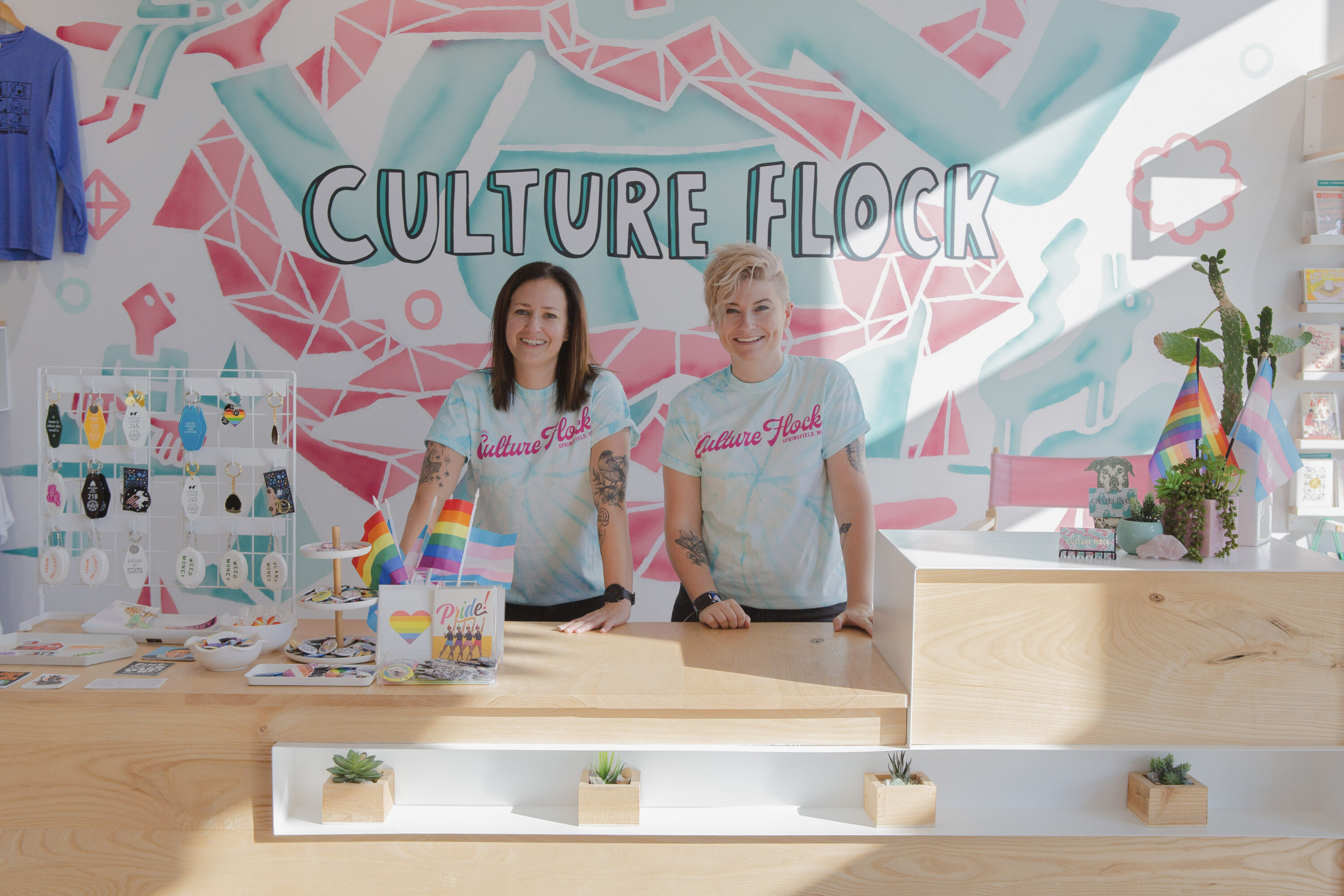 1. Can you tell us about Culture Flock and your mission?
Culture Flock is a LGBTQ- and women-owned apparel, accessories, and gift shop. We've been designing, creating, and selling our own products online since 2013, and in 2018 we opened a flagship store in our hometown of Springfield, Missouri. Our brand pillars are individuality, uniqueness, cultural relevance, optimism, and community.
2. What is your creative process for designing new products?
We try to remember to always create things that speak to us. If they speak to us, they'll speak to others. We've learned over the past eight years that if you base your creative process on what other people like, rather than what you like, your heart won't show through your work. We then match our ideas with our brand pillars and go forward with our best concepts!
3. How does Culture Flock stay environmentally conscious?
We've shifted our focus to sustainability over the past few years. We've reduced unnecessary packaging, reuse packing and shipping materials when possible, and ship with recycled mailers. Since we also hand print apparel, any blemished items are either sold at a reduced price, reused for test prints, donated, or made into cleaning rags for the shop. We've got plans for a small vintage section as well!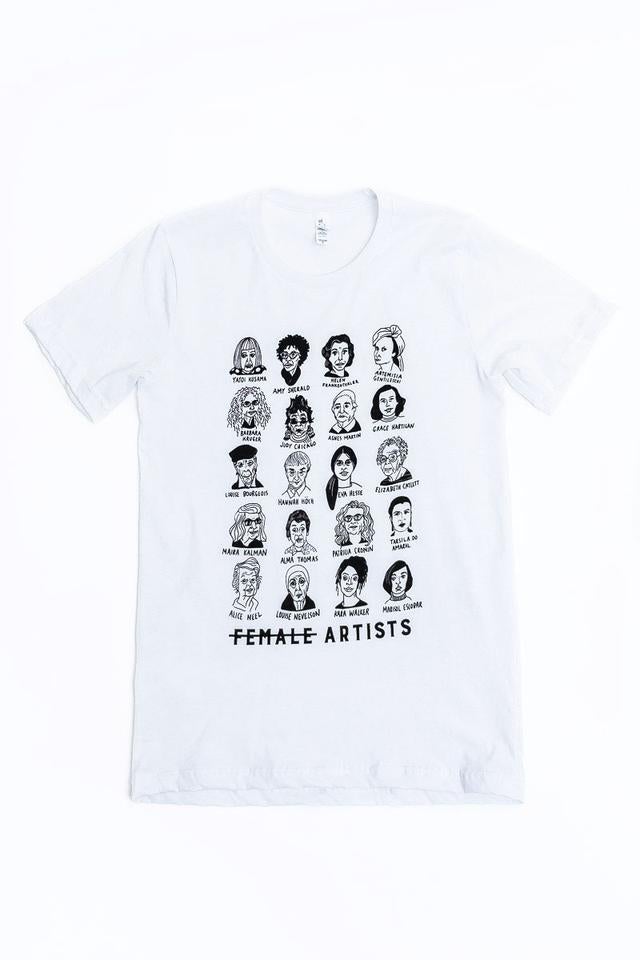 4. NMWA's #5WomenArtists campaign challenges people to name five women artists. Who are your favorite five women artists?
Yayoi Kusama, Marisol Escobar, Amy Sherald, Maira Kalman, and Eva Hesse.
5. What's on the agenda for you in 2022?
We want to continue being an open and inclusive space in our conservative area. We have plans to further our sustainability mission by offering a section of upcycled/vintage finds. As the past few years have been a difficult time for people, we want their experience with Culture Flock, whether in store or online, to be one that gives them a laugh, smile, or feel-good moment.