August 4, 2021
8/4/21
Stefanie Boyd-Berks is a graphic designer and fine artist based in Providence, Rhode Island. We spoke with her about the genesis of her "Women Artists" T-shirt—available online at the Museum Shop—the perks of building a creative life in Providence, her favorite women artists, and more.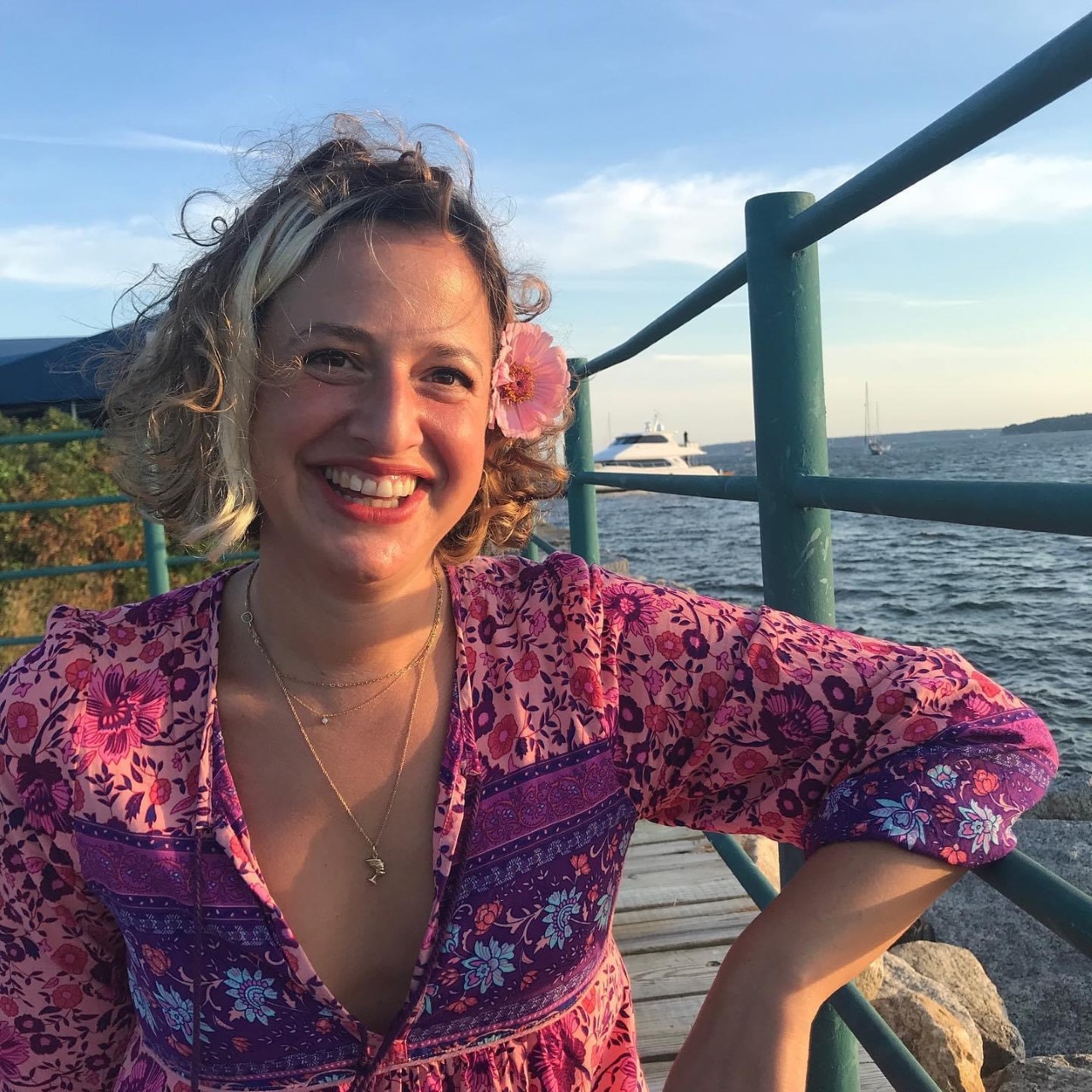 1. Can you tell us about your work?
I make T-shirts celebrating women in various professions. When I had my first child, we were gifted a T-shirt that featured a grid of cartoons depicting different well-known artists throughout history. I loved this shirt, but was irked by the fact that all the artists were men. I decided to make my women artists shirt as a response to that and the line blossomed from there.
2. Where are you based, and what is it like for a creative person there?
I moved from Brooklyn to Providence, Rhode Island, with my wife and daughter several years ago. I still struggle to say I live in Providence because Brooklyn is such a part of me. We chose Providence because life is easier here. You can be a poor artist doing gig work and still afford to live a much richer life than in Brooklyn.
3. Do you have a favorite artist of those featured on your T-shirt? Why?
Louise Bourgeois definitely holds a significant place in my heart. I love how her work can be simultaneously eerie and sexy. Her textures are so exciting. I was actually reprimanded for touching one of her sculptures at the Guggenheim. I also love Nicole Eisenman's work. She is such a prolific painter and her work blows my mind.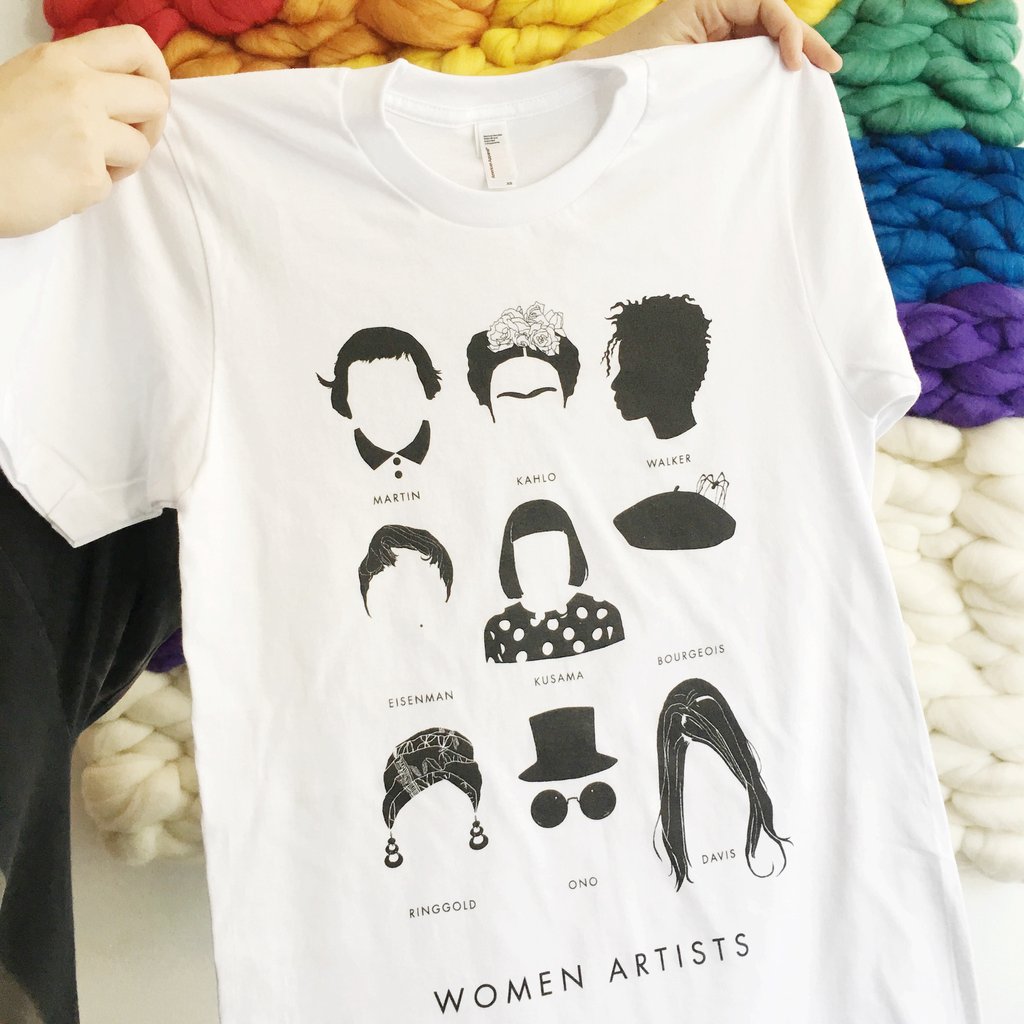 4. Do you prefer to work digitally or with physical mediums?
In addition to my graphic design work, I play in many different mediums. I embroider and paint, mostly. I definitely prefer to work lo-tech, but as a mother and freelance worker, sometimes it is a lot easier to pull out the computer as opposed to a whole paint set up.
5. What advice would you give to new artists trying to make it in the design world?
Don't be scared to try lots of different things. Don't get easily discouraged. You can't please everyone. Keep making things!