August 2, 2021
8/2/21
After a celebratory week of programs and extended hours in the coming days, the museum's building will close to the public on August 9 for extensive refurbishments. When we welcome vis­itors for a reopening celebration in fall 2023, you will find that we have preserved and refreshed the museum's iconic and awe-inspiring spaces. Critical updates to the building's infrastructure will transform your experience and heighten our impact. During the closure, we will continue the muse­um's exhibitions and programming off-site and online—our work for women in the arts will never pause.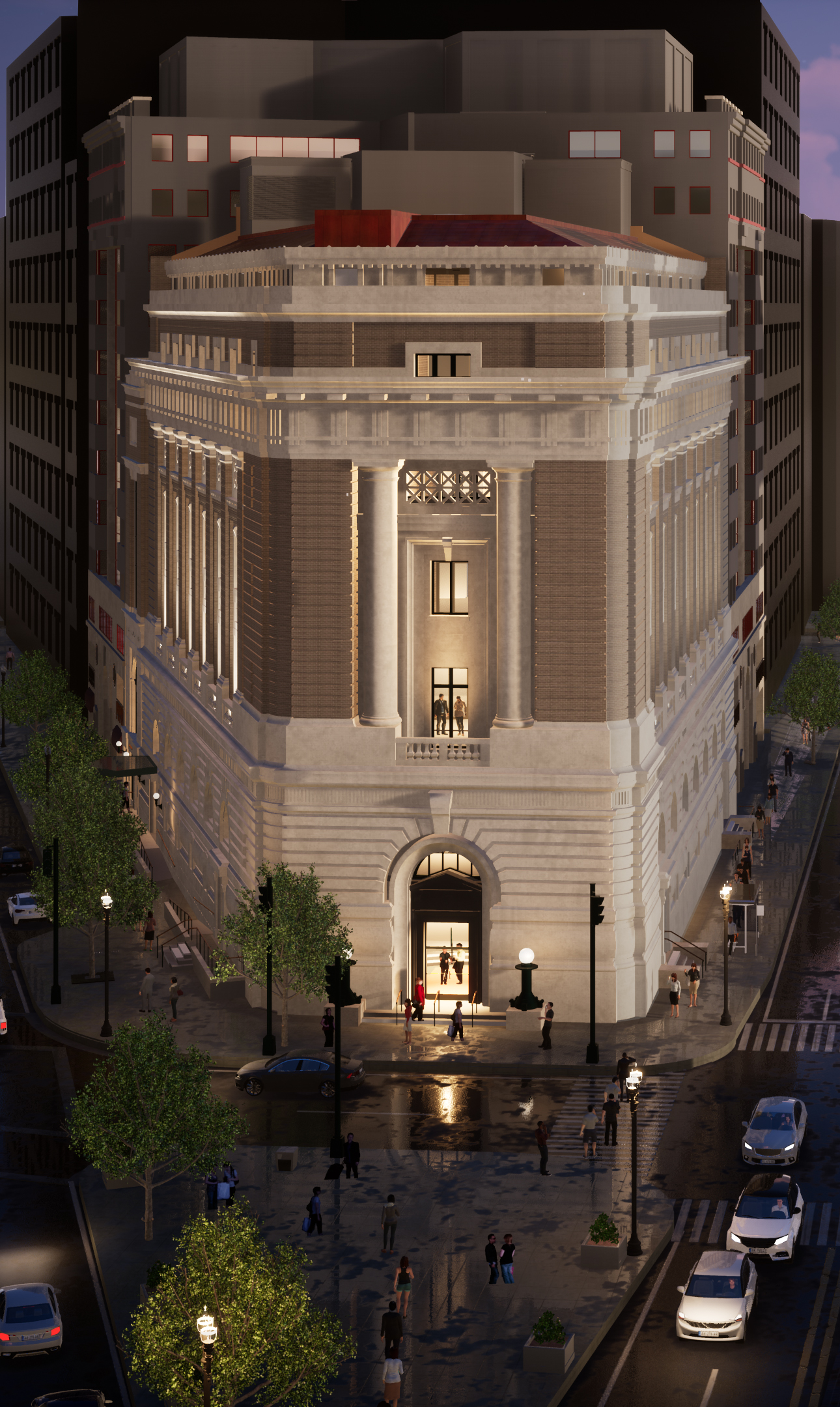 Top-to-Bottom Renovation
With architect Sandra Vicchio and a talented group of additional partners in engineer­ing and design, we have planned this project's minutest details to ensure that it is an investment in the museum's future. Vicchio has more than 25 years of preservation experience. She has worked on historic structures such as the Pratt Library and Washington Monument in Baltimore, and she has led us in developing plans that will make our museum's building more versatile, restoring NMWA's home as a worthy complement to our mission.
Expanded Public Spaces
The renovation will allow us to put more art on display and welcome visitors to fresh pro­grams in purpose-built spaces. A new Learning Commons will feature a major exhibition gallery, state-of-the-art Library and Research Center, and flexible education studio for hands-on workshops. Within this space, visitors will be able to see more works of art, schol­ars will be welcomed to new study spaces, and the next generation of artists will be able to learn and make art. In the museum's existing galleries, redesigned spaces will better accommodate large-scale and multimedia installations.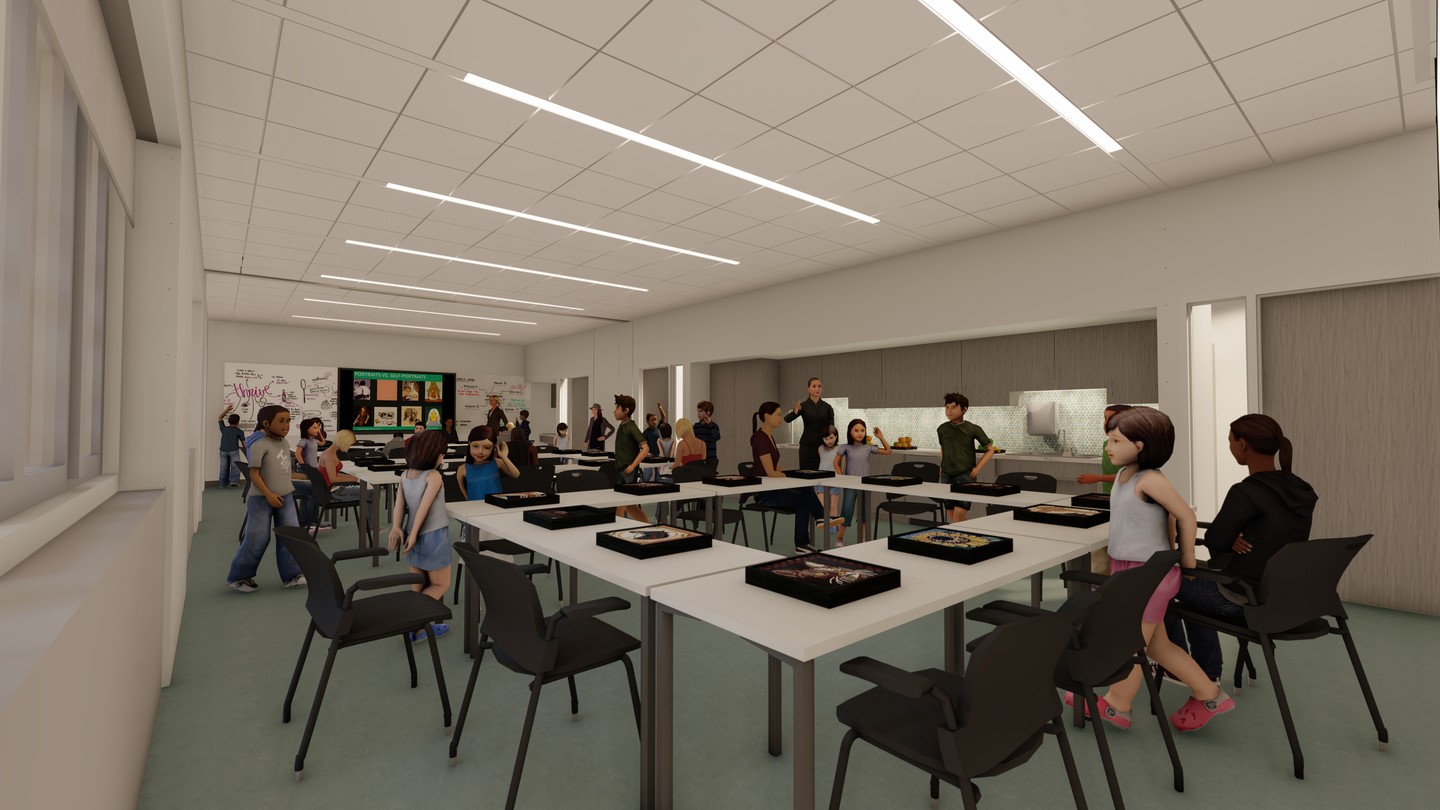 Enhancing the Visitor Experience
A spacious new entrance foyer, new orientation gallery, and improved wayfinding will welcome visitors and share the museum's history and mission. Visitors will find improved and ADA-accessible features throughout the building—clearer signage, easier navigation, and enhanced amenities. Improvements to technology will help us reach our online visitors, too, by bolstering our streaming and interactive infrastructure. These changes will advance NMWA's commitment to making the museum a more accessible and inclusive space for all.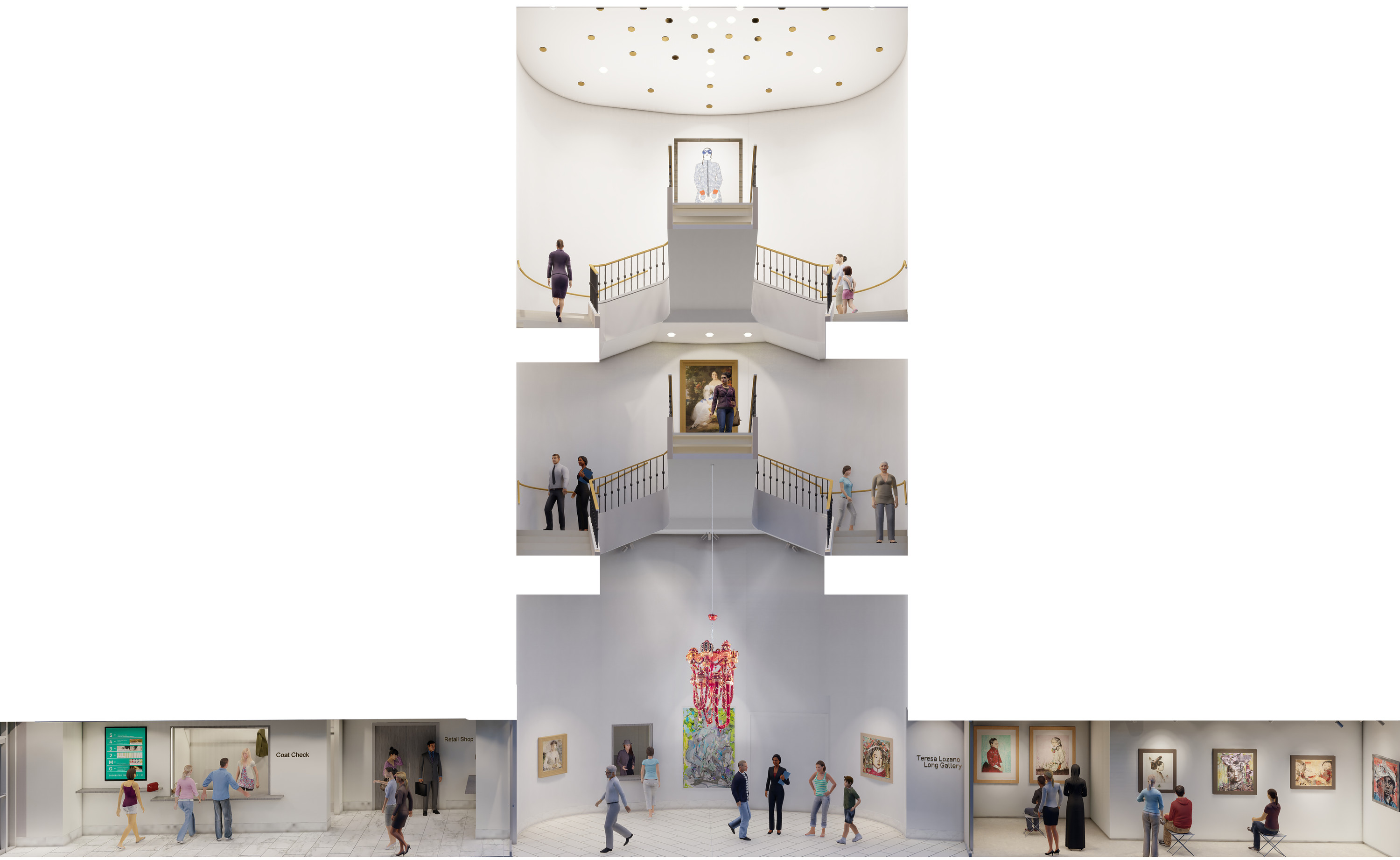 Improving Our Infrastructure
Updating the museum's infrastructure reflects our responsible stewardship of both our art collection and our environmental footprint. We will renew and reinforce the building envelope, install new lighting and climate systems, redesign the museum's art storage and care spaces, and reorganize office spaces. Better wireless connections and technology in the galleries will enhance visitors' learning opportunities. These changes will allow us to store art more efficiently and care for works of art more effectively.
Building the Future
Our comprehensive building restoration is supported through "Space to Soar," a $66 million capital campaign. Donors and friends have stepped forward already, helping us to raise $50 million toward our campaign goal. We hope that you will join us in this effort! See renderings, track project progress, and share ways to get involved. NMWA members will also be among the first to visit when the museum reopens—please stay involved over the coming months, and learn more about our plans.