August 6, 2021
8/6/21
Artist Mary Mattingly's installation Public Water brings attention to the labor and geologic forces that sustain New York City's drinking water system. Anchoring the installation is Watershed Core, Mattingly's 10-foot-tall geodesic dome that houses native plants. The structure captures and distributes rainfall, mimicking the water filtration features of New York City's watershed. By visualizing the system, Mattingly hopes to "build more reciprocal exchanges between people who live in New York City's drinking watershed and its drinking-water users in the city, to promote care and commons."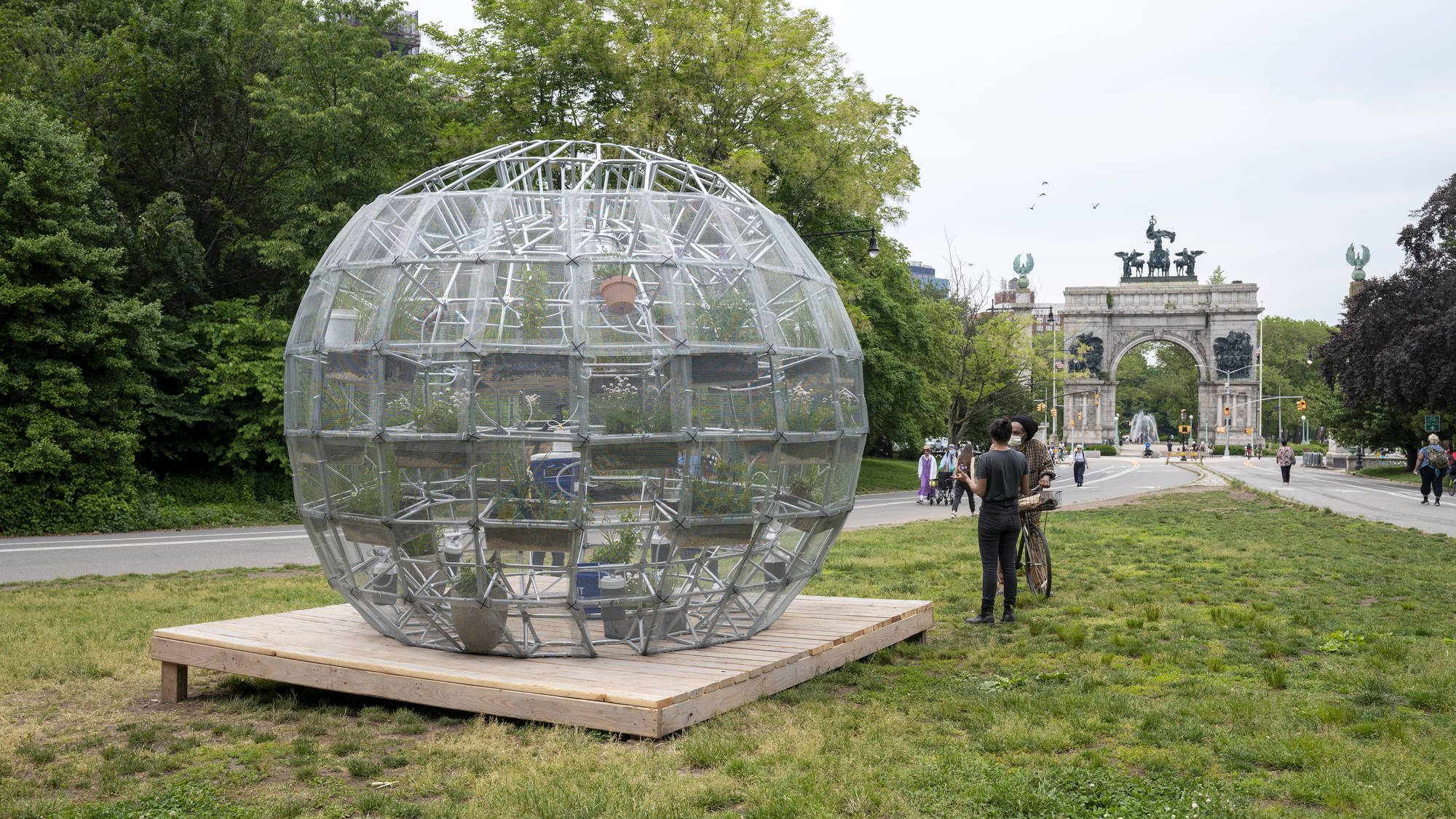 Watershed Core is on view until September 7 at the Grand Army Plaza entrance to Prospect Park in Brooklyn. The sculpture is accompanied by Invisible Ecosystems, a self-guided walking tour through Prospect Park that educates viewers on how the city's watershed operates.
Front-Page Femmes
Artist Suzanne Brennan Firstenberg is leading a COVID-19 memorial project that will cover the National Mall with one white flag for each American who has died from the coronavirus.
Hyperallergic reviews the genre of lesbian pulp fiction that was published from the 1950s through the 1970s.
In the Bay Area, Christy Chan collaborates with other Asian American artists for Dear America, a multi-site public art installation that projects messages such as "Asian America is America" onto iconic local buildings.
Archaeologist April Nowell and her colleagues have recreated the original viewing conditions of cave paintings by designing electrical lamps that match the light sources used by prehistoric artists.
Hyperallergic reviews Centropy, Deana Lawson's Hugo Boss Prize 2020 exhibition at the Guggenheim, featuring photographs that become "portals to the otherworldly."
Juxtapoz interviews designer Nicole McLaughlin about her unorthodox practice of transforming found objects into clothing.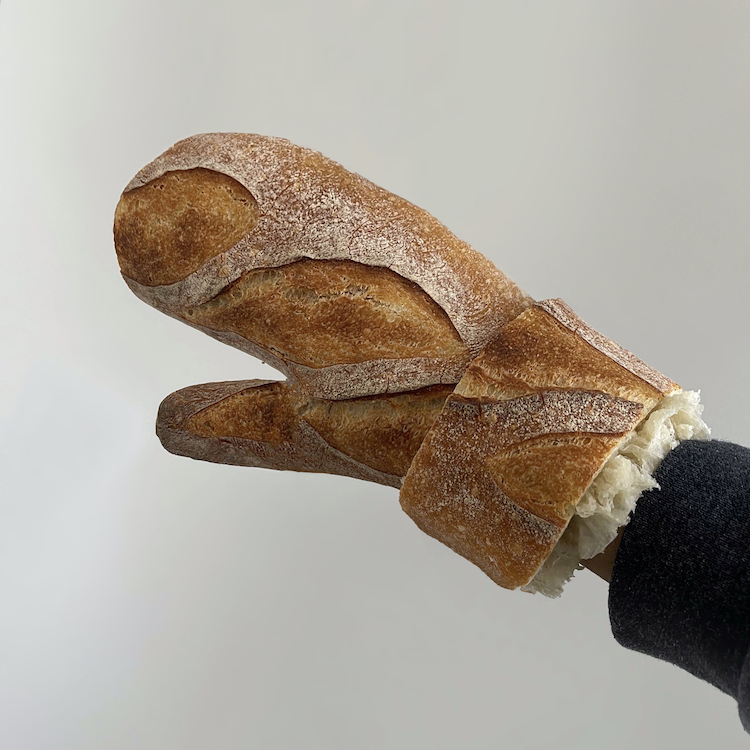 For the New York Times, artist and writer Chanel Miller reviews two new memoirs about Asian women's assimilation experiences: Anna Qu's Made in China and Ly Tran's House of Sticks.
Art advisor Georgia Powell speaks to Artnet about how she started collecting art and shares the artists she has her eye on today.
Hyperallergic profiles Gerda Wegener, the early 20th-century erotic illustrator whose drawings foregrounded queer beauty.
Theater executive Shanta Thake has been named the new artistic leader of the Lincoln Center.
Artnet interviews costume designer and artist Renata Morales, whose first solo show opens at the Dallas Contemporary on September 25.
Shows We Want to See
At Lévy Gorvy London, Louise Nevelson: Total Life presents Nevelson's assemblages along with works on paper and jewelry. Nevelson's oeuvre is celebrated for transforming disparate materials, such as carpentered boards, cut disks, turned spindles, and hewn wood beams, into unified compositions while maintaining some element of the material's prior history. On view through September 11.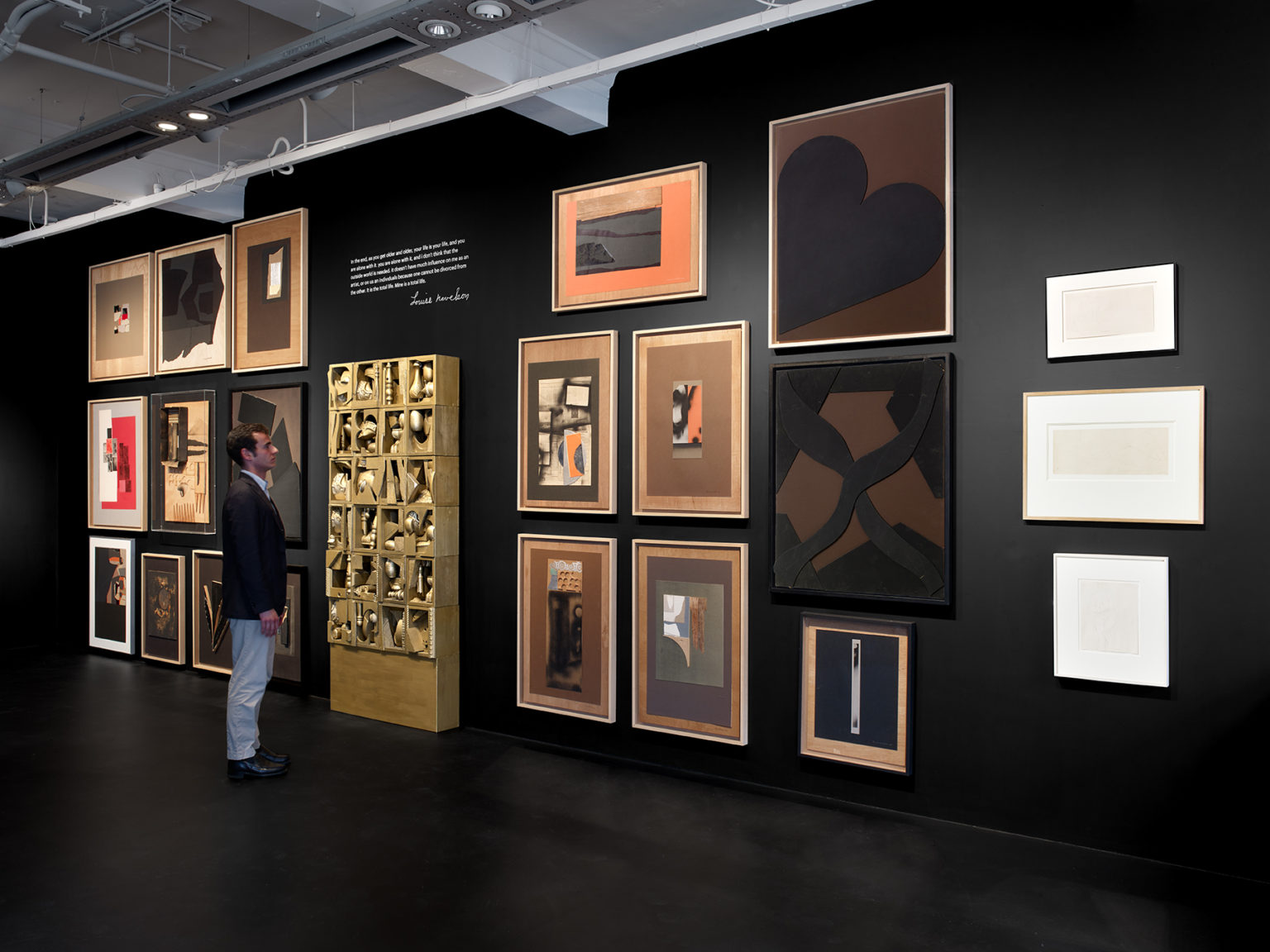 Ahead of her presentation at next year's Venice Biennale, Sonia Boyce hosts a major show at the Middlesbrough Institute of Modern Art (MIMA) in the U.K. In the Castle of My Skin offers skin as a metaphor for a covering, barrier, and marker of identity. The exhibition also includes works by 11 other artists from MIMA's collection, selected by Boyce, that interact with the concepts behind her practice. The Art Newspaper reviewed the show. On view through October 11.