September 9, 2022
9/9/22
Museum Shop Director Adriana Regalado sat down with NMWA Assistant Curator Orin Zahra for a conversation about art and her curatorial work.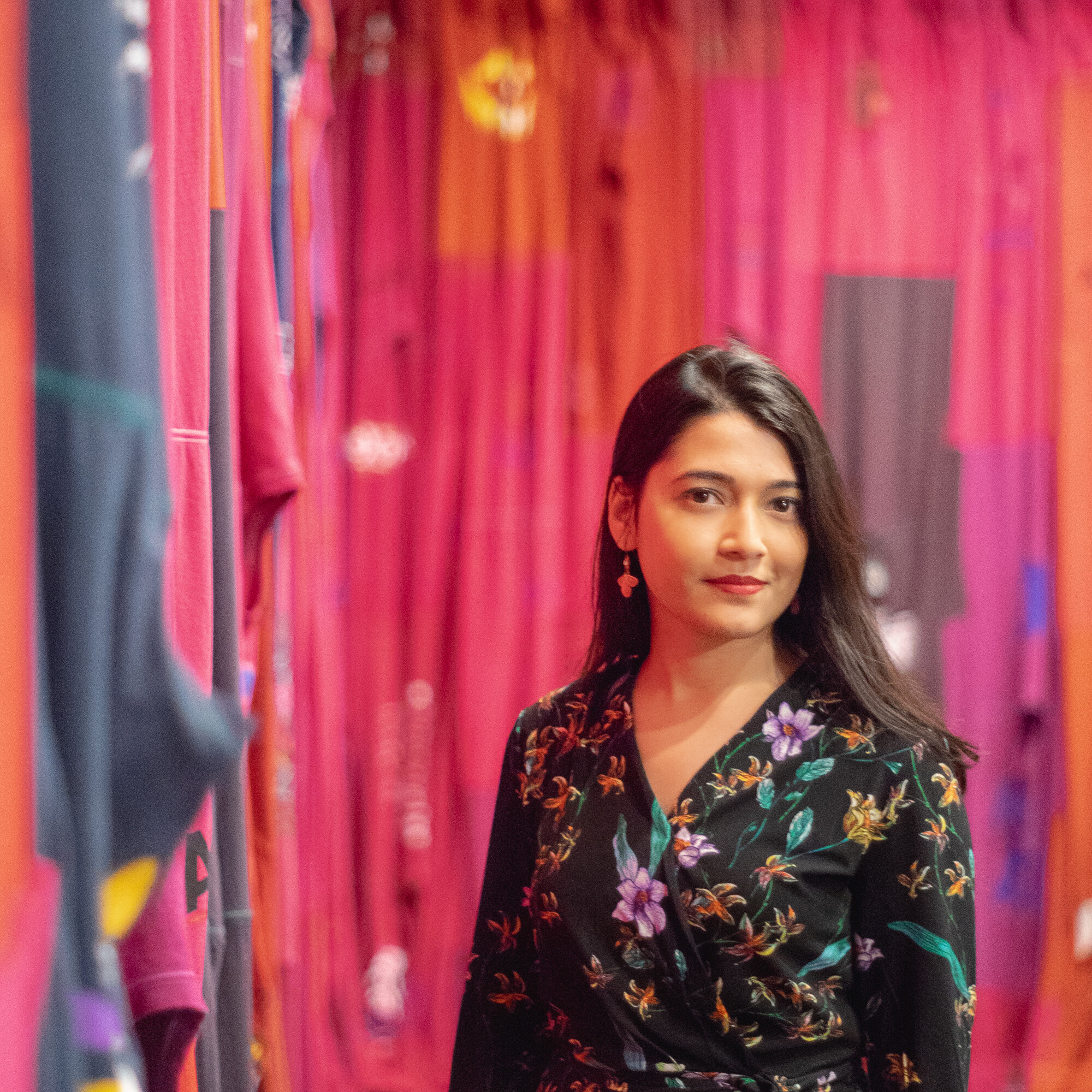 What is the first artwork you can remember that had a memorable impact on you?
My introduction to art history was a survey course in the art of Asia that I took as a freshman elective in college. While I don't recall the very first work I saw, the class began with Hindu and Buddhist art in India, such as the ancient caves of Ajanta and the famous sculpture of Nataraja, the Hindu deity of dance. Learning so much about cultures, times, and places through visual artifacts was to me a new way of looking at the world. It was a form of time travel, and I completely fell in love with the discipline from that moment.
What inspired you to become a curator?
I grew up in New York and went to undergrad near Washington, D.C., so I was surrounded by an embarrassment of riches when it came to museums. I wanted to work closely with art objects and artifacts, but I also saw that the walls of these museums and those in curatorial and leadership positions did not normally represent people who shared my lived experiences. I wanted to connect with people through stories that still go untold. That's exactly what my work as a curator at NMWA enables me to do.
In the essay you contributed to She, a photography book by Rania Matar, you mention how "formative moments have been bound to the deeply textured environs of our peripatetic lives." Which place has left the deepest impression on you? Why?
Immigrating to New York, particularly growing up in Brooklyn, was in every sense a formative experience. Our neighborhoods, classrooms, and playgrounds were filled with communities from every background imaginable, and I will always value the perspective I gained by being integrated into such a cultural melting pot.
What personally draws you to an artwork?
Before context and meaning, I am drawn to the visual form of a work. Is it something that is aesthetically appealing—or unappealing!—so much so that it calls to me? I am particularly fond of color and textured surfaces, works with marks and gestures that are tactile and vibrant or rich in hue. Once I'm drawn in through the aesthetic, I then try to glean some deeper insight and understanding.
If you could have dinner with five women artists (dead or alive) who would be invited to the table?
The works of these artists are characterized by humor, wit, and irony. Or they are artists who live(d) life on their own terms. Exactly the kind of intrepid, creative souls I would want as dinner companions!
Sarah Bernhardt, Elsa von Freytag-Loringhoven, Amrita Sher-Gil, Shadi Ghadirian, and Pushmapala N.
Orin's Staff Picks
Find out more about Orin's staff picks from the museum shop.