September 7, 2022
9/7/22
Following the passing of NMWA Founder Wilhelmina Cole Holladay in March 2021, the museum has received more than sixty artworks from the personal collection that she built with her late husband, Wallace. This gift is the culmination of hundreds of art donations from the Holladays over decades. We at NMWA are grateful and proud to welcome these additional works into the museum's collection, where we will share them with the public and honor the Holladays' legacy.
Personal Favorites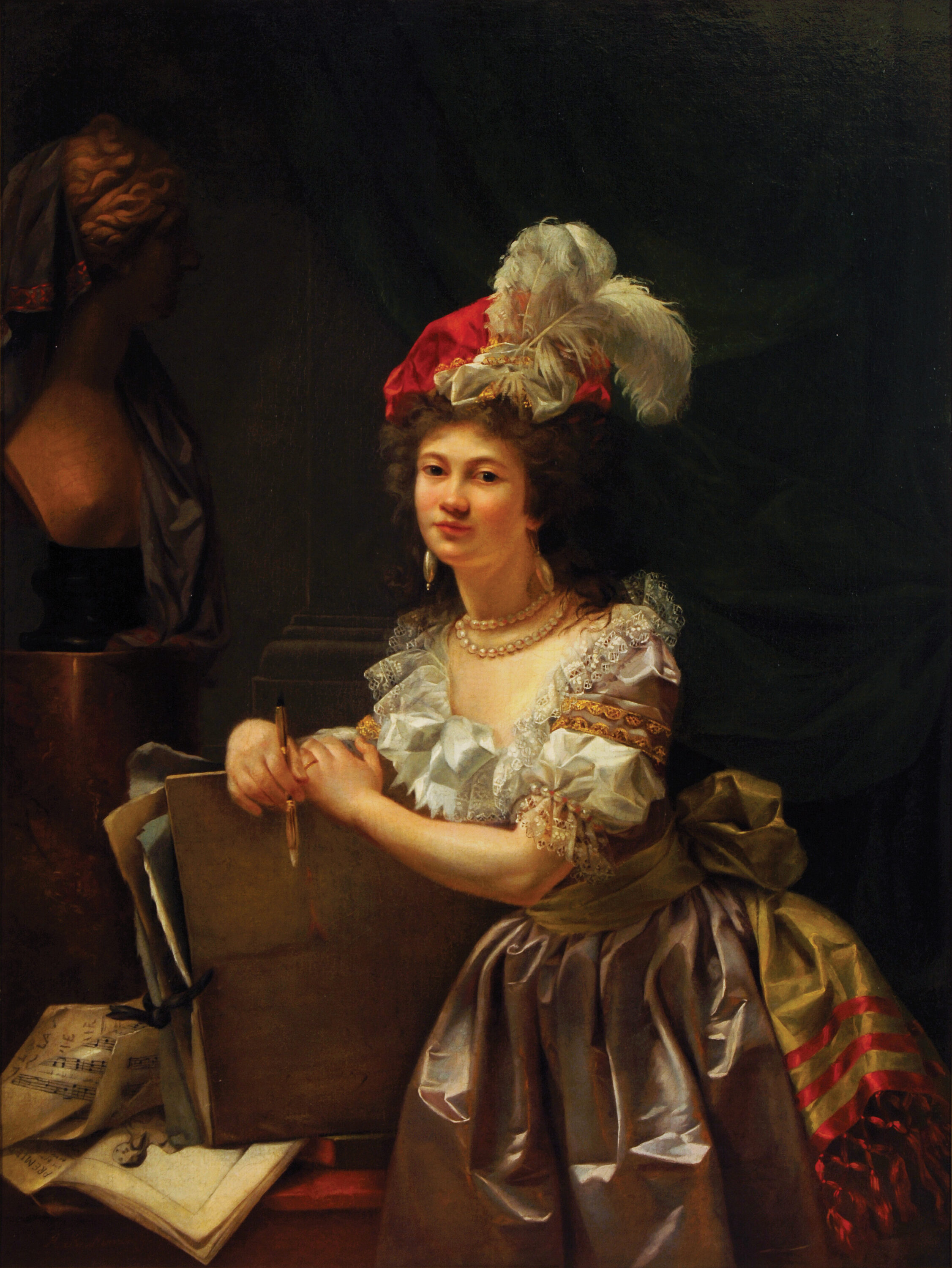 French art of the 18th and 19th centuries was a particular favorite of Wilhelmina Cole Holladay's, so it is no surprise that this gift includes four paintings, all portraits, from this period, including two works by Adèle Romany (1769–1846). In Portrait of an Artist, Traditionally Identified as Mademoiselle Halbou (ca. 1795), Romany depicts a fashionably dressed woman standing at a table on which she rests a large folio with sheets of paper protruding from the edges. Visible on one is a human figure, while another is a crumpled sheet of music, indicating that the sitter is practiced in both the visual and musical arts.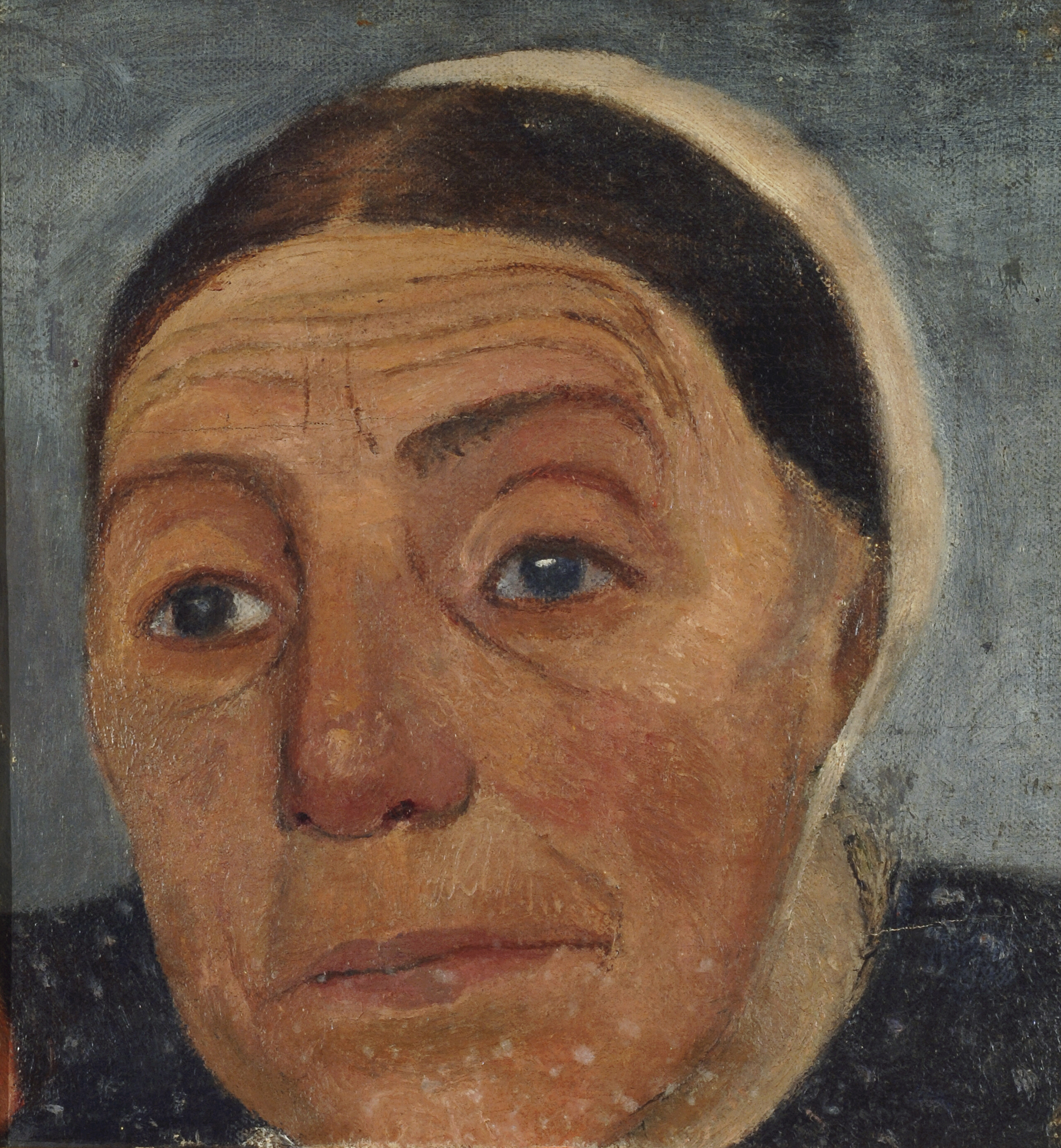 Among the many works from the early twentieth century is a painting by Paula Modersohn-Becker (1876–1907). Modersohn-Becker was an Expressionist, a movement concerned with communicating emotion through art, and she is known for her stark images of individuals, such as Head of an Old Peasant (ca. 1903), as well as her female nudes. She captured her sitters in thick, impasto paint in a subdued and earthy palette. Tragically, Modersohn-Becker's life was cut short at the age of thirty-two; she died, most likely from a blood clot, shortly after giving birth to her first child.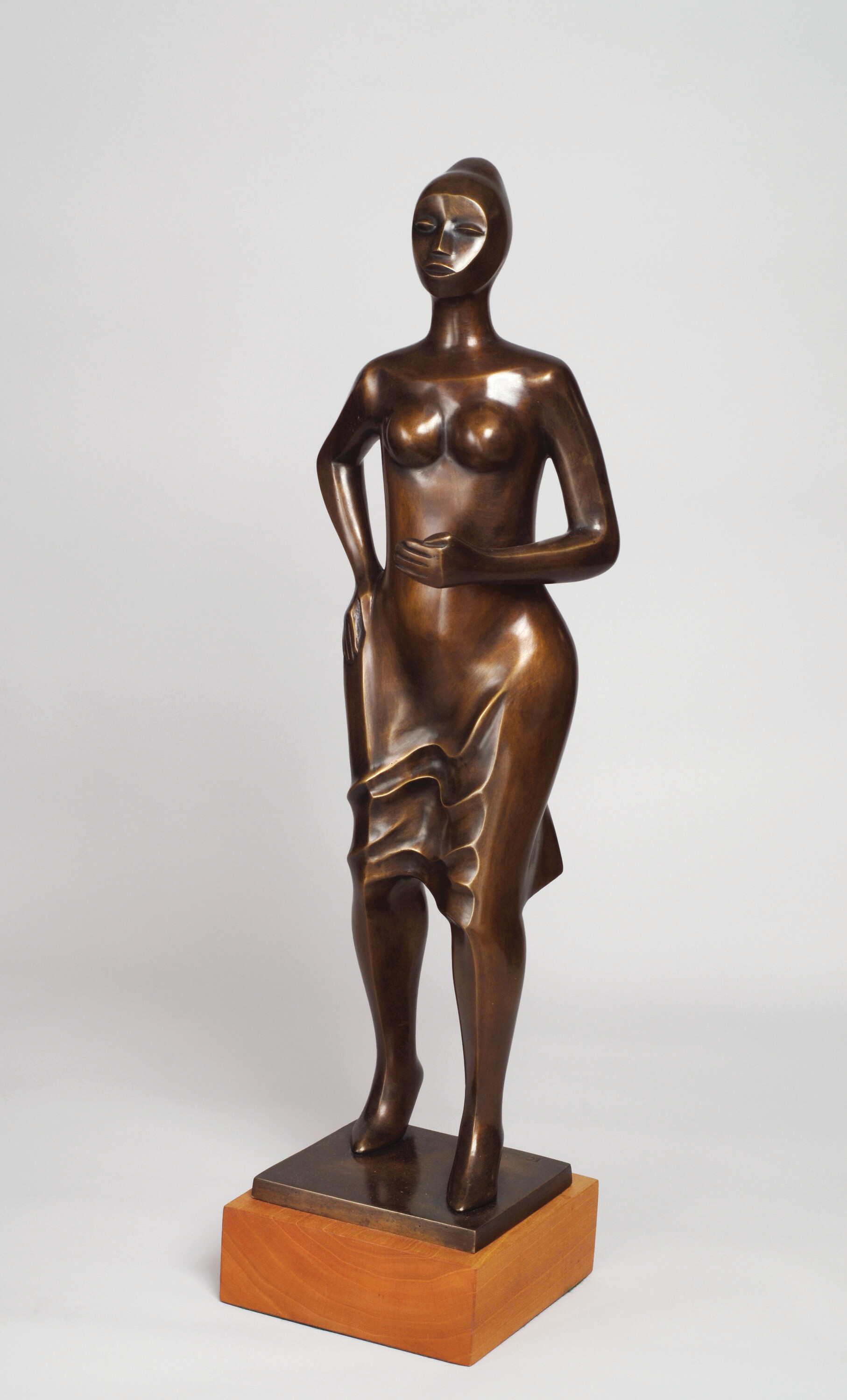 Among the latest-dated works in the Holladays' gift are two sculptures, one by Elizabeth Catlett (1915–2012) and another by Magdalena Abakanowicz (1930–2017). NMWA has multiple vibrant print works by Catlett, but Stepping Out (2000) is the first sculpture by the artist in the collection. Made of bronze, Catlett's female figure confidently strides forward, wearing a dress and high-heeled shoes. Abakanowicz's sculpture Kayser Infant II (2001) is part of a series of faces on poles she created from the 1980s through the early 2000s, which evoke archaeological artifacts or death masks. This work joins Abakanowicz's fiber sculpture 4 Seated Figures (2002), already in the collection.
Other highlights include works by Louise Bourgeois (1911–2010), Sonia Delaunay (1885–1979), Claude Raguet Hirst (1855–1942), and Jane Peterson (1876–1965). While this is not a complete list of the works in this extraordinary gift, it represents the Holladays' broad collecting practices.
Giving Thanks
We look forward to sharing many of these new additions to the collection upon our reopening. This autumn marks the centenary of the birth of Wilhelmina Cole Holladay, who devoted the later decades of her life to NMWA. Thanks to the Holladays' foresight and generosity, the world not only has a museum dedicated to showcasing art by women, but a collection that encompasses a large swath of women's achievements of the past 500 years.