September 2, 2022
9/2/22
Ruby C. Williams, a folk artist known for her colorful paintings that started out as advertisements for her farm stand in Florida, died August 8 at 94. She was born in Bealsville, Florida, a community founded in 1865 by 12 formerly enslaved people, including Mary Reddick, her great-grandmother.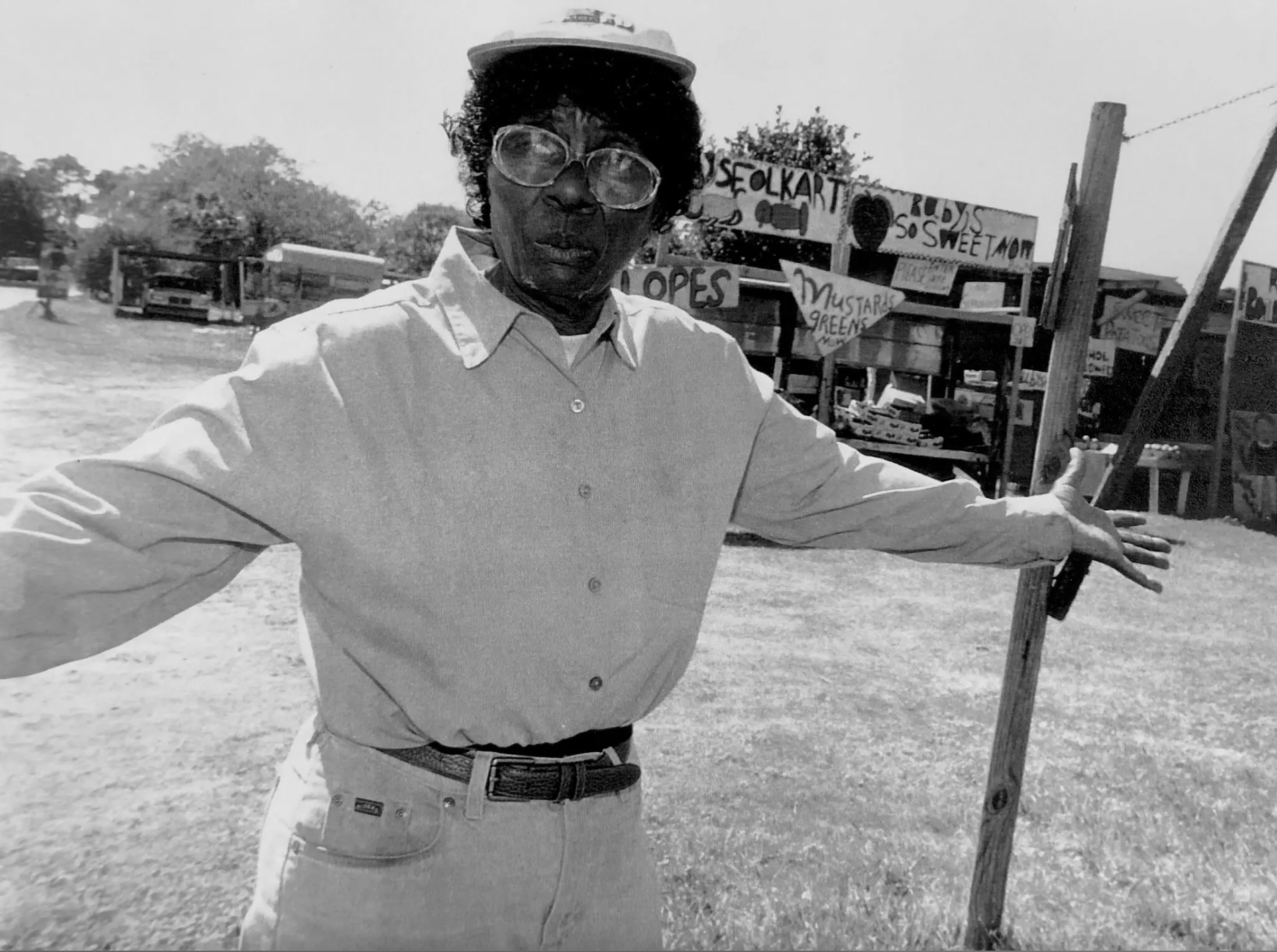 In her artistic process, she used house paint when she first started and later moved to acrylics; plywood was a favorite surface. Her works, sometimes whimsical and sometimes reflecting hard aspects of life, have been exhibited in museums and galleries including the Smithsonian's Anacostia Community Museum. She received the Florida Folk Heritage Award in 2005. "My life is to look up and reach up and take somebody with me no matter what, make someone else happy," she once said. "I think that's what the art does."
Front-Page Femmes
Artnews features Dana Davenport's braid chandelier sculptures, which the artist creates to express her experience as a Black and Asian woman.
The Art Newspaper reviews Martine Syms's humorous and unsettling exhibition She Mad Season One exploring the Black experience in the U.S. at the Museum of Contemporary Art in Chicago.
Hyperallergic reviews Feminine Power: The Divine to the Demonic, currently on view at the British Museum.
Ebony G. Patterson will become the first artist to co-curate Prospect New Orleans, a citywide contemporary art triennial, in its 2024 edition, alongside Miranda Lash.
The New York Times speaks to Korean artist Lee Bul, whose work blending old traditions and new techniques is on view at Frieze Seoul this year.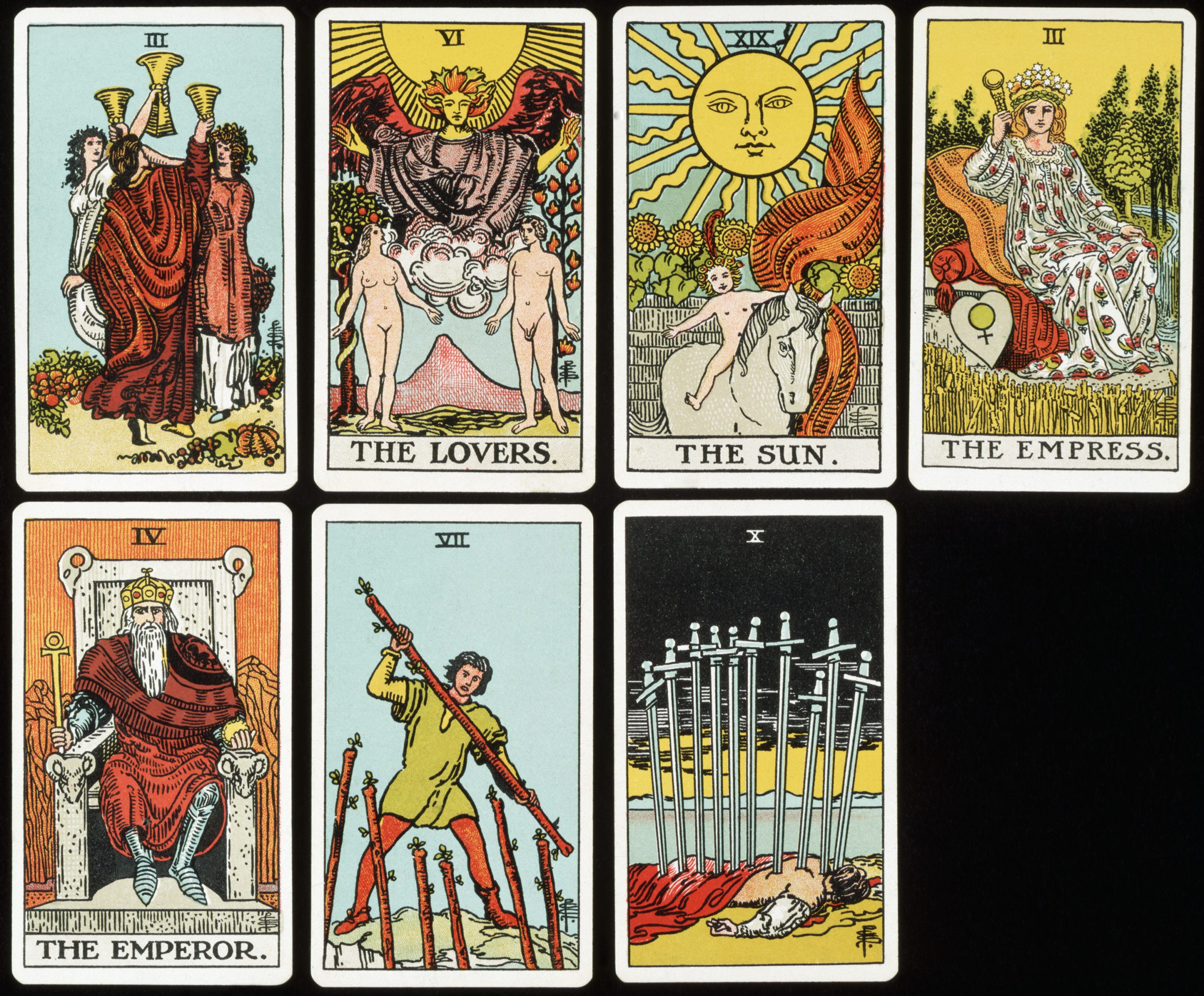 An exhibition at the Whitney Museum of American Art highlights Pamela Colman Smith, the artist and occultist who designed the Art Nouveau-inspired Tarot deck.
Elizabeth Peyton, known for her portraits of celebrities and close friends, created the poster for the new horror film Bones and All, debuting at the Venice Film Festival.
A virtual re-creation of 800 little-known objects and ephemera belonging to Frida Kahlo went on display last week as part of Decentraland's third-annual Metaverse Art Week.
Artsy interviews Austrian artist Anouk Lamm Anouk, whose exhibition Lesbian Jazz: Meditating in the Alps is currently on view at Patricia Low Contemporary.
Shows We Want to See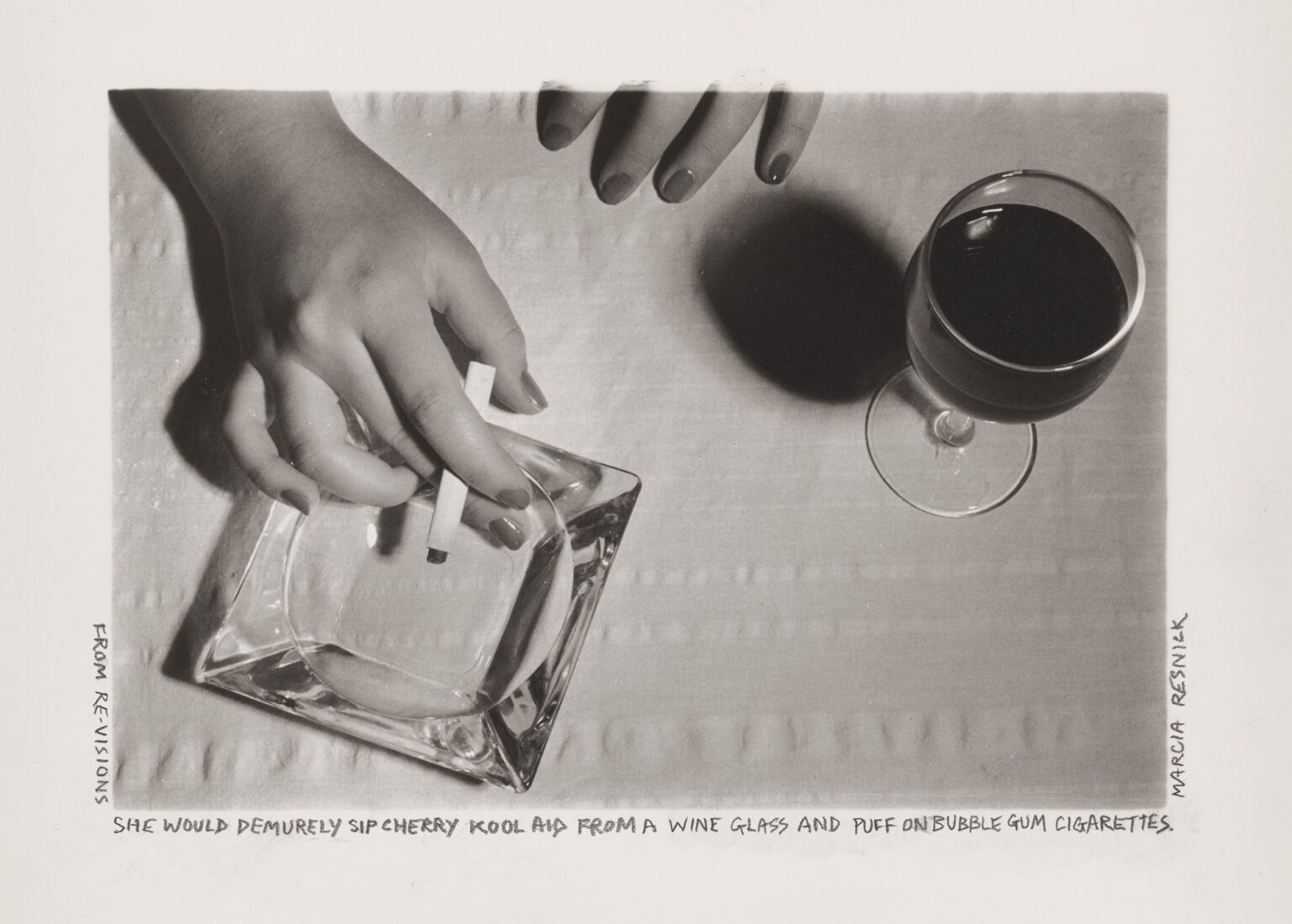 At the Minneapolis Institute of Art, Marcia Resnick: As It Is or Could Be explores the innovative photography of Marcia Resnick (Brooklyn, born 1950). Resnick's photographs explore aesthetic, social, and political issues and challenge traditional ideas about photography. On view through December 11, 2022.
MoCa Cleveland presents Renée Green: Contact, an exhibition that occupies all of MoCa Cleveland's public spaces and reaches into the city through workshops and film screenings. On view through December 31, 2022.