March 23, 2020
3/23/20
One of the most influential contemporary photographers of Latin America, Graciela Iturbide has produced majestic and powerful images of her native Mexico for the past 50 years. Graciela Iturbide's Mexico is the artist's most extensive U.S. exhibition in more than two decades, comprising 140 black-and-white prints that reveal the artist's own journey to understand her homeland and the world.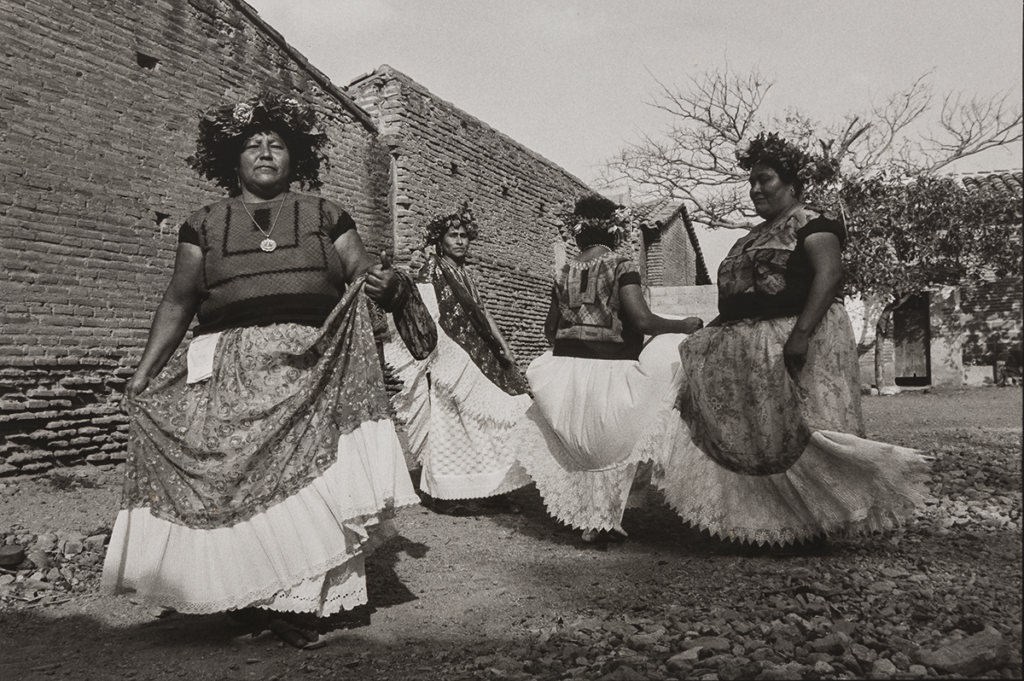 In 1979, Graciela Iturbide (b. 1942) traveled to Juchitán, a small town in the southern Mexican state of Oaxaca, to photograph the Zapotec indigenous group. For nearly a decade, she immersed herself in the community during a series of visits, spending long periods with Zapotec women and cultivating friendships. Rather than merely document the people from an outsider's perspective, Iturbide photographed her own interactions and encounters with the community. "I need to be close to the people…I need their complicity," Iturbide has said. Her photographs are a conversation with the people of Juchitán, who convey their social structures and cultural practices to the artist on their own terms.
Iturbide's Juchitán photographs highlight the culture's powerful women and muxes, men who identify as women, a third gender that has been acknowledged and celebrated since pre-Hispanic times. In Juchitec society, women hold significant political, economic, and spiritual power. Muxes are similarly revered in Zapotec culture—they are believed to have special intellectual and artistic gifts. Iturbide's photographs do not objectify or exoticize; instead, they depict respectful, poetic interactions.
Our Lady of the Iguanas
Our Lady of the Iguanas (Nuestra Señora de las Iguanas), Juchitán (1979) expresses the independence of the community's women and their complex identities. This famous photograph depicts Zobeida Díaz on her way to the market, carrying the iguanas she will sell on her head. Iturbide photographs Díaz from below to create a sense of authority; at this angle, Díaz becomes larger than life. Iturbide frames her in a dignified pose within an archway. The iguanas, an important cultural symbol of the Zapotec, encircle her head like a halo. It is an image of reverence for Zapotec women. "The photographer's job is to synthesize, to make strong and poetic work from daily life," said Iturbide. This image captures both the strong and the poetic, while celebrating the diverse cultural heritage of Zapotec women.
Magnolia with Sombrero
As she does in other portraits, Iturbide photographs muxes on their own terms. Magnolia con sombrero (Magnolia with Sombrero), Juchitán (1986), and additional images of Magnolia, were taken at her request. She holds out her dress for Iturbide's camera and smiles as she displays the lace detail. Magnolia is at ease as she proudly poses; Iturbide's presence is not an intrusion. The image conveys Magnolia's personality and confidence, rather than exoticizing her societal position.
In her images from Juchitán, Iturbide reveals her subjects' full and complex humanity. These photographs celebrate and acknowledge the rich culture of the Zapotec through an empathetic lens.
*Unless otherwise noted, information is adapted from Graciela Iturbide's Mexico: Photographs, by Kristen Gresh, with an essay by Guillermo Sheridan.