August 17, 2017
8/17/17
In celebration of NMWA's 30th anniversary, and inspired by the museum's focus on contemporary women artists as catalysts for change, Revival illuminates how women working in sculpture, photography, and video use spectacle and scale for expressive effect.
Deborah Paauwe (b. 1972, West Chester, Pennsylvania)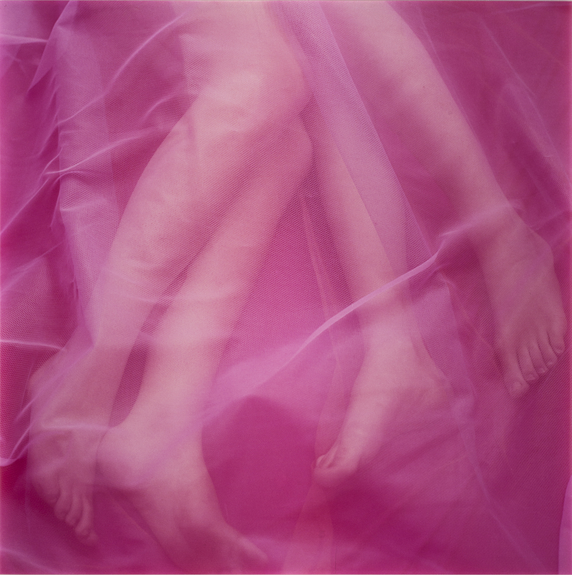 Deborah Paauwe's interest in photography began when she took a series of self-portraits in her youth, delighting in the potential for self-revelation through tightly focused images. This fascination takes a seemingly paradoxical form in her work. Her subjects expose their bodies to the lens even as their faces remain hidden. By concealing their expressions and identities from the viewer's gaze, Paauwe's subjects seem both innocent and sensual.
Paauwe cites late Victorian figure painting and the tradition of concealing feelings through blank facial expressions among her sources of inspiration. The artist's concealment of her subjects' faces only heightens the ambiguous tension present in her work, exploring the space between friendship and hostility, innocence and sensuality, childhood and adulthood.
The Artist's Voice:
"This sense of floating between stages is what fascinates me. As children we live in the moment but also look forward into the unknown. As adults we can drift back and forth between memory and the present…childhood always exists for us in memory. It is this state of ambiguity that surrounds identity that intrigues me."
"I have at times both disturbed and delighted people with my images. Most of my works are constructed out of quite innocent and child-like experiences that some viewers have chosen to interpret in particularly dark and sexual ways. Though I quite readily acknowledge the validity of those interpretations it has never been my aim to create just overtly sexual imagery, it is the duality of the situations within my photographs that compels alternate readings."—Deborah Paauwe, in an interview with Photofile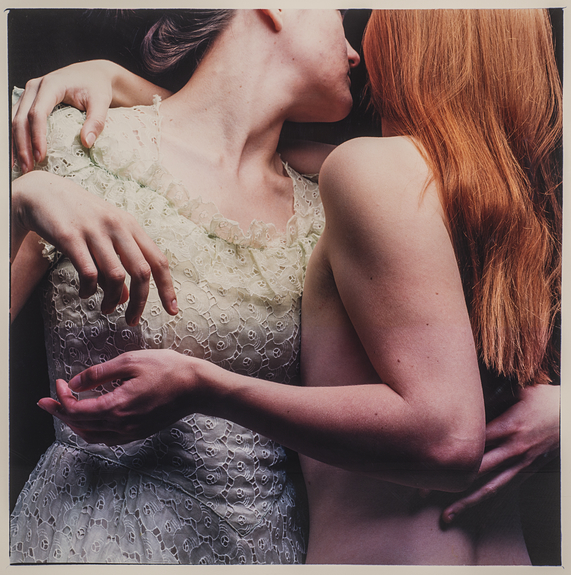 Revival Highlight:
Paauwe's works Night Swimming (2002) and Lime Dream (2002) hone in on two pairs of legs, veiled by gauzy fabric. Rather than portraying her subjects as idealized, smooth-skinned objects of desire, Pauuwe often shows goosebumps dotting the girls' legs and hangnails and blemishes on their hands. The girls portrayed are beautiful, but ultimately human. Pauuwe rejects any uncomfortable idealization or even fetishization of her subjects by embracing their imperfections.
Paauwe evokes the performative nature of social interactions between teenage girls in Tangled Whisper (2004) and Tender Locks (2004). The photographs portray two girls in what might be friendly, sensual, or tense situations. Contrast between the dark background and brightly lit subjects imbues the images with sinister undertones. Paauwe uses the body as a venue for possibilities and ambiguities, suggesting raw elegance in a state of liminality.
Visit the museum and explore Revival, on view through September 10, 2017.