May 11, 2018
5/11/18
Questions about a woman's "place" resonate in our culture, and conventional ideas about the house as a feminine space persist. Global artists in Women House recast conventional ideas about the home through provocative photographs, videos, sculptures, and room-like installations. Zanele Muholi, Francesca Woodman, and Claude Cahun reimagine the domestic space as a source of inspiration and self-reinvention.
Zanele Muholi, Katlego Mashiloane and Nosipho Lavuta, ext. 2, Lakeside, Johannesburg, 2007
"At present South Africa has no anti-hate-crime legislation. Rampant hate crimes make us invisible. Coming out exposes us to the harshness of patriarchal compliance. We are also at risk when we challenge the norms of compulsory heterosexuality," says Zanele Muholi (b. 1972 Umlazi, Durban, South Africa).
Muholi combines art and activism to bring awareness to violence against the LGBTQ community in South Africa. By capturing her subjects in moments of intimacy and affection, she emphasizes their humanity. Nestled into the corner of their kitchen, the couple in this photograph are concealed from the violence and hatred of the outside world. Their home is a liberating space in which they can express themselves.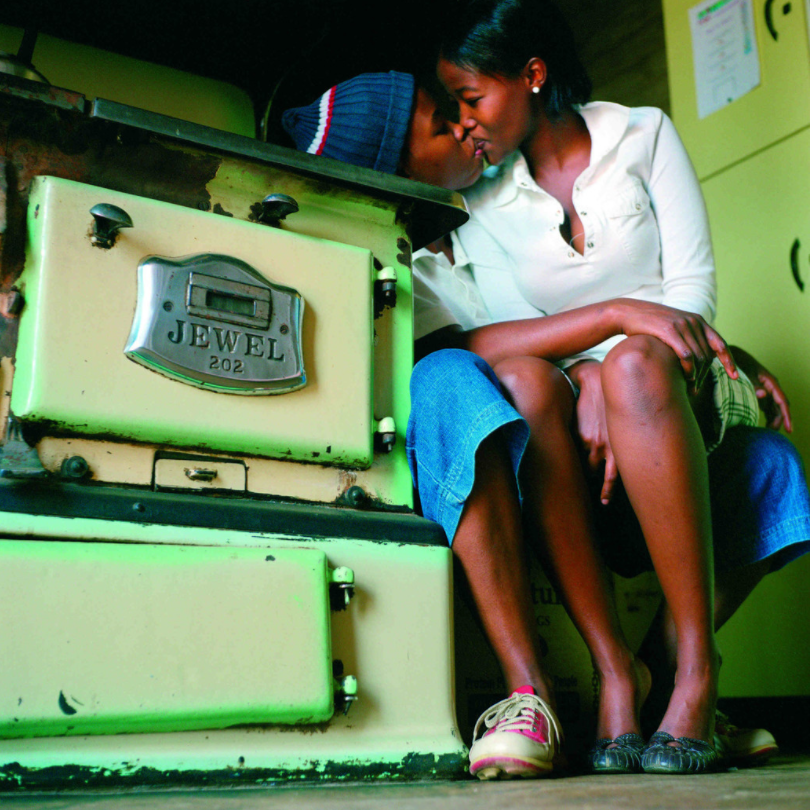 Francesca Woodman, space², Providence, Rhode Island, 1975–78, 2000–01
While studying at the Rhode Island School of Design, Francesca Woodman (b. 1958, Denver, Colorado; d. 1981, New York City) set up a photography studio in a dilapidated room above a dry goods store. Woodman incorporated her decaying surroundings into her self-portraits. Using the space's crumbled moldings and peeled wallpaper, she explored the relationship between the body and the built environment.
In space², Providence, Rhode Island, Woodman covers her face and part of her nude body with pieces of wallpaper. Her ghostly figure seems to fade into or emerge from the wall, making her part of the space.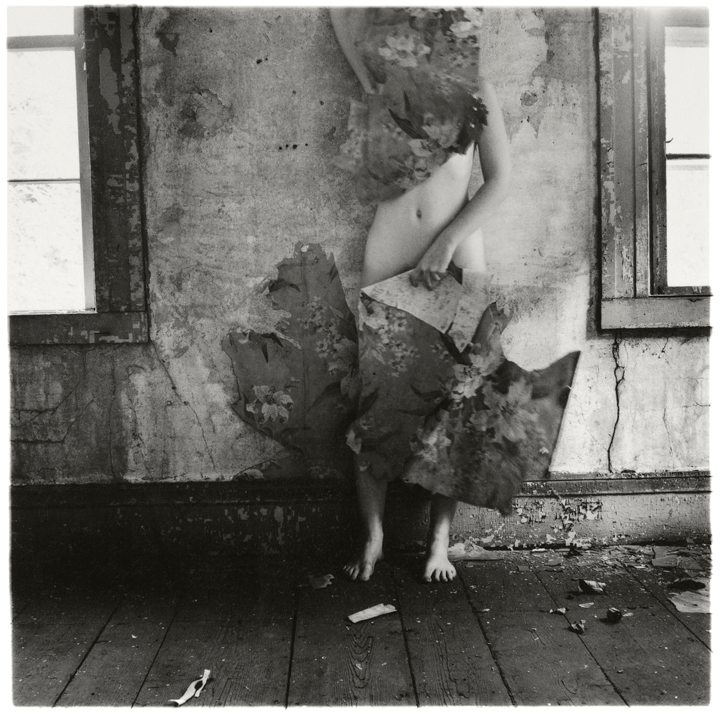 Claude Cahun, Self-Portrait (in a cupboard), 1932
"Under this mask, another mask; I will never finish removing all these faces," said Claude Cahun (b. 1894, Nantes, France; d. 1954, St. Helier, Jersey). Challenging the concept of a fixed identity, Cahun adopted various personas to explore notions of gender, self, and reality. Using makeup, costumes, and a Surrealist visual language, Cahun flowed between masculine and feminine identities in her photographs, embracing ambiguity and androgyny. While her male Surrealist contemporaries objectified the female form, Cahun subverted traditional perceptions of gendered bodies. Her characters invite viewers to question perception and reality.
For Self-Portrait (in a cupboard), Cahun assumed the role of a young girl. She appears asleep and tucked away onto the shelf of a cupboard—perhaps during a game of hide-and-seek. The cupboard, though an unusual place to nap, is a quiet sanctuary that Cahun has claimed as her own.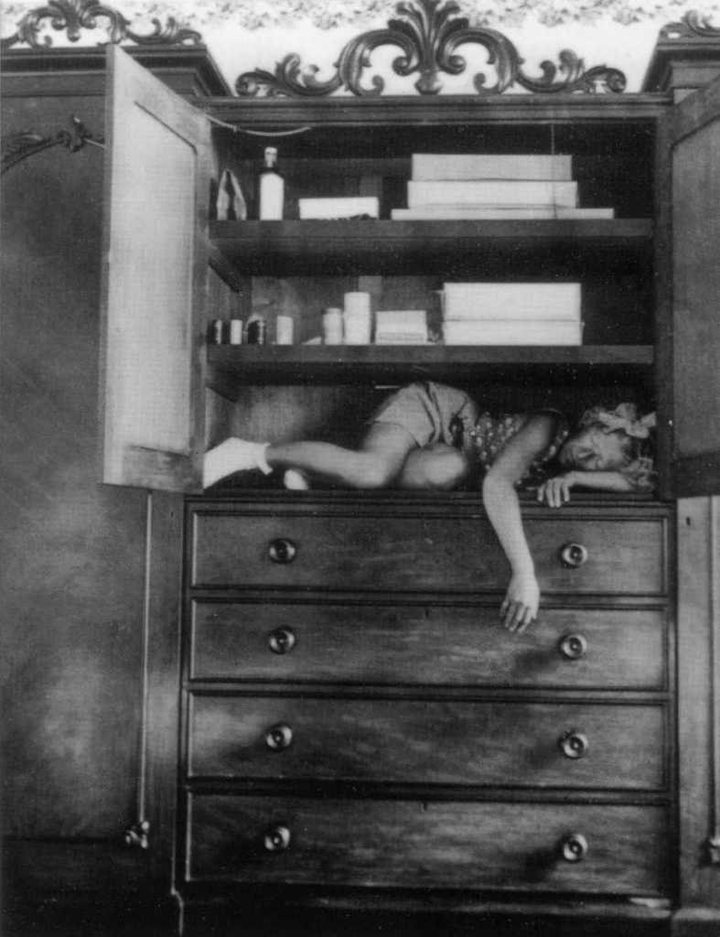 Visit the museum and explore Women House, on view through May 28, 2018.