Join us on Saturday, October 21, from 11 a.m. to 5 p.m., for a full day of reopening events, including performances, drop-in activities and talks, flash tattoos, and tastings!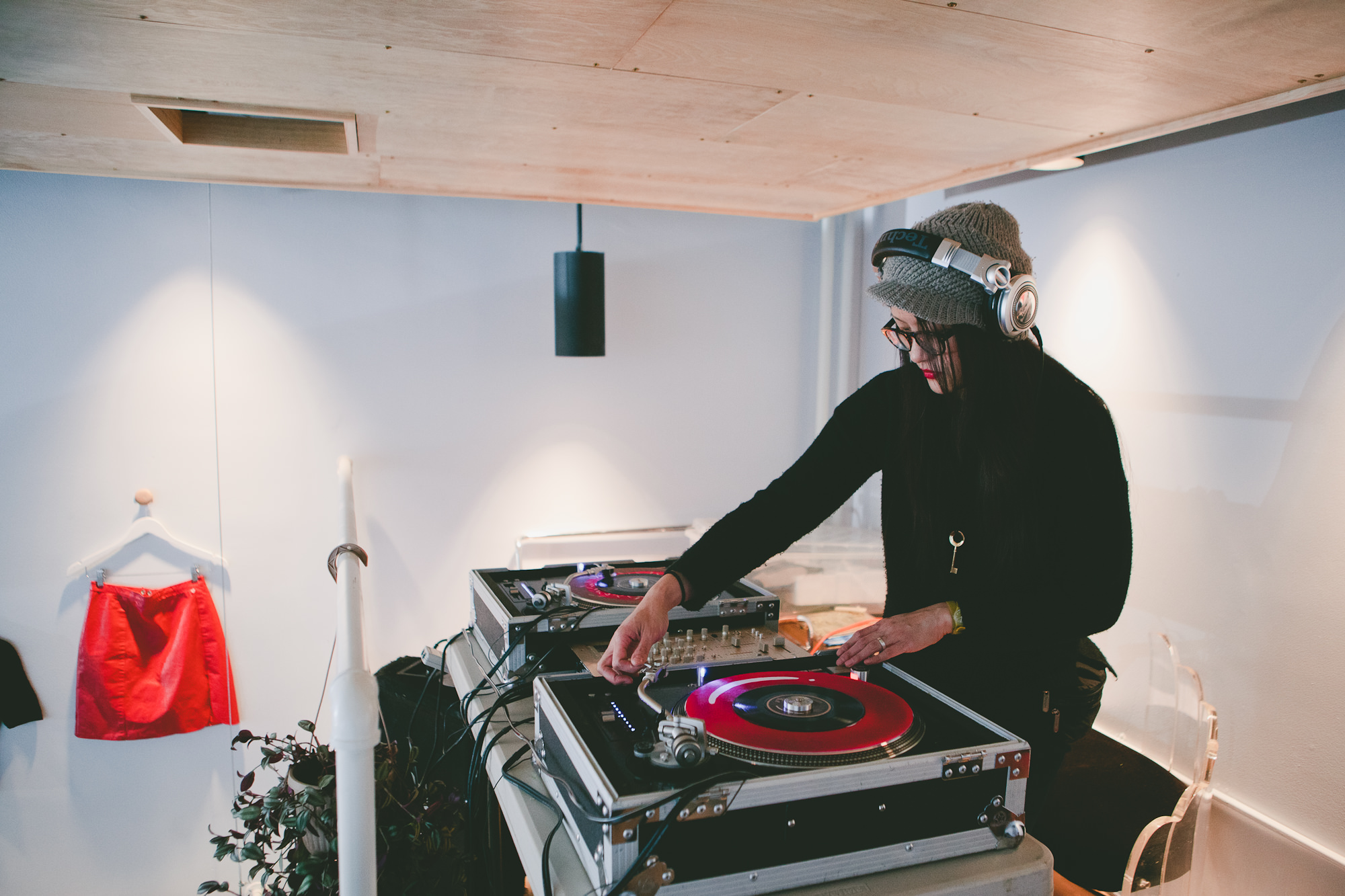 Les the DJ
11 a.m. to 1:30 p.m.
Location: Great Hall, Ground Floor
With a dynamic mix of pop, indie, and underground hits, along with hidden musical treasures, Les the DJ creates a freeform fusion that'll have you dancing to the beats of soul, funk, boogie, disco, and old-school hip-hop like never before.
Born and raised in Manila, Philippines, and based in Washington, D.C., for more than 20 years, Les The DJ, a.k.a. Les Talusan, continues to find inspiration behind the decks in the U.S. and abroad. Fueled by their own story of resilience, liberation, and courage as an immigrant, parent, and survivor, Les centers songs long cherished, remembered, and celebrated by people of the global diaspora.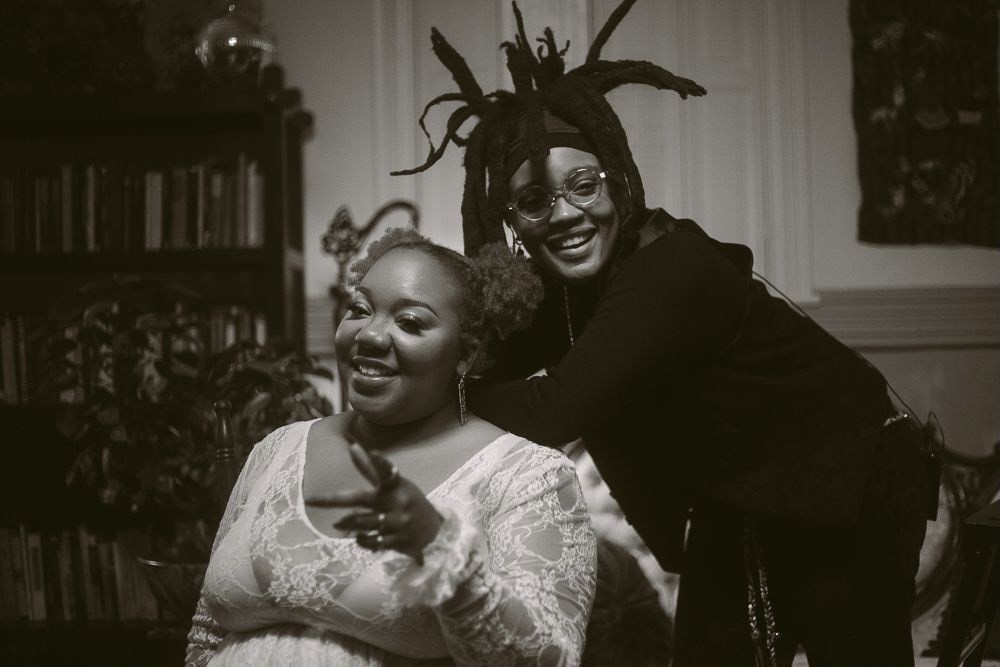 BOOMscat
2 p.m. to 4:40 p.m.
Location: Great Hall, Ground Floor
Experience the ultimate musical adventure where soul, electronic vibes, and hip-hop grooves collide in a burst of pure auditory delight. This electrifying live performance will have you dancing like there's no tomorrow.
The Peace & Body Roll Duo BOOMscat, based in Washington, D.C., consists of keyboardist/drummer/producer Asha Santee (BOOM) and vocalist/songwriter Jennifer Patience Rowe (scat). Together, they create a sound that ignites vulnerability, elevation, and self-reflection.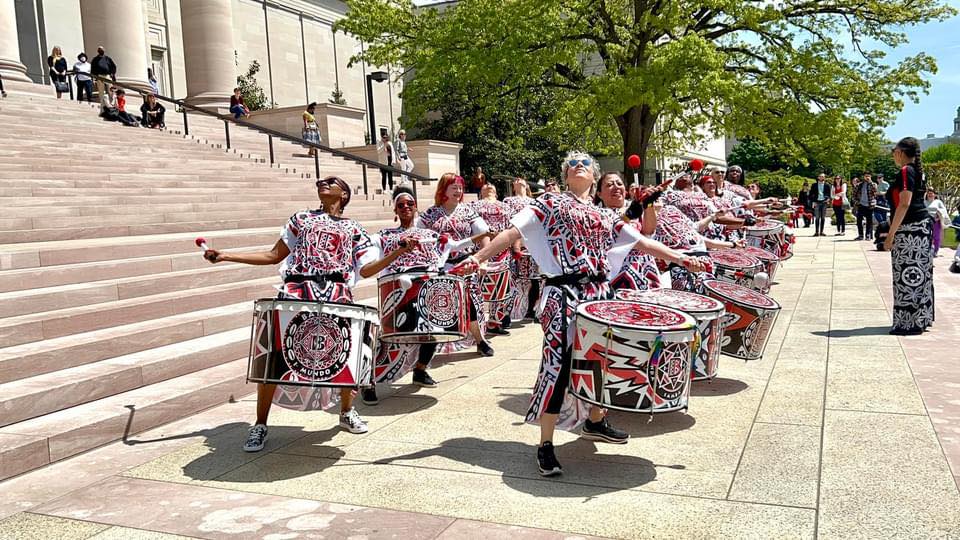 Batalá Washington
4:40 p.m. to 5 p.m.
Starting Location: Great Hall, Ground Floor
Wrap up the day's celebration with a processional featuring Batalá Washington's Afro-Brazilian percussion and rhythms.
Batalá Washington is an Afro-Brazilian all-female percussion band that plays Samba-Reggae rhythm from Bahia, the northeast state of Brazil. Their mission is to empower women through drumming and expose people to Brazil's dynamic Afro-Bahian culture and Samba-Reggae music.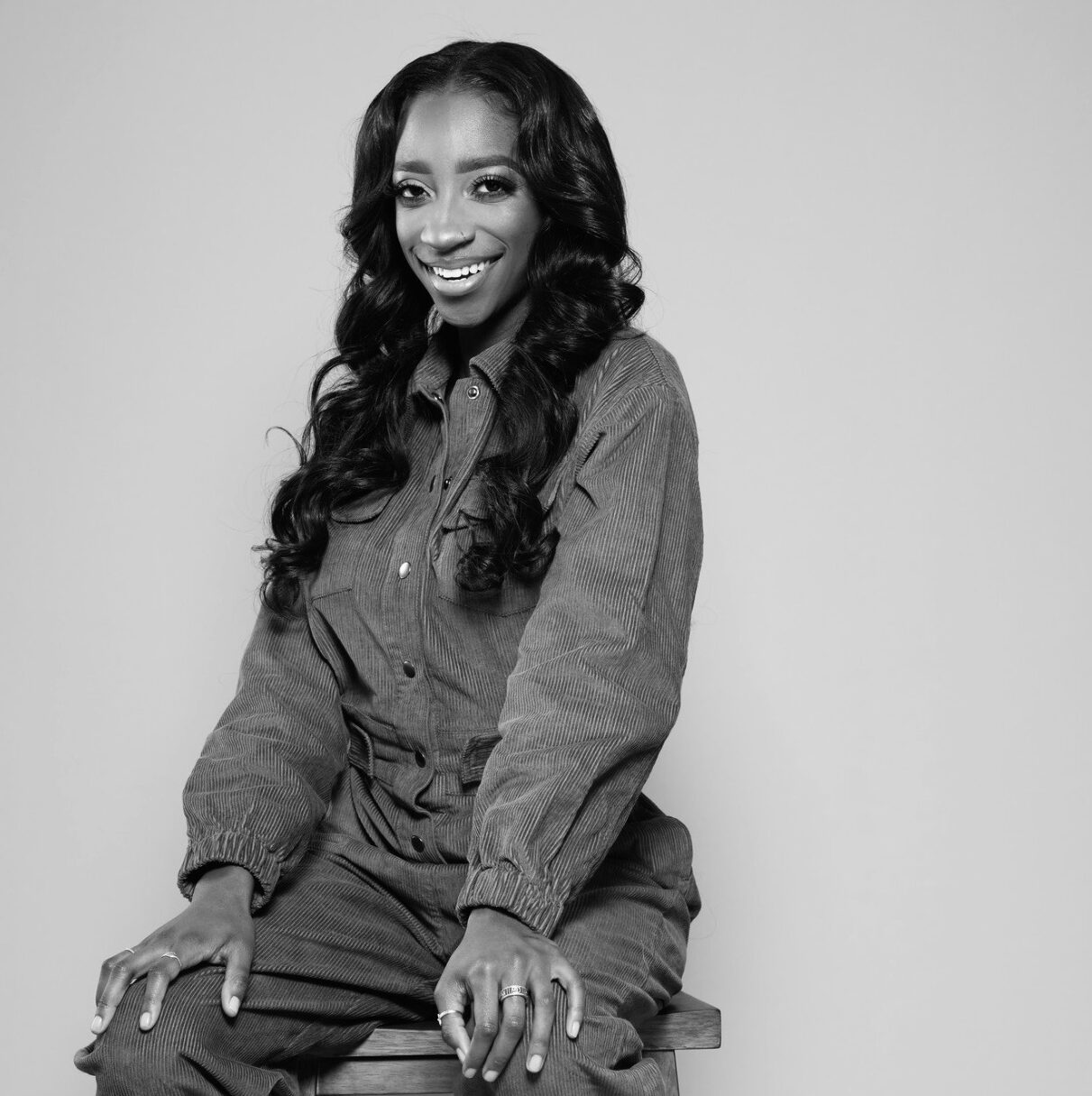 Flash Tattoos
11 a.m. to 4:30 p.m.
Location: To Be Announced
Memorialize your visit and support for women artists with a flash tattoo. Artist Bibi Abelle draws inspiration from the museum's collection to craft her masterpieces right in front of you—and on you! This is more than just an activity: it is a firsthand encounter with creativity in motion. Registration and waiver to be completed on site. The estimated cost for a tattoo will be approximately $150.
Seeking a less permanent tribute? Enjoy a complimentary temporary tattoo inspired by the museum's collection.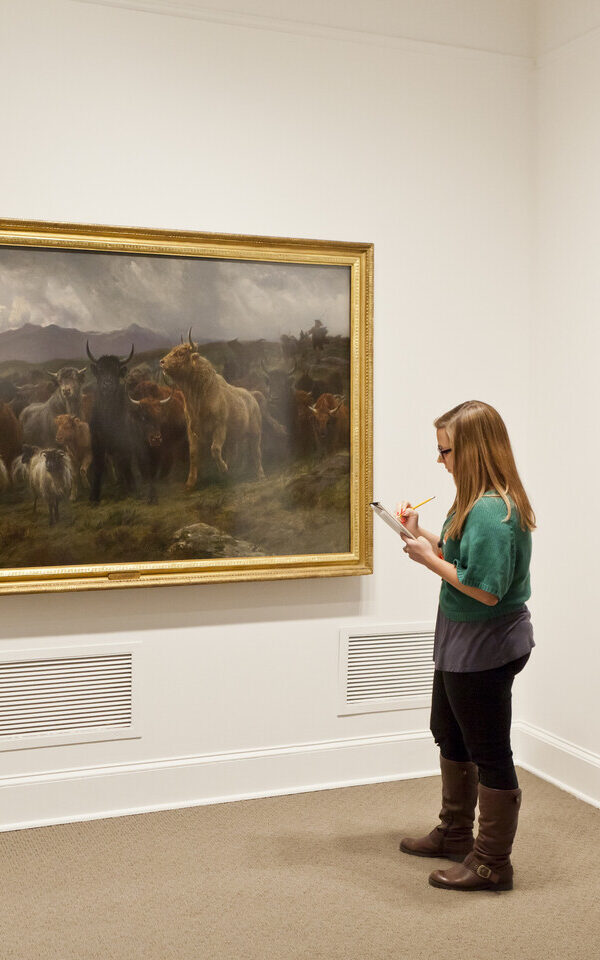 Postcards
11 a.m. to 5 p.m.
Location: Studio, 4th Floor
Grab an exclusive postcard, thoughtfully designed by artist Amy Wike, that highlights the museum's one-of-a-kind architecture. These postcards are a canvas awaiting your imaginative touch, ready to be filled with your selection of vibrant colors. Share the joy by sending one to your friends, inspiring them to explore NMWA firsthand. Once you've completed your masterpiece, the museum will mail it for you. While supplies last.
Buttons
11 a.m. to 5 p.m.
Location: Studio, 4th Floor
Make your very own button adorned with designs inspired by the museum and its captivating collection. While supplies last.
Sketching
11 a.m. to 5 p.m.
Location: Throughout the Museum
Embark on a creative journey! Pick up a free sketchbook bursting with imaginative prompts that encourage close looking, drawing, writing, and playing in the galleries. Wander through the museum as you bring your sketches to life. While supplies last.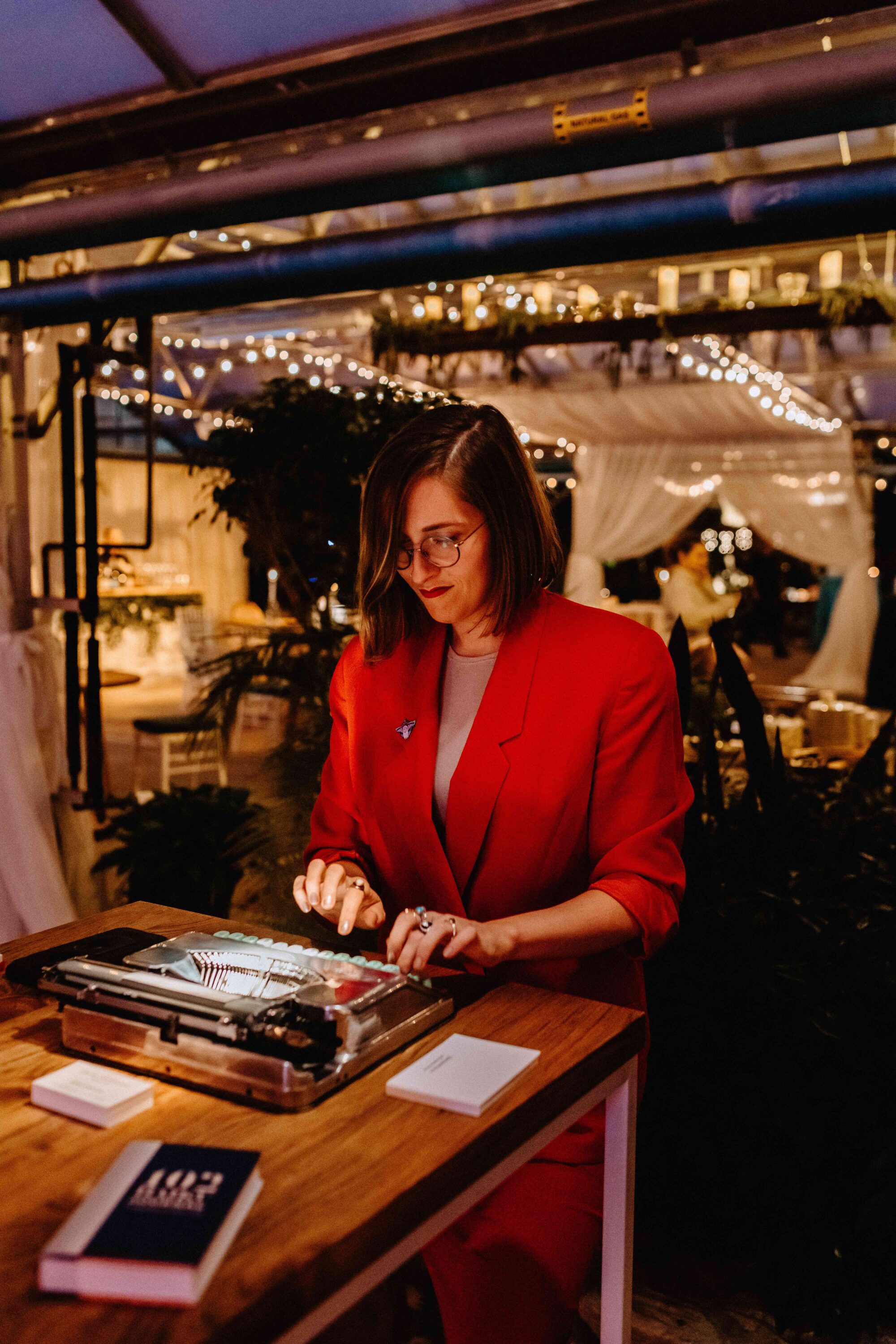 Balloon Twister
11 a.m. to 2 p.m.
Location: Various Locations in the Museum
Embrace a burst of enchantment with Balloon Twister Experts! An ordinary balloon transforms into an extraordinary sculpture, all through the hands of skilled artists.
Photo Booth
11 a.m. to 5 p.m.
Location: To Be Announced
Come dressed as your favorite NMWA artwork or artist, and capture the stylish moment in our photo booth. Don't miss out on this opportunity to make art come alive!
Typewriter Poetry
11 a.m. to 5 p.m.
Location: Library and Research Center, 4th Floor
Interact with the brilliant minds of the Ars Poetica team and take home your own personalized poem. Make a request and watch as talented women poets bring your words to life using vintage typewriters. It's not just poetry: it's a live spectacle that will leave you captivated.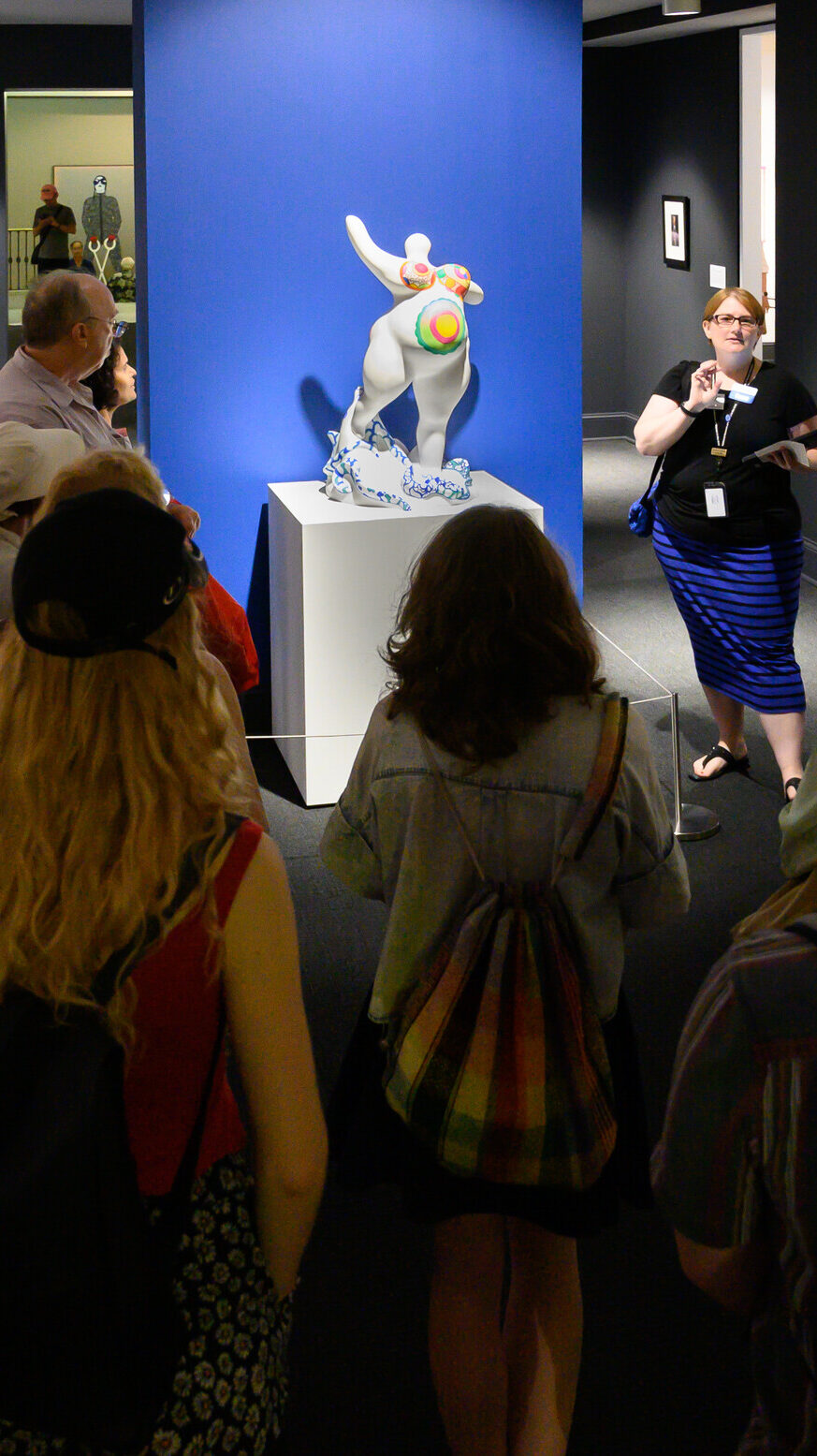 Spotlight Conversations
Every half hour, 11:15 a.m. through 4:15 p.m.
Location: To Be Announced
Join NMWA staff for short conversations about selected art and artists on view in the collection and exhibition galleries. Topics and locations rotate throughout the day.
Tastings
11:00 a.m. to 1:30 p.m. and 2 p.m. to 4:45 p.m.
Location: Mezzanine
Indulge in a delectable journey through the offerings of women-owned businesses right here in the heart of Washington, D.C.! Sample cocktails, mocktails, and scrumptious snacks, including dumplings, empanadas, chocolate, and more. Food and beverages will also be available for purchase.