Andrea Higgins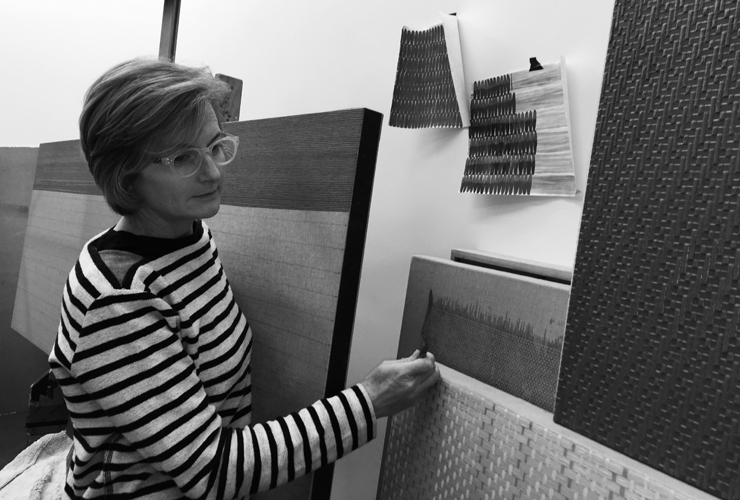 Higgins vividly remembers shopping at Britex Fabrics in San Francisco with her grandmother. Because of these trips, Glen plaids and herringbones evoke a multitude of memories for her. This realization sparked her interest in using fabrics as inspiration for abstract portraits, and her grandmother became one of her first subjects.
The importance of textiles across cultures truly hit home after a trip to Indonesia in 1995. While there, Higgins witnessed women weaving sarongs as well as preparing themselves for temple. She was struck by the time and attention lavished on each activity. Higgins strives to reflect the labor-intensive process of weaving in her work as she painstakingly replicates fabric's warp and weft using myriad deftly applied layers of paint. She says, "Just as fabric is the end result of weaving together a multitude of single threads, my paintings are an accumulation of humble marks, none of which can stand alone."
While working on "The Presidents' Wives" series, Higgins was one of four recipients of the 2002 SECA Art Award for emerging artists from the San Francisco Museum of Modern Art (SFMOMA). Since then, she has continued to develop her style by bringing to life fabrics described in works of fiction.