Berenice Abbott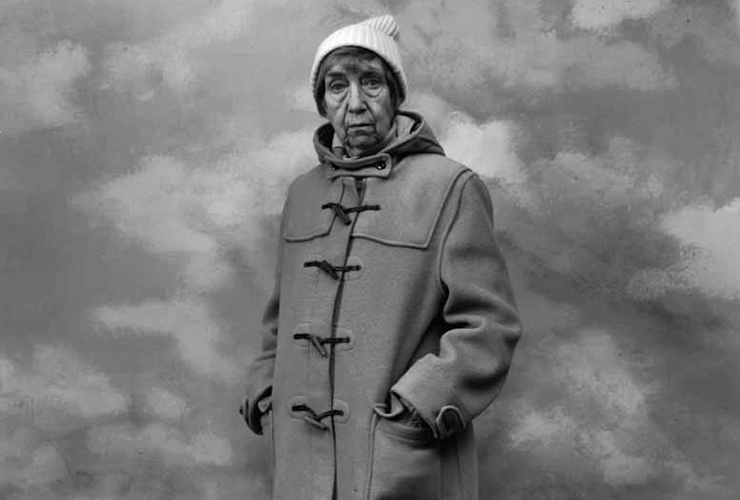 Born in Springfield, Ohio, Abbott initially studied sculpture in New York, Berlin, and Paris. Her love of photography developed in Paris in 1923, while assisting famed photographer Man Ray in his studio. Abbott began taking portrait photographs and opened her own studio in 1926.
Throughout the 1920s, Abbott photographed the intelligentsia of Paris and New York, including James Joyce, Eugène Atget, Lelia Walker, and Edna St. Vincent Millay. Her straightforward, detailed portraits defied conventions and made her famous.
After eight years in Europe, Abbott returned to New York City. Struck by the city's metamorphosis during her absence, she felt compelled to document the fusion of old and new. Through a grant from the Works Progress Administration, she created 305 photographs that recorded the city's changing character and dynamism. She also continued her portrait work.
In addition to her pioneering work as a photographer, Abbott wrote and illustrated how-to books on photography, which later became standard guides for photographic techniques. She also invented new photographic equipment and techniques, some of which she patented. She was one of the first photographers to join art and science in a significant way.