Eulabee Dix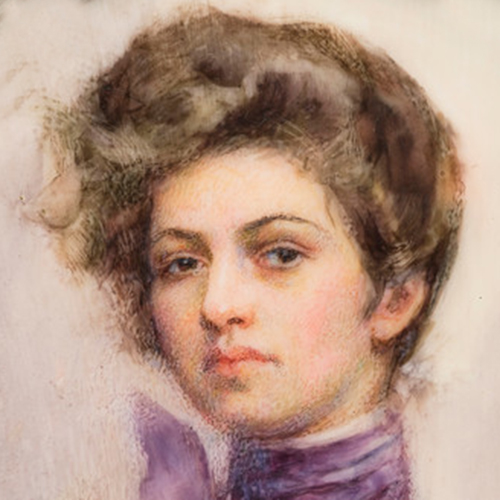 Settling in New York in 1899, Dix studied at The Art Students League, took lessons with the noted miniature painters Isaac A. Josephi and William J. Whittemore, and exhibited with the newly established American Society of Miniature Painters.
The miniature revival, of which Dix was a key participant, began in the 1890s. It coincided with American interest in colonial history and the Arts and Crafts movement, which valued handcraft. Dix and others adapted the traditional methods and materials of miniature painting to modern style and subjects.
Dix portrayed numerous prominent sitters, including the actresses Ellen Terry and Ethel Barrymore, author Samuel Clemens (Mark Twain), and photographer Gertrude Käsebier, as well as family and friends.
She enjoyed success in Europe, including a 1906 solo exhibition in London and a medal at the 1927 Paris Salon. In 1910, Dix married lawyer Alfred Becker, with whom she had two children. Late in life, she moved to Lisbon, Portugal, where the Museu Nacional de Arte Antiga presented a retrospective of her art in 1958.