Lilla Cabot Perry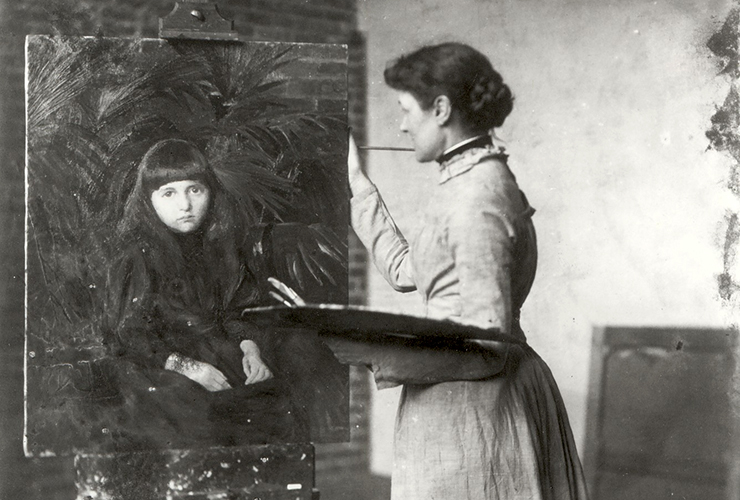 Perry developed a solid reputation during her lifetime as a painter and a poet, helping to promote Impressionism in the U.S. and Japan.
After marrying, Perry and her family traveled widely, living in Paris from 1887 to 1889, where Lilla studied painting. She also trained in Munich and copied old-master paintings in Italy, England, and Spain. It was in 1889, when she was 41 years old, that Perry saw her first Impressionist painting (a work by Claude Monet). Perry sought out the artist and became his close friend. For nine summers the Perrys rented a house at Giverny, near Monet's, and although he never took pupils, he often advised Perry on her art.
Between 1898 and 1901, the family resided in Japan. This experience gave Perry a rare opportunity to study the sources of Impressionism—notably Japanese fabrics and prints—in depth. There, she produced some 80 paintings; she continued to be prolific throughout her life.
Perry exhibited her work at the Paris Salon and the World's Columbian Exposition in Chicago in 1893, and won medals for her paintings at important exhibitions in Boston, St. Louis, and San Francisco. She was active in numerous arts organizations and published four well-received volumes of verse.