June 2, 2020
6/2/20
Impress your friends with five fast facts about Lola Álvarez Bravo (1907–1993), whose work is on view in NMWA's collection galleries.
1. Artful Ambition
As a photographer, Álvarez Bravo traveled throughout Mexico documenting scenes of everyday life, but her creative contributions went beyond her artistic output. Her other roles included art teacher, curator, film director, and gallery owner.
2. Six Degrees
Álvarez Bravo and Graciela Iturbide (b. 1942), who represent two generations of Mexican photographers, have a mutual acquaintance. In 1925, Álvarez Bravo married photographer Manuel Álvarez Bravo, who would become Iturbide's teacher and mentor in 1970. Until their separation in 1934, Álvarez Bravo learned from and assisted Manuel, while developing her own style.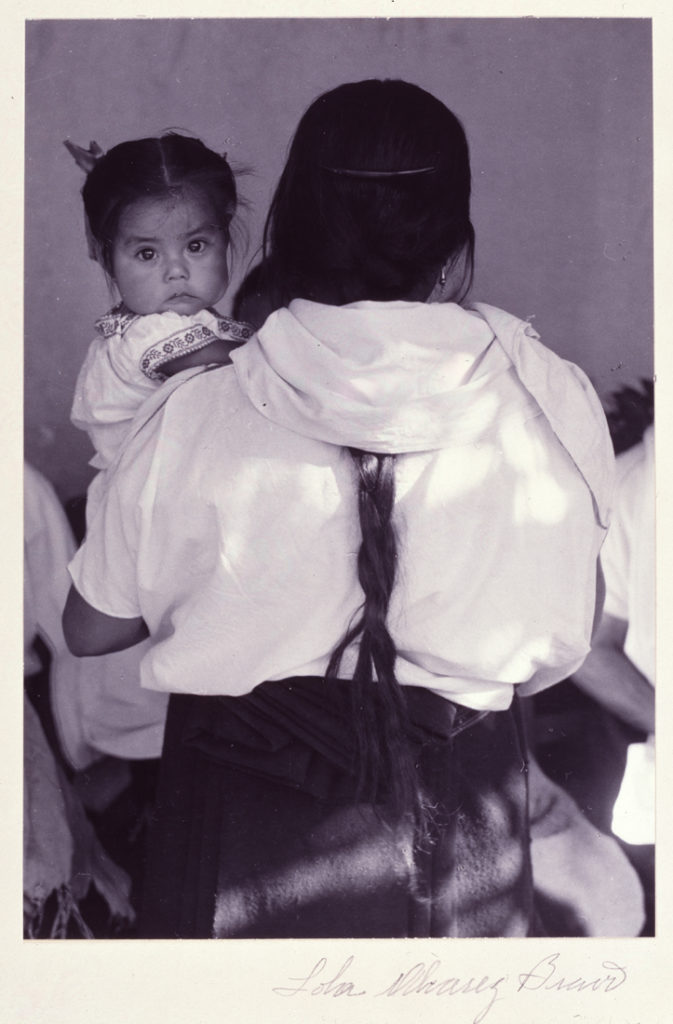 3. BFFs
On November 25, 1991, the exhibition Lola Álvarez Bravo: Portraits of Frida Kahlo opened at NMWA. Organized by The Society of Friends of the Mexican Culture, the exhibition included 25 photographs Álvarez Bravo took of her close friend and fellow artist Frida Kahlo (1907–1954).
4. Art Appreciation
Álvarez Bravo received recognition for her work throughout her career and after her death, including solo and group exhibitions, awards, and, most recently, a Google Doodle in honor of her 117th birthday on April 3, 2020.
5. StrongHer
One of Mexico's first women photographers, Álvarez Bravo developed a thick skin in the male-dominated industry. As she once said, "I was the only woman fooling around with a camera on the streets and the reporters laughed at me. So I became a fighter."