October 26, 2022
10/26/22
Impress your friends with five fast facts about Rosa Bonheur (1822–1899), whose work is represented in NMWA's collection. This year, we are celebrating the bicentenary of her birth. During our extensive building renovation, see Sheep by the Sea while it's on loan at the Baltimore Museum of Art through summer 2023.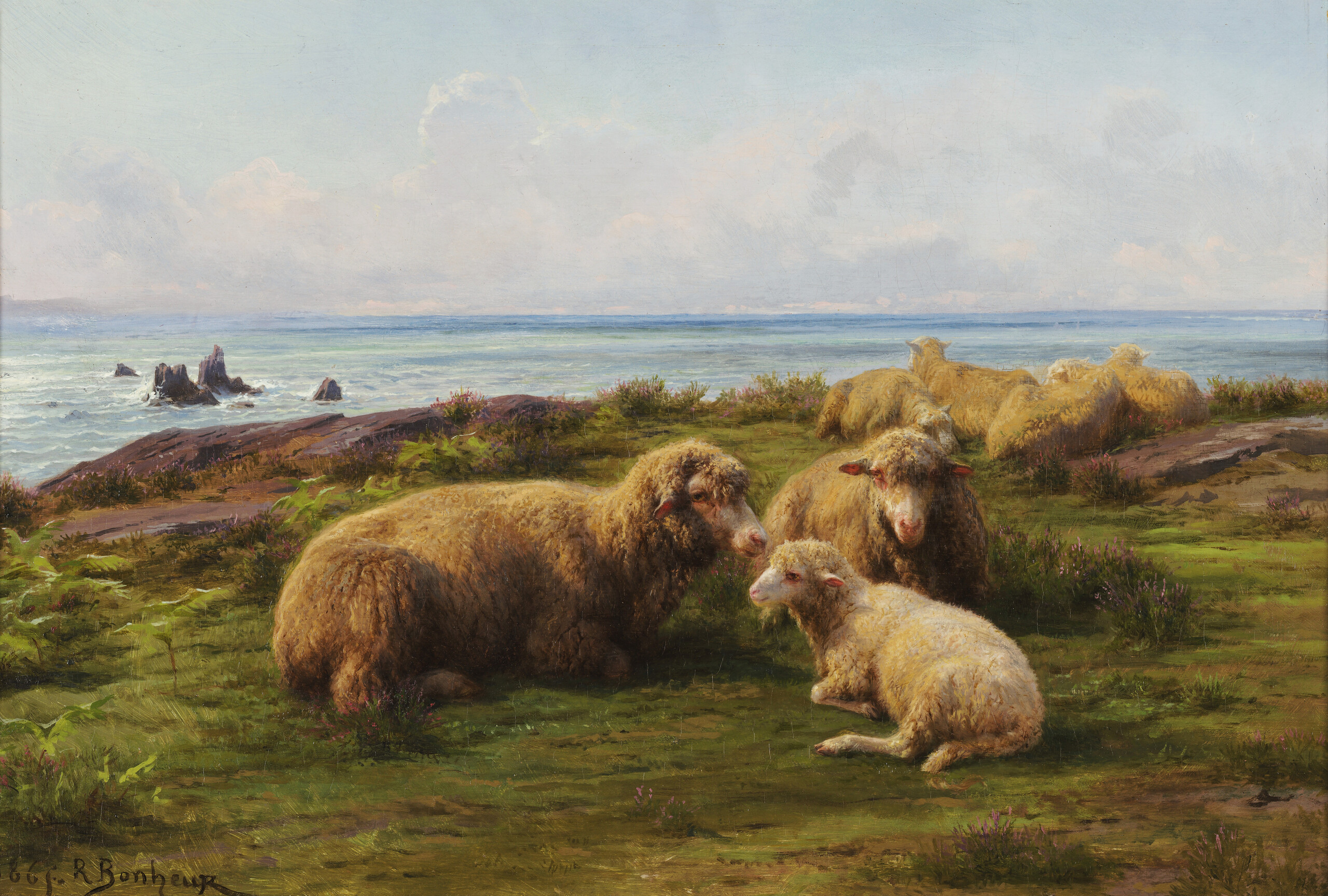 1. Magnificent Menagerie
Rosa Bonheur kept many animals on her property in northern France, including sheep, horses, boars, dogs, and even lions. Her pet lioness, Fathma, is documented in several of her paintings beginning in 1859.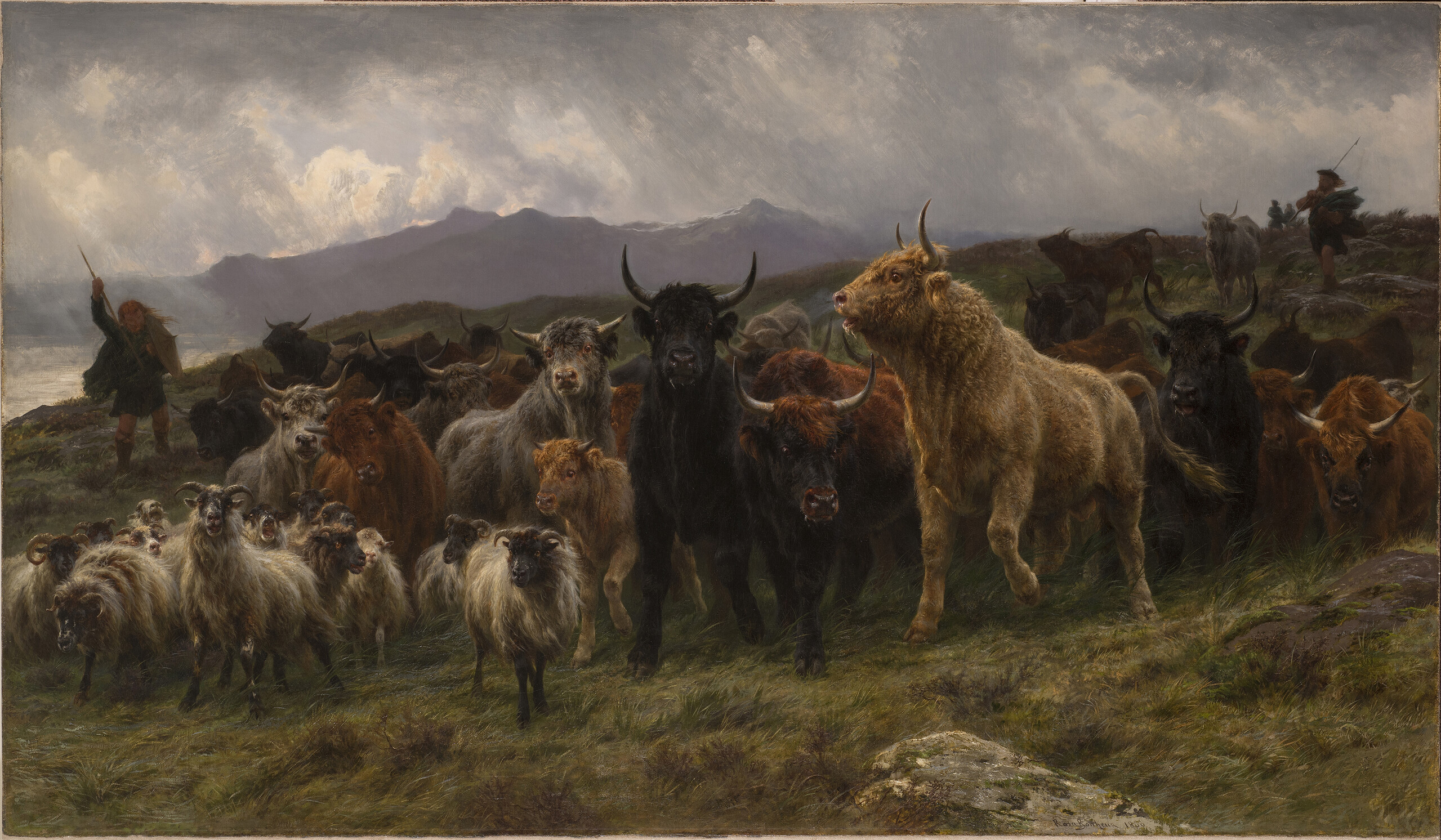 2. Pants Permitted
In a time when wearing pants was illegal for women, Bonheur petitioned the police for a "cross-dressing permit" to allow her to wear trousers. This enabled her to get up close and personal with animals in their environments, from fields and forests to butcher shops and slaughterhouses.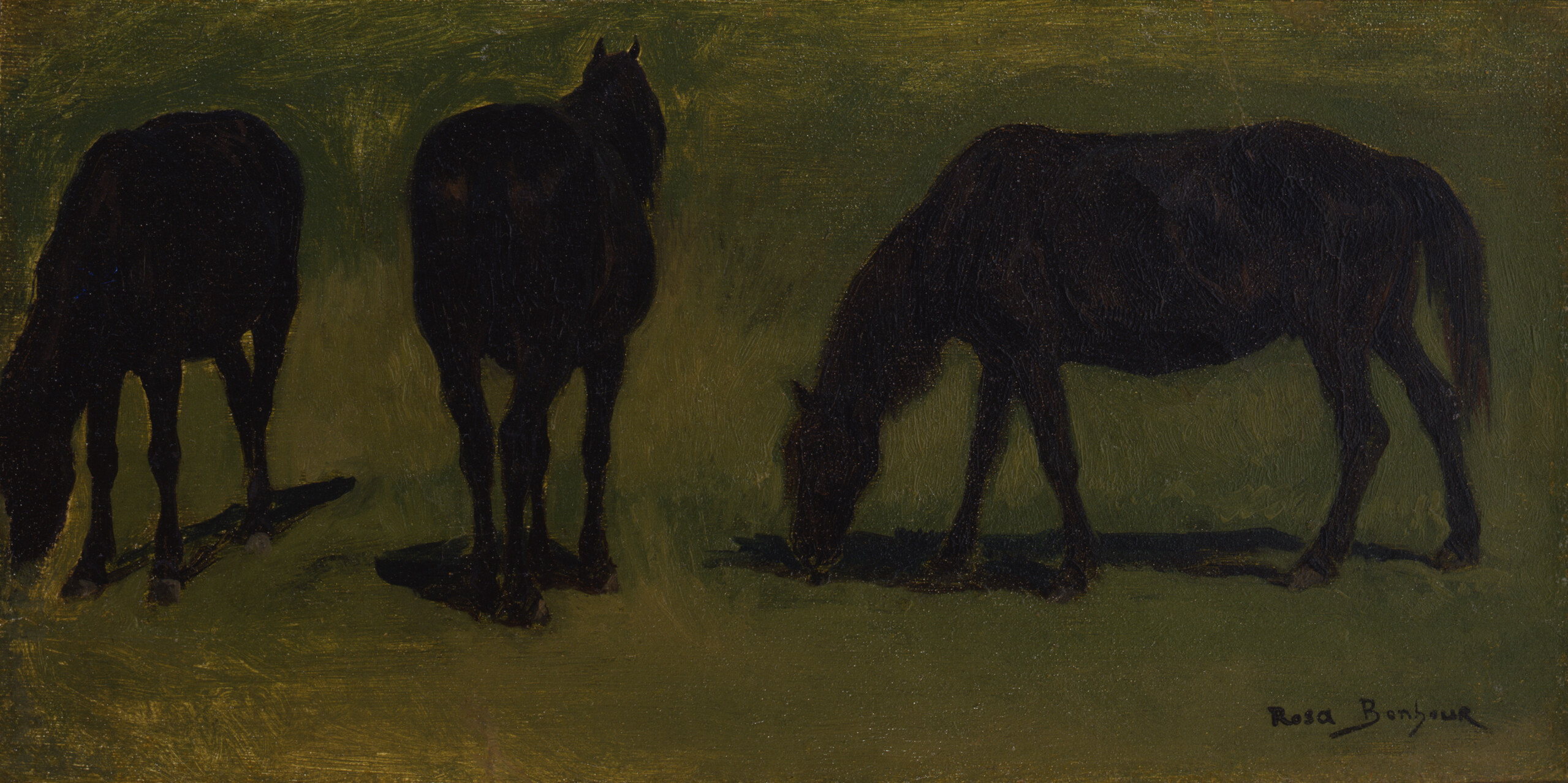 3. Queer Icon
Despite her traditional painting style, Bonheur led an unconventional personal life. She partnered and lived with artist Nathalie Micas (1824–1889) until Micas's death, and then with artist Anna Klumpke (1856–1942). Bonheur is remembered by the French Ministry of Culture as a champion of the feminist and lesbian cause.
4. Royal Acclaim
Empress Eugénie of France awarded Bonheur the Grand Cross of the Legion of Honor in 1865, making her the first woman to receive the award. Bonheur was also a favorite artist of Queen Victoria, who attended a private viewing of her monumental painting The Horse Fair (1852–55) when it was exhibited in England.
5. Visit the Studio
In 2017, Katherine Brault bought Bonheur's small home and studio, the Château de By, which she preserved and opened as a museum. Visitors catch a glimpse into the artist's life, seeing her clothes, sketchbooks, and paintings, and can even spend a night in her bedroom.