March 11, 2019
3/11/19
NMWA's annual #5WomenArtists campaign calls attention to the fact that women artists remain underrepresented—and their work undervalued—in the art world. Since 2016, more than 11,000 individuals and 1,000 organizations have participated. This year, we asked cultural institutions to commit to actions that will advance gender equity in the arts. Hear from JiaJia Fei, director of digital at the Jewish Museum, about her museum's commitments—and get inspired to make your own.
Is this the Jewish Museum's first year participating in #5WomenArtists?
The Jewish Museum has proudly partnered with NMWA on #5WomenArtists since the campaign's launch in 2016. Like many online movements, #5WomenArtists may have started on social media, but has extended to in-person gatherings, inspiring programming at the Jewish Museum that highlights women artists and brings our online communities together.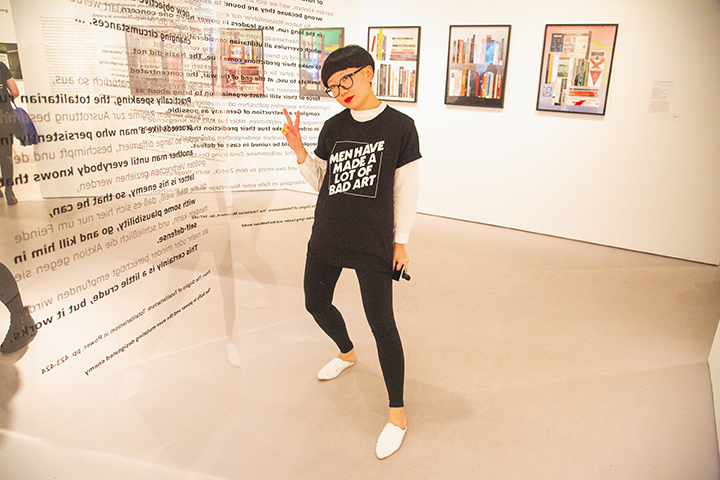 Why is the #5WomenArtists campaign important to the Jewish Museum?
The Jewish Museum has a long history of supporting women artists, from offering the museum's first solo exhibition to Helen Frankenthaler in the 1960s, to major surveys of work by Eva Hesse (2006), Louise Nevelson (2007), Maira Kalman (2011), Florine Stettheimer (2017) and most recently, a survey on Martha Rosler (2018)—but there is still more work to be done. Our digital platforms offer the opportunity to amplify the work of women artists in our collection even further, and allow us to highlight works not on view.
Tell us about your pledged action(s).
The Jewish Museum just organized its second Wikipedia Edit-a-thon, in partnership with Art+Feminism, to improve the representation of women artists in the museum's collection on Wikipedia. It brought dozens of participants together to combat the gender imbalance on Wikipedia, and, by extension, the art world. We will also feature women artists on our social media channels and Medium stories, as well as merchandise made by women in our shop.
Which women artists will you be highlighting? Can you share any fun facts about them or their art?
This year we're highlighting women artists on view in Scenes from the Collection, including Elaine Lustig Cohen, Chantal Joffe, Deborah Kass, and Louise Nevelson. Our iconic OY/YO (2016) sculpture by Deborah Kass, although three feet wide in the gallery, also comes in adorable reproductions as keychains, earrings, cufflinks, necklaces, t-shirts, and baby onesies in the shop.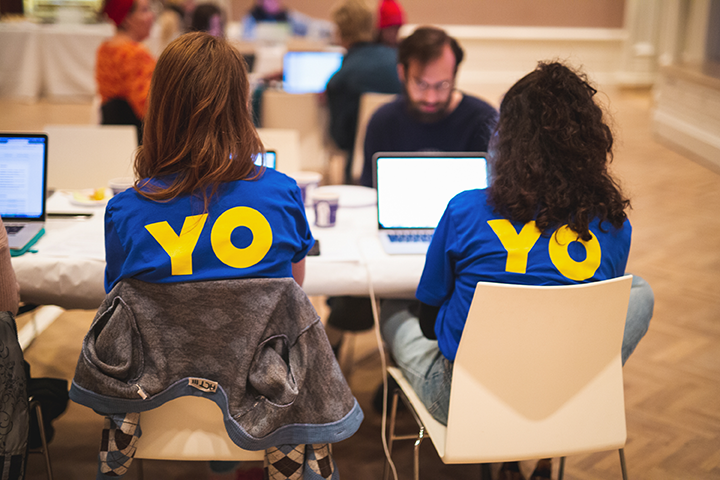 Some critics have called the renewed focus on women artists a "trend"—from your institutional perspective, how will you maintain the energy of this initiative beyond March?
Until women—including women of color—are adequately represented in the art world as artists, curators, and directors, the focus on elevating the work of women should continue with urgency. The Jewish Museum will continue to celebrate the legacies of women like art dealer Edith Halpert, the subject of our exhibition in fall 2019. As the first significant female gallerist in the United States, she supported women and immigrants, and hers was the first gallery in New York City to promote the work of African American artists. Until all of these voices are represented, the conversation will continue to be incomplete.