March 13, 2019
3/13/19
As part of NMWA's #5WomenArtists campaign, impress your friends with five fast facts about Anna Mary Robertson "Grandma" Moses (1860–1961), whose work is part of NMWA's collection.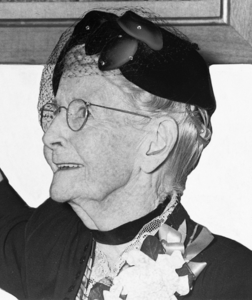 1. Make it Work
As a self-taught artist working in rural New York, Moses lacked access to high-quality art materials in the early part of her career. Without any small brushes, she used matches and pins to paint details such as eyes and mouths.
2. What's in a Name?
When Moses first began exhibiting her work, she was simply referred to as Mrs. Moses. An art critic noted in a 1940 New York Herald Tribune review that her neighbors called her Grandma Moses, and the name stuck. Moses had nine grandchildren and over thirty great-grandchildren.
3. Winter Wonderland
In many of her winter landscape paintings, Moses sprinkled glitter over the snow. Though some critics called her amateurish for using a nontraditional material, she refused to stop, as she thought glitter captured the appearance of snow shimmering in sunlight.
4. Moses Mania
Moses's nostalgic depictions of rural America were widely reproduced. Her paintings were licensed by Hallmark, which sold 16 million greeting cards featuring her paintings in 1947 alone. One could buy fabric and plates printed with images of her paintings, and even a record called "The Grandma Moses Suite."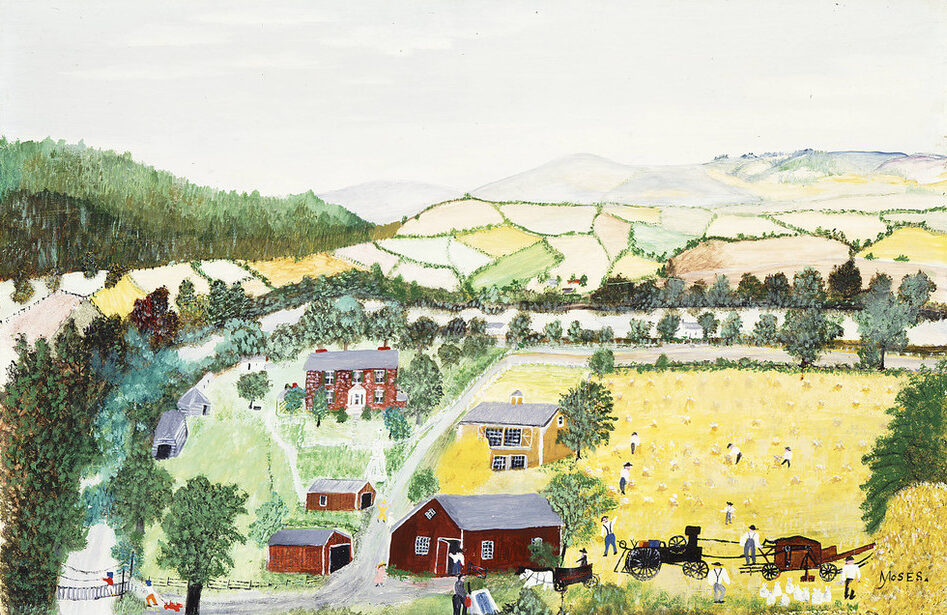 5. Telling Her Story
Moses published her autobiography My Life's History in 1952 at 92 years old. In one chapter, she expressed her distaste for the restrictions placed on her because of her gender, writing, "Many a time I had to rock the cradle; I liked it, but I had rather been outdoors with my brothers."