March 8, 2019
3/8/19
We're wrapping up our first week of #5WomenArtists with over 450 institutional participants sharing their commitments to advancing gender equity in the arts, along with countless stories of women artists throughout history. Check out a profile of the campaign in Forbes.
This week we interviewed North Carolina Museum of Art Director Dr. Valerie Hillings on her museum's commitments, and we shared 5 Fast Facts about the life and work of Magdalena Abakanowicz. Join the conversation: #5WomenArtists, @WomenInTheArts.
Front-Page Femmes
New York City has announced it will honor Billie Holiday, Helen Rodríguez Trías, Elizabeth Jennings Graham, and Katherine Walker with statues in their home boroughs—an effort to right the "glaring" gender imbalance in the city's public memorials.
Get to know 5 female artists from Hong Kong who are shaking up the art scene with their "bold, boundary-breaking work."
Koyo Kouoh has been named executive director and chief curator of the Zeitz Museum of Contemporary Art Africa, following the resignation of Mark Coetzee after claims of misconduct.
Pioneering painter, performance artist, and filmmaker Carolee Schneemann, who reimagined the body as an artistic medium, has died at the age of 79.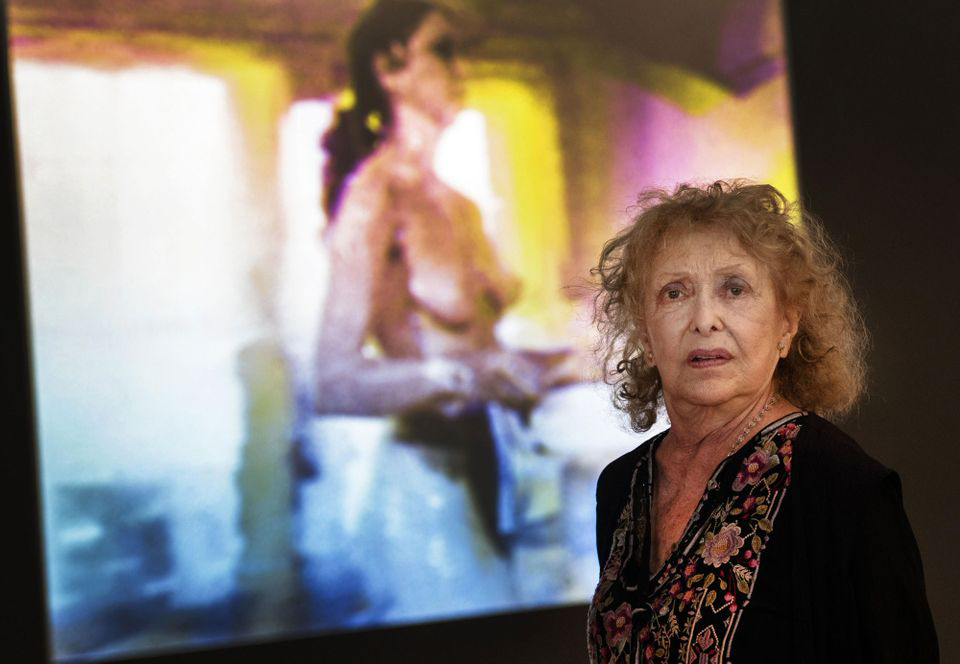 Hyperallergic reviews the Armory Show 2019, noting the "uptick in artworks by women and people of color," including Stephanie Syjuco and Caitlin Cherry.
Inked magazine profiles 10 female tattoo artists who changed the industry—starting with "the OG artist" Maud Wagner who worked in the 1900s.
The New York Times "Overlooked" series profiles Julia Morgan, the pioneering female architect who was a prolific designer of hundreds of buildings, including Hearst Castle.
The Guardian interviews Betty Tompkins, whose explicit paintings inspired by pornography are finally being celebrated. They are "taking an abusive history and repurposing it."
Femmes Film Festival Dubai kicks off this month with a focus on female directors and an international photography exhibition by women artists.
Rapper, actor, and Crazy Rich Asians star Awkwafina has a new show coming to Comedy Central—and her writer's room will be all women.
Shows We Want to See
In Columbus, Alicia McCarthy: No Straight Lines is on view at the Wexner Center for the Arts, featuring the artist's abstract works influenced by punk and queer subcultures, graffiti, and folk art. McCarthy has said, "I want my work to reflect all the beauty and pain of everyday life. All woven together and interconnecting to create [images] based in line and color." McCarthy used surplus paint from leftover Wexner exhibits to create the works, emphasizing her commitment to using recycled materials. On view through
August 1.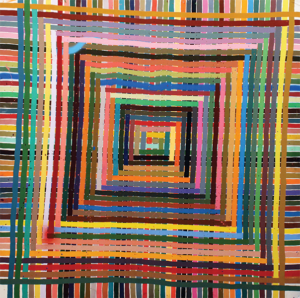 Lisa Reihana's video installation in Pursuit of Venus [infected] comes to the Honolulu Museum of Art where it reinterprets the 19th-century decorative wallpaper Les Sauvages de la Mer Pacifique, which is in the museum's collection. Reihana's "animated encounters between European visitors and Pacific people play out against the wallpaper's picturesque backdrop, disrupting historical narratives and challenging stereotypes that originated in the myths of empire." On view through July 14.