March 6, 2019
3/6/19
As part of NMWA's #5WomenArtists campaign, impress your friends with five fast facts about artist Magdalena Abakanowicz (1930–2017), whose work is part of NMWA's collection.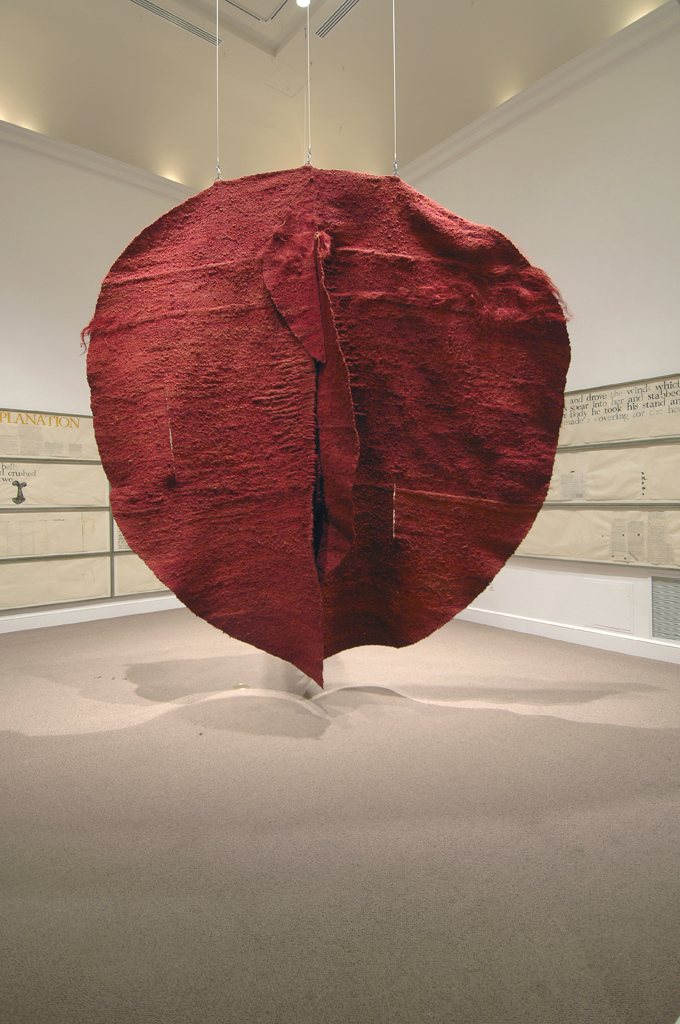 1. The Horrors of War
When she was only nine years old, Abakanowicz's beloved surroundings in Poland became a war zone under Nazi occupation during World War II. She witnessed her mother being shot in the arm by German soldiers. Throughout her career, she would be driven by a universal truth: "Humans could accomplish so much while also being responsible for their own fall."
2. Breakthrough
After starting her career as a painter in the 1950s, Abakanowicz moved on to textiles, winning the Grand Prix of the São Paulo Biennial in 1965 for her first major body of work, Abakans (ca. 1960s)—large-scale, three-dimensional, soft sculptures. Using her memories of nature and war, Abakanowicz astonished her audiences with these "complicated, huge, magical forms."
3. One with Nature
Natural elements, miniature and massive, inspired Abakanowicz. While making the gouache Fish (1955–56), she recalls being "provoked by an inexplicable inner process, a force only apparently understood." Works like Bois-le-Duc (1970–71) evoke monumental tree trunks and may reflect her whimsical inquisitiveness as a youth exploring Polish forests.
4. Humanizing War
Continually influenced by the effects of war, Abakanowicz began scaling her work down to human proportions. In 4 Seated Figures (2002), part of NMWA's collection, a row of androgynous figures appear hollow, exposed, and fragmented. Using rough burlap to portray a worn exterior, she evokes the vulnerability of victims of war.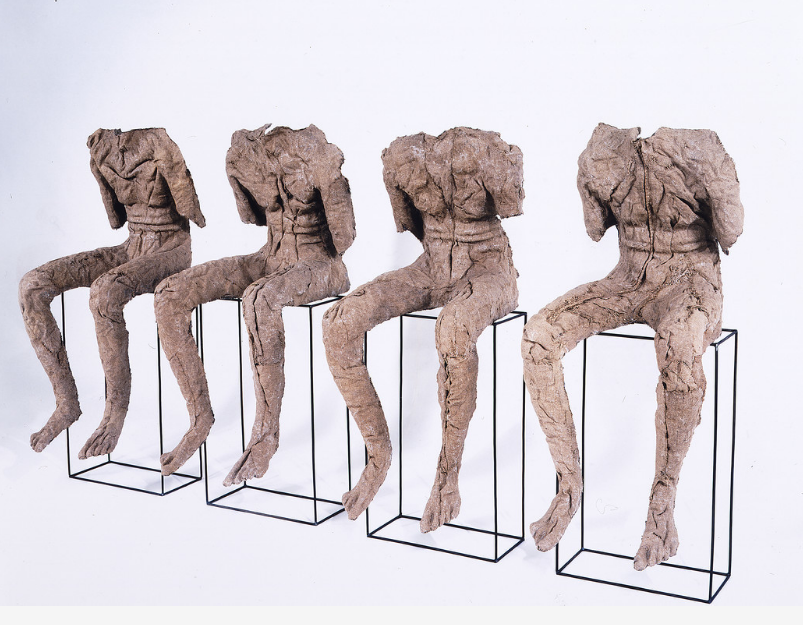 5. Public Art
NMWA's New York Avenue Sculpture Project, a public art space featuring contemporary works by women artists, featured Abakanowicz's figurative sculptures from September 2014 to September 2015. Her work Agora (2004–2006), an installation of 106 headless and armless iron sculptures, is on permanent loan in Chicago's Grant Park from the Polish Ministry of Culture.