August 23, 2019
8/23/19
Artsy reports on the female art patrons who influenced art history. NMWA Associate Curator Virginia Treanor, who was interviewed for the piece, says that by developing world-class collections and creating major art museums, "women have shaped the course of art history."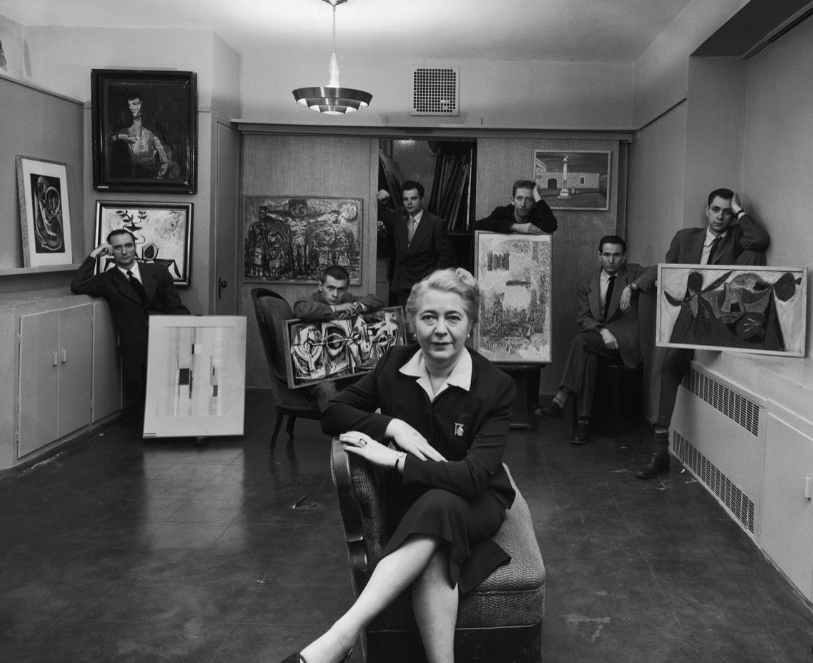 The piece includes profiles of Livia Drusilla, Empress of Rome circa 58 B.C.E., Isabella Stewart Gardner, Gertrude Stein, A'Lelia Walker, and Peggy Cooper Cafritz, among many others.
Front-Page Femmes
Starting September 13, Boston's Museum of Fine Arts will dedicate the Art of the Americas wing to women artists in the installation Women Take the Floor.
artnet interviews Jessica Yu, head of the Google Doodle team, about the collaborative, creative process that brings the famous digital artworks to our screens.
Spanish feminist writer and cartoonist Anastasia Bengoechea was photographed holding up signs to protest sexual stereotyping at the Prado Museum in Madrid—and her images have gone viral.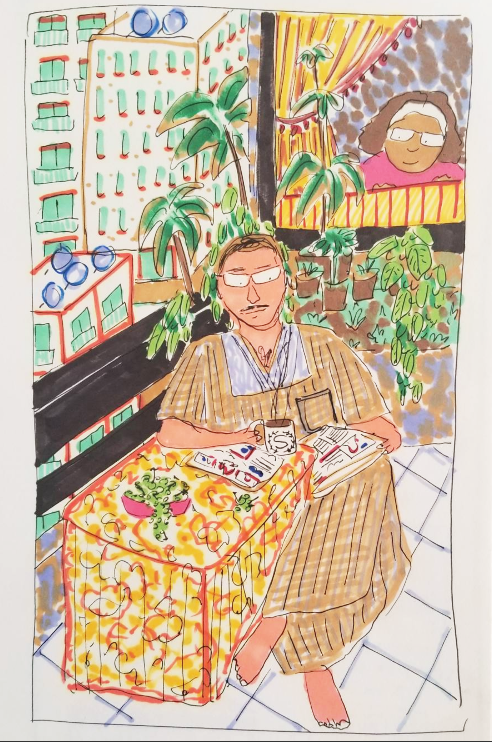 The New York Times interviews Malaka Gharib, graphic-memoirist, about her art ethos, do-it-yourself sensibility, and how to make your way out of a creative rut.
Historians raise concerns over the proposed addition of Sojourner Truth to Central Park's forthcoming suffragist monument, stating that "it could obscure the substantial differences between white and black suffrage activists."
Alice Guy-Blaché, history's first female filmmaker, has been rescued from obscurity thanks to a new Jodie Foster-narrated documentary.
From their archives, Artforum features a 1984 conversation between John Bernard Myers and Lee Krasner.
The New York Times profiles writer Petina Gappah, whose forthcoming novel, Out of Darkness, Shining Light, will be released in September—twenty-one years in the making.
In Australia, the country's first gallery dedicated to female artists will open in Melbourne next week; founder Lisa Fehily cites the low representation of women in the Australian art world as her motivation.
The San Jose Museum of Art has been celebrating the centennial of women's suffrage with a "year of visionary women artists" in 2019.
The New York Times reports on the female producers who are migrating from nonprofit theater and the entertainment industry to bring new skills and values to Broadway.
Shows We Want to See
In Shana Hoehn: Hauntings, on view at Women & Their Work in Austin, the artist re-imagines vintage hood ornaments, ship figureheads, carnival portraiture, and more, as sculptures that expose the historically distorted treatment of women's bodies.
In Los Angeles, Susan Mogul presents a love letter to her mother in 72 photos at As Is L.A gallery. Less is Never More frames the artists relationship to her mother as a showroom, turning memory into product as she explores objects and the sentimentality we place on them.
At Brandeis University's Kniznick Gallery, Root Shock presents work by Hannah Shalew, Daniela Rivera, and Corinne Spencer—three artists exploring social, economic, and environmental justice.