January 8, 2021
1/8/21
On Jan 1, artworks created in 1925 entered the public domain, now free from their copyright restrictions. Works by women artists include Virginia Woolf's Mrs. Dalloway, Edith Wharton's The Writing of Fiction, and Etsu Inagaki Sugimoto's A Daughter of the Samurai; songs by Ma Rainey and Bessie Smith; Tina Modotti's photograph Telephone Wires, Mexico; and more.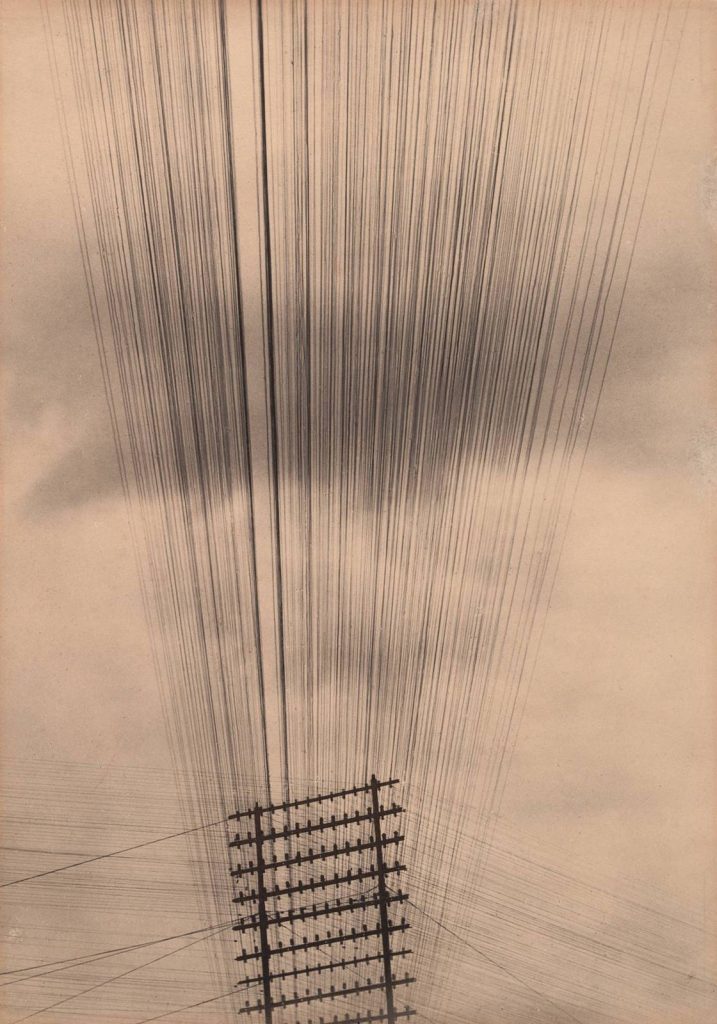 Artnet reflects on 1925 as a "momentous year for art, for reasons good and ill." It was the year Frida Kahlo was in the bus accident that would shape the rest of her life and art; artist Joan Mitchell was born; and Anni Fleischmann married Josef Albers.
Front-Page Femmes
Newsone remembers Zora Neale Hurston, the celebrated writer, folklorist, and anthropologist, whose 130th birthday was yesterday.
ARTnews remembers art critic and curator Barbara Rose, who has died at age 84.
The New York Times reports on how Jean Smith is "quietly subverting art world economics" by selling her paintings on Facebook for $100.
NPR reports on the efforts to uncover the lost works of women artists of the Renaissance.
The New York Times reviews painter Leonora Carrington's newly reissued 1974 Surrealist novel, The Hearing Trumpet.
Hyperallergic reports on the Baltimore Museum of Art's year of collecting work exclusively by women artists, including Kay WalkingStick, Laura Aguilar, Loïs Mailou Jones, and Jaune Quick-to-See Smith.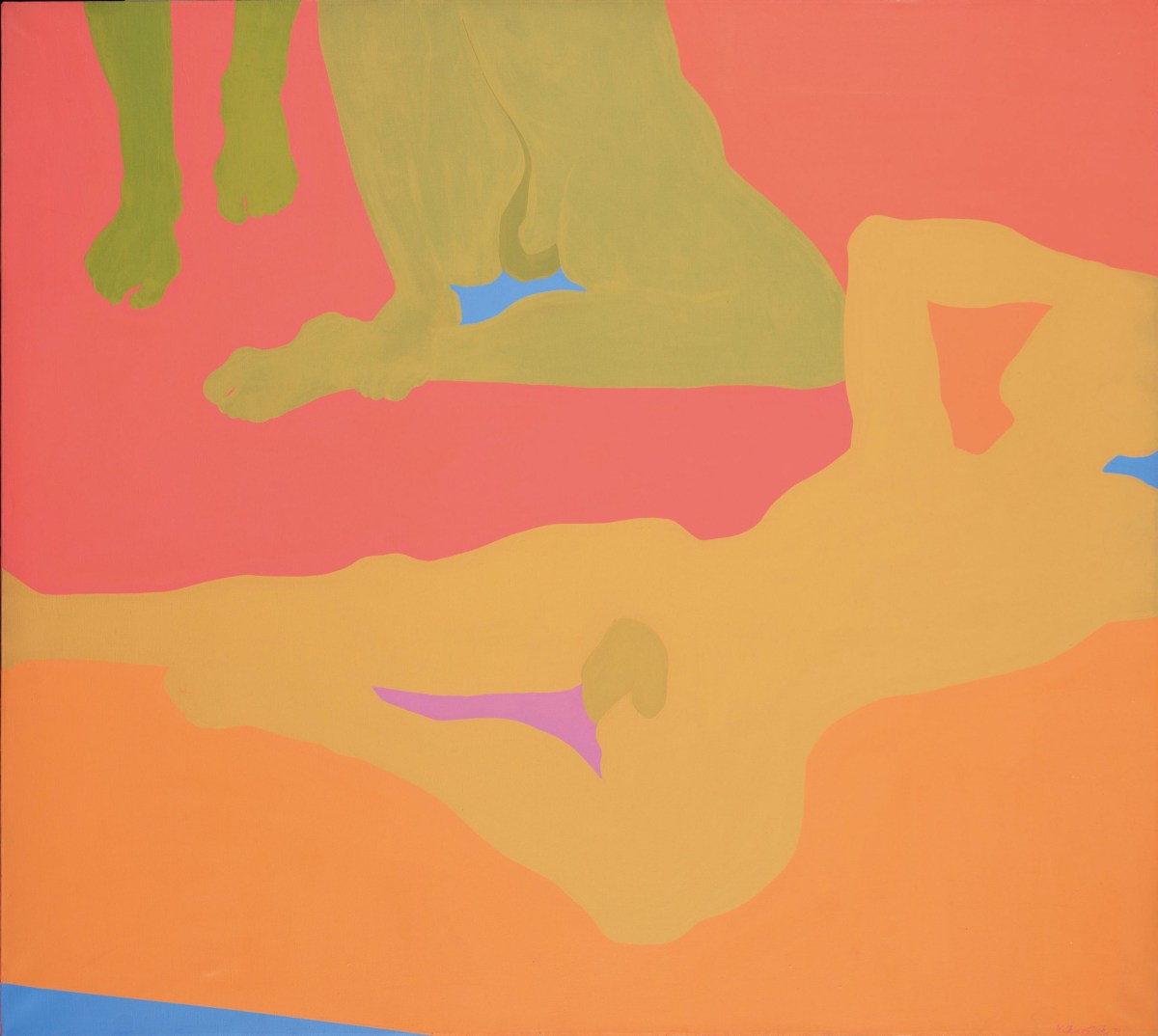 In a Brazilian sculpture park, Juliana Notari installed a concrete crimson vulva sculpture, Diva (2020), which she hopes will spark conversations on gender.
The New Yorker publishes a poem from Patricia Spears Jones that converses with Betye Saar's Mystic Chart for an Unemployed Sorceress (1964).
Colossal showcases the work of Caroline Harrius, who embroiders floral motifs into porcelain vases, visualizing the intersections of gender and craft history.
Hyperallergic reviews Zadie Xa's performance Moon Poetics 4 Courageous Earth Critters and Dangerous Day Dreamers, an immersive production that conveys a planet in crisis.
The Guardian profiles pianist Angela Hewitt, who appeared in NMWA's Shenson Chamber Music Series in 2018, after her piano was accidentally destroyed by movers.
Shows We Want to See
At the Goodman Gallery in Johannesburg, South Africa, Cassi Namoda: To Live Long is To See Much reflects on life experience, thresholds, and the passage of time in Africa. The exhibition embodies Namoda's practice of cultural observation gained from a childhood growing up between Mozambique, Haiti, and the United States. BOMB interviewed the artist about the influence of place, recurring motifs, and more. On view through January 16.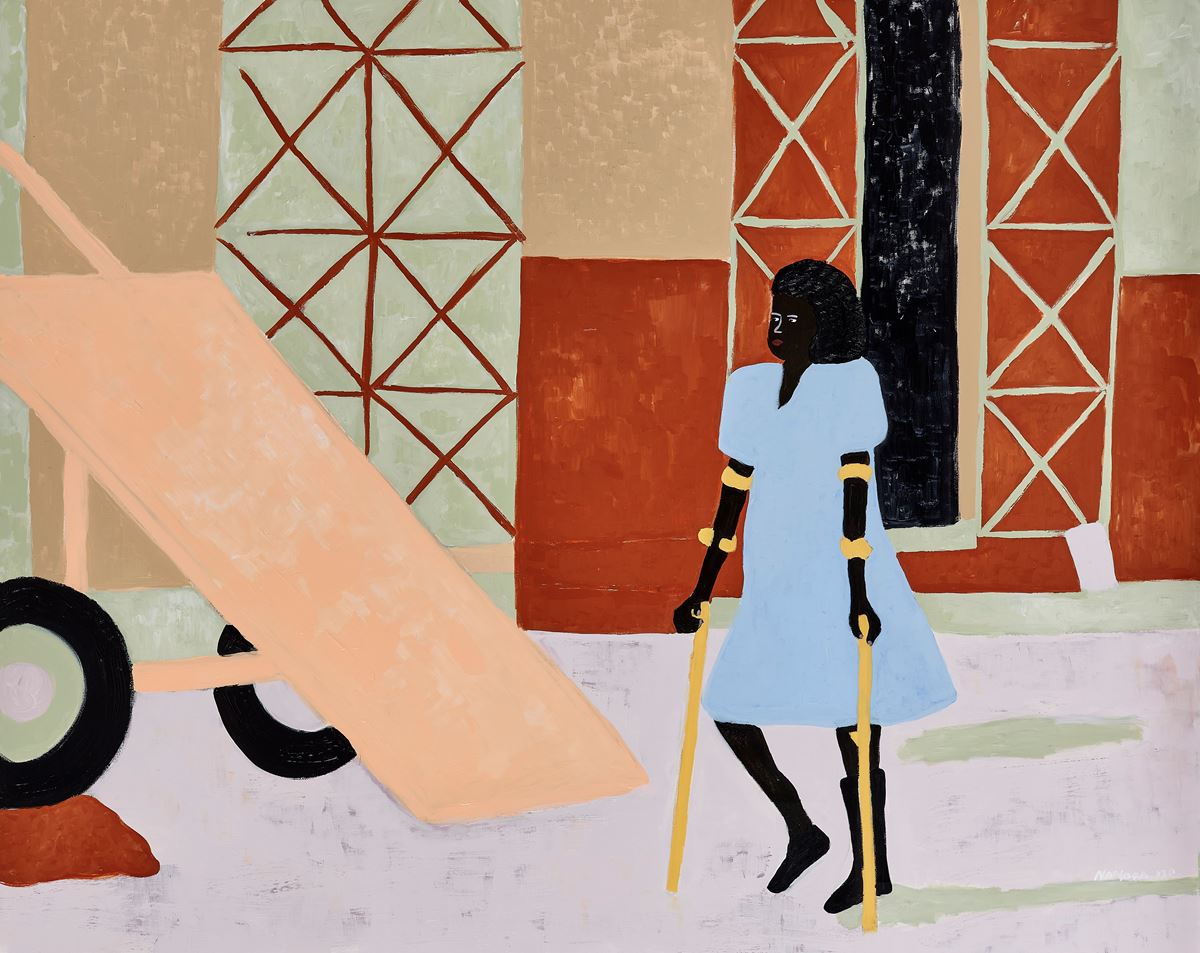 At the Museo Nacional del Prado in Madrid, Spain, Uninvited Guests: Episodes on Women, Ideology, and the Visual Arts in Spain, 1833–1931 examines sexism in Spain during the late 19th and early 20th centuries and the museum's own role in perpetuating it. The exhibition presents 130 rarely seen works from the era's female artists—including María Roësset Mosquera, Elena Brockmann de Llanos, and Julia Alcayde y Montoya, and looks critically at male artists' negative portrayals of women. Hyperallergic reviewed the show, which is accessible online. On view through March 14.