June 14, 2019
6/14/19
artnet interviews Judy Chicago in advance of her 80th birthday and the release of her new body of work on mortality and extinction, which will debut at NMWA this fall.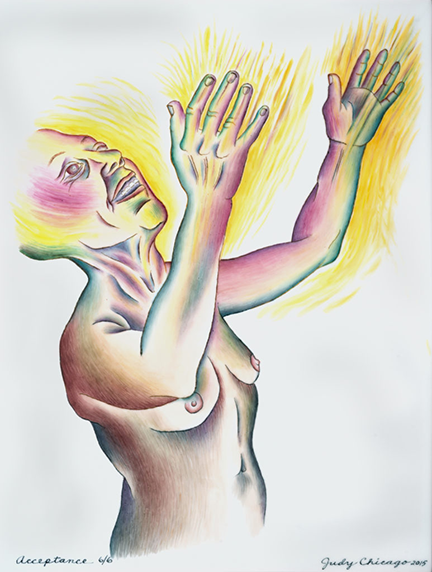 The End: A Meditation on Death and Extinction opens on September 19 and will feature nearly 40 visually striking works in painted porcelain and glass, as well as two large bronze sculptures. Confronting the tough subject matter was "unbearable," the artist said.
Front-Page Femmes
The New Yorker looks at Peggy Parish's Amelia Bedelia children's book series, calling the character "a figure of rebellion: against the work that women do in the home…that lower-class women do for upper-class women.
The National Sound Library of Mexico has released what is believed to be the only known surviving audio recording of Frida Kahlo.
Mickalene Thomas will open a major installation, Better Nights, at Miami's Bass Museum in December 2019.
A new report looks at the representation of women artists in the U.K. visual arts sector and shows that while representation in public institutions has increased, commercial galleries still lag behind.
The Atlantic reflects on the "grueling fight for suffrage" in a series about women and political power.
To market season three of the The Handmaid's Tale, Hulu staged a one-day public art show featuring 140 mirrored statues of female figures in New York City.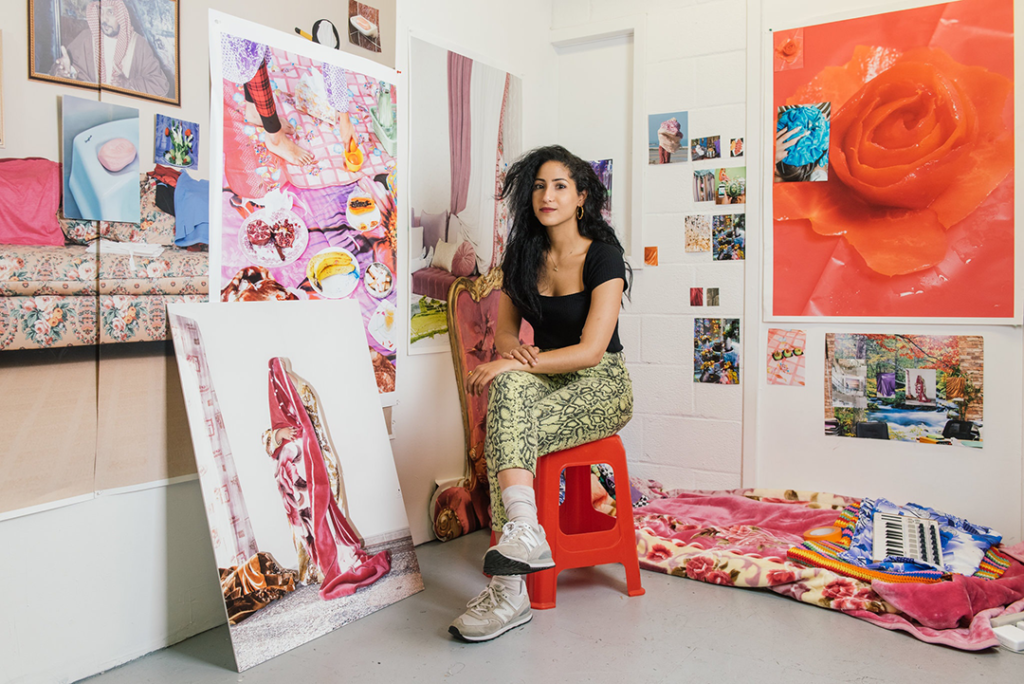 The New York Times profiles Farah Al Qasimi, whose colorful works examine gender roles and the place of women in her home country, the United Arab Emirates.
At the 2019 Tony Awards, Hadestown made history as the first production written and directed by women to win best musical.
Art Basel has removed part of Andrea Bowers's Open Secret installation, which looks at recent sexual harassment claims at the fair, after a survivor says she did not give permission for her images to be included in the piece.
The Atlantic reviews Lee Krasner's Barbican Centre exhibition, calling it a "spectacular retrospective that exposes the fullness of her career for the first time."
Shows We Want to See
Paula Rego: Obedience and Defiance—"a monumental show of sex, anger, and pain"—opens on June 15 at London's MK Gallery. It is the first major retrospective of the artist's work in over 20 years and spans her entire career. The exhibition includes previously unseen works on loan from the artist's family and close friends, which reflect Rego's perspective as a woman immersed in urgent social issues, specifically women's rights and abortion. Rego has released a limited-edition print in association with MK Gallery, Untitled Abortion (2000), which she hopes will draw attention to the dangers of making abortion illegal.

Nancy Spero: Paper Mirror is on view at MoMA PS1 through June 23. The show traces the full arc of the artist's "radical body of work that confronted oppression and inequality while challenging the aesthetic orthodoxies of contemporary art." It is the first major museum exhibition of her work in the U.S. since the artist's death in 2009.