March 1, 2019
3/1/19
Happy Women's History Month! NMWA's annual #5WomenArtists campaign kicks off today, challenging individuals and cultural institutions to take action toward achieving gender equity in the art world.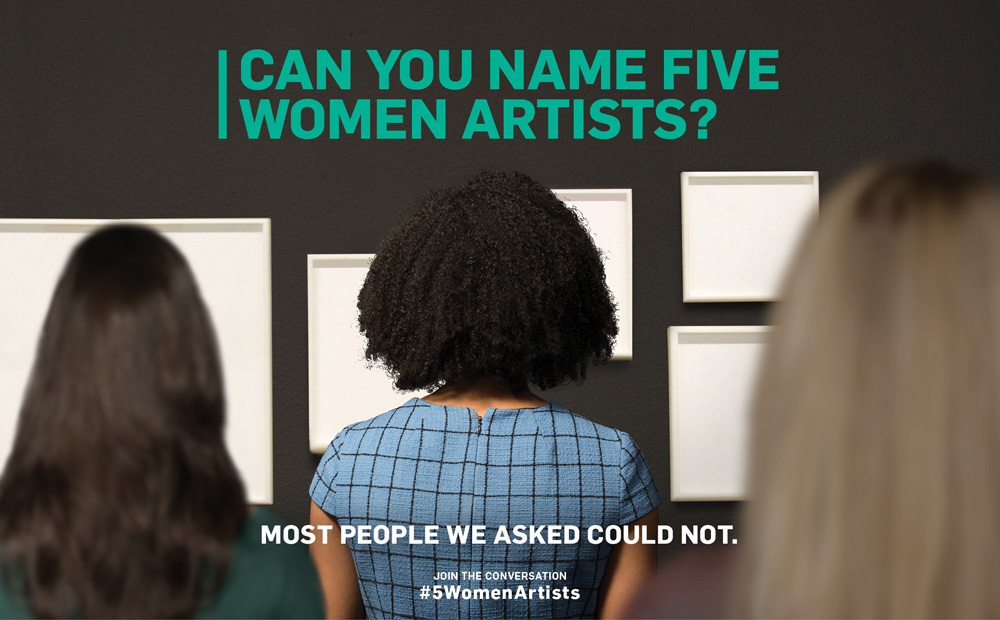 Now in its fourth year, the campaign has engaged 11,000 people and 1,000 organizations in highlighting the fact that women artists remain underrepresented—and their work undervalued—in the art world. Learn and share some shocking facts and figures, and join us all month long: you can publicly pledge to support women artists, and share stories about your favorite women artists by using #5WomenArtists and tagging @WomenIntheArts.
Front-Page Femmes
United Airlines launches HerArtHere, a new contest for female artists to design the exterior of a Boeing 757 airplane. Two winners will be selected and mentored by artist Shantell Martin.
Apollo magazine looks at why "the disadvantages of being a woman artist haven't yet disappeared."
Artsy explores the role of jewelry in women's portraiture, calling it a "complex signifier" of wealth, refinement, authority, and politics.
At this year's Park Avenue Armory Art Fair, "uncompromising female artists dominate in the top booths," including Judith Linhares, Annabeth Rosen, and Alice Neel.
Christie's profiles 82-year-old artist Arpita Singh, "the next really big thing for Indian art."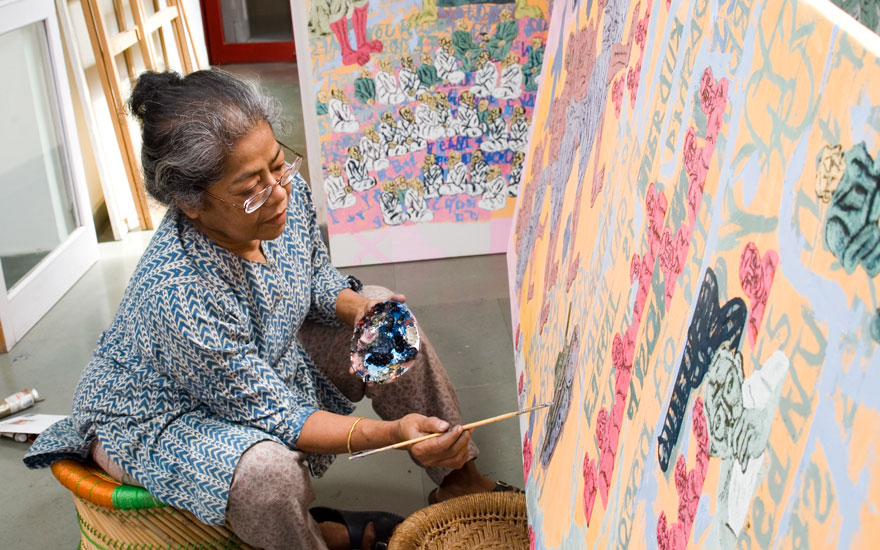 The Art Newspaper podcast talks to Alyce Mahon, curator of the Tate Modern's new Dorothea Tanning exhibition.
Turkish artist and journalist Zehra Doğa is released from prison after serving 25 months for posting a picture of an anti-war painting to social media.
Jordan Casteel speaks to Art21 about how her paintings are changing the narrative about black men.
Hyperallergic reviews Flying High: Women Artists of Art Brut, now on view in Vienna, Austria, comprising more than 300 works from 93 self-taught women artists.
Essence profiles architectural designer Tiffany Brown, who has helped over 400 black women become licensed architects, and is looking to support 400 more.
The New York City Ballet announced new leadership, including former ballerina Wendy Whelan as associate artistic director, after an institutional reckoning last year with sex-based misconduct.
Shows We Want to See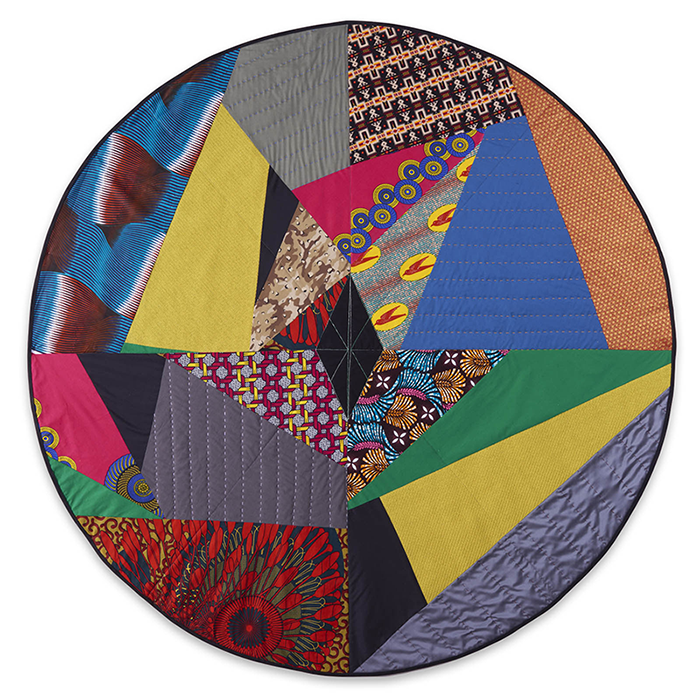 The multimedia works of Oakland-based artist Adia Millett are on view at the California African American Museum in Adia Millett: Breaking Patterns. Millet explores themes of identity, personal memory, and collective history—specifically that of African American women—in collage, assemblage, photography, textiles, and painting. Millett's process of repurposing materials adds "layers of meaning to her work's distorted spaces and skewed perspectives." On view through August 25, 2019.
At the Plains Art Museum in North Dakota, Waasamoo-Beshizi (Power-Lines) features the work of 25 contemporary Native American women artists, recognizing them as "central contributors, shapers, and culture bearers within Native communities…and the narrative of contemporary art." The exhibition's title alludes to the shapes of power lines and transmission towers, which resemble dresses. Many of the participating artists "engage with weaving, clothing, and textile traditions while reflecting on culture and identity," a process that embodies celebration, honor, and remembrance. On view through July 31, 2019.