May 29, 2020
5/29/20
The New York Times profiles Sandra Benites, the first Indigenous curator to be hired by a museum in Brazil. Her exhibition Indigenous Stories is scheduled to open at the Museum of Art of São Paulo Assis Chateaubriand in 2021.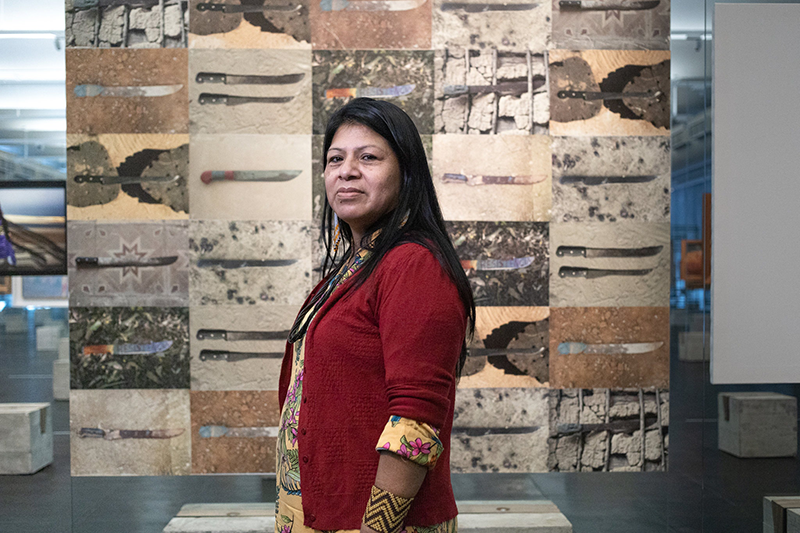 The article discusses Benites's career and mission, as well a long history of anti-Indigenous violence in Brazil. Through re-examining the voices of Indigenous artists, particularly women, Benites hopes Indigenous Stories will spark discussion, action, and change.
Front-Page Femmes:
Frieze features an op-ed by Kara Walker about lockdown, trauma, and racial justice.
Hyperallergic celebrates Carmen Herrera, whose 105th birthday is on May 30.
Artist and writer Etel Adnan has won the 2020 Griffin Poetry Prize.
Art in America reviews two recently published volumes on Frida Kahlo that highlight the importance of her wardrobe and her time in America to her work.
Artnet's podcast, The Art Angle, examines the rise and fall of Anne Geddes's empire of baby photography.
Virtual Design Festival profiles Simone de Gale Architects, whose founder won Architect of the Year at the 2017 Women in Construction Awards.
Hyperallergic interviews painter Judy Pfaff on her childhood in postwar London, her creation process, and everything in between.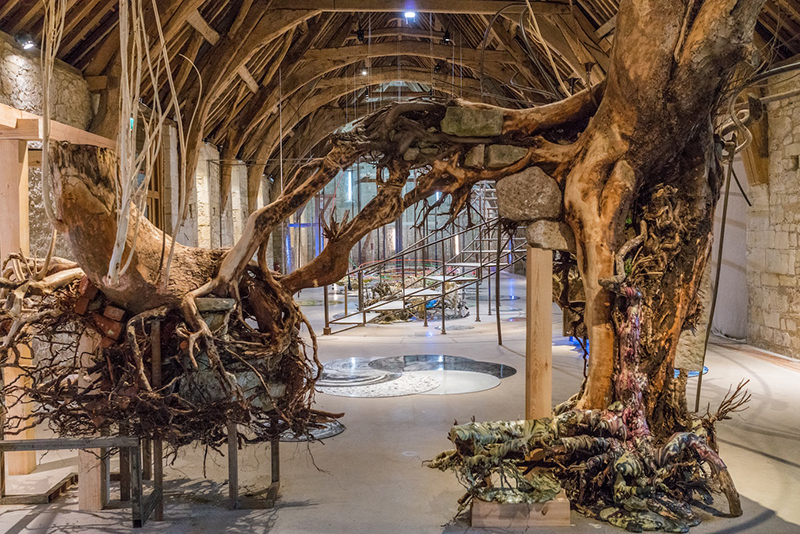 LA Weekly features the #CreateArtForEarth campaign, launched by Judy Chicago, Jane Fonda, Swoon, NMWA, Serpentine Galleries, and Greenpeace.
Iconic Women of Country, a new PBS program airing on June 1, will pay tribute to 14 women musicians who have shaped country music.
See Black Women, a two-part discussion about the inclusion of black women artists in the Census and society, aired this week as part of the Come to Your Census campaign.
Art in America features Bernice Olmedo, who transforms orthotics, board games, and other secondhand objects into sculpture.
The Art Newspaper profiles Ginny Williams's collection of pioneering women modernist artists, including Louise Bourgeois, Lee Krasner, and Joan Mitchell; Sotheby's will sell more than 450 works from the collection next month.
Art in America examines the principle of ecofeminism through the work of Mierle Laderman Ukeles, Agnes Denes, Helen and Newton Harrison, Aviva Rahmani, and Betsy Damon.
Molly Donovan, curator at the National Gallery of Art, will direct a virtual Q&A session with sculptor Ursula von Rydingsvard and Daniel Traub, director of the film Ursula von Rydingsvard: Into Her Own, today at 5 p.m. Eastern time. The film also premieres online today.
Shows We Want to See—Online Edition
+Archive: Dorothy Mead, a free iPhone app launched by Ana-Maria Herman and London South Bank University, seeks to increase the visibility and accessibility of women artists—starting with the British painter Dorothy Mead. The Globe and Mail features the app, which includes "a biography, a critical text about Mead's work and reproductions of 18 of her paintings."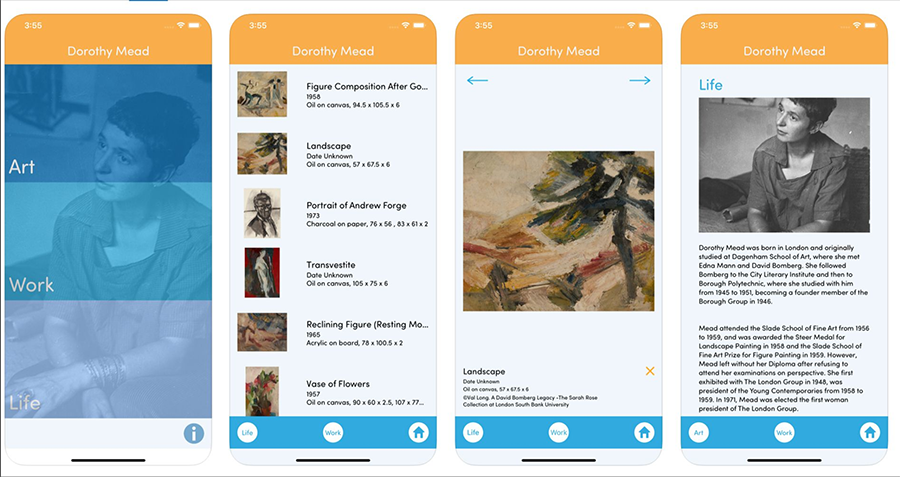 The de Young Museum has published Ruth Asawa, A Working Life on Google Arts & Culture. The exhibition provides an overview of Asawa's life, art, and commitment to public service on behalf of artists and arts education. My Modern Met recently profiled Asawa.