November 15, 2019
11/15/19
The Spanish advocacy group Mujeres en las Artes Visuales will release a digital-analysis service in 2020 that will evaluate the gender breakdown of museum collections and offer recommendations for improvement. The service will track the amount of money museums spend on artworks by female artists compared to male artists, how much space is dedicated to these pieces in the galleries, and how often they are on view.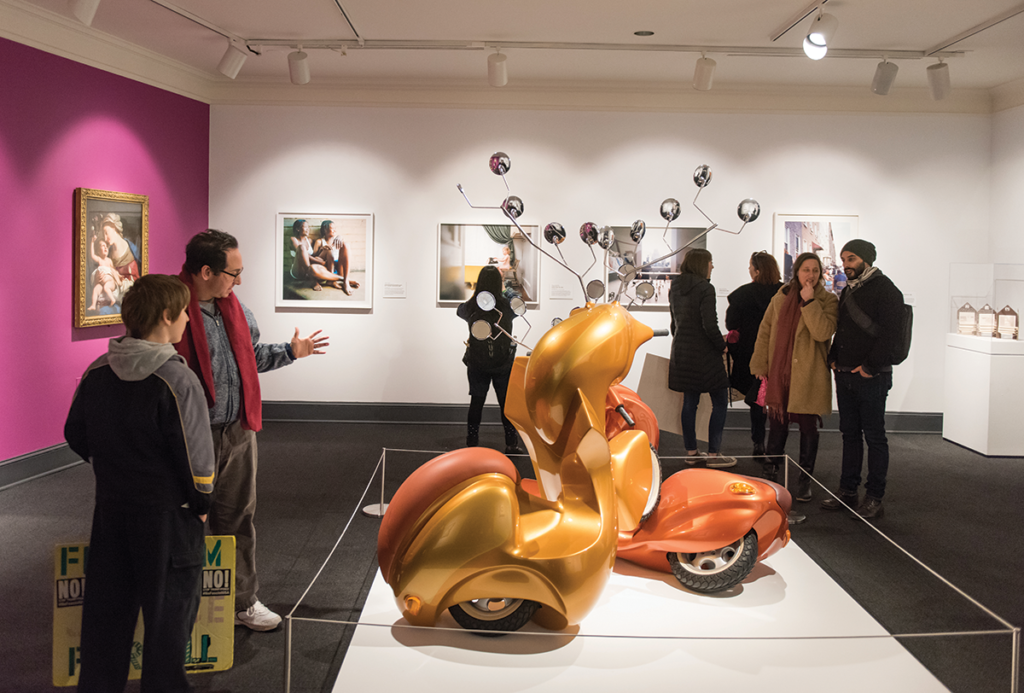 In an interview with El Pais, Mujeres en las Artes Visuales president María José Magaña said the group's goal is not "to carry out audits that denounce [a museum's] methods as erroneous, but to learn together to improve."
Front-Page Femmes
The Getty Center has launched a new podcast, hosted by curator Helen Molesworth, called "Recording Artists: Radical Woman." Each of the six episodes focus on 20th-century artists: Alice Neel, Lee Krasner, Betye Saar, Helen Frankenthaler, Yoko Ono, and Eva Hesse.
Slate published an author-editor conversation between Jenny Slate and Jean Garnett about the genesis of Slate's new essay collection Little Weirds.
Artsy interviews Judy Chicago and discusses some of her bodies of work that have been overshadowed by The Dinner Party.
The Guardian reviews Diane Watt's new book, Women, Writing and Religion in England and Beyond, 650–1100, which presents evidence of women's writing centuries earlier than scholars previously understood.
Land art sculptor Gillian Jagger has died at age 88. "Her work is attuned to and profoundly sensitive of the natural world as it is," wrote the David Lewis Gallery.
Betye Saar won the $110,000 Wolfgang Hahn Prize from the Museum Ludwig in Cologne, Germany.
The Wall Street Journal reviewed NMWA's current exhibition Women Artists of the Dutch Golden Age, calling the show "thoughtfully selected, informative and sometimes surprising."
Maya Lin's planned June 2020 installation, Ghost Forest, in Madison Square Park, will replant cedar trees from a forest destroyed by Hurricane Sandy as a response to climate change.
The LA Philharmonic debuted Mexican composer Gabriela Ortiz's new work Yanga.
The Guerrilla Girls have launched a new ad campaign targeted at the Museum of Modern Art; the group urges the museum to cut alleged ties to Jeffrey Epstein.
Zadie Smith reviews painter Celia Paul's memoir Self-Portrait.
The New Yorker presents Amy Bench's animated short A Line Birds Cannot See, the story of a woman's perilous journey to the U.S. from Guatemala. "I wanted to tell an immigration story from a female perspective," Bench said.
Exhibitions We Want to See
Anila Quayyum Agha: Between Light and Shadow is on view at the Toledo Museum of Art. Agha creates intricate patterns using light and shadow. "This exhibition will offer… visitors an immersive, sensory experience," curator Diane Wright said. "[Visitors'] movements will modify the projected light and patterned shadows, creating a unique interaction with each visit."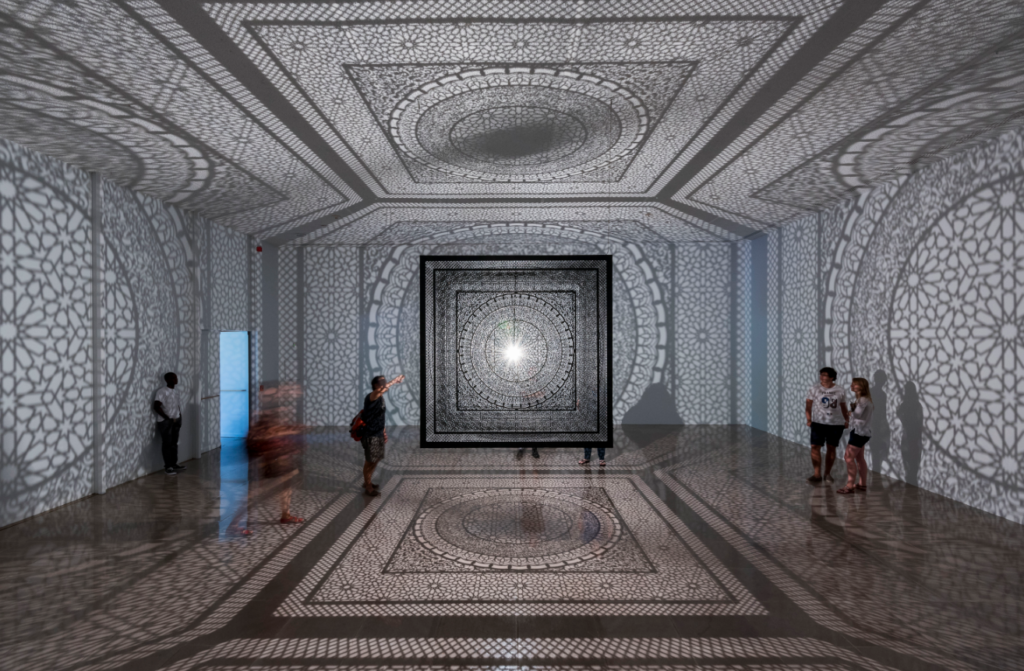 Berthe Morisot: Impressionist Original is open at the Museum of Fine Arts Houston. The Houston Chronicle writes, "what's great about Morisot is her expression of everything Impressionism is about: the fleeting nature of time, light and life."