April 1, 2022
4/1/22
Anonymous Was a Woman (AWA) announces a new grant program that will distribute $250,000 for environmental projects led by women-identifying artists.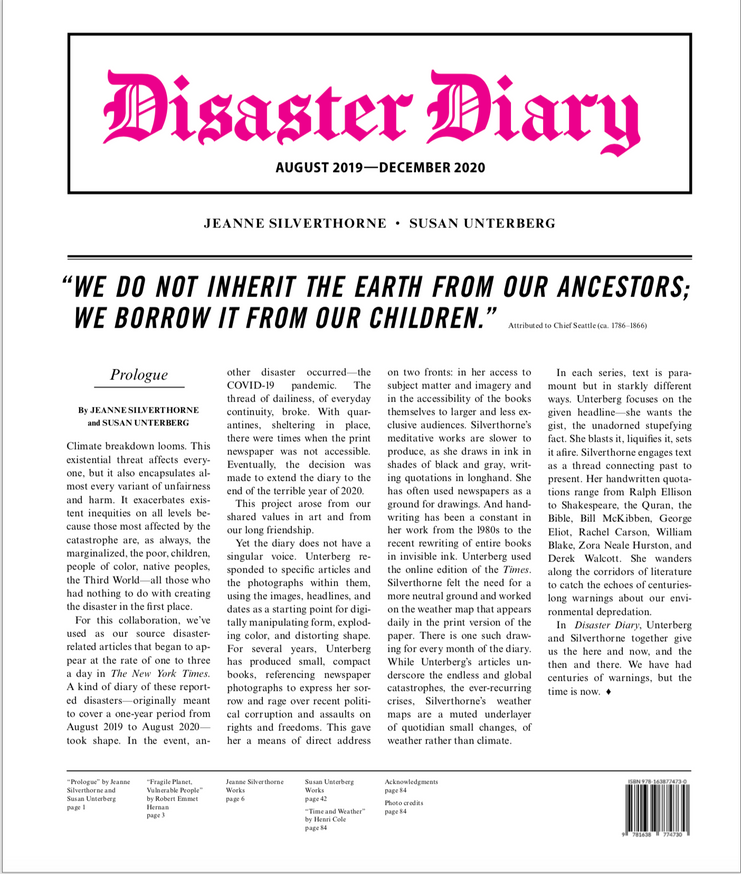 The AWA Environmental Art Grants grew out of AWA founder Susan Unterberg's work with Jeanne Silverthorne, a past AWA grant recipient, on the artist book Disaster Diary, about climate change. The call for proposals seeks projects that "inspire thought, action, and ethical engagement.…[and] aim to engage an environmental issue at some scale." Applications are open April 12–June 14.
Front-Page Femmes:
Mira Calix, electronic musician and sound artist, has died at age 51.
Hungarian artist Andrea Éva Győri, known for her works exploring themes of sexuality and strength, has died at age 37.
Artist and poet Cecilia Vicuña has been selected for Tate Modern's annual Turbine Hall Commission.
Artist Camille Turner has won the Artist Prize at the Toronto Biennial of Art, where her video installation reflects on Canada's underknown historical involvement with the trans-Atlantic slave trade.
A monumental mural by Nina Chanel Abney kicks off a new, $5 million public art initiative that will bring major commissions by world-class contemporary artists to downtown Miami.
Wangechi Mutu's sculptures will launch the Storm King Art Center's 2022 season in May, including new commissioned works.
Artnet interviews U.K. Venice Biennale pavilion artist Sonia Boyce, who is the first Black woman artist to represent the country, and Yuki Kihara, who will represent Sāmoa as the first artist to identify as fa'afafine, the country's recognized third gender.
The New Yorker publishes the hidden-face portraits of Zapotec photographer Luvia Lazo, who uses the series to process grief.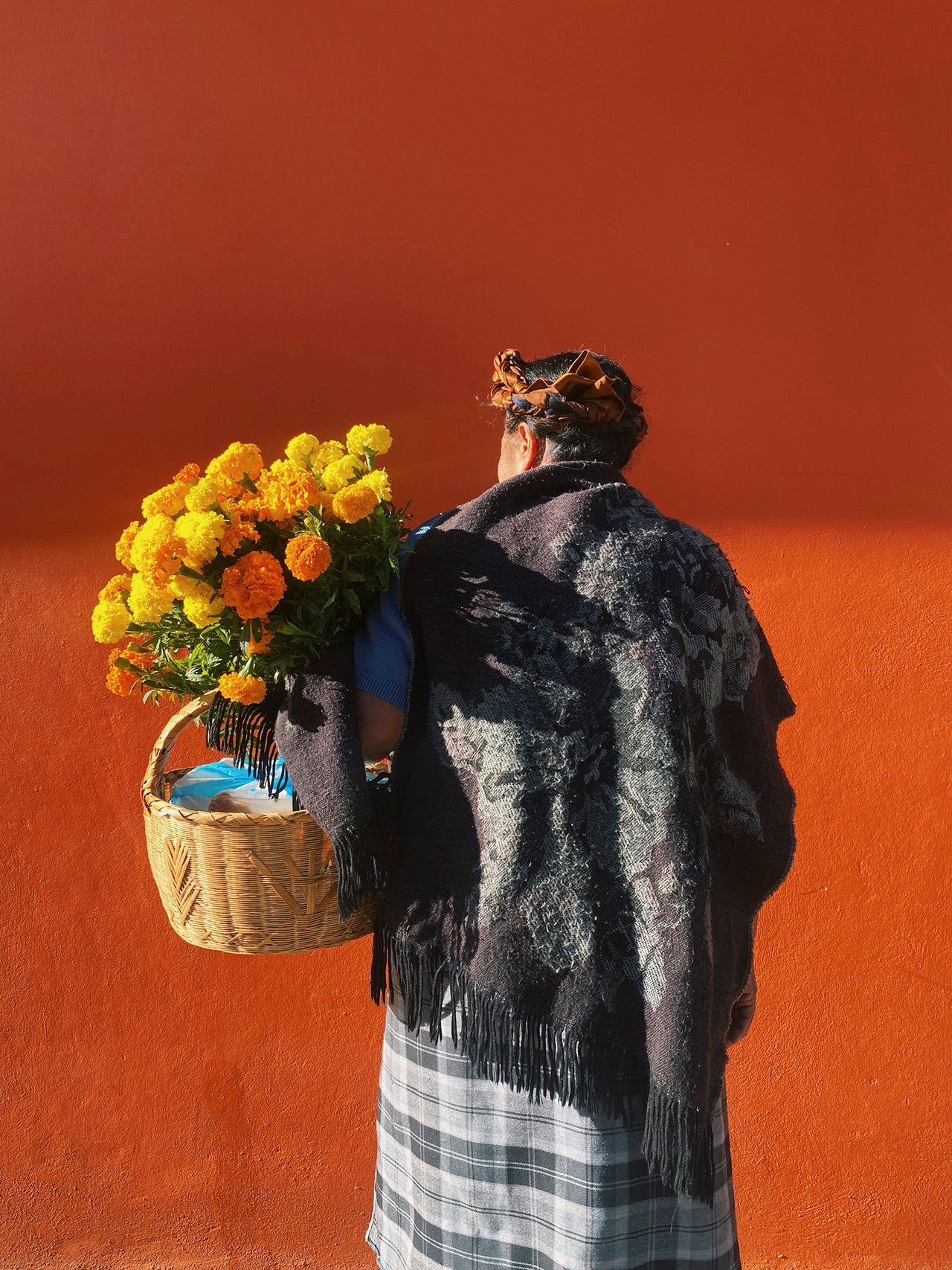 The Guardian publishes Maggie Shannon's series of photographs documenting women giving birth during the pandemic.
Hyperallergic profiles chef Silvana Salcido Esparza, whose Phoenix café is a hub for food, art, and activism.
Afghan artist Shamayel Shalizi features on the Art Angle podcast in a conversation about artists in exile.
A new study from the University of Southern California's Annenberg Inclusion Initiative reveals that women are underrepresented in the music industry, particularly in the fields of songwriting, producing, and engineering.
Artnet rounds up 10 essential new books on women artists, including Artemisia Gentileschi and Niki de Saint Phalle.
Shows We Want to See:
At the Bowdoin College Museum of Art in Brunswick, Maine, Marcia Resnick: As It Is or Could Be presents the first-ever institutional survey of the renegade photographer. The 83 pieces on view range from conceptual works to photographs of prominent artists and celebrities, including Jean-Michel Basquiat, Kathy Acker, Allen Ginsberg, and John Belushi. ARTnews recently profiled the artist and the show. On view through June 5, 2022.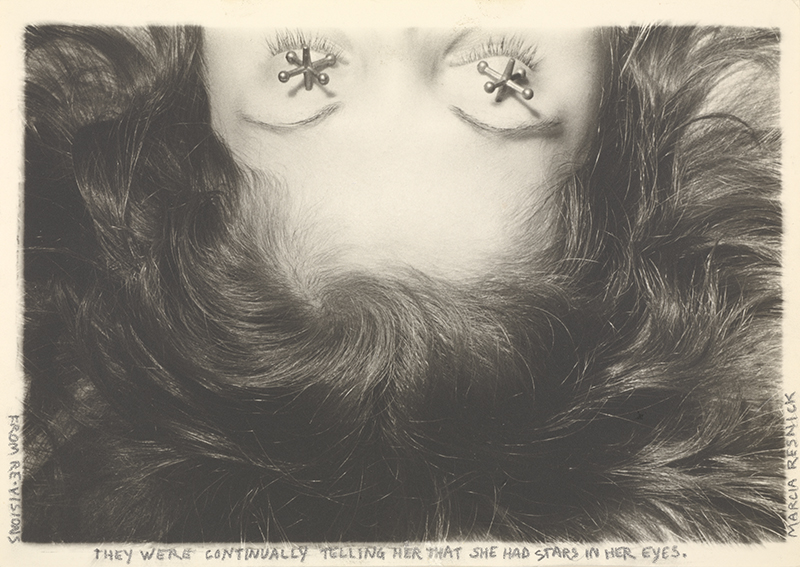 At the Crystal Bridges Museum of American Art in Bentonville, Arkansas, The Dirty South: Contemporary Art, Material Culture, and the Sonic Impulse spotlights the southern landscape through its musical heritage, spiritual complexity, and regional swagger. The exhibition features sculpture, paintings, works on paper, assemblage, textiles, and music as well as ephemera from music culture. Featured visual artists include Beverly Buchanan, Alma Thomas, Kara Walker, Minnie Evans, and more. On view through July 25, 2022.