April 15, 2022
4/15/22
Painter Amy Sherald has given $1 million to the University of Louisville to establish two grant programs in Breonna Taylor's name. The funds came from the sale of her portrait of Taylor, which first appeared on the cover of Vanity Fair's September 2020 issue.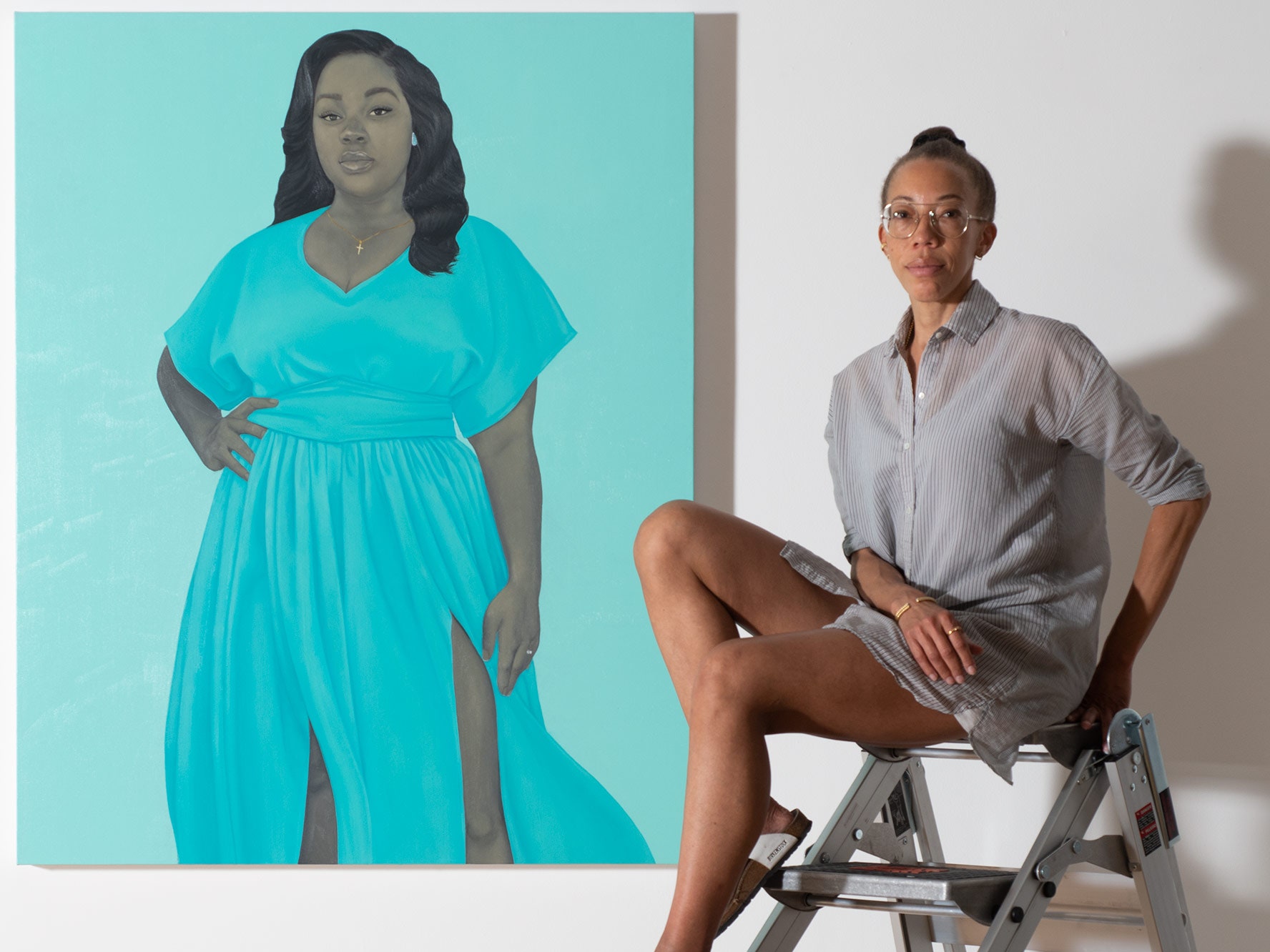 The painting is currently on view at Louisville's Speed Art Museum, which acquired the work jointly with the National Museum of African American History and Culture. Sherald noted that she wanted to establish the programs to "unblock the challenges historically faced by students pursuing the work of social justice and public service."
Front-Page Femmes:
Writer Eleanor Munro, whose 1979 book Originals: American Women Artists highlighted the work and experiences of women artists including Georgia O'Keeffe, Alice Neel, and Faith Ringgold, has died at age 94.
A rare, wall-mounted spider sculpture by Louise Bourgeois will head to auction at Sotheby's Hong Kong on April 27.
Patricia MacLachlan, an award-winning children's book writer best known for Sarah, Plain and Tall (1985), has died at age 84.
Playwright Benedict Lombe has won this year's Blackburn Prize for her memoir-monologue that deals with Black identity and displacement.
The New York Times examines Paola Pivi's new sculpture on New York City's High Line—a recasting of the Statue of Liberty with an an emoji-like mask of a child's face.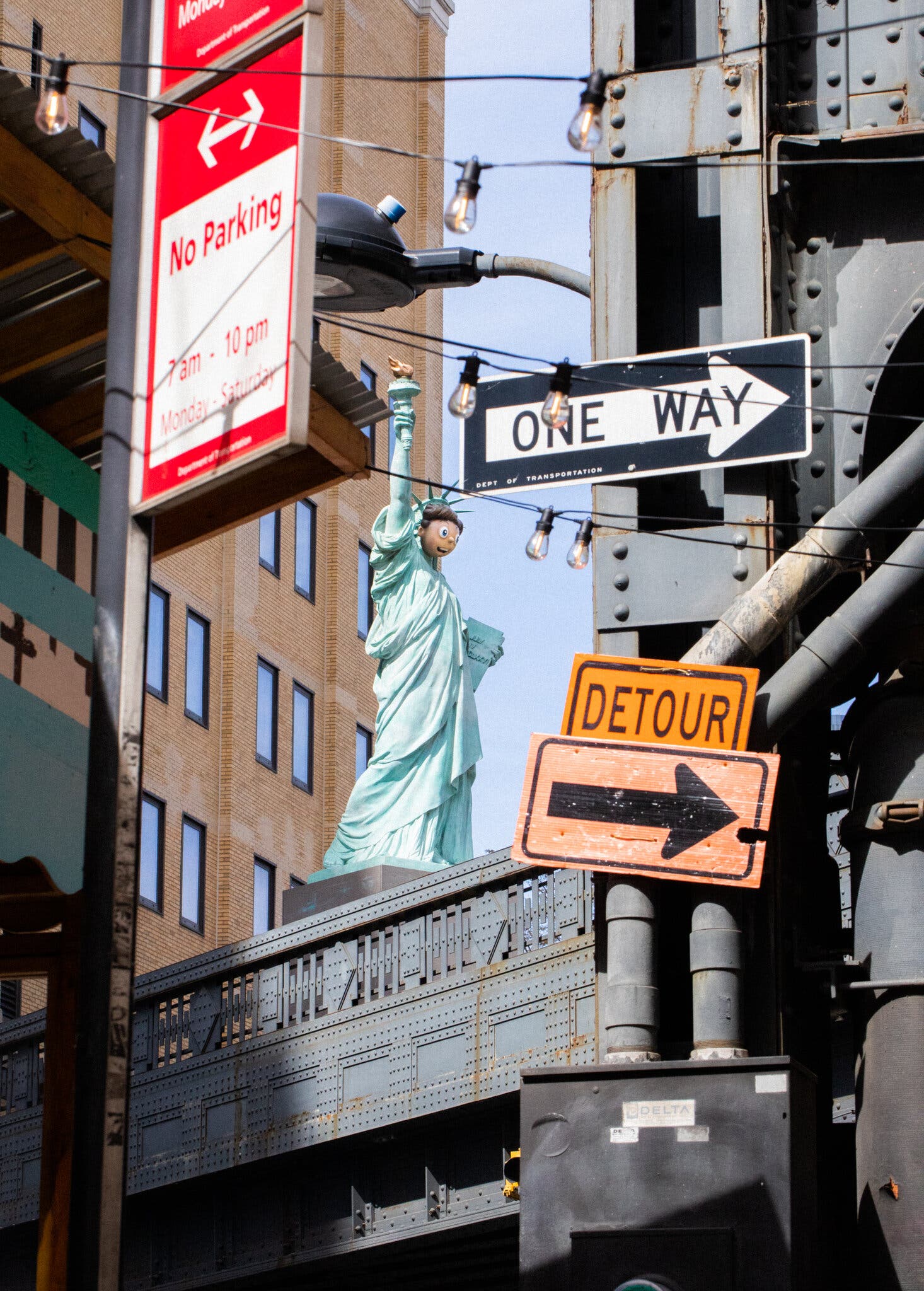 The Turner Prize has announced its 2022 shortlist, which includes three women artists—Heather Phillipson, Ingrid Pollard, Veronica Ryan—and one non-binary artist, Sin Wai Kin.
Photographer Annie Leibovitz, who received NMWA's Lifetime Achievement Award for Excellence in the Arts in 2018, photographed Rihanna for Vogue's latest issue featuring the pregnant star.
The new Cisneros Fontanals Art Foundation-Arts Electronica Awards, which supports Latin American artists working with technology, has named its inaugural recipients: Amor Muñoz, Dora Bartilotti, Thessia Machado, and Ana Elena Tejera.
The New York Times profiles Simone Leigh as she represents the U.S. at the Venice Biennale with works that explore the burden of colonial histories and the promise of Black feminism.
The Guardian reviews girls, girls, girls, an all-woman group exhibition featuring works that "engage with femininity and its subversive characteristics."
Hyperallergic reviews Paula Castillo: Piggyback at the University of New Mexico's Valencia Fine Arts Gallery.
Shows We Want to See:
At the Walter Anderson Museum of Art in Ocean Springs, Mississippi, Hints of Gladness: Block Prints by Martha Kelly presents the artist's latest works that serve as reflections, or imprints, of time spent in nature during the Covid-19 pandemic. Scenes include a forest near her house in Tennessee, the expansive waterscapes of the Northwest, and the shoreline of the Gulf Coast. On view through August 29, 2022.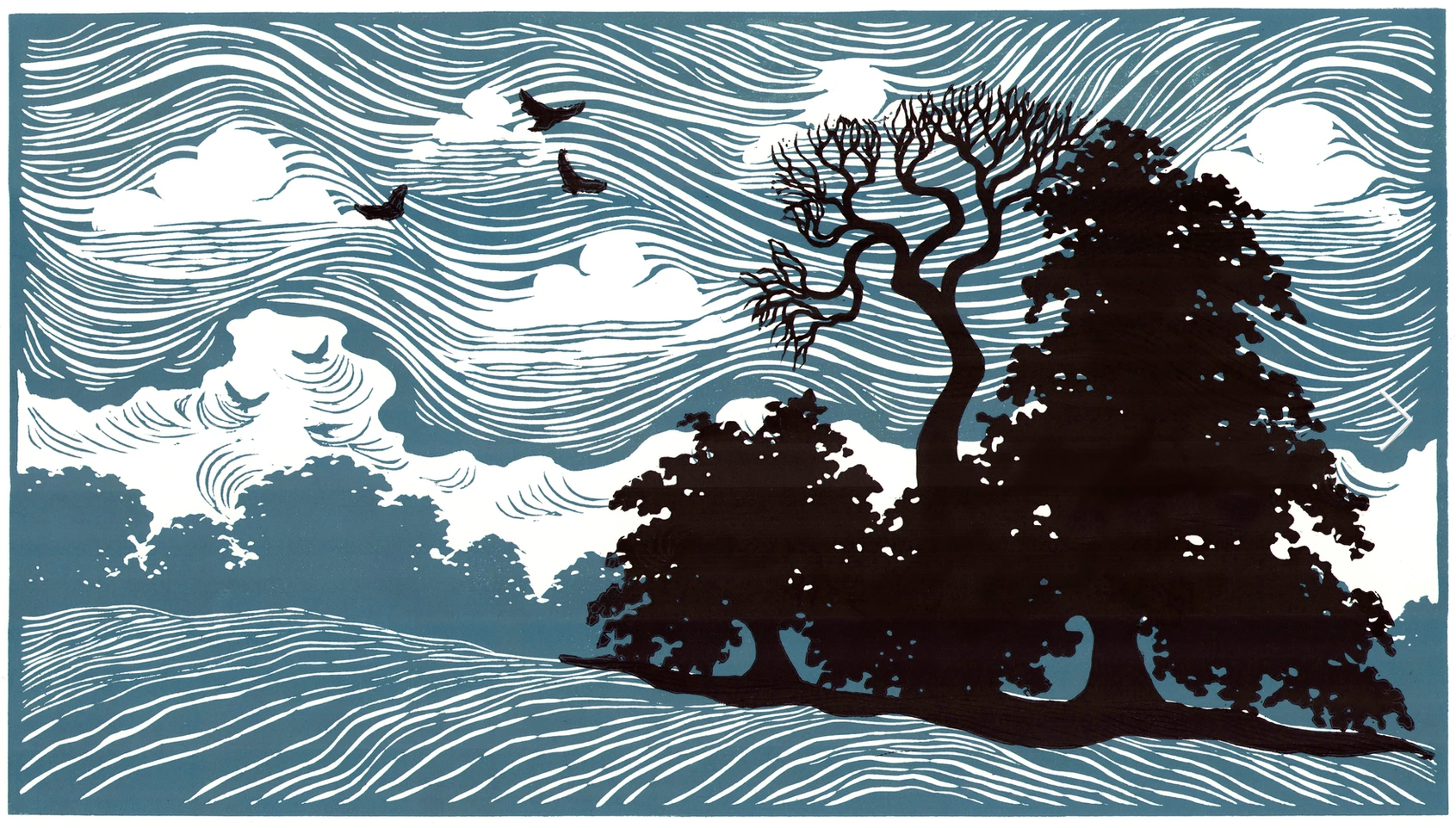 At London's Serpentine Gallery, Dominique Gonzalez-Foerster: Alienarium 5 transforms the gallery into an otherworldly environment. The exhibition presents a "sprawling galactic installation…a mash-up of political, literary, and pop culture sci-fi references with a diorama including everyone from Yayoi Kusama to Diana, Princess of Wales." It is a culmination of the artist's decades-long interest in science fiction, deep space, and alien life. On view through September 4, 2022.