April 22, 2022
4/22/22
As the 59th Venice Biennale kicks off on Saturday, the New York Times declares the festival's new star: women. Chief Curator of New York's High Line Art Cecilia Alemani, also the biennale's 2022 creative director, has chosen 213 artists for the central exhibition, and nine out of 10 are women. ARTnews goes inside the exhibition.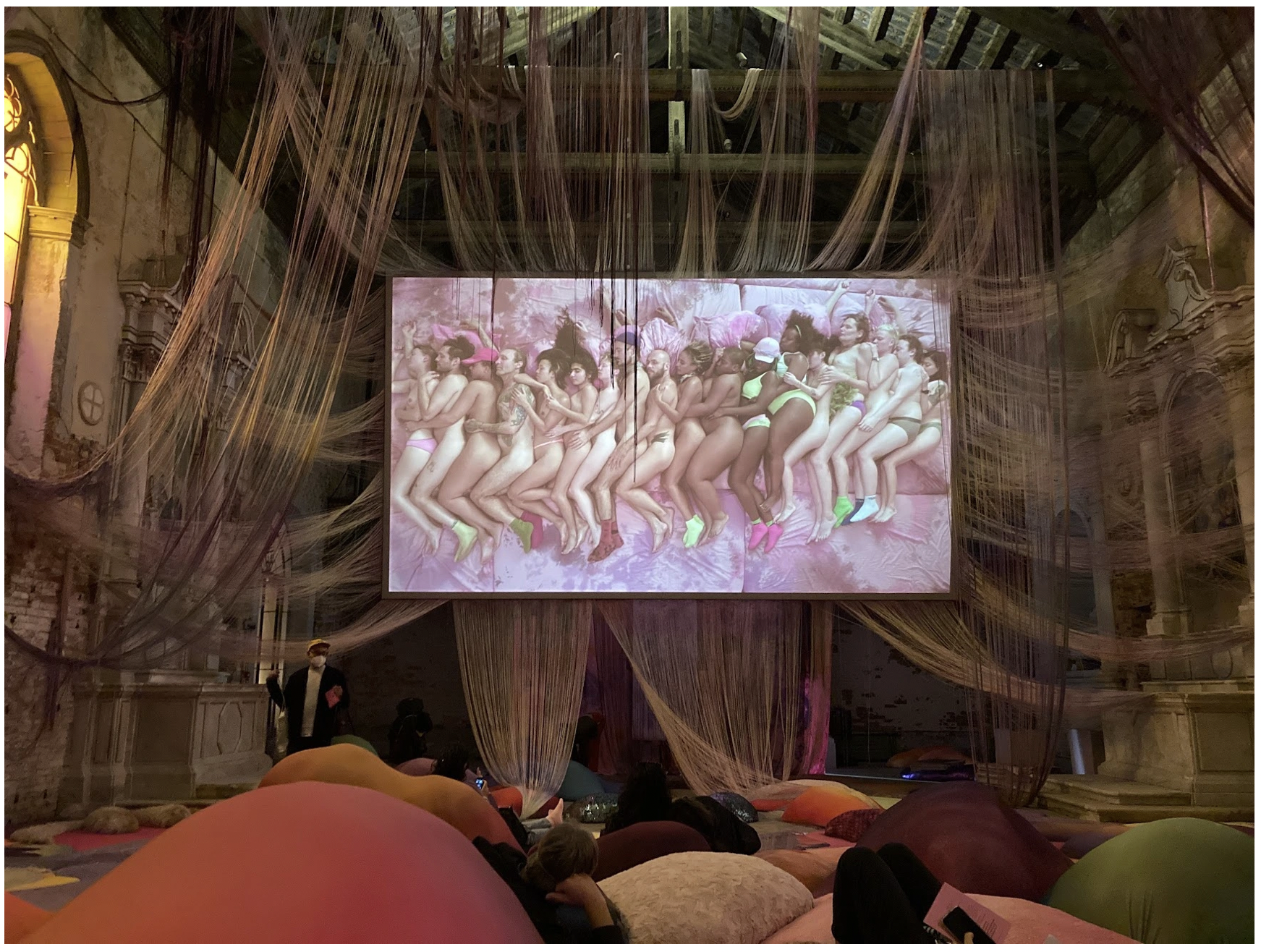 Check out reviews of the work of participating artists including Marlene Dumas, Simone Leigh, Louise Nevelson, melanie bonajo, Precious Okoyomon, Vera Molnár, Maria Eichhorn, and Sonya Boyce.
Front-Page Femmes:
A work by late Ukrainian artist Maria Prymachenko has been added to the Venice Biennale's main exhibition at last minute.
Artnet spotlights the "séance photographers, psychic visionaries, and occultists" featured in the Milk of Dreams exhibition at the Venice Biennale.
Simone Leigh's first-ever survey exhibition, anchored by 11 new works featured in this year's Venice Biennale, will travel from Boston to Washington, D.C., to Los Angeles beginning in March 2023.
The New York Times Style Magazine interviews artists Sheila Hicks, Faith Ringgold, Tschabalala Self, and Jordan Casteel, and writer Louise Erdrich for their "24 Hours in the Creative Life" series.
Photographer Letizia Battaglia, who chronicled years of Sicilian Mafia bloodshed in Palermo, Italy, has died at age 87.
Washingtonian features quilts created in support of Washington, D.C., statehood, part of a campaign organized by the League of Women Voters.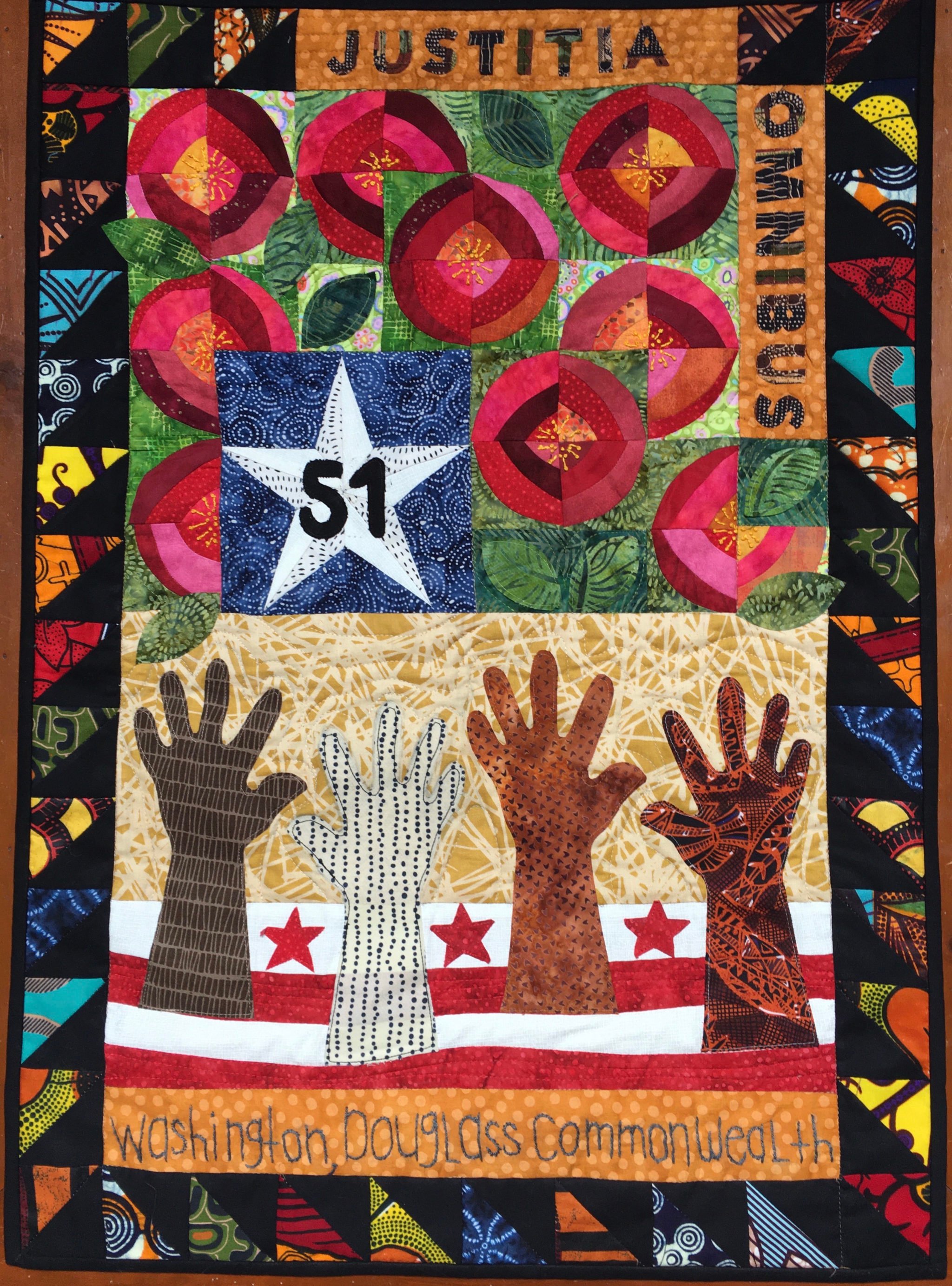 The Tate London, the National Gallery of Victoria, and the Pinault Collection in Paris and Venice have acquired works from the Souls Grown Deep Foundation, including works by Gee's Bend quilters Mary Lee Bendolph, Aolar Mosely, Louella Pettway, and Annie Mae Young.
The New York Times reviews Charlotte (2021), an animated biopic about German Jewish painter Charlotte Salomon.
Joan Jonas's short film Wolf Lights (2004­–5) features on Times Square's billboards each night at 11:57 p.m., through April 30. It's the first of 12 works by women artists that will screen over the next year.
Sculptures by Lynda Benglis and Sophie Ryder and a painting by Dorothy Hood head to auction on April 24 at the New Orleans Auction Galleries.
The Art Newspaper traces the journey of a matzah cover, created by Anni Albers for artist and graphic designer Elaine Lustig Cohen in 1959, to its current home at the Jewish Museum.
Shows We Want to See:
At the Getty Museum in Los Angeles, Imogen Cunningham: A Retrospective acknowledges the photographer's impact on early modernist photography in America and evaluates her as equivalent to her male peers. The exhibition spans six decades and includes nearly 180 photographs—from portraits, to nudes, to florals, to street photographs. Artnet recently reviewed the exhibition. On view through June 12, 2022.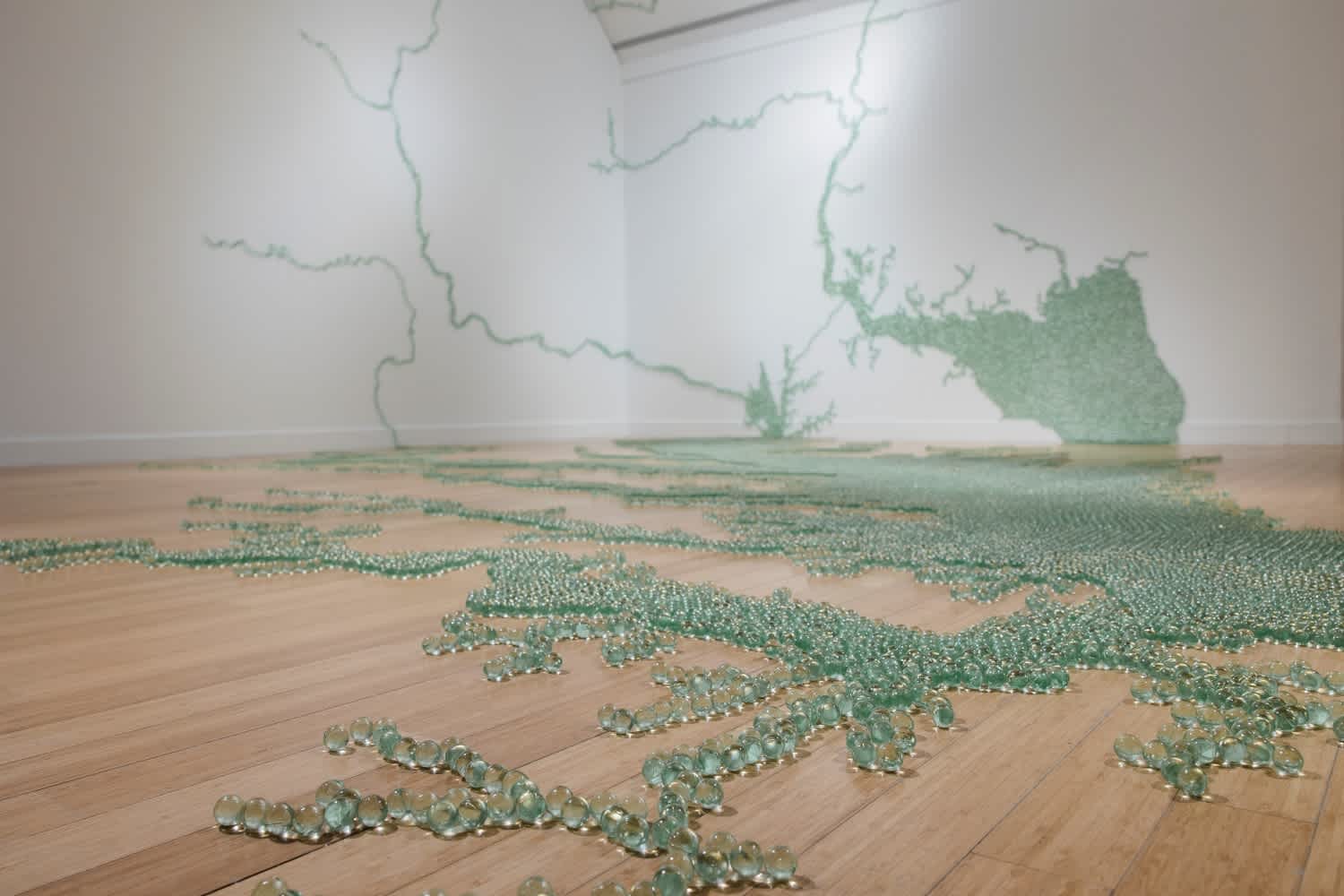 At the Virginia Museum of Contemporary Art, Maya Lin: A Study of Water presents a selection of the artist's sculptural interpretations of water spanning several decades. The exhibition centers on a new, site-responsive piece, Marble Chesapeake & Delaware Bay (2022), a configuration of glass marbles that map these waterways onto the walls and floor of the gallery. In addition, an interactive multimedia installation invites the public to share memories and ecological perspectives of their communities. On view through September 4, 2022.