April 8, 2022
4/8/22
Little-known abstract painter Huong Dodinh has joined Pace Gallery, where she will finally be "[given] the recognition she deserves," said Valentina Volchkova, a Geneva-based vice president at Pace.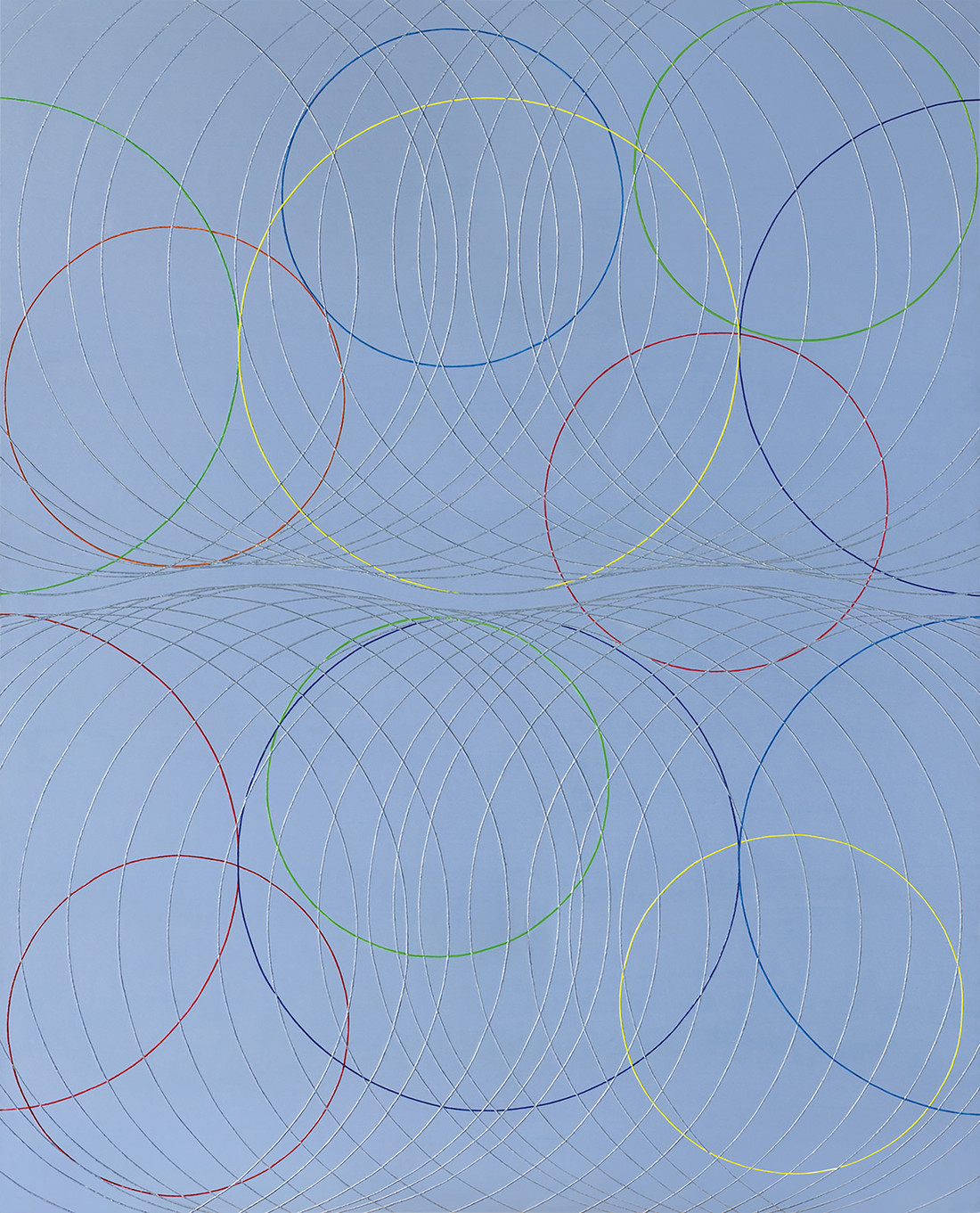 The 77-year-old Paris-based artist will have her first solo museum exhibition later this month, when her works will be the subject of a survey in Venice at the Museo Correr, in tandem with the Venice Biennale. In 1953, the artist fled her native Vietnam with her family amid the First Indochina War. In tribute to the first snowfall that she witnessed as a child, Dodinh paints spare abstractions that are often rendered in muted tones.
Front-Page Femmes:
Doris Derby, a civil rights era photographer, artist, and activist, has died at age 82.
Women writers dominate the 2022 International Booker Prize shortlist, with five out of the six books in contention written by women.
The Los Angeles Times goes behind the scenes of the reopening of the Museum of Contemporary Art San Diego after a five-year building renovation, highlighting the fact that 40% of the works on view are by women.
The Cut interviews Cassi Namoda as she prepares for a summer exhibition in South Africa and, later this year, a multidisciplinary exhibition in Guatemala City.
ARTnews interviews Firelei Báez about her new commission at the Museum of Contemporary Art Chicago—a monumental recreation of her painting Untitled (Drexciya) (2020) in the museum's atrium.
The Guardian publishes a selection of images from Kyoto's annual photography festival, including many works from an exhibition featuring contemporary Japanese women artists.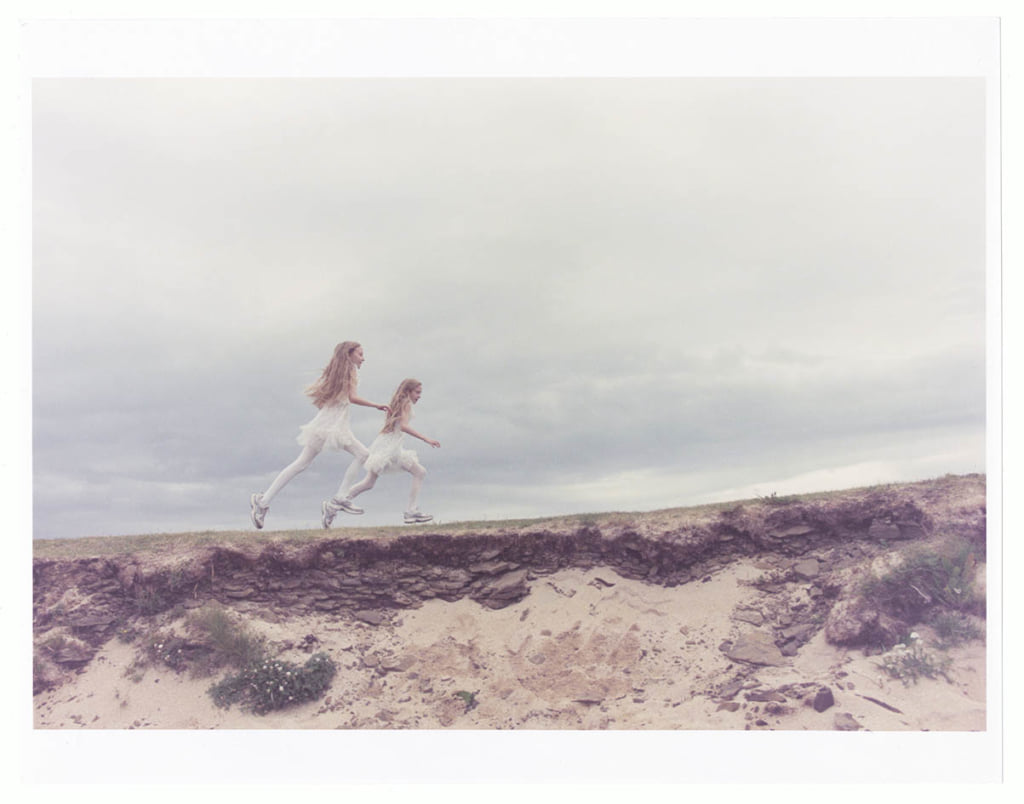 Vulture profiles cultural critic Margo Jefferson on the eve of the publication of her second memoir, Constructing a Nervous System.
For the Brooklyn Rail, Ann C. Collins interviews Jennie C. Jones and Tschabalala Self interviews Faith Ringgold.
The Helen Frankenthaler Foundation has committed $2.5 million in grants to international organizations leading efforts to protect at-risk artists and cultural heritage in Ukraine.
For 60 Minutes, Anderson Cooper interviews Laurie Anderson about her life and work.
The Los Angeles Times interviews Barbara Kruger as her traveling survey opens at the Los Angeles County Museum of Art.
Evelyn C. Hankins has become the first woman head curator at the Hirshhorn Museum and Sculpture Garden.
Shows We Want to See:
At the Phillips Collection in Washington, D.C., Marta Pérez García: Restos-Traces addresses the increase in domestic violence during the COVID-19 pandemic due to stay-at-home orders. The exhibition comprises 19 female torsos constructed with handmade paper and added elements such as wire, nails, metal spikes, hair, teeth, and film negative. They are paired with two works from the Phillips's permanent collection. On view through August 28, 2022.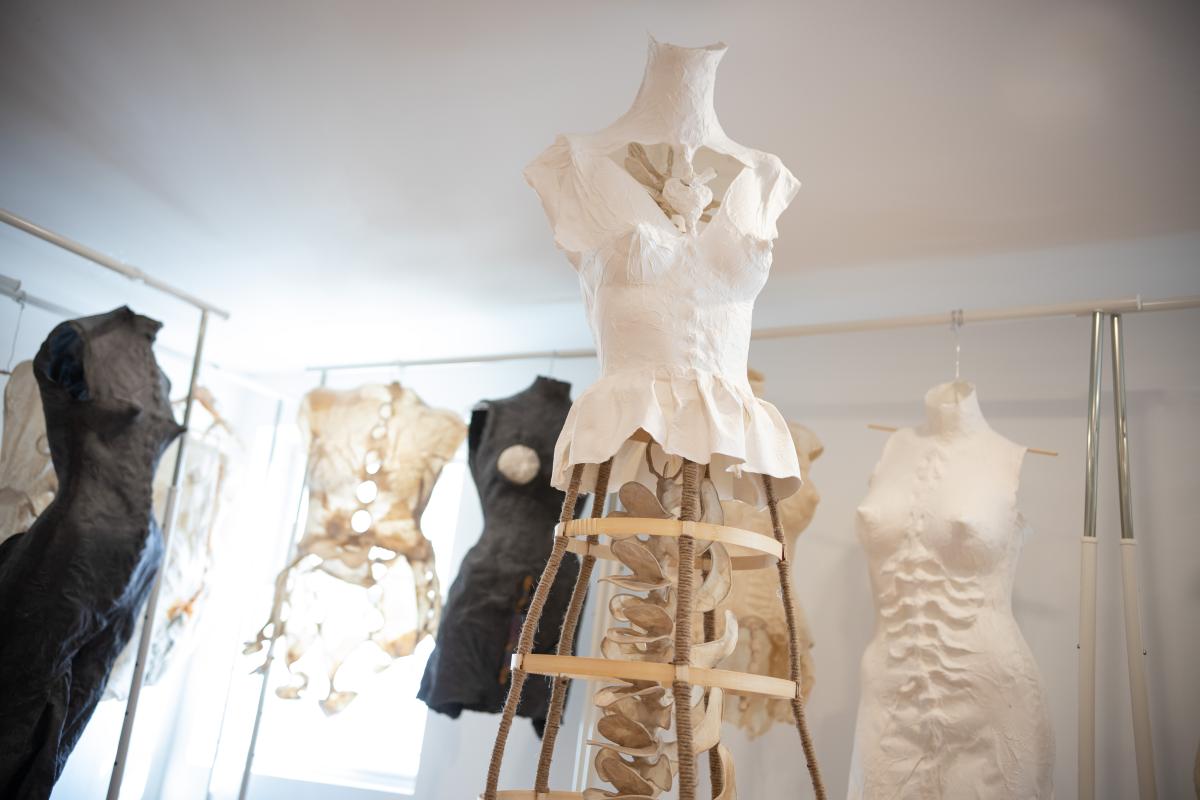 At the Mingei International Museum in San Diego, California, Niki and Mingei presents furniture and furnishings by artist Niki de Saint Phalle. Whether it's a vase sporting colorful acrobatic legs or a wooden chair with gem-studded snakes, this exhibition highlights an important yet under-recognized part of Saint Phalle's career in San Diego. On view through October 2, 2022.