August 19, 2016
8/19/16
Nan Goldin asks, "I'm not responsible for anything like social media, am I? Tell me I'm not."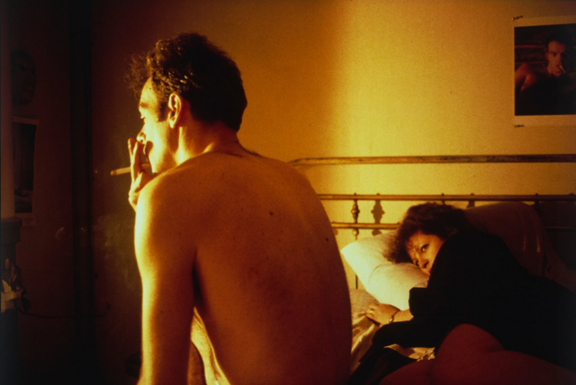 The New York Times draws parallels between Goldin's signature work, The Ballad of Sexual Dependency, and the current culture of image sharing.
Front-Page Femmes
Hyperallergic writes, "We should all be inspired by Alma Thomas's optimism."
Niki de Saint Phalle's sculpture garden in Tuscany contains 22 "massive, globular forms of divine goddesses and strange beasts."
Yayoi Kusama: Infinity Mirrors, organized by the Hirshhorn Museum and Sculpture Garden, will travel to four additional museums in North America. The Art Newspaper and artnet share the excitement.
Colombian sculptor Doris Salcedo tours Bogotá and her studio for the Guardian.
Polixeni Papapetrou uses flowers from a cemetery to explore themes of mourning and remembrance.
The Brooklyn Museum will celebrate the tenth anniversary of its Elizabeth A. Sackler Center for Feminist Art.
The Art Newspaper explores Shirin Neshat's two new video works.
Artsy profiles the Neo Naturists, a "body-painting trio of female flashers" that started an underground art movement in the 1980s.
The Huffington Post shares a list of ten exceptional women photographers.
In LACMA's new video series, Catherine Opie discusses a painting by Thomas Eakins in the museum's collection.
Alexandra Berg's pencil drawings "would fool anyone into thinking they were black and white photographs."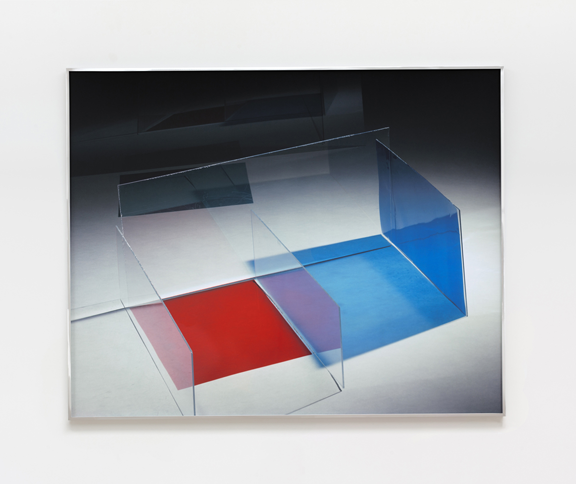 A new solo exhibition presents three recent bodies of work by Barbara Kasten.
Photographer Lisa Minogue creates stylized portraits of Australian women of color by using vibrant face paint.
In her "Reading Women" series, Carrie Schneider photographs and films women artists reading works by their favorite women authors.
artnet shares five interesting facts about Italian artist and activist Tina Modotti (1896–1942) on the anniversary of her birth.
A rare letter by pioneering travel writer Mary Wortley Montagu goes up for sale.
Lisa Hannigan's latest album "sneaks up and envelops listeners in cocoons of sound."
The Guardian discusses revolutionary Australian feminist films of the '90s.
After her directorial debut, Natalie Portman discusses the status of female directors in Hollywood.
Hyperallergic delves into Chantal Akerman's 1975 film, Je tu il elle.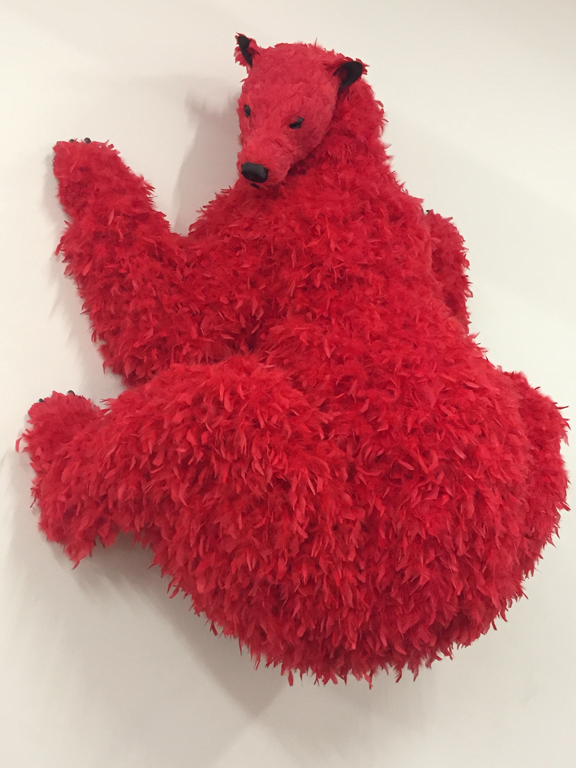 Shows We Want to See
Paola Pivi: Ma'am at Dallas Contemporary features Italian artist Paula Pivi's "multicolored polar bears, an upside down plane, a giant inflatable ladder, and a film of live goldfish on an airplane."
NPR finds "a brave sense of modernity and freedom" in The Art of Romaine Brooks at Smithsonian American Art Museum.
Eau de Cologne at Sprüth Magers gallery presents works by Jenny Holzer, Barbara Kruger, Cindy Sherman, Rosemarie Trockel, and Louise Lawler. The exhibition is "rooted in an appreciation for these women who are rare in the field of contemporary art: strident and singular and commercially successful."