December 3, 2021
12/3/21
The New York Times Style Magazine interviews Jaune Quick-to-See Smith at age 81 as she continues to create "clever and cutting work that juxtaposes symbols of American empire with those of Native culture."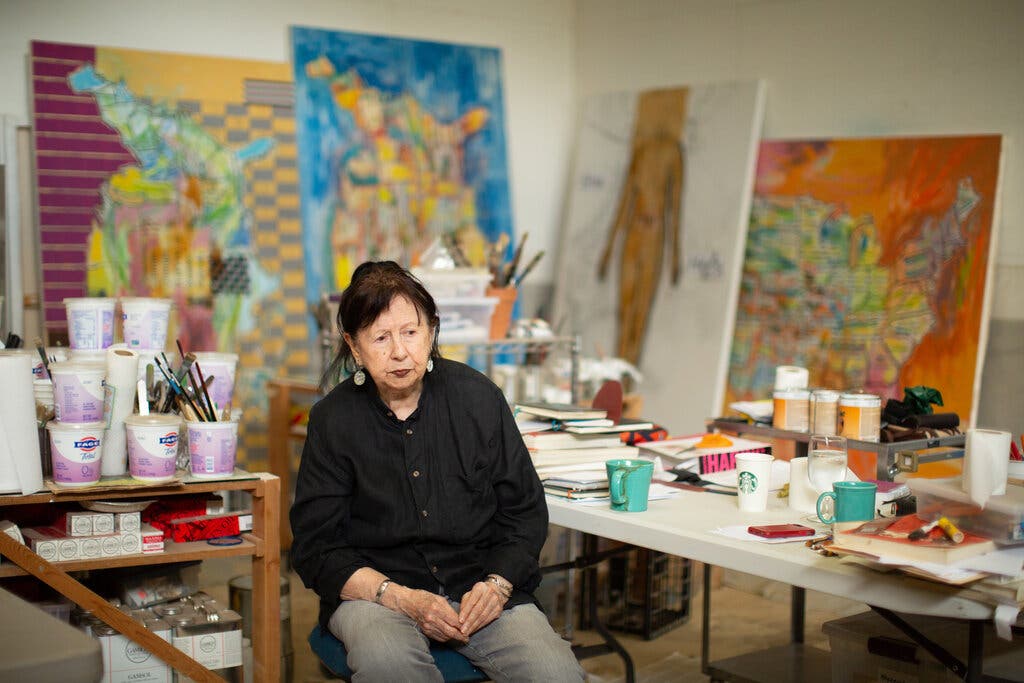 "I think I'm a miracle and I say that whenever I talk to an audience," Smith said. "I tell them: 'I'm a miracle, and any Native person here is a miracle.'" The artist's newest body of work, "Indigenizing the Colonized U.S. Map" (2021), comprising 12 large-scale mixed-media paintings, is currently on view at the Garth Greenan Gallery in New York.
Front-Page Femmes:
Artnet profiles photographer-filmmaker Diane Severin Nguyen, who is forging a new genre of image.
Miami Beach residents have voted to acquire two photographs and a wallpaper by Farah Al Qasami for the city's public art collection.
The Guardian interviews photographer Janette Beckman about her four-decade career documenting underground movements, including London punks, Los Angeles gangs, and illegal girls' fight clubs.
The Middlesbrough Institute of Modern Art in North Yorkshire, England, has won the 2021 Freelands Award, which will enable the institution to present a major solo exhibition of Belgian artist Jacqueline Poncelet's work in 2024.
Hyperallergic reviews Siempre en la Calle, an exhibition of works by Danielle De Jesus and Shellyne Rodriguez that depict working-class communities in Brooklyn and the Bronx.
Throughout December, the Womanica podcast highlights women artists in each daily episode, including Diane Arbus, Ruth Asawa, and Anna Atkins.
ARTnews profiles 74-year-old painter Dindga McCannon at Art Basel Miami, where her figurative works of Black women have taken the spotlight.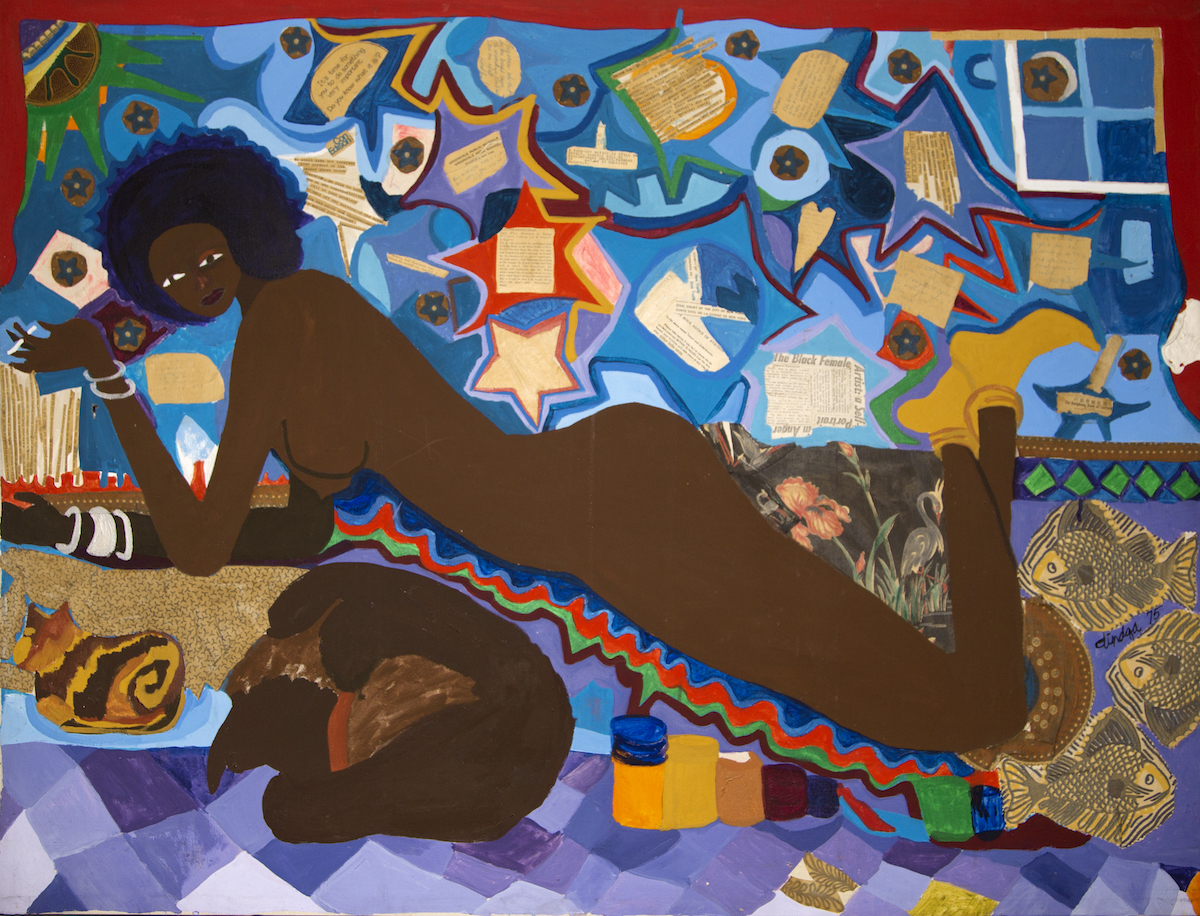 The A Brush With…podcast interviews South African filmmaker Candice Breitz about the cultural experiences that have defined her life and work.
At London's Design Museum, Amy: Beyond the Stage explores singer Amy Winehouse's life and legacy ten years after her death.
Artnet interviews Washington, D.C.-based lawyer Schwanda Rountree about her collecting practice.
Simone Leigh, Ja'Tovia Gary, Jae Jarrell, Tiona Nekkia McClodden, Caroline Kent, and Beatriz González are included among ARTnews's best booths to visit at Art Basel Miami.
Art in America reflects on the career of fiber artist Olga de Amaral on the occasion of her survey at the Cranbrook Art Museum in Bloomfield Hills, Michigan.
Shows We Want to See:
At the Guggenheim in New York City, Etel Adnan: Light's New Measure presents the artist and writer's paintings, tapestries, and accordion booklets of handwritten poetry that reflect her faith in the human spirit and the beauty of the natural world. The New York Times recently reviewed the show. On view through January 10, 2022.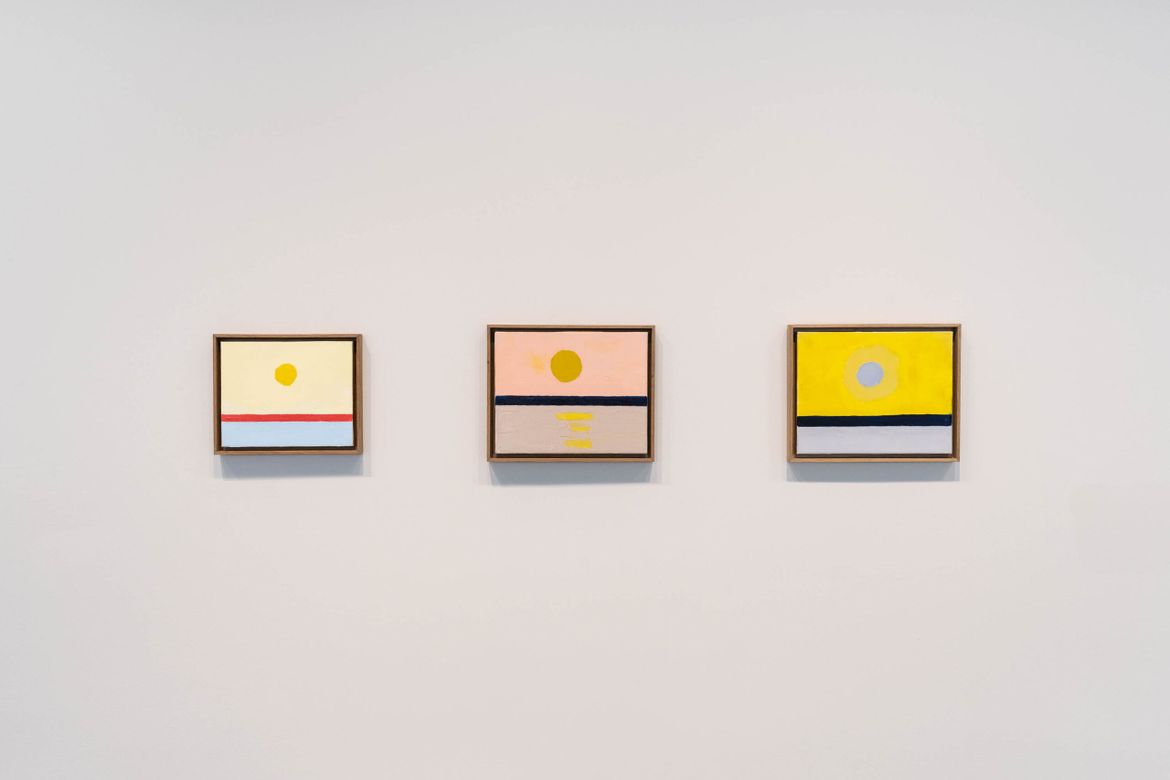 At the Museum of Contemporary Art in Chicago, Andrea Bowers is a career-spanning survey that presents the multidisciplinary art of one of America's foremost political artists. Bowers's subject matter contends with issues like immigration rights, workers' rights, climate justice, women's rights, and more, illustrating the shared pursuit of justice that connects these issues. The New York Times recently reviewed the show. On view through March 27, 2022.