December 10, 2021
12/10/21
For NMWA's #5WomenArtists campaign, U.K.-based artist Micaela Cianci created an original illustration, Procession to the Lake (2021), inspired by Leonora Carrington's painting Crookhey Hall (1986), part of the museum's collection. The bold design is available as a limited-edition print and a wall clock. Additional illustrations by Cianci are available as a throw blanket and prints.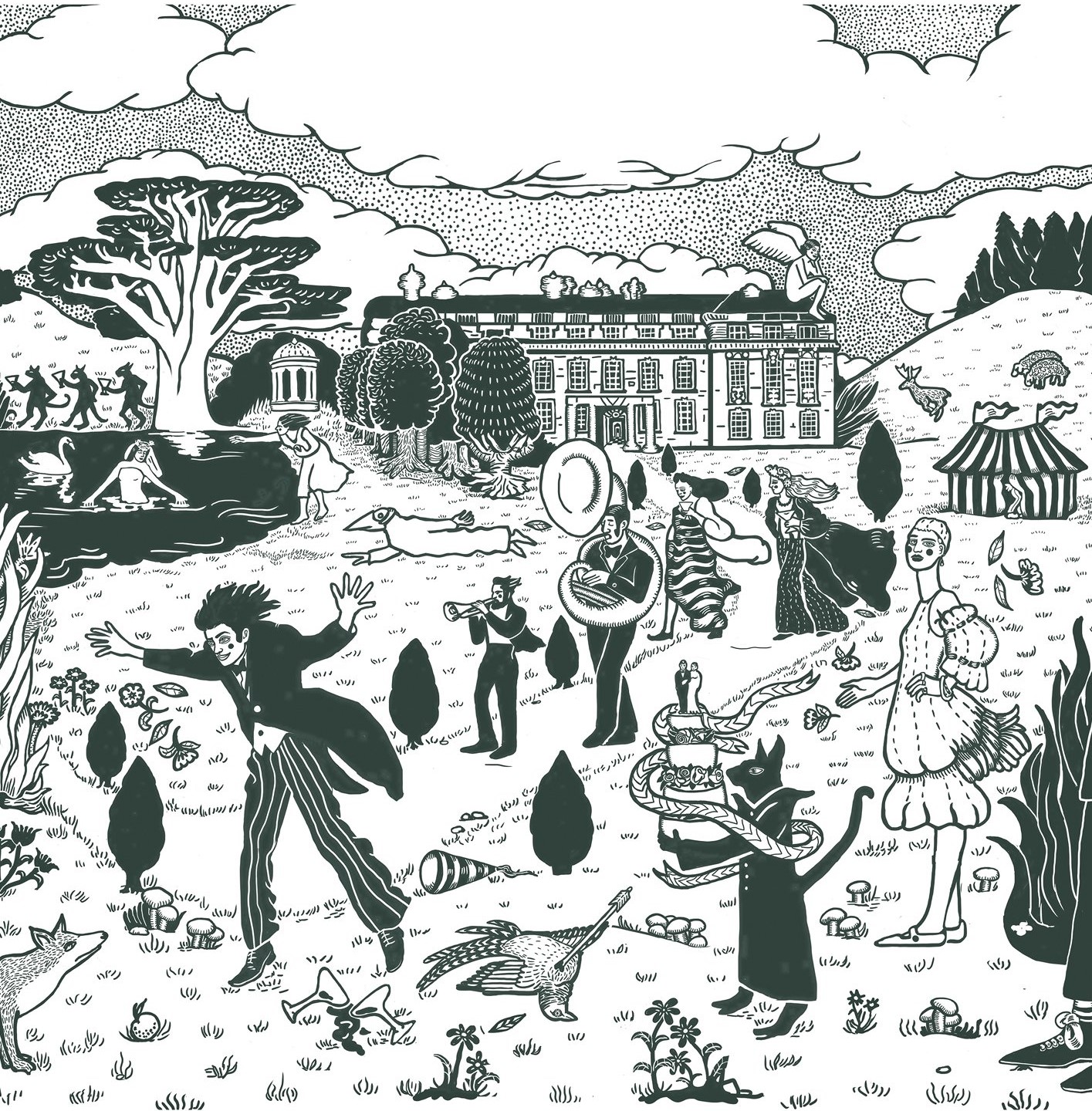 Cianci's designs are part of a line of #5WomenArtists products that will be created exclusively for NMWA by five emerging artists. The first product in the series was a colorful set of psychedelic T-shirts designed by artist Ambar Del Moral. Additional products will be introduced every two months through June 2022.
We spoke with Cianci about Carrington's work, her own practice, and more.
---
1. Tell us a bit about yourself and what led you to become an artist.
My aunt was an artist in New York, and as a little girl I was fascinated by her work and lifestyle. My dream of being an artist started there. I started painting after university, trying to copy my aunt's big figurative oils. But I found it lonely, sitting at my easel all day. Photography got me out and about, and for the next 20 years I captured a cast of characters at weddings, parties, and on the streets. Now those characters appear in my drawings. During last year's lockdown I began drawing with a passion that bordered on obsessive.
2. What is it about Leonora Carrington's work that resonates with you?
I love Carrington's paintings and the glimpse she gives you into another world—full of oddities, creatures, wraiths, and intriguing rituals. Crookhey Hall reminds me of Petworth House, a stately English home set in a similar landscape. It's a place that has a lot of memories for me, so personal experience and a love of Carrington's paintings melded together in this drawing.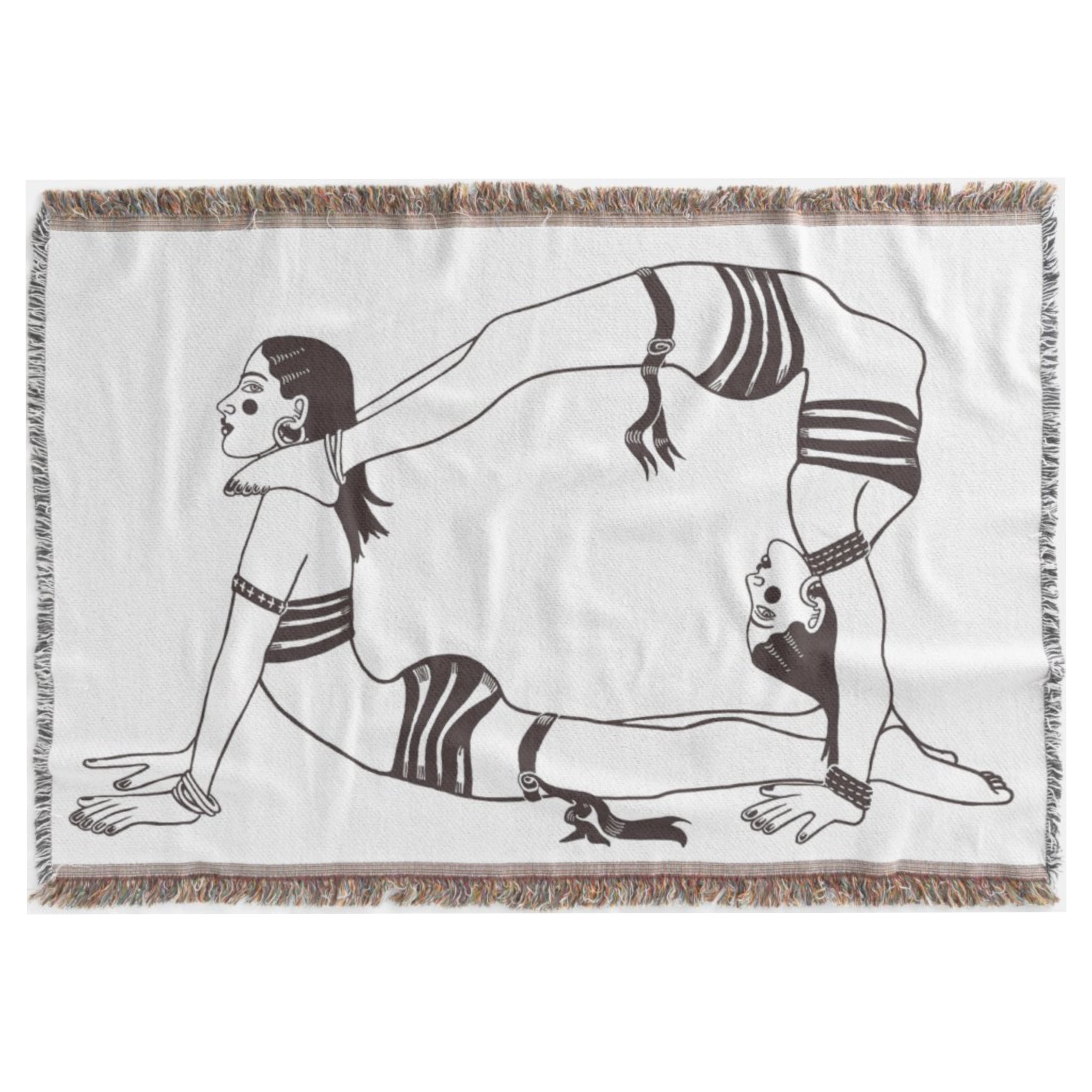 3. Has your style been influenced by Surrealism?
Definitely! I love that with Surrealism the only limit is your own imagination. If I want to include extraterrestrials, faeries, or bird-headed beings I can. For me it is playful, something I can have fun with.
4. Do you draw on your life experiences in your art?
Absolutely. All kinds of personal experiences appear in my drawings, from childhood memories to what I watched on TV. Illustration feels like a stream of consciousness—all kinds of forgotten moments come up. I do it to give another life to my experiences.
5. Do you primarily work digitally?
Originally, I painted with oils or acrylics. I have a tablet for photography, and during lockdown I started sketching with it. I've had to develop ways around the limitations of digital, but I don't think that's a bad thing. I've grown from it. These are the tools of our age, and I enjoy exploring the medium.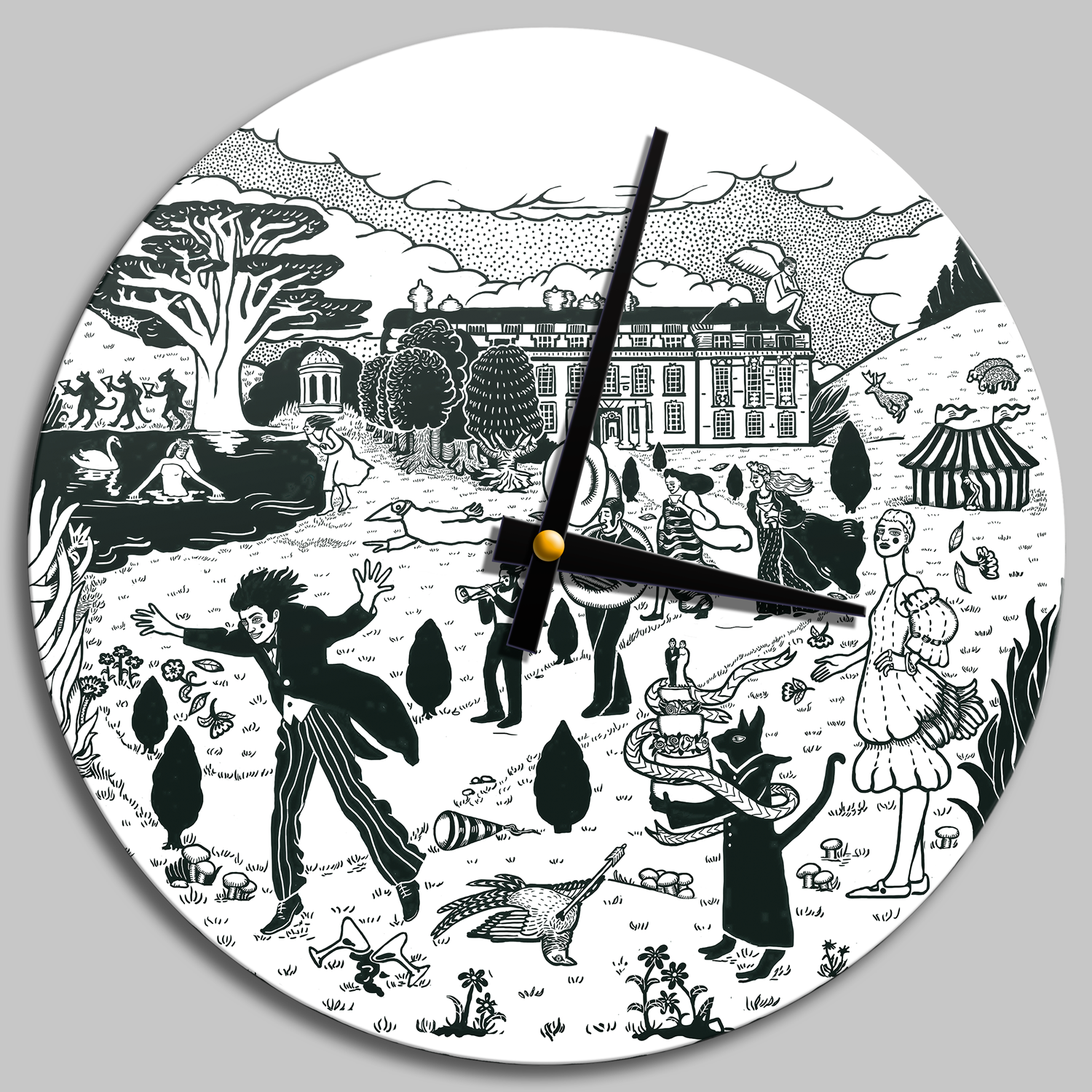 6. What challenges have you faced in your creative career thus far?
I felt thwarted when I was younger because I didn't go to art school. It made me question if I could call myself an artist. But I now know that if you miss training in one area, life will train you in another way. Studying social anthropology was the best thing I could have done, and photography has been a big influence on my illustrations. I feel as if things unfolded perfectly.
7. How do you measure success?
Success is doing what you love. When other people respond to my illustrations that feels equally satisfying. Ultimately, all I want is for my work to make others feel happy—that's the best reward.
---
Shop all of Cianci's illustrations in the Museum Shop online!