January 31, 2020
1/31/20
In 2019, the Museu de Arte de São Paulo (MASP) in Brazil added 296 works by 21 female artists to its collection. This acquisition follows a yearlong effort to put women artists at the forefront of all museum exhibitions, publications, workshops, and events.
Adriano Pedrosa, MASP's artistic director, said that the acquisitions help the institution live up to its mission to become a more "diverse, inclusive, and plural museum."
Front-Page Femmes
Artnet interviews Christine Sun Kim, the transgressive deaf artist who will sign the National Anthem alongside Demi Lovato at the 2020 Super Bowl.

The New Yorker revisits Toni Morrison's debut novel, The Bluest Eye, on its 50th anniversary; the book "cut a new path through the American literary landscape by placing black girls at the center of the story."
Juxtapoz interviews Dominique Fung, who uses her paintings to reconfigure art history through a non-Western and non-imperialist gaze.

At the 2020 Grammy Awards, Billie Eilish became the first woman, and second artist ever, to take home "The Big Four" awards (album, record, and song of the year; and best new artist) in one night.

Colossal profiles Christy Lee Rogers, whose photographs explore human movement in a weightless environment; Rogers's most recent series was commissioned by Apple.

Zineb Sedira is expected to become the first artist of Algerian descent to represent France at the Venice Biennale in 2021. Sedira explores themes of identity, geography, and colonialism in her works.

Colossal profiles Harmonia Rosales, whose paintings focus on black female empowerment in Western culture.

Hyperallergic reviews the Getty's podcast Recording Artists: Radical Women, noting the "common thread of struggle" for all six featured artists.

A collection of Virginia Woolf's letters, manuscripts, photographs, postcards, and rare editions has been added to the holdings of the New York Public Library.

Artist and Holocaust survivor Ceija Stojka's striking paintings revisit the trauma and horrors she experienced at Auschwitz.

The Nasher Sculpture Center in Dallas has acquired new works by Magdalena Abakanowicz, Judy Chicago, and Beverly Semmes.

Author Roxane Gay has entered the world of graphic novels with The Sacrifice of Darkness, adapted from a short story in her 2017 collection Difficult Women.

Soma Han's retrospective, East and West, will open at the Hilltop Gallery in Nogales, California, on February 2.
Shows We Want to See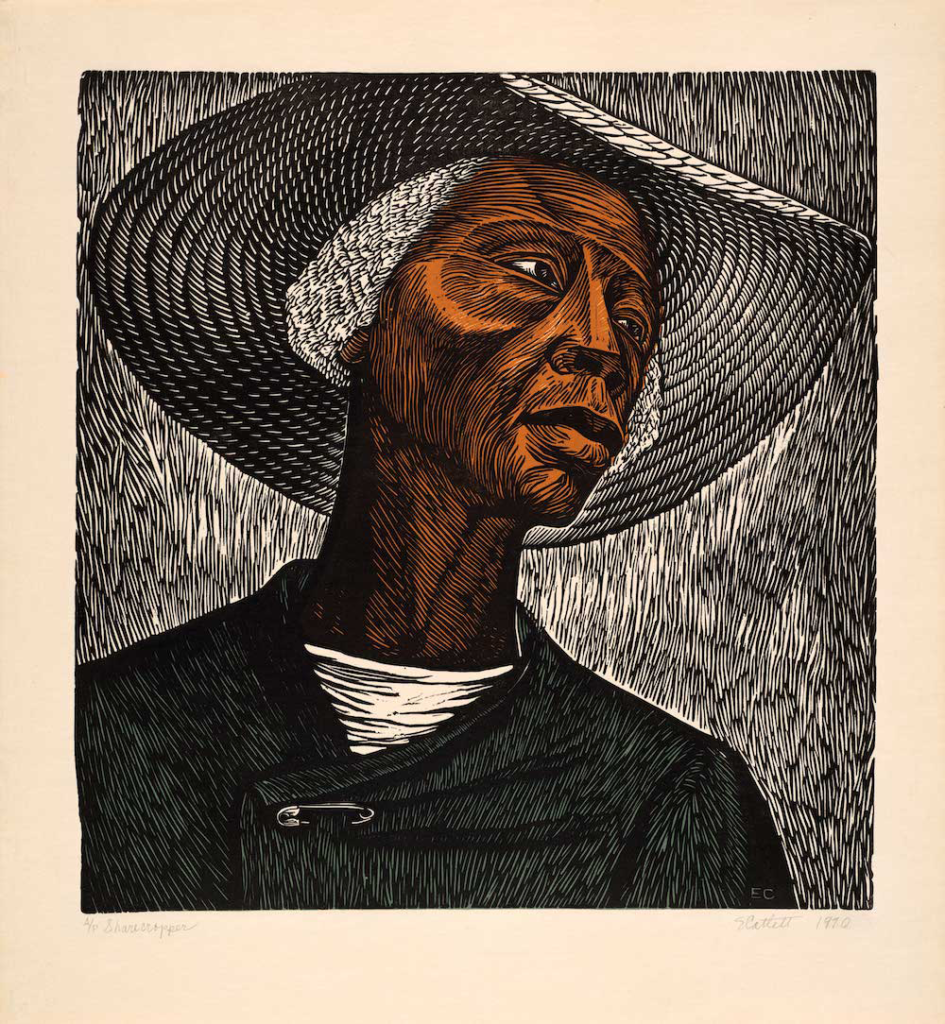 Elizabeth Catlett: Artist as Activist is on view at Baltimore's Reginald F. Lewis Museum through March 1. The exhibition spans 60 years of the artist's career and highlights her recurrent themes of valorized workers and industrious women. BmoreArt profiles the artist and show.

Kim Gordon, former bassist of Sonic Youth, has debuted a new exhibition, The Bonfire, at 303 Gallery in New York. Gordon presents a world of safety and familial intimacy surreptitiously undermined by insidious, unseen forces. Artnet interviews the artist about the new work, her foray back into visual arts, and the uneasiness of being a private person in the public eye. On view through February 22.