July 15, 2022
7/15/22
The New York Times features Christine Sun Kim, whose poetic and political art challenges the viewer's perception of language, communication, and the Deaf community. Kim, who was born Deaf, said that while growing up, and later, as an aspiring artist, she knew she was being denied opportunities afforded the hearing.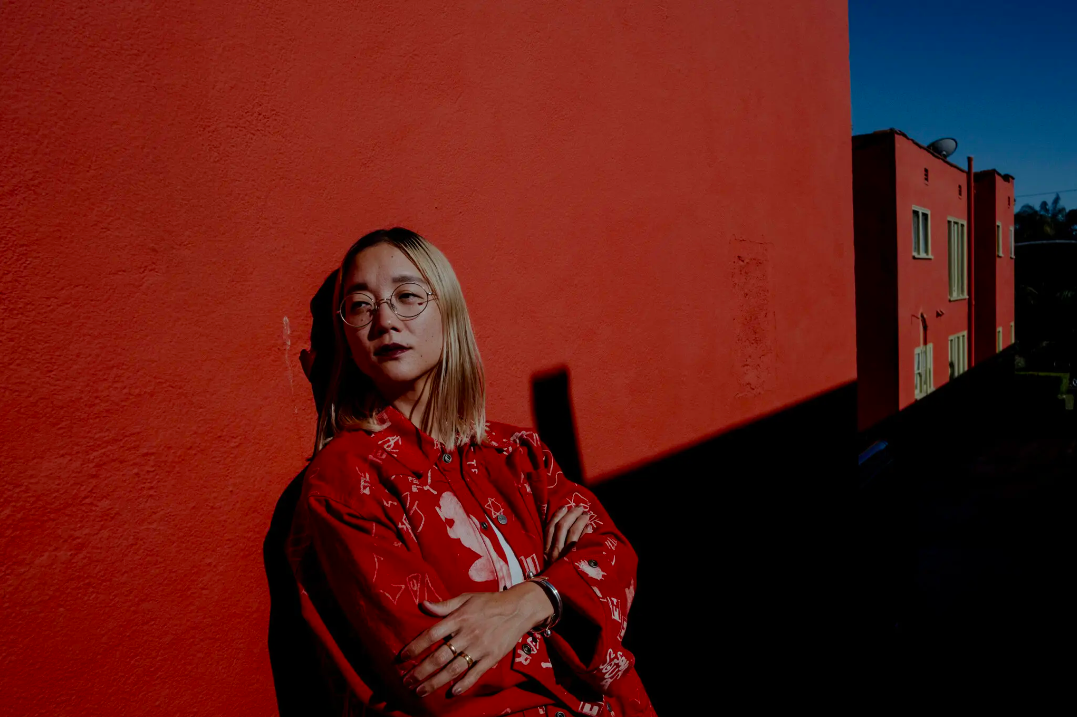 "Deaf people have worked really hard to protect, to fight, to kind of be an activist—and there isn't really room to have fun, to play, in our lives," the artist said. "I feel like we don't get to play enough because of our identities at times, or because of the way that society is set up." Kim's mischievous and incisive art (on view at the Queens Museum), and even her activism, attempt to correct that.
Front-Page Femmes
Amy Sherald will have her first exhibition in Europe, The World We Make, at Hauser & Wirth from October 12 to December 23, 2022.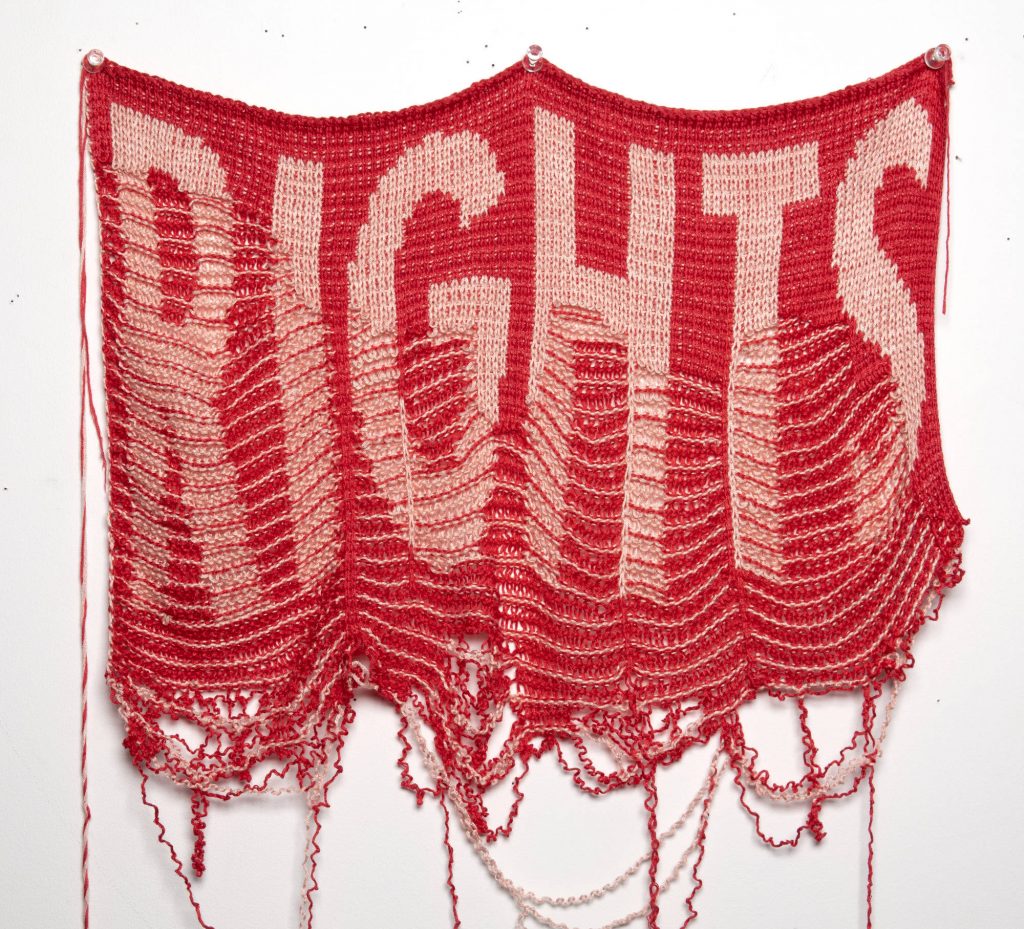 Artnet interviews Lisa Anne Auerbach about her work Rights, a short animated video of a knitted artwork that went viral after the overturning of Roe v. Wade.
Les Rencontres d'Arles photography festival's headline show A Feminist Avant Garde features 200 images from 73 feminist artists, including Ana Mendieta, Valie Export, and Lee Miller.
Ada Limón was named the 24th U.S. Poet Laureate by the Library of Congress.
Performance artist Marina Abramović speaks to The New York Times about her morning routine, her art-making process, and her favorite TV shows.
Artsy reviews Emma Talbot's first institutional solo show, The Age / L'Età, at the Whitechapel Gallery in London.
Pop star Halsey is auctioning off five drawings she made live on stage at Sotheby's to benefit the National Network of Abortion Funds, Artnet reports.
The 50-year survey Holy, of the work of photographer and activist Donna Ferrato, who focuses on women's bodily autonomy, is on view at New York's Daniel Cooney Gallery.
Artsy examines Ella Walker's art, which combines medieval allegories with the woes of contemporary womanhood in her flamboyant, large-scale, fresco-like paintings.
Artsy features Surrealist painter Leonora Carrington, who is attracting international attention since her work inspired the theme of this year's Venice Biennale, "The Milk of Dreams."
Shows We Want to See
The New Museum has opened Kapwani Kiwanga: Off-Grid. Paris-based artist Kapwani Kiwanga creates complex installations, sculptures, performance lectures, and films on subjects including marginalized histories and colonial economies. The exhibition debuts a body of work that bridges historical research with a site-specific installation. On view through October 16, 2022.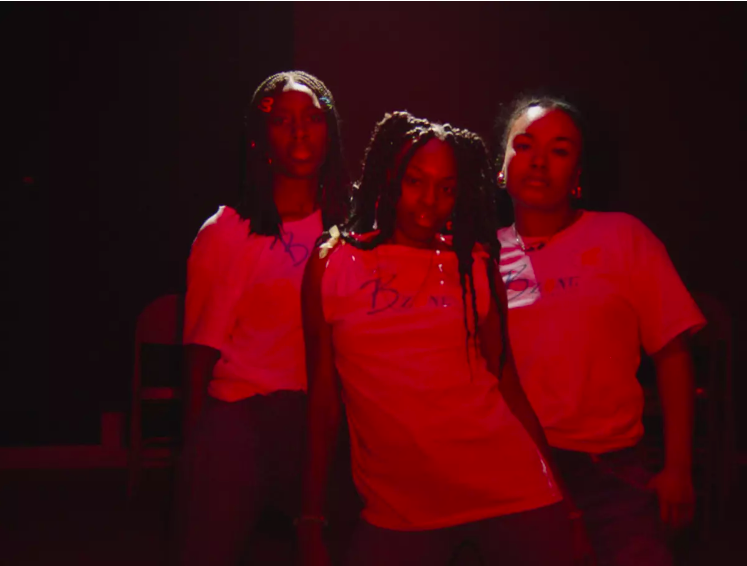 Martine Syms: She Mad Season One is on view at the Museum of Contemporary Art in Chicago. This ongoing conceptual project takes the form of a semi-autobiographical sitcom about a young woman trying to make it as an artist in Los Angeles. In five video artworks within an immersive sculptural installation, Syms dissects the ways Black experiences are mediated on television, in film, and online. On view through February 12, 2023.