July 17, 2020
7/17/20
The Women's Way public art initiative in Grand Rapids, Michigan, is now underway. In five alleyways throughout the city, local artists will paint murals to commemorate the city's historic women leaders. The project seeks to reclaim both local history and the safety of the alleys for women.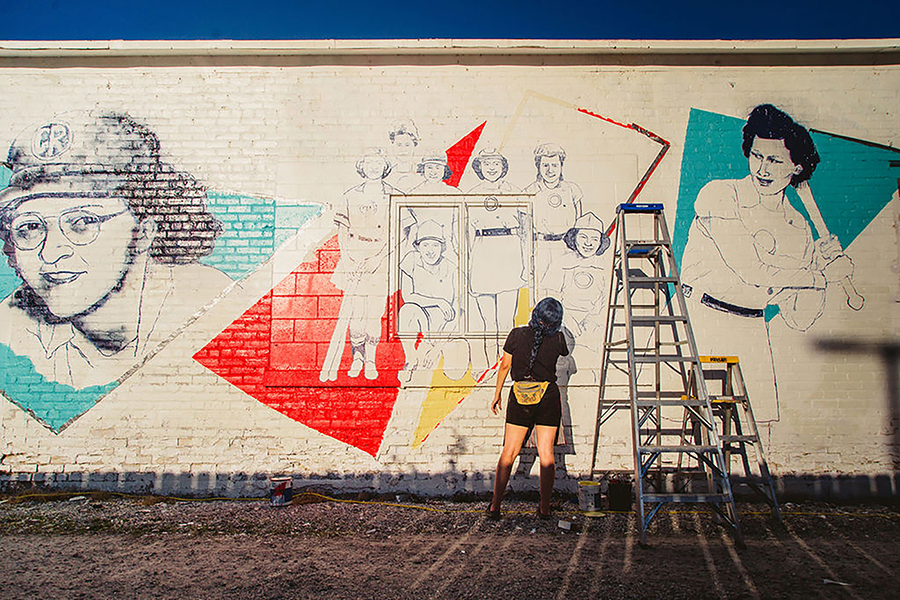 Jasmine Bruce will paint Harriet Woods Hill; Esan Sommersell will paint Ethel Coe; Alan Compo will paint Angeline Kelsey "Naw Kay O Say" Yob; Michi Farias will paint the Grand Rapids Chicks 1945 All American Baseball Team.
Front-Page Femmes
Artnet reports on a new grant from the New York nonprofit Queer|Art in support of the work of Black trans women artists; Thelma Golden and Juliana Huxtable are among the judges.
Jezebel interviews writer Elizabeth Méndez Berry about protecting Black and Latinx women in hip-hop, who face high instances of domestic violence.
Marie Claire profiles artist Zoe Fitzpatrick, who is working with Bridging the Gap Foundation to create an education resource on Indigenous health traditions.
The New York Times features Sophie Taeuber-Arp, "a multidisciplinary artist when it was radical to be so."
Santa Monica Daily Press covers the recent completion of #THEARTOFMAKINGNOISE, a live public mural collaboration for racial justice led by Alyse Stone and Dolly Singh.
The first episode of Crazy Smart Asia podcast features burlesque artist Sukki Singapora.
Colossal features Jessica Spence, whose paintings center the intricacies and significance of Black hair.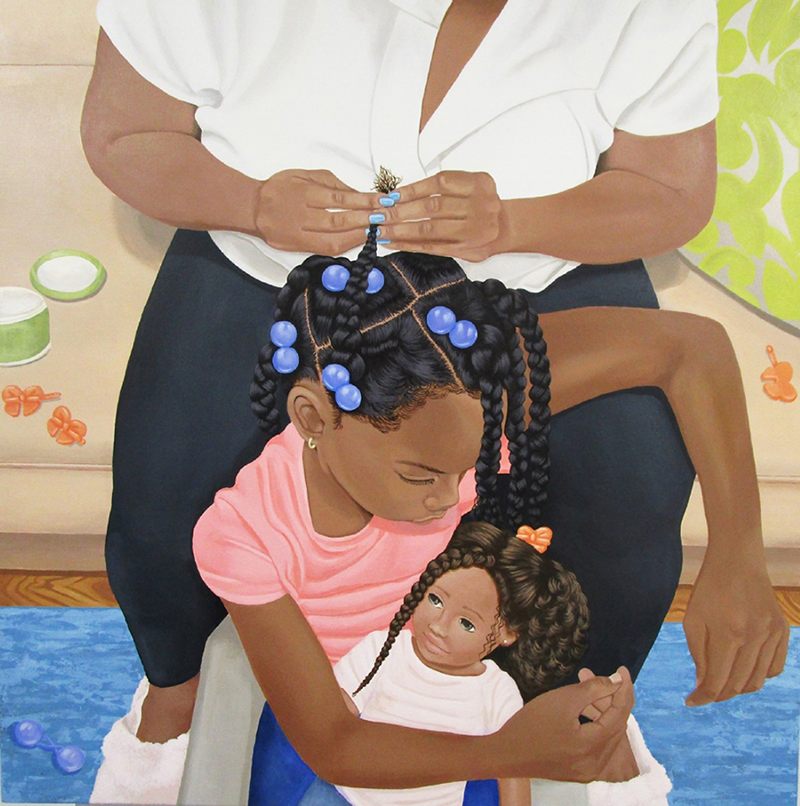 BOMB magazine interviews artist and sociologist Frida Orupabo: "My collages should not evoke comfort."
DJ and artist Shaquille Wasasala publishes an open letter about gender disparities in the music festival industry.
The Art Newspaper summarizes Tate's 2021 exhibition lineup, which is dominated by women artists.
The National Gallery in London announces that their Artemisia Gentileschi retrospective will display, for the first time, the original transcript of the 1612 trial in which she accused Agostino Tassi of rape.
i-D features AMKMQ, a multimedia artist advocating for the "multiplicity within [her] experience as a Black woman."
Hyperallergic reviews the life and oeuvre of artist, designer, and architect Eileen Gray.
The Atlantic interviews Gina Prince-Bythewood, director of the new women-led action film The Old Guard.
Nylon features Abir, a singer-songwriter seeking to shift common perceptions of Muslim women with her new single "Inferno."
The Great Women Artists podcast asks Turner Prize winner Lubaina Himid about her work as an artist, curator, and participant in the Black Arts Movement of the 1980s.
Shows We Want to See—Online Edition
Earlier this year, the Pina Bausch Foundation collaborated with the École des Sables, founded by Germaine Acogny, to perform The Rite of Spring with an all-Black cast of dancers. The film of the final rehearsal before COVID-19 closures, performed on a beach in Senegal, is now available for online streaming.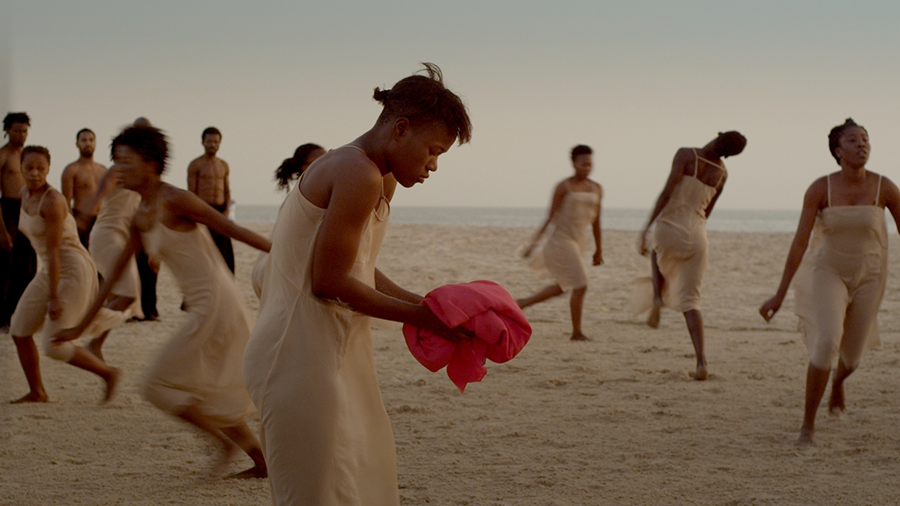 Last Light, a film by Carmen Argote that records her solitary walks down empty Los Angeles streets during the COVID-19 pandemic, will be screened online ahead of its upcoming installation in LA art venues. The film premieres on Tuesday, July 21; Argote will join Los Angeles Contemporary Exhibitions for an online interview on Wednesday, July 22.