June 7, 2019
6/7/19
At the Serpentine Galleries in London, artist and activist Faith Ringgold has just opened her first solo show at a European institution.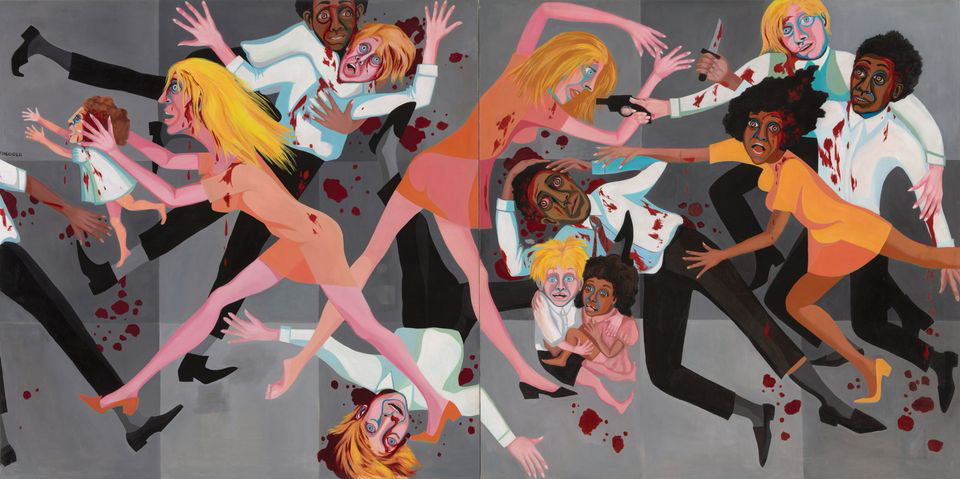 Featuring works from the past 50 years, the survey includes paintings, story quilts and political posters made during the Black Power movement, including one advocating to free activist Angela Davis. In an interview with The Art Newspaper, Ringgold said, "My paintings are about the American story, and it needs to be told."
Front-Page Femmes
Hyperallergic looks at a recent study that shows that artists in 18 major U.S. museums are 85% white and 87% male; artist Mona Chalabi illustrates the data in her Who Are You Here to See? series.
Verna Hart, whose paintings were moving visual tributes to jazz music, has died at age 58.
Camille Billops, whose pioneering documentary films fearlessly and powerfully addressed difficult histories, has died at age 85.
Dazed highlights eight female artists who should be as celebrated as their artist partners—including Lee Krasner, Jo Hopper, Ana Mendieta, and Lola Álvarez Bravo, among others.
For the 50th anniversary of the Stonewall uprising in Manhattan, photographer Collier Schorr will present a new commission in partnership with the Stonewall Forever project.
Leah Chase, the "Queen of Creole Cuisine" and collector of African American art, has died at age 96. She showed works by Elizabeth Catlett and Jacob Lawrence at her legendary New Orleans restaurant Dooky Chase and served on the board of the New Orleans Museum of Art.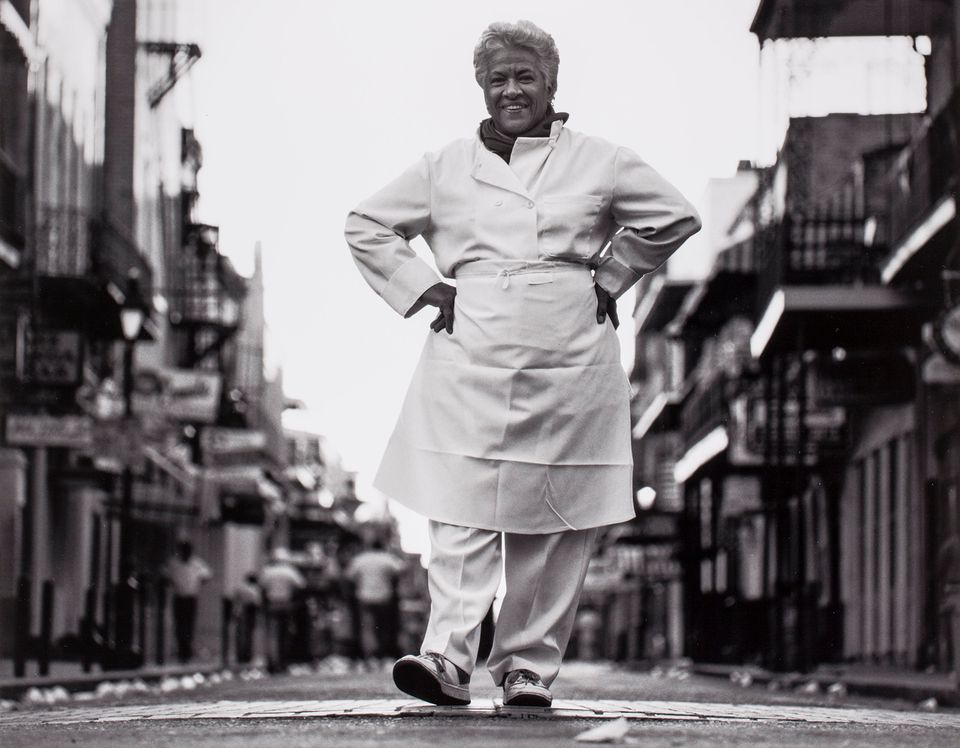 artnet published an excerpt of an interview with Jenny Holzer about language, part of Hauser & Wirth's new publication for Art Basel 2019, Conversations With Contemporary Artists.
The world's first permanent public artwork dedicated to transgender women will be dedicated to two pioneers of the gay liberation movement—Marsha P. Johnson and Sylvia Rivera.
Hyperallergic interviews Shu Lea Cheang about her solo exhibition at the Venice Biennale, which questions the legal and visual regimes that shape gender and sexual norms; she is the first woman artist to represent Taiwan at the Biennale.
The Art Newspaper interviews Dominique Levy, co-founder of the Lévy Gorvy gallery, about her path to success and the art world's current focus on women artists.
Show We Want to See
At the Newark Museum in New Jersey, Wendy Red Star: A Scratch on the Earth is the museum's first solo exhibition featuring a Native American artist. The "impressively tight and consistent show" of just 40 works highlights the Crow Nation artist's "timeless lesson that matters of government policy are also matters of people's lives." The exhibition closes on June 16.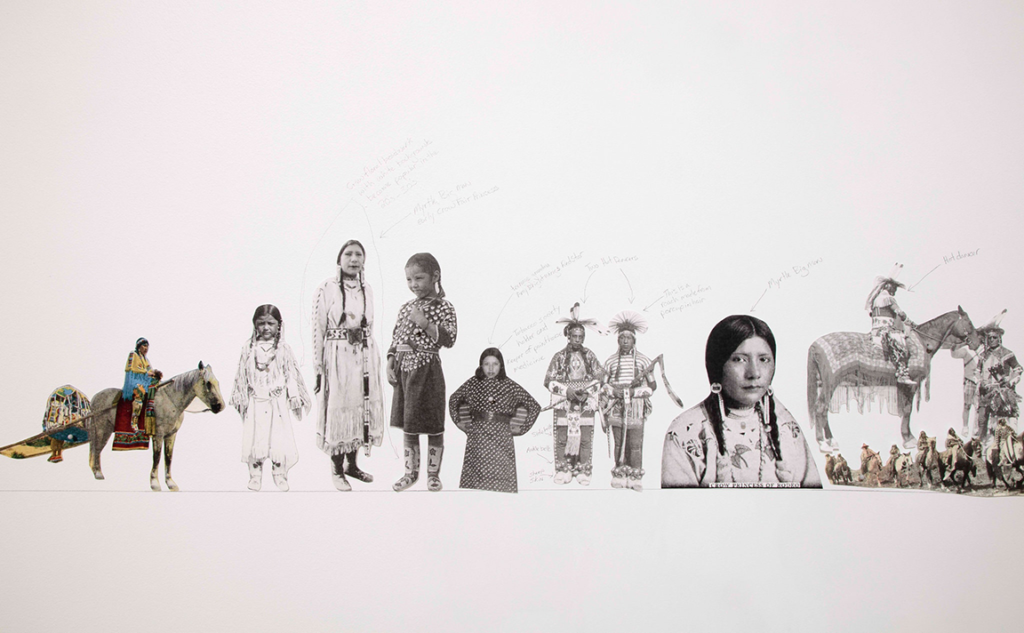 At the Hammer Museum in Los Angeles, Sarah Lucas: Au Naturel will open on June 9. Alongside new sculptural works created for the exhibition, Au Naturel features some of Lucas's most important projects, including early sculptures from the 1990s that substitute domestic furniture for human body parts and enlarged tabloid spreads from the same period that reflect objectified representations of the female body.