March 5, 2021
3/5/21
The New York Times Magazine looks at the life and work of photographer LaToya Ruby Frazier in an expansive profile. From photographing her family in the postindustrial town of Braddock, Pennsylvania, to intimately documenting the water crisis in Flint, Michigan, to capturing the lives of General Motors workers on the cusp of unemployment, the profile underscores Frazier's devotion to championing unsung members of the working class.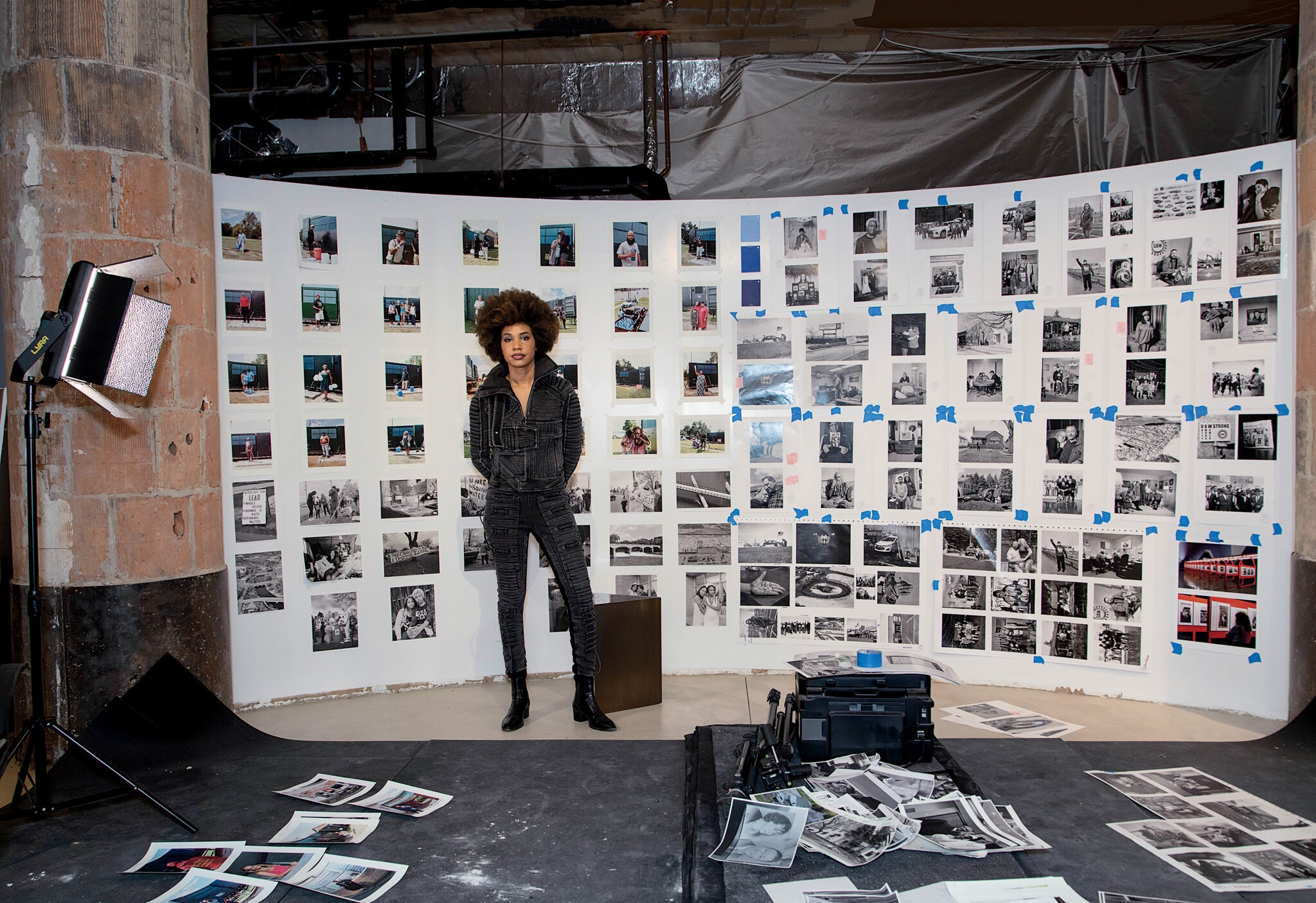 Frazier said, "I'm really sensitive about people saying that I'm a Black artist making work about being Black. No, I'm not. I'm an American artist making work about America and the crisis in this country." Frazier also revealed her long-term vision: an institution aimed at fostering solidarity among working-class people around the world.
Front-Page Femmes:
At the 2021 Golden Globe Awards, Nomadland (2020) Director Chloe Zhao became the second woman, and first Asian woman, to receive the Best Director award.
Toko Shinoda, the celebrated artist who combined Abstract Expressionism with Japanese calligraphy, has died at age 107.
NPR profiles Chanell Stone, whose photographs of urban nature, including overgrown lots and green spaces at public housing projects, challenge traditional expectations of nature photography.
ARTnews reports on a rediscovered portrait by Indian Modernist Amrita Sher-Gil, which heads to auction on March 17.
Vogue looks at Misha Japanwala's breastplate sculptures and body castings, which straddle the line between fine art and fashion.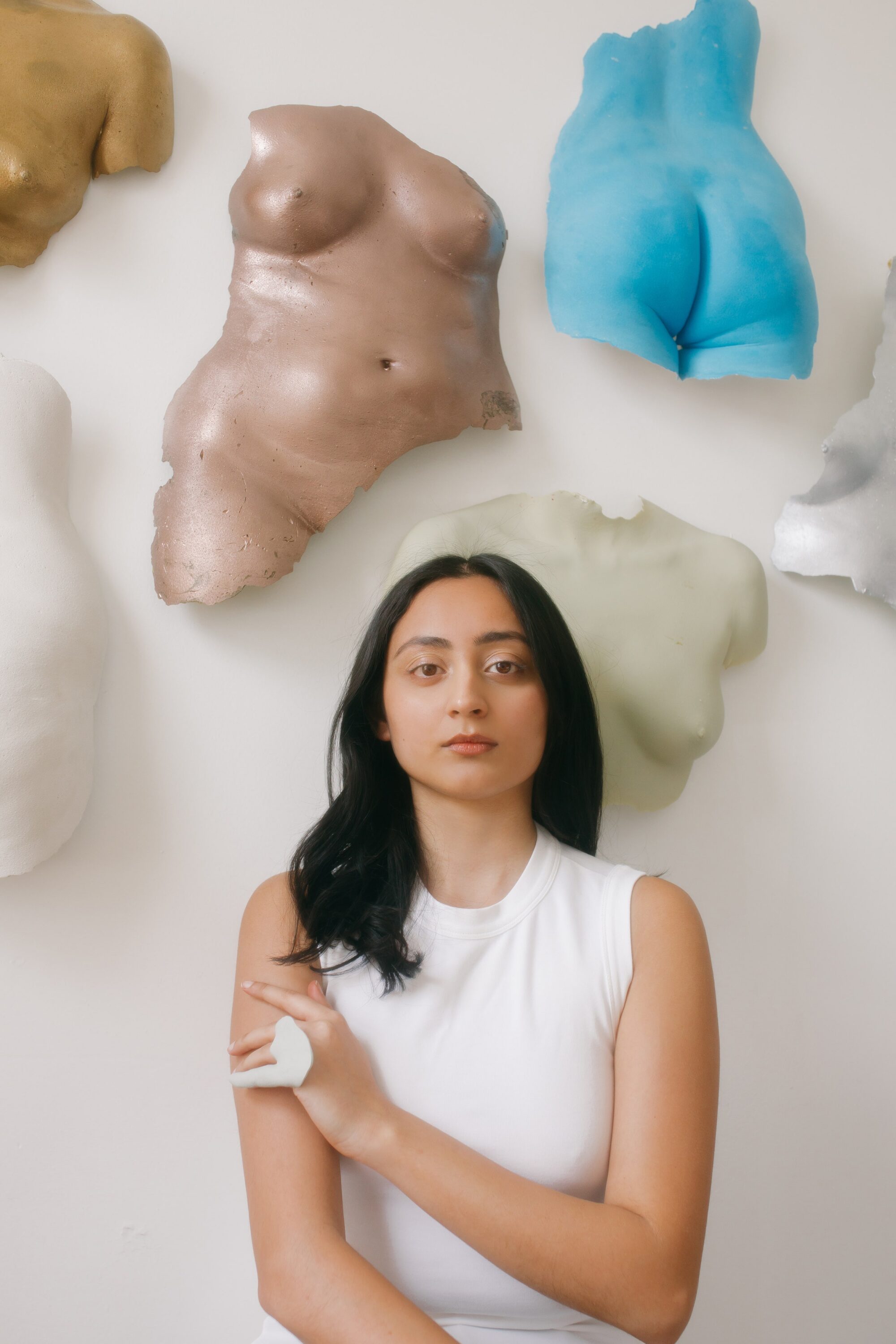 For Guernica, Catherine Provenzano considers how the songs performed by women in Lin Manuel Miranda's Hamilton are far from revolutionary.
Frieze profiles painter, writer, and educator, Amy Sillman.
For Hyperallergic, new media artists Hiba Ali and Jennifer Chan discuss absurd performance, making artwork about work, and diasporic afterlives.
Artnet examines Yayoi Kusama's Untitled (1967) and the ways in which her works encourage empathy.
Artforum reports on the cancellation of an ephemeral Judy Chicago smoke work at the open-air biennial Desert X in Palm Springs, California, due to environmental concerns.
Vogue interviews journalist Connie Walker, who continues to seek justice for missing Indigenous women with a new podcast, Stolen: The Search for Jermain.
Shows We Want to See:
At the Denny Dimin Gallery in New York City, Ann Shelton's A Lovers' Herbal presents a photographic garden of flowers and herbs exquisitely arranged and offset against a brightly colored background. Some of the plants Shelton selected were drawn from millennia of human history in which they were used medicinally to bring on menstruation, to induce abortion, or as contraceptives. Shelton's work speaks to the politicization of women's health, the #MeToo movement, climate change, and the coronavirus. On view through March 27.

At Museo del Novecento in Milan, Italy, Carla Accardi's Contexts is the artist's first retrospective since her death in 2014. Comprising approximately 70 works and archival photographs and documents, the exhibition presents a portrait of a courageous and experimental woman who, at a time when painting was dominated by men, became the first internationally recognized Italian abstractionist. Frieze recently profiled the show. On view through June 27.