March 9, 2021
3/9/21
One of the most prolific documentary and portrait photographers of her generation, Mary Ellen Mark (1940–2015) is known for her compassionate and candid photographs of subjects living on the fringes of mainstream society. Now on view through July 11, Mary Ellen Mark: Girlhood explores the artist's depictions of girls and young women from around the world. Whether cloaked in youthful awe or on the cusp of a more mature adolescence, her subjects convey the delights, frustrations, struggles, and complexities of girlhood.
The exhibition is made possible by a generous donation from members of the Photography Buyers Syndicate of more than 160 photographs by Mark. It showcases works that span the artist's 50-year career—from her earliest work in Turkey in the 1960s to Polaroid photographs taken at U.S. high school proms in the early 2000s.
---
The experience of girlhood is a recurring subject in the history of art, particularly in photography. Mark's photographs are set apart by her highly personal approach to connecting with her subjects. Her portraits capture individual lives with a familiarity that makes them universally relatable. As a documentary photographer, Mark aimed to tell stories in her images. Her photographs of girls reveal not only their vulnerability and defiance, but also each girl's sense of the world before her.
In one of Mark's earliest and most striking pictures, Emine Dressed Up for Republic Day, Trabzon, Turkey (1965), her young subject's pose and facial expression suggest an impatience to grow up, but her unbuckled, dirt-stained shoes and hair loosening from its bow reveal markers of a rambunctious childhood.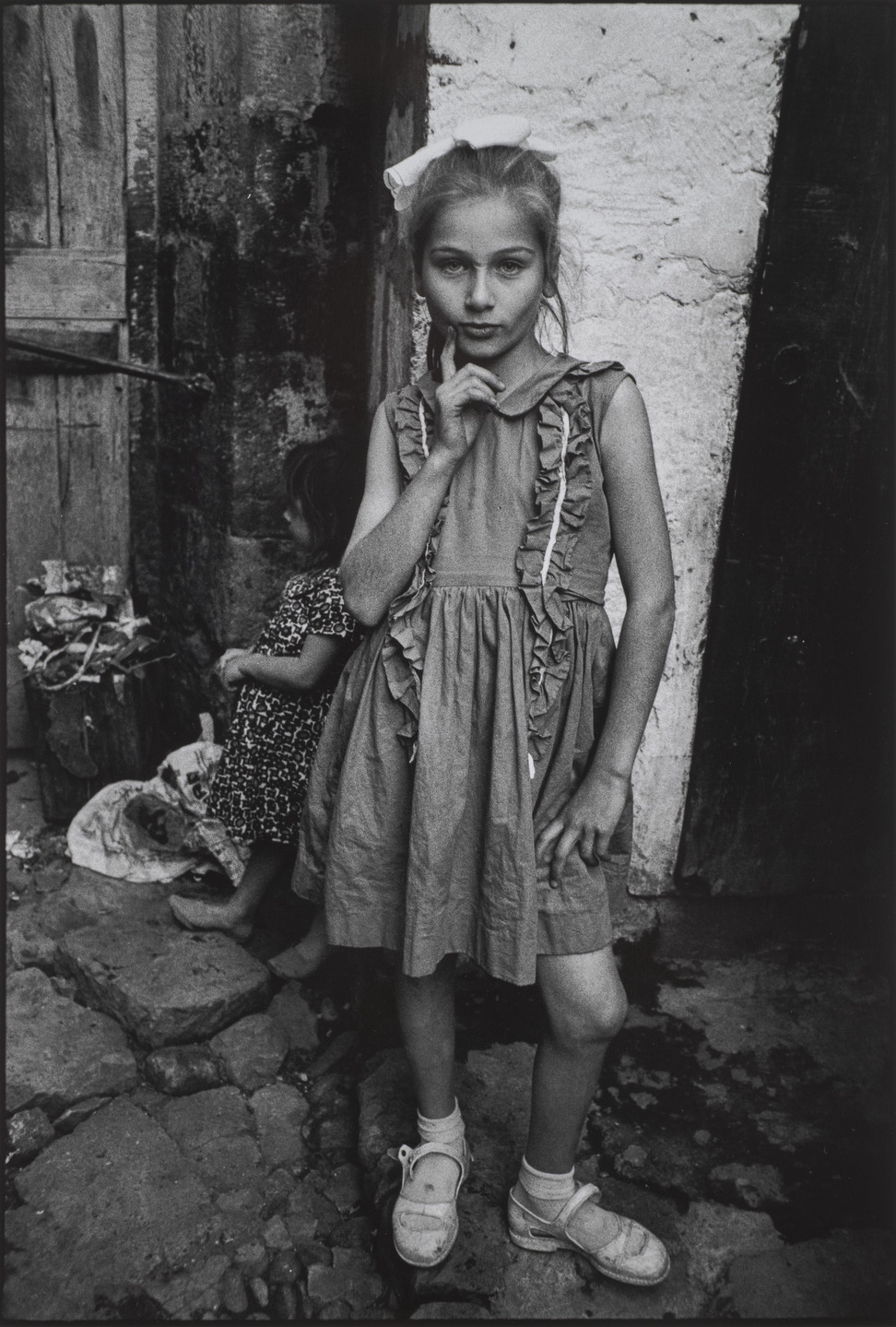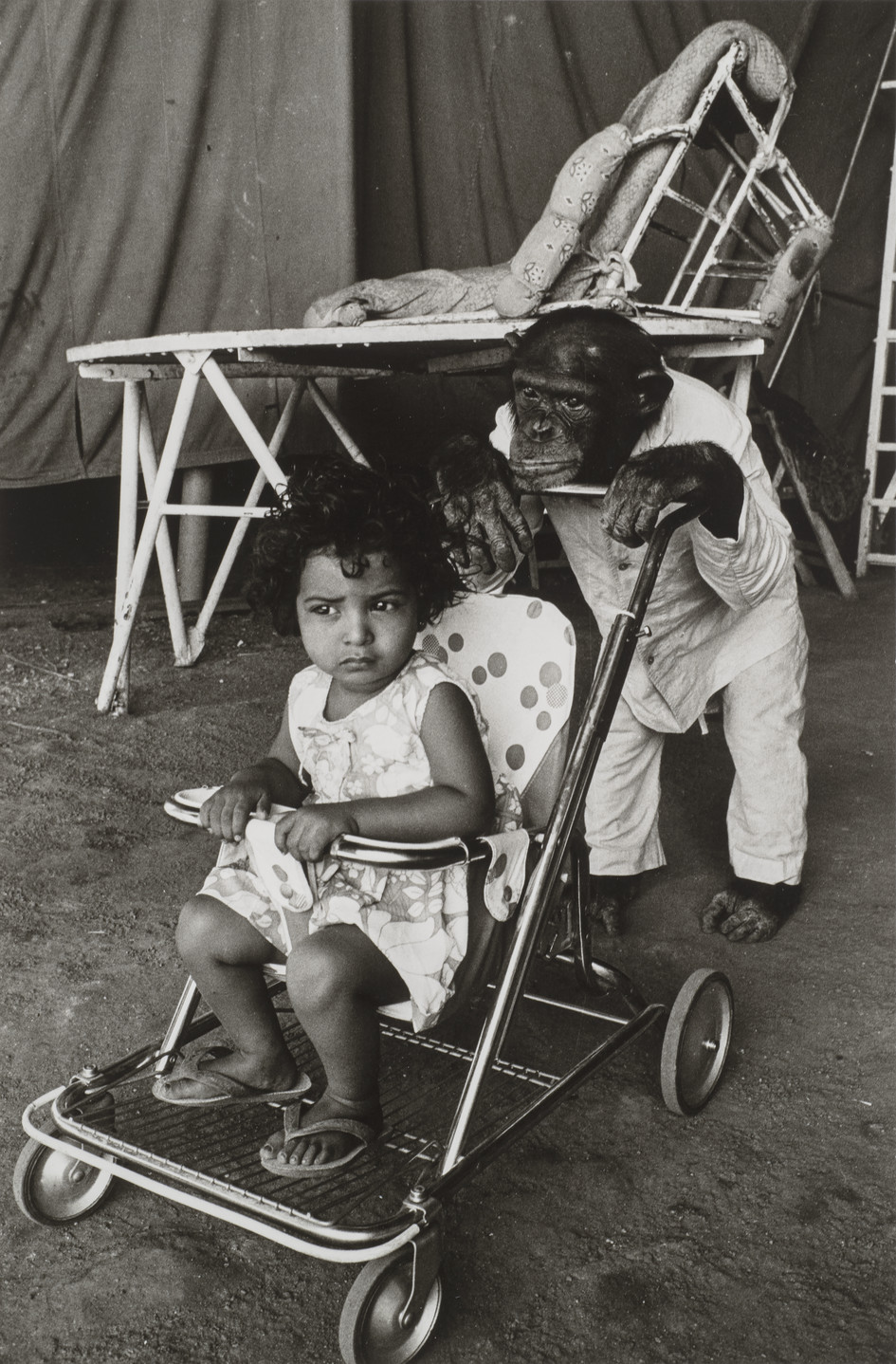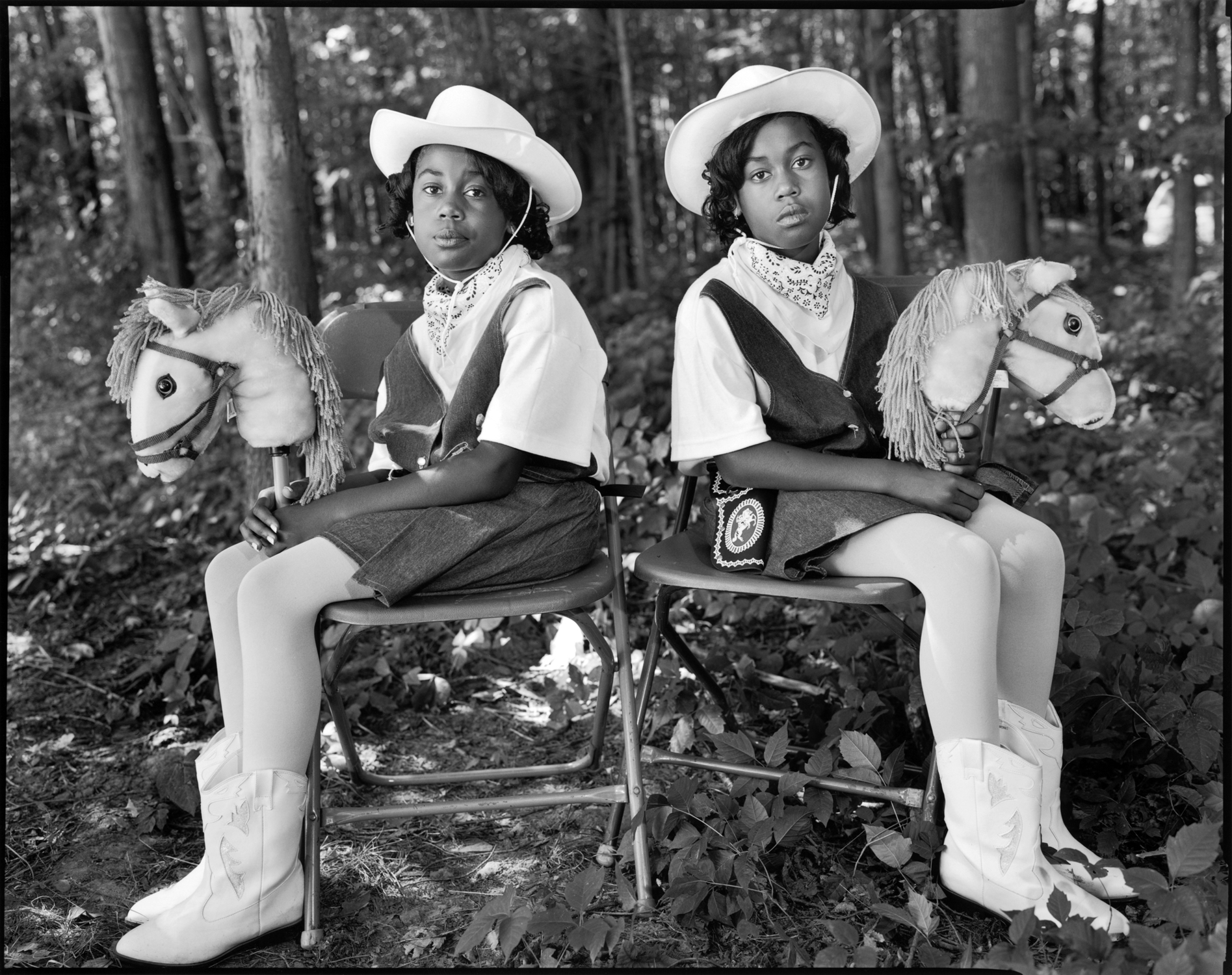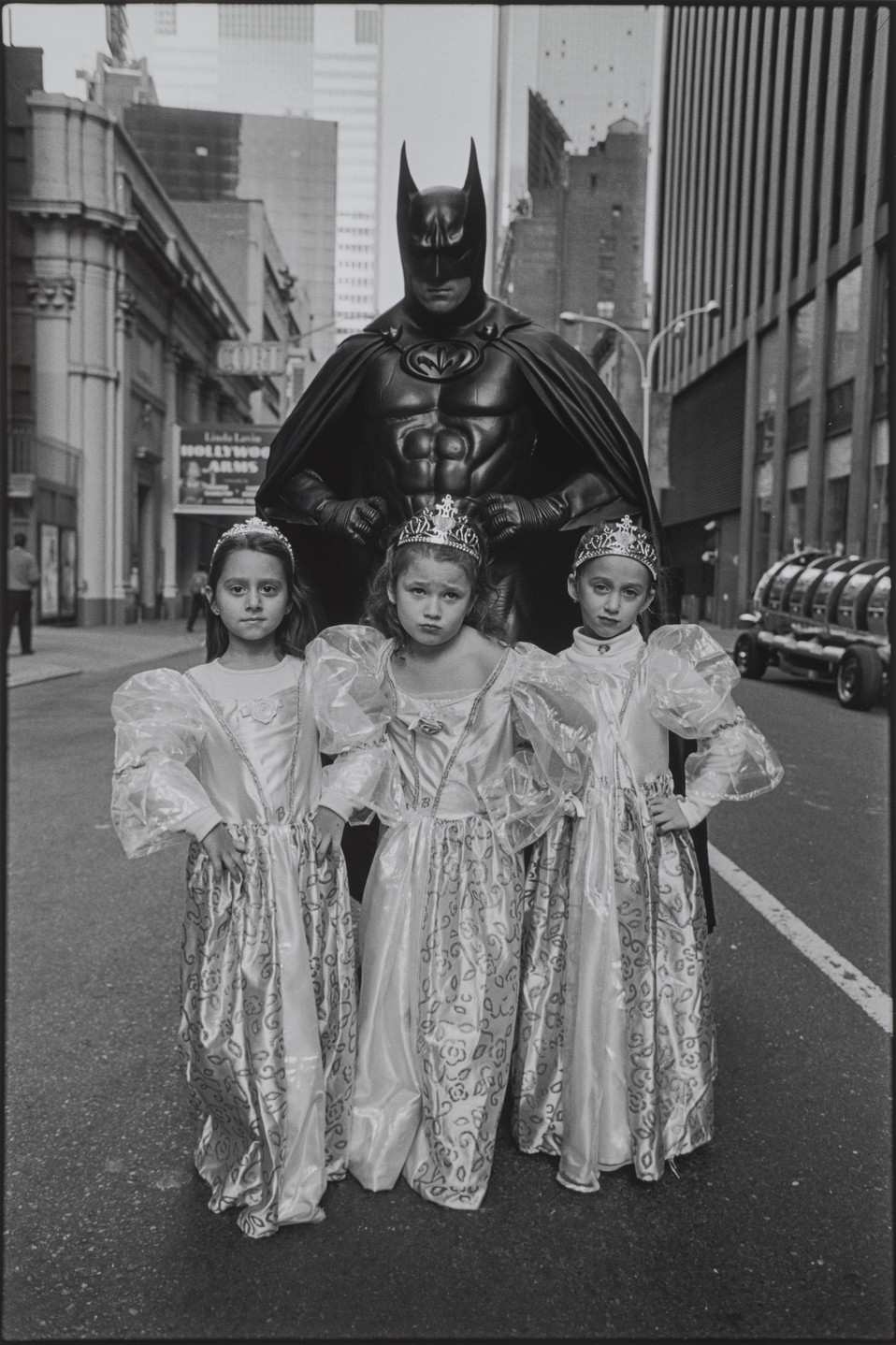 Strange & Uncanny
Mark also documented reality's strange and ironic moments. In Child in a Stroller with a Chimp, India (1974), Mark captures a clothed chimp pushing a young girl in a stroller. The child's quizzical expression creates a scene that is both amusing and wondrous.
In 1998, Mark visited the Twins Days Festival in Twinsburg, Ohio, where she photographed dozens of sets of twins, among them Tashara and Tanesha Reese. Her portrait of the girls, posed in identical cowgirl outfits with matching hobby horses, highlights their physical similarities. But Mark paid careful attention to the subtle differences in their facial expressions, capturing their individuality as well.
On the Precipice
Mark did not aim to construct a particular narrative of girlhood, nor did she intend to deconstruct common stereotypes. Rather, she observed her subjects as they were and captured who they were becoming. Mark photographed moments of carefree childhood, as in Batman and Little Barbies at the Toys "R" Us Holiday Parade, New York (2002). She also witnessed her subjects navigate the complex experience of growing up—exploring identity and experiencing intimacy and love. Each photograph contains a moment on the precipice, poised for whatever comes next.