March 10, 2021
3/10/21
The sixth installment of NMWA's Women to Watch exhibition series, Paper Routes, was presented October 8–December 23, 2020, by the museum with the integral partnership of our national and international outreach committees. The exhibition showcased contemporary artists working in paper, celebrating their wide-ranging approaches and the transformation of this ubiquitous material into complex works of art.
Explore the exhibition online! Listen to an audio guide, watch studio tours with many participating artists, take an exhibition tour, purchase the catalogue, and more.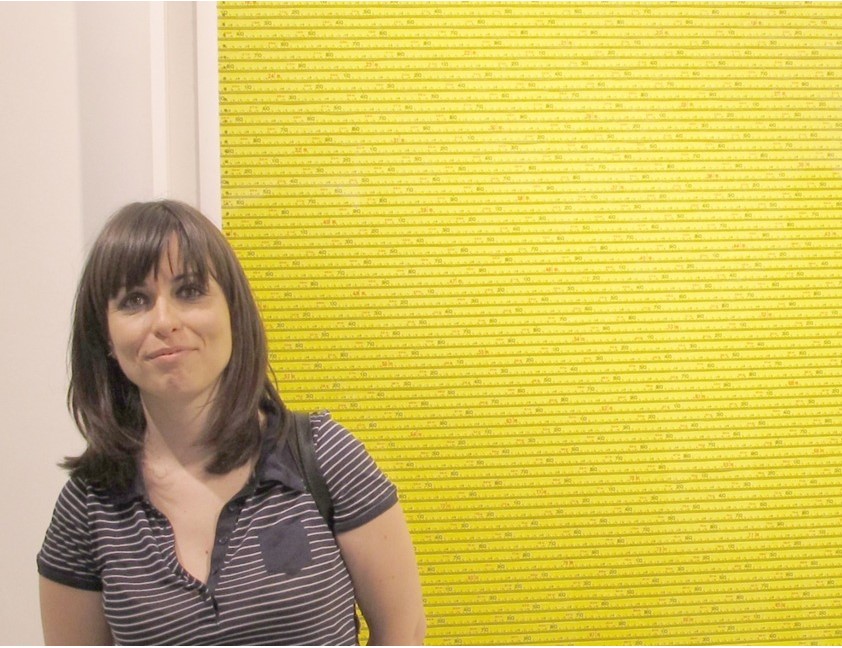 Luisa Pastor (b. 1977, Spain)
Nominating committee: Spain Committee
Consulting curator: Amparo López Corral
Pastor gathers and transforms fragments of accounting books, journals, and other common materials, deconstructing societal values and ideas while creating new meanings. She is particularly drawn to old paper that she finds in flea markets or antique stores—they enable her reflections on the fragments of time left behind on those relics of history.
The Artist's Voice
Explaining her work Topología del pliegue (Topology of the Fold) (2018), Pastor said, "It disavows the economic structure of the accounting book. The fragments that compose this piece—a series of boxes that, in turn, contain other boxes—destroy the single plane of the notebook of invoices, which was necessary for its perfect economic performance."
Paper Routes: Women to Watch Highlight
Pastor's two works El azar del mestizaje: Negro/Amarillo (The Chance of Miscegenation: Black/Yellow)(2016) and El azar del mestizaje: Negro/Azul (The Chance of Miscegenation: Black/Blue) (2016) are made from Mexican National Lottery tickets woven into a busy grid that comments on the concept of miscegenation. The loaded term is historically associated with discriminatory laws that banned interracial marriage and sex.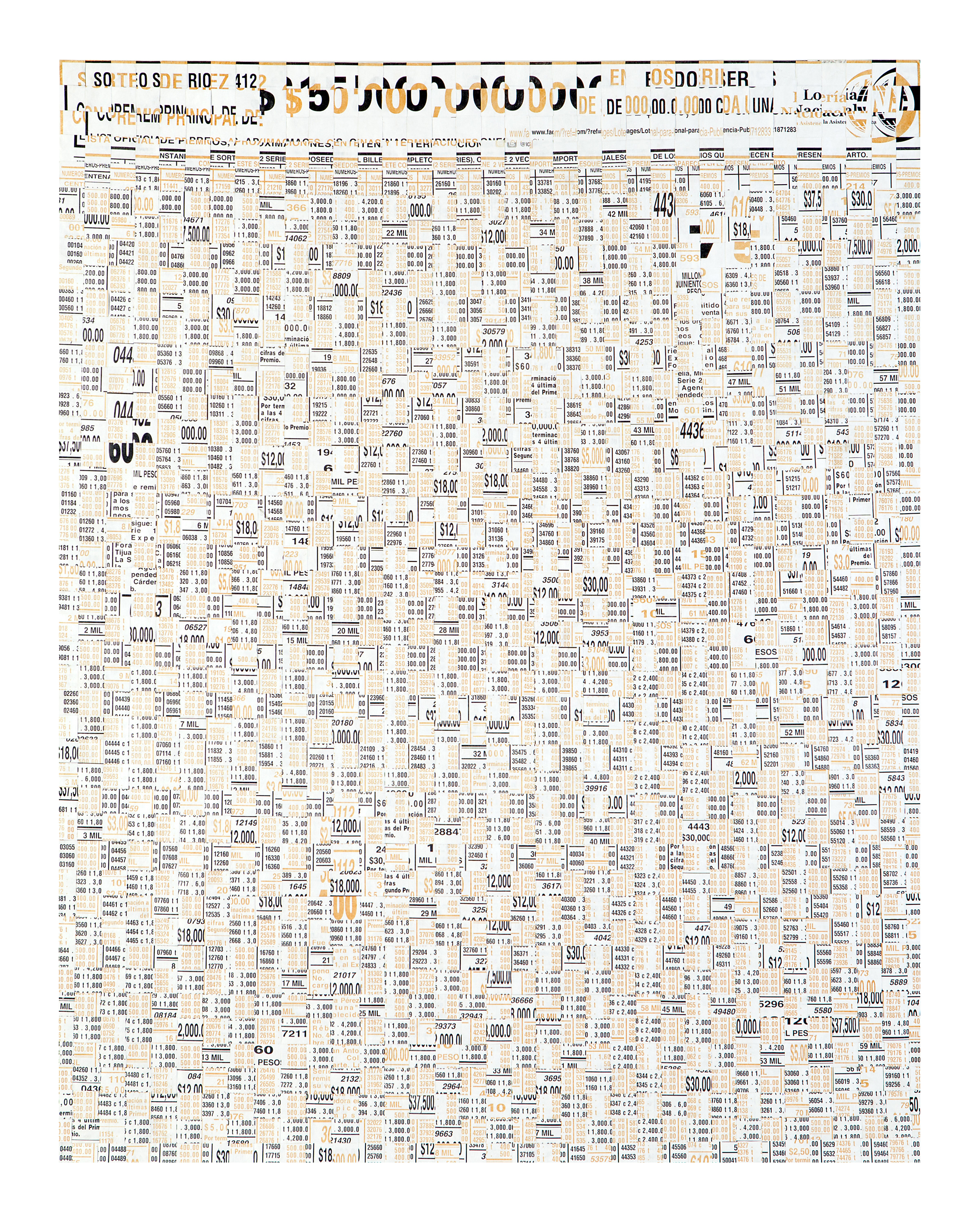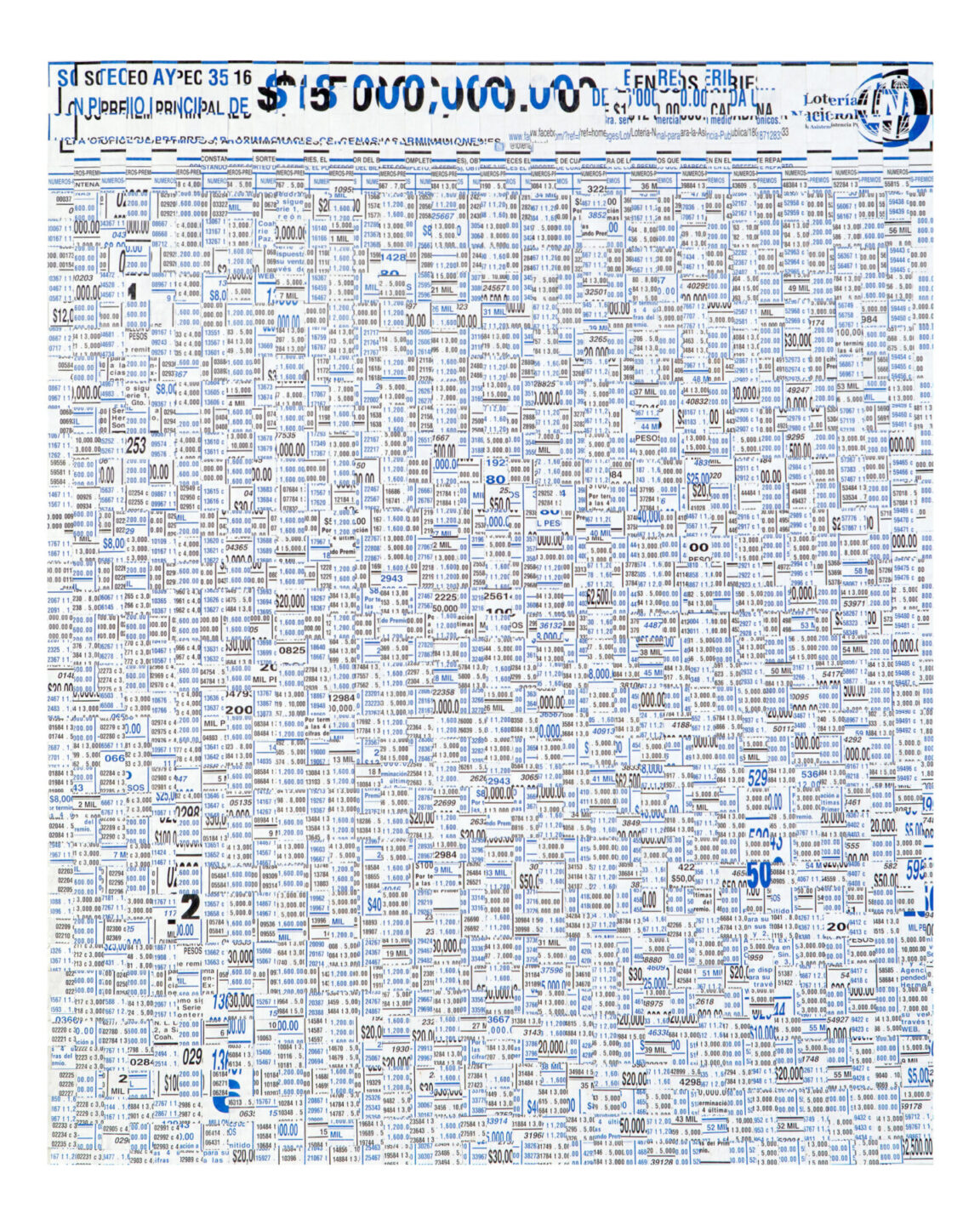 Pastor said, "I focused on creating a multiplicity of infinite possibilities of combination and relationship between the different colors and, also, in the random game of numbers. This allows me to question the 'universality' of a single perspective, based on the concept of miscegenation." The monochromatic lottery tickets—red, yellow, blue, and black—create new colors when they intertwine. Thus, the works subvert borders established by the hierarchy of the racial system and the economic logic of capitalism.
Learn more from the artist in this exclusive studio tour: