March 4, 2021
3/4/21
Wikipedia can be an extraordinarily powerful learning tool, serving as a reference for a wide audience. But this free and convenient online encyclopedia suffers from the same gender imbalance that affects the larger art world. Many women artists do not have entries, or the given information is inaccurate or insufficient. Since 2014, in partnership with Art+Feminism and Wikimedia DC, NMWA has worked to address this inequity. Our yearly Wikipedia Edit-a-thons create virtual and in-person opportunities for volunteers to improve entries on women artists.
Last August, we focused on Black women artists who are underrepresented online. Volunteers improved 85 articles and created two new full profiles. We continue our efforts this Saturday, March 6, with a virtual edit-a-thon focused on improving or creating entries for women artists of African descent whose work is included in NMWA's collection.
I'd like to introduce you to several artists who are now better represented on Wikipedia because of our edit-a-thons:
Chakaia Booker (b. 1953, Newark, New Jersey)
Booker, a sculptor, fuses ecological concerns with explorations of racial and economic disparities, globalization, and gender. She is best known for creating monumental sculptures and installations from recycled tires and other found objects, as well as for her personal style of sculptured headwear. Her art has appeared in group and solo shows in galleries, museums, and outdoor public spaces across the United States and internationally, including exhibitions at NMWA in 2006, 2012, and 2017.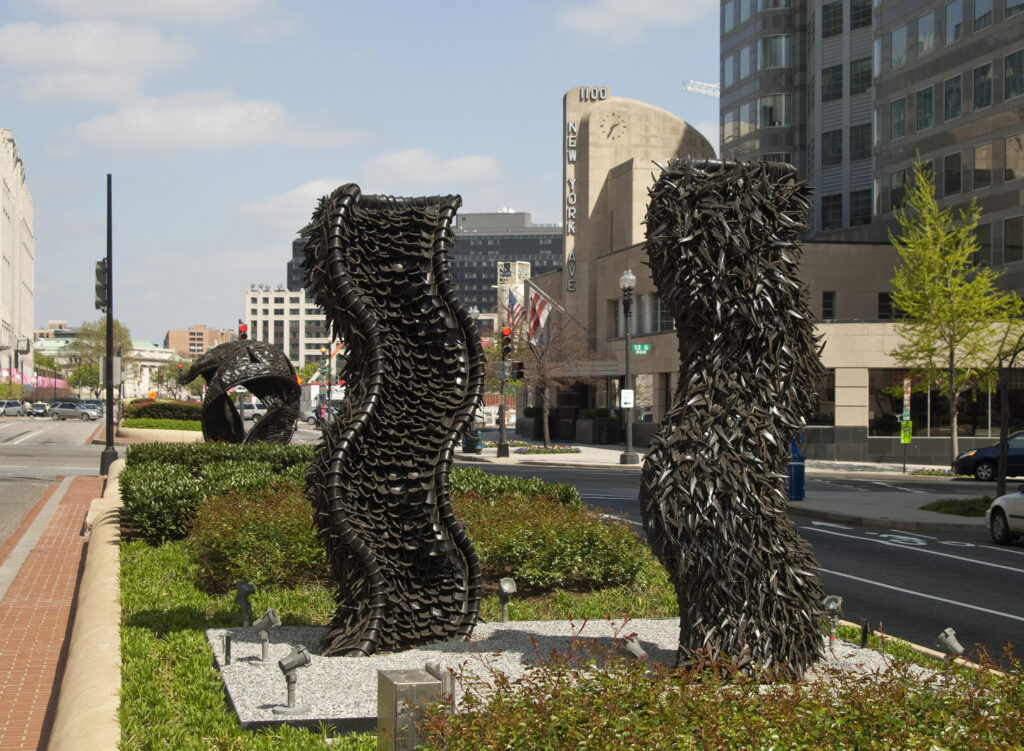 Frazier began photographing her family and hometown of Braddock, Pennsylvania, at age 16. Rethinking the social documentary tradition of Walker Evans and Dorothea Lange, the artist often works collaboratively with her subjects. In photography, video, and performance, Frazier addresses racism, deindustrialization, rustbelt revitalization, environmental justice, healthcare inequity, and family and communal history.
Zanele Muholi (b. 1972, Umlazi, South Africa)
One of the most acclaimed artists working today, Muholi identifies as non-binary and uses they/them pronouns, explaining that they "identify as a human being." Their work focuses on Black lesbian, gay, trans, queer, and intersex communities in South Africa, through evocative images that celebrate love and speak out against prejudice and violence. Their work Katlego Mashiloane and Nosipho Lavuta, Ext. 2, Lakeside, Johannesburg (2007) is part of NMWA's collection.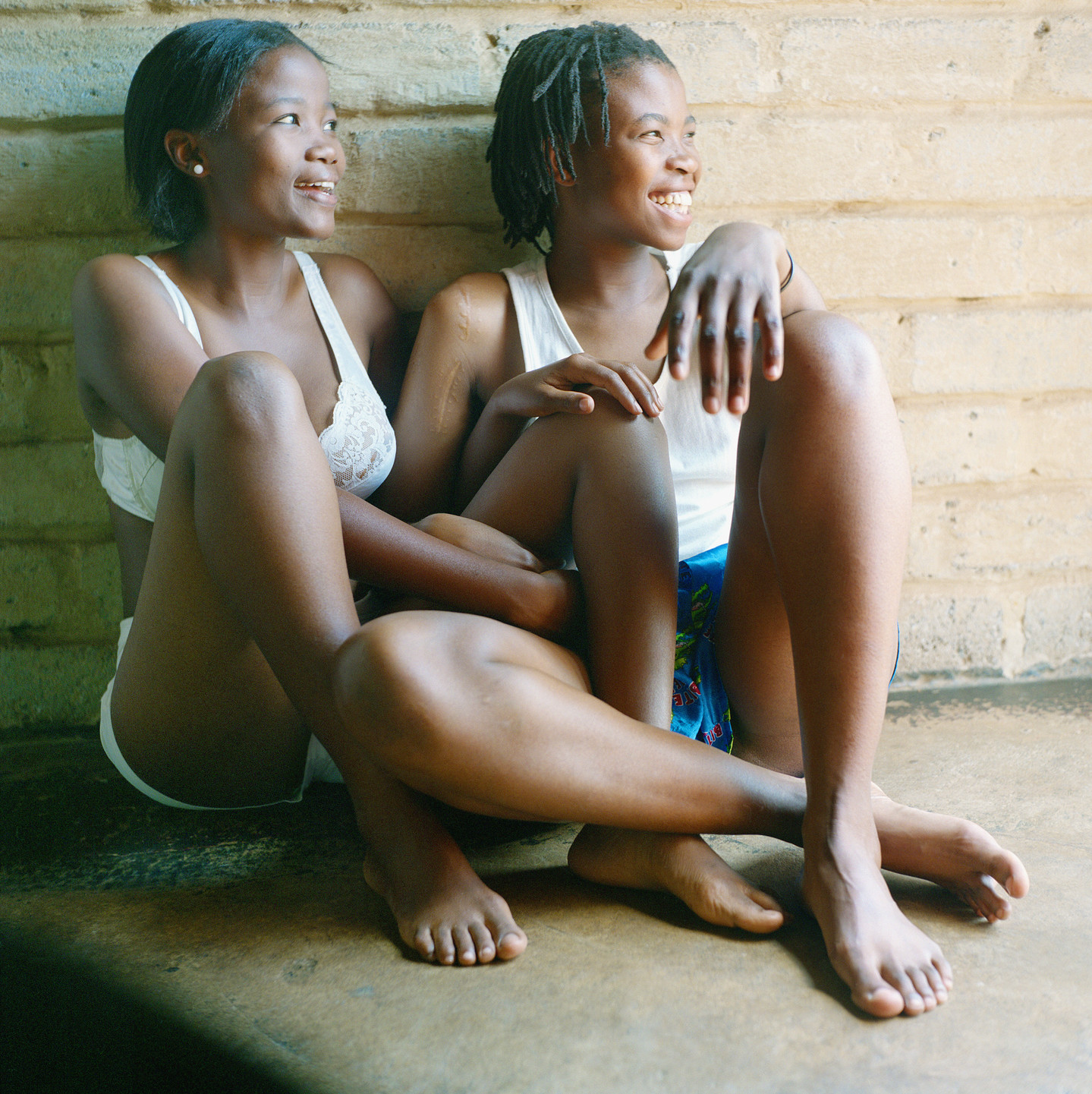 Mavis Iona Pusey (b. 1928, Retreat, Jamaica; d. 2019, Falmouth, Virginia)
Pusey was a leading abstractionist whose works were inspired by the constantly changing urban landscape. Her paintings and prints are in the collections of many major U.S. museums, including the Museum of Modern Art and the Smithsonian National Museum of African American History and Culture. In 2018, her work was shown at NMWA in Magnetic Fields: Expanding American Abstraction, 1960s to Today.
There is a great sense of empowerment that comes from being on the front lines of developing and expanding knowledge. Together we can shape art history to reflect the contributions of all artists. Join us for our next Wikipedia Edit-a-thon this Saturday, March 6. We hope to see you there.