May 3, 2019
5/3/19
After the Polish Ministry of Culture demanded the removal of a work by artist Natalia LL—in which a topless woman eats a banana—1,000 people attended a banana-eating demonstration outside of the National Museum in Warsaw in protest.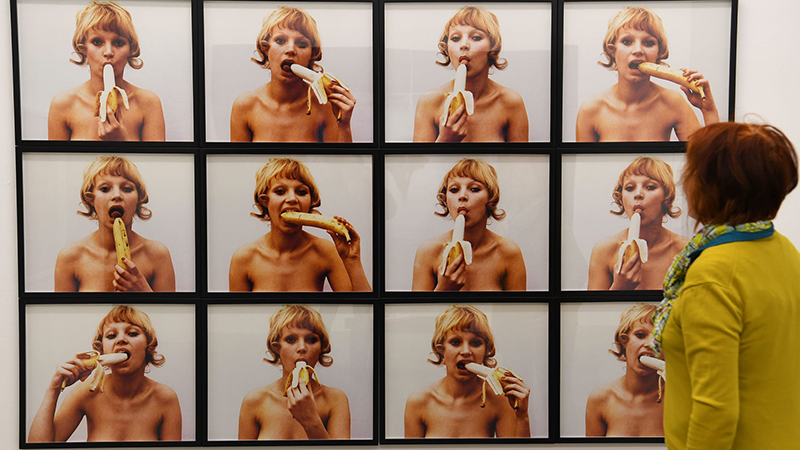 The 1973 video, Consumer Art, created while the country was under communist rule, "is about the lack of supplies in a repressed country and the impossibility for people to consume the food that should be essential. It is an analogy of the impossibility for women to consume their own desire and have full access to their sexuality."
Front-Page Femmes
The Guardian reflects on Australia's Archibald prize for portraiture—in which only 15 paintings of women and three of non-white Australians have won in 97 years—and asks: could a portrait of a black woman win?
Hyperallergic features two poems by Cambodian American poet Monica Sok in its monthly series.
Mavis Pusey, the Jamaican-born artist who worked in geometric abstraction, died on April 20 at 90 years old.
A Message From the Future, the short film that animates the vision of the Green New Deal, was created by a female-led team, including Representative Alexandria Ocasio-Cortez, writer Naomi Klein, and artist Molly Crabapple.
On May 1, Japanese American sculptor Ruth Asawa was the subject of a Google Doodle created by Google staff artist Alyssa Winans.
Netflix has announced its first original African animated series, "Mama K's Team 4," which tells the story of four teenage girls living in a futuristic version of Lusaka, Zambia, who are recruited to save the world.
Miriam Katzeff has been named the new deputy director of Artists Space, the storied alternative art space and pillar of downtown New York.
The New York Times argues that music festivals need more Beyoncés—these events are still male-dominated, even though women are dominating music.
Hyperallergic reviews Diana Al-Hadid's mosaics at New York City's 34th Street Penn Station stop.
The Los Angeles Times profiles the new film Little and the five black women artists who have converged to make it a hit.
Shows We Want to See
Joan Mitchell: I carry my landscapes around with me opens at the David Zwirner Gallery in New York today. The gallery's first show of Mitchell's work spans four decades, and is the first to focus on Mitchell's multipaneled canvases.
In Jerusalem, Her Dress, Her Symbol: Antea Revisited examines the subject of the dress from a gender perspective—including both women and men—while recalling a unique phenomenon in the Israeli art scene, the work of the Antea Gallery for feminist art, which was active from 1994 to 2009. The exhibition is on view at two adjacent galleries, Agripas 12 and Marie Gallery.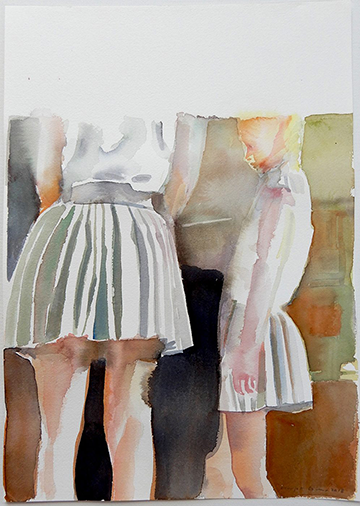 Louise Nevelson: Wood Assemblages from the 1970s opens at New York's Galerie Gmurzynska. The show features Nevelson's monochromatic wood assemblages and rarely seen collages.