October 2, 2020
10/2/20
After a six-month COVID-19 delay, Artemisia, a landmark retrospective exhibition of the work of 17th-century artist Artemisia Gentileschi, opens tomorrow at London's National Gallery. The exhibition brings together 30 of the artist's paintings in "a heroic act of resurrection by curator Letizia Treves."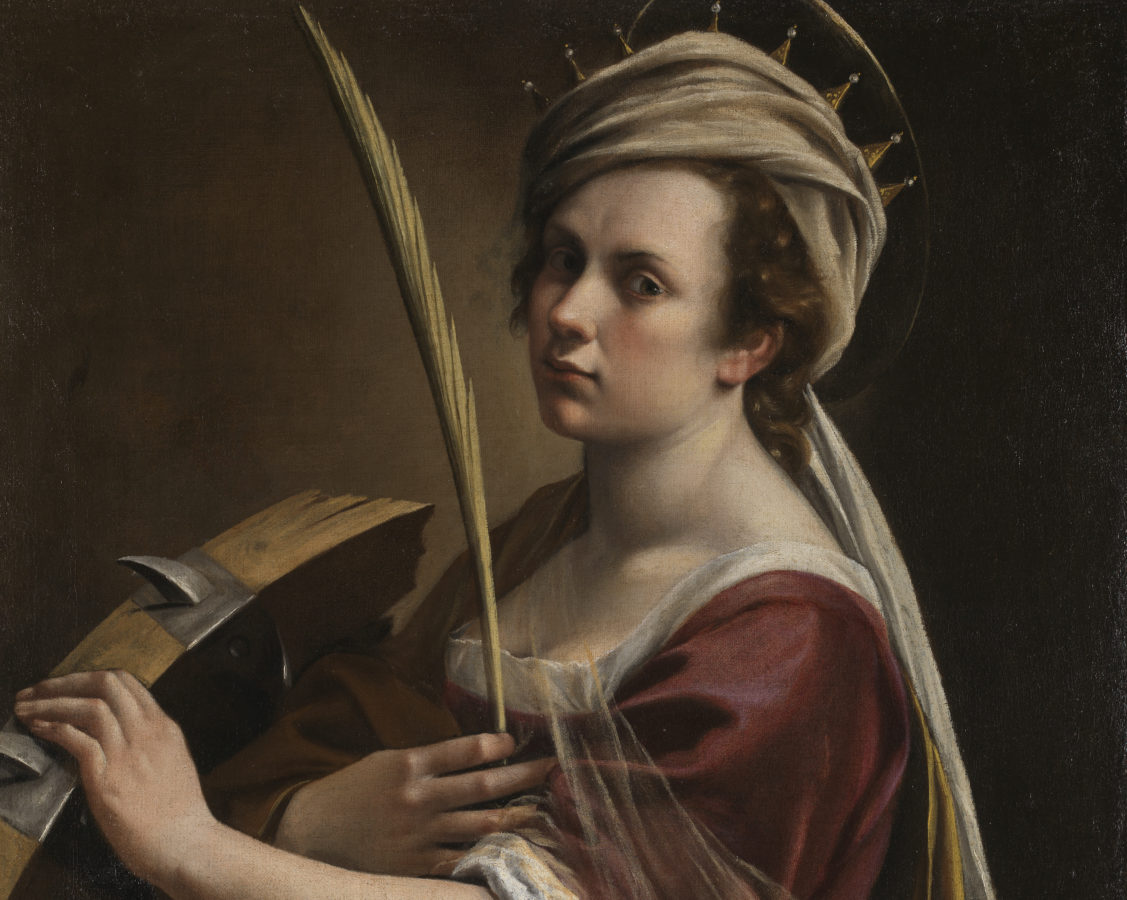 A pioneering painter in an age that dismissed women artists, Gentileschi "claimed women's resistance of sexual oppression as a legitimate subject of art." A feature in the New Yorker examines new scholarship that rejects the idea that her work was solely defined by her status as a rape survivor and instead advocates for celebrating "her rich harnessing of motherhood, passion, and ambition."
Front-Page Femmes
The Helen Frankenthaler Foundation will disperse $1.5 million in COVID-19 relief grants to artists and small art museums this fall.
American Craft Council Fellow Sonya Clark discusses her artistic practice and what she's reading right now.
Artsy profiles Turkish female artists demanding political action in response to the country's rising domestic violence and femicide.
The Guardian reviews Nalini Malani's exhibition Can You Hear Me?, which features flickering digital animations that bombard viewers with imagery of nationalism, contagion, and violence.
Thresholds podcast interviews poet Natalie Diaz about her recent collection, Postcolonial Love Poem.
David Zwirner has selected Ebony L. Haynes to head a new gallery and curatorial program in Manhattan, led by an all-Black staff.
Hyperallergic previews Wings of Change, Billie Zangewa's new exhibition of silk collages that explore Black domestic intimacy.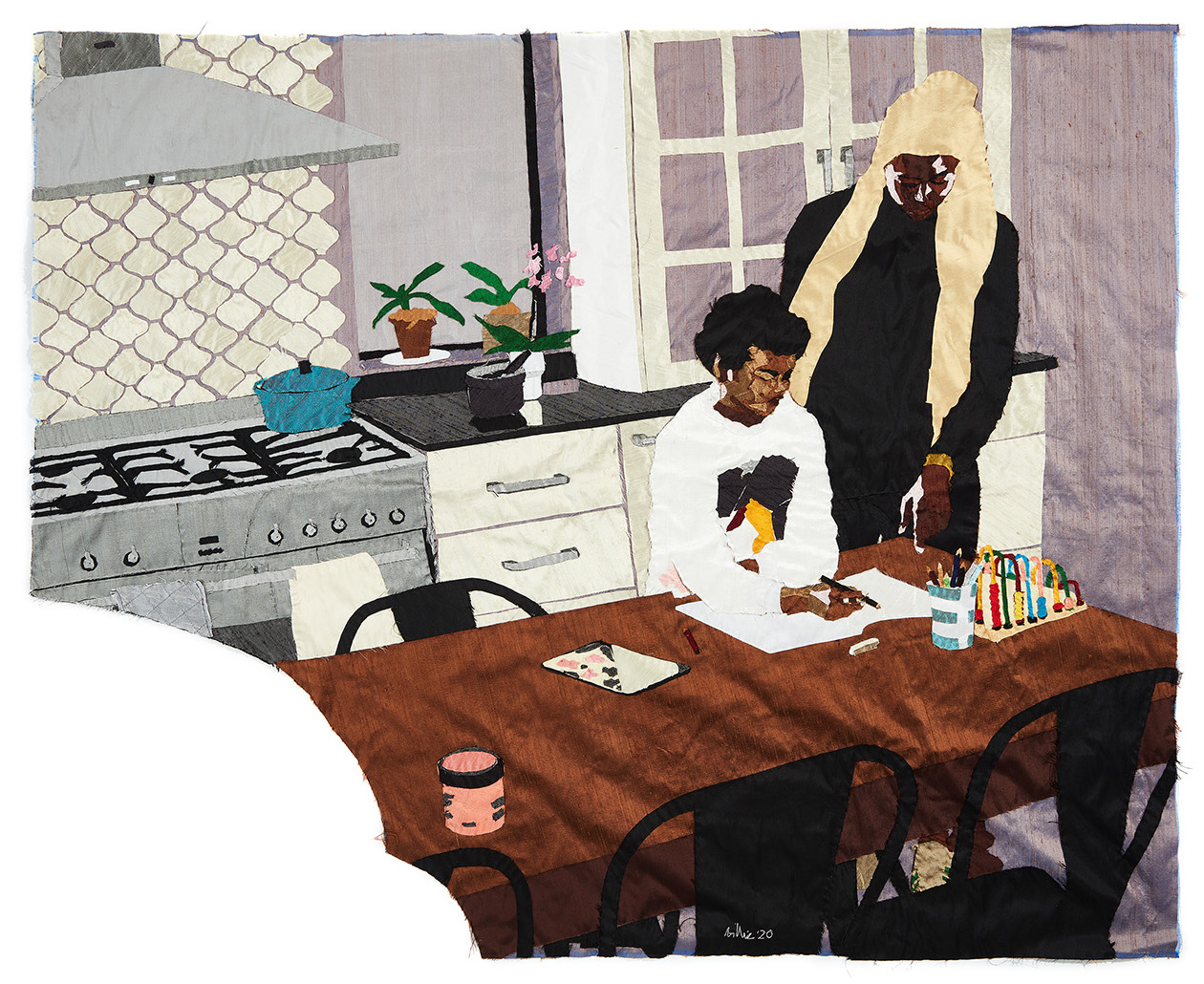 Marvel announces that Iman Vellani will star as Ms. Marvel/Pakistani American Kamala Khan, their first Muslim teenage superhero, in a forthcoming Disney+ adaptation.
Hyperallergic interviews curator and producer Lumi Tan, who has worked at the multidisciplinary art space Kitchen for more than a decade.
ARTnews interviews Tomashi Jackson about her exhibition Love Rollercoaster, the history of voter suppression, and recent attacks on voting rights.
Hyperallergic reviews director Sophia Nahil Allison's new short documentary, a tribute to Latasha Harlins, whose 1991 murder was one of the catalysts of the Los Angeles uprising the following year.
Ulrike Müller, an Austrian painter best known for her abstract works about queerness and feminism, has won the 2020 Prize of the Böettcherstraße in Bremen.
The Great Women Artists podcast interviews painter Chloe Wise about her focus on our "consumer-culture-obsessed and hyper-sanitized world."
Artnet interviews curator Legacy Russell about her new book, Glitch Feminism: A Manifesto, which explores gender, technology, and identity.
The Paris Review's "Feminize Your Canon" series highlights the work of Alice Dunbar-Nelson, her intense marriage, and her activism.
Shows We Want to See
At Britain's Blenheim Palace—the birthplace of Winston Churchill—artist Cecily Brown's new solo show features paintings that respond to the palace's history. In an interview with the Guardian, Brown said, "Blenheim Palace seems the perfect situation in which to display images of a broken country, conflicted about its future and its place in the world." On view through January 3, 2021.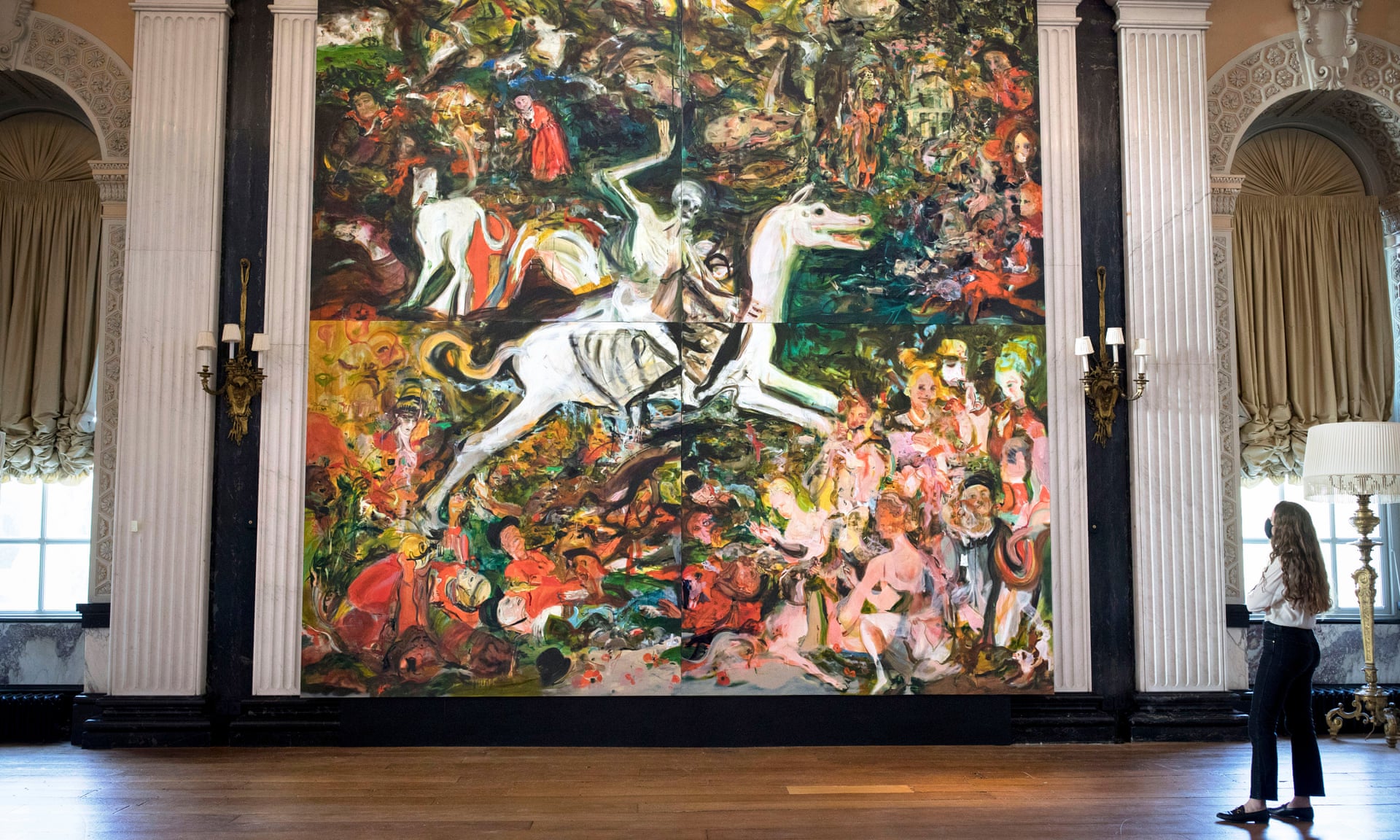 Hiba Schahbaz's Dreaming is open at De Buck Gallery, New York. The exhibition features large-scale figurative oil paintings that explore "themes of self-healing, emotional journey, spirituality, and the desire to create safe and nurturing spaces for women to feel seen and represented." On view through October 10.