October 1, 2020
10/1/20
In times of uncertainty and upheaval, art and literature can provide comfort, clarity, and hope. Works of art can help us decompress and escape; inspire us to think about the world in new ways; and encourage empathy. Explore stories about women artists—real and imagined—with NMWA staff in a new virtual book club. Join us on December 11 for a lunchtime discussion about Nell Painter's memoir Old in Art School: A Memoir of Starting Over (2018). Register now!
In the meantime, check out our genre-based reading lists inspired by the museum's mission to champion women artists. This week: nonfiction.
Bridget Quinn brings to light the work, lives, and legacy of 15 groundbreaking women artists including Kara Walker, Ruth Asawa, and Louise Bourgeois. Includes reproductions of the artists' works and contemporary portraits by illustrator Lisa Congdon.
Related reading: Find Your Artistic Voice: The Essential Guide to Working Your Creative Magic (2019) by Lisa Congdon, Making Comics (2019) by Lynda Barry
Hoban tells the remarkable story of renowned American painter Alice Neel. Neel managed to transcend many tragic experiences, including the death of her infant daughter, the breakup of her marriage, and a nervous breakdown.
Related reading: Ninth Street Women (2019) by Mary Gabriel, Joan Mitchell: Lady Painter (2011) by Patricia Albers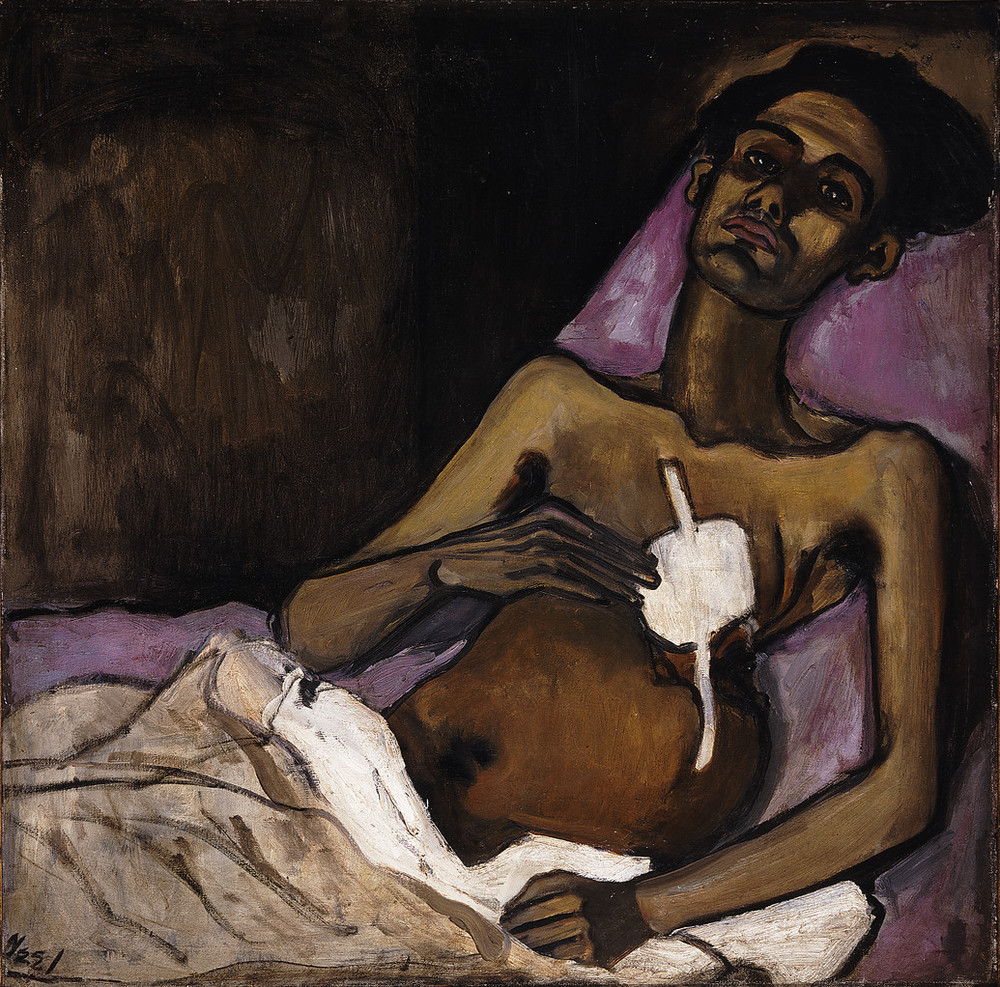 This account of sculptor Ruth Asawa's life features over 60 reproductions of Asawa's art and archival photos, including portraits by her friend Imogen Cunningham. Chase describes how Asawa "survived adolescence in the World War II Japanese-American internment camps and went on to develop her signature hanging-wire sculptures [and] revolutionize arts education."
Watch Marilyn Chase meet with an online book club | Related reading: Infinity Net: the Autobiography of Yayoi Kusama (2012), Daily Rituals: Women at Work (2019) by Mason Currey
Accompanying the Brooklyn Museum's 2017 exhibition We Wanted a Revolution: Black Radical Women, 1965–85, this volume republishes rare documents by artists, writers, cultural critics, and art historians, including Gloria Anzaldúa, bell hooks, and Alice Walker, that showcase the breadth of Black women's engagement with art, the art world, and politics.
Watch the Brooklyn Museum's We Wanted a Revolution symposium | Related Reading: Eloquent Rage: A Black Feminist Discovers Her Superpower (2018) by Brittney Cooper, Ain't I a Woman: Black Women and Feminism (1988) by bell hooks
Book Club Resources
Inspired to start your own book club? Not sure how to begin? Listen to NPR Life Kit's guide to creating a successful club. And Book Riot's "40 Great Book Club Discussion Questions for Any Book" can help shape any discussion.