October 29, 2021
10/29/21
Artnet profiles Ghanian artist and performer Elisabeth Efua Sutherland, who built her own performing arts center, Terra Alta, in the absence of adequate government support for the arts.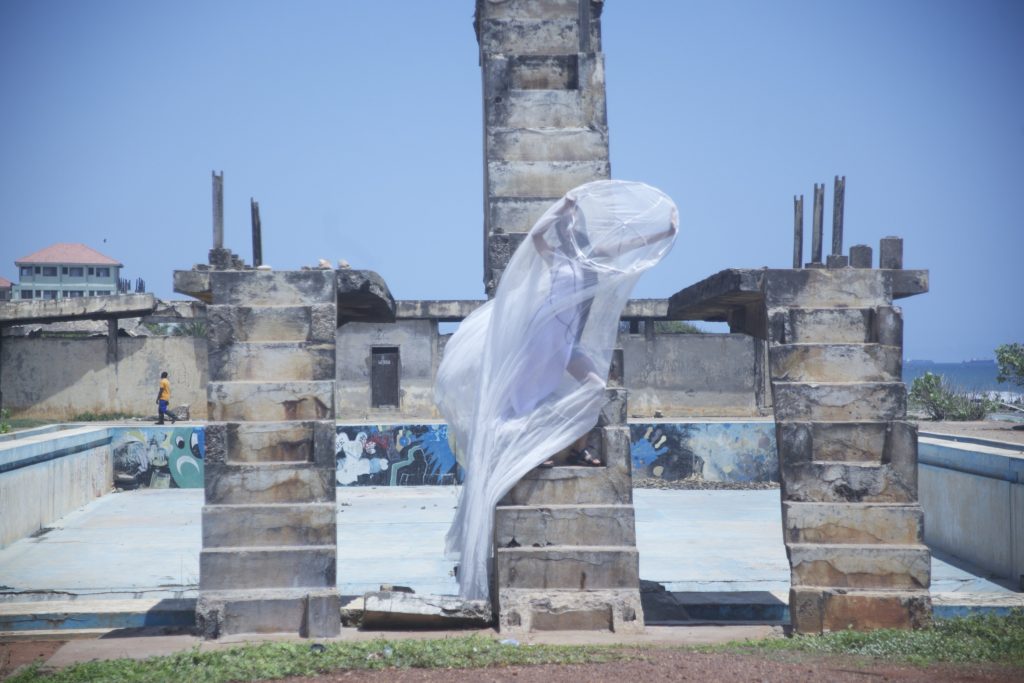 Elisabeth inherited the land from her late grandmother, Efua Sutherland, an esteemed Ghanaian poet, director, playwright, and cultural activist. Terra Alta has a year-long program of performances and events as well as artist residencies that host artists from across the African continent and internationally. Sutherland is one of several Ghanaian contemporary artists who are setting up spaces throughout the country to support and mentor the next generation.
Front-Page Femmes:
Queer|Art has announced Lee Laa Ray Guillory as the recipient of its second Illuminations Grant for Black Trans Women Visual Artists.
Installation and performance artist Lili Reynaud-Dewar has won this year's Prix Marcel Duchamp, France's most prestigious art prize.
The New York Times profiles Pretty Loud, an all-woman hip-hop group from Serbia that hits back against traditional gender roles.
Art in America examines Hannah Wilke: Art for Life's Sake, currently on view at the Pulitzer Arts Foundation in St. Louis.
ARTnews catches up with artist Ericka Beckman ahead of her Performa biennial commission, Stalk, an anti-capitalist musical adaptation of Jack and the Beanstalk.
Artnet profiles collector Nish McCree, who focuses on art of the African diaspora and is working to embolden the continent's artists in the process.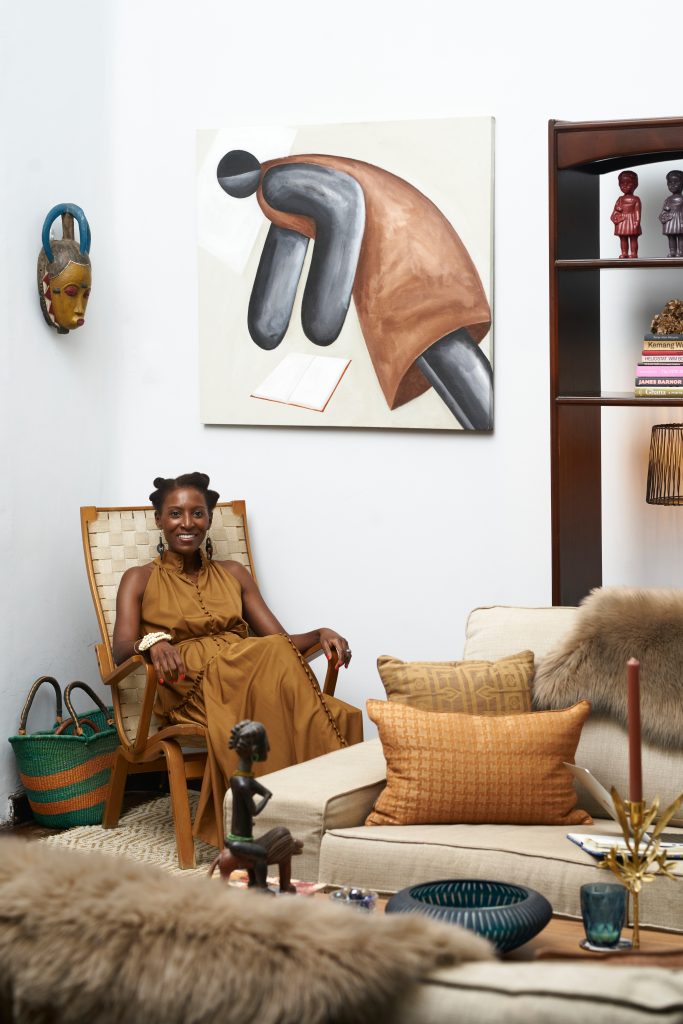 Lit Hub rounds up five Filipino American authors to read, including Malaka Gharib, Barbara Jane Reyes, and Joanne Ramos.
Two pastels by Rosalba Carriera were recently reunited with two more from the same series, creating the only opportunity for the public to see an entire original set by the artist in the United States.
Chicago-based actor Maggie Karlin, who performs as a living statue, revealed that they make more money on the street when dressed as a man than as a woman.
David Zwirner has announced a forthcoming exhibition of a rare set of Hilma af Klint's 1913–1915 works on paper; Learn new facts about some of the artist's most famous works.
Vanity Fair looks at how Maggie Gyllenhaal, Jane Campion, and other women filmmakers are upending Hollywood expectations.
Shows We Want to See:
At Company Gallery in New York, Tell me there is a lesbian forever… presents the videos, photos, drawings, and personal papers of feminist filmmaker Barbara Hammer. Curated by Tiona Nekkia McClodden, the exhibition looks at the artist from new angles, insisting on her relevance for younger queer people. Artnet recently interviewed McClodden about Hammer's 1972 BMW motorcycle, queer biography, and curating as a practice driven by desire. On view through November 6.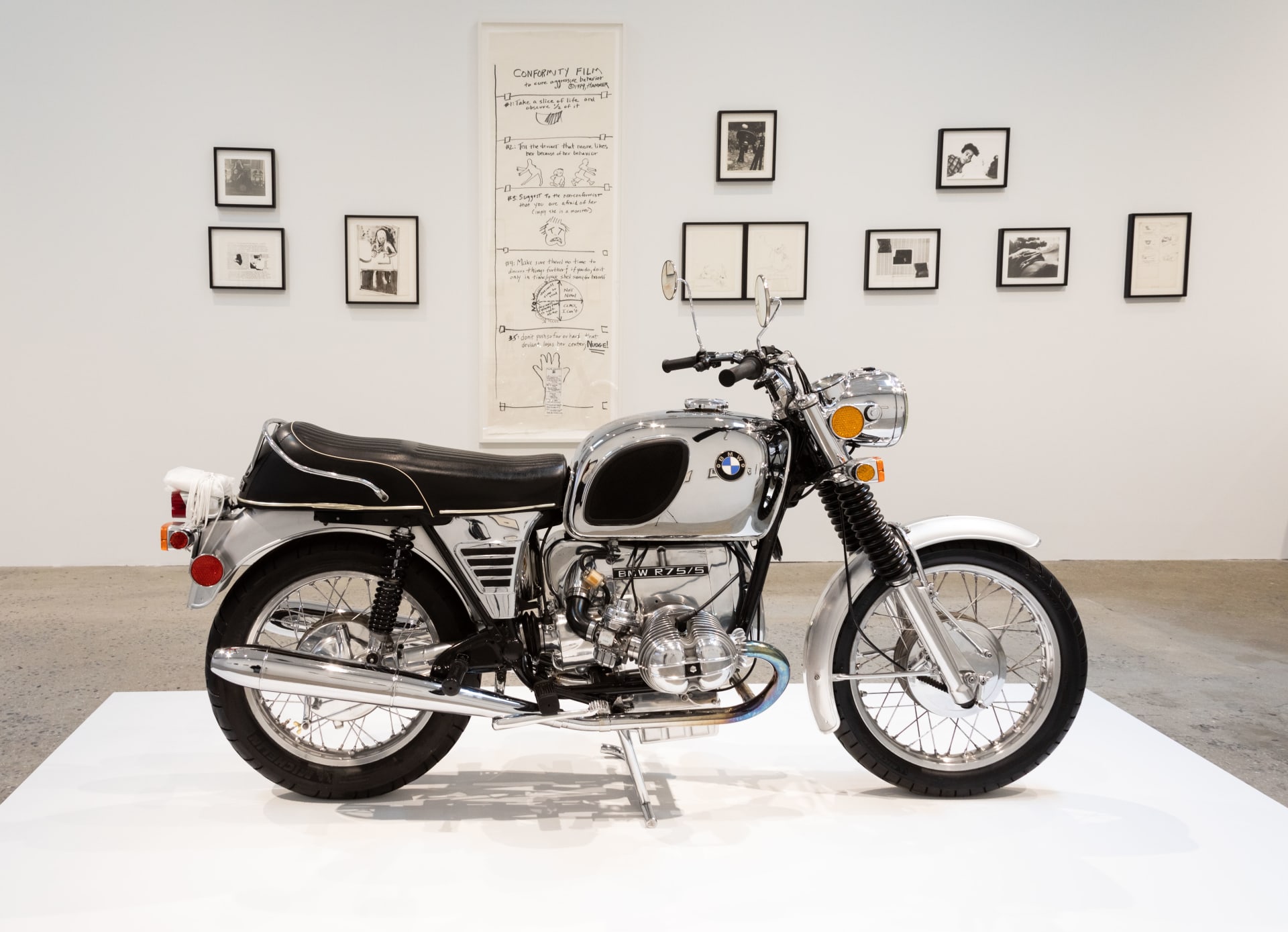 At the Mori Art Museum in Tokyo, Another Energy: Power to Continue Challenging—16 Women Artists from Around the World presents works by female artists whose careers were marked by a determination to pursue their own distinctive creative paths in turbulent environment and times. Featured artists include Etel Adnan, Suzanne Lacy, Phyllida Barlow, Carmen Herrera, and more. On view through January 16, 2022.