October 25, 2021
10/25/21
Happy birthday to Lynda Benglis, who was born on this day in 1941! Impress your friends with five fast facts about the American sculptor and visual artist, whose works are part of NMWA's collection.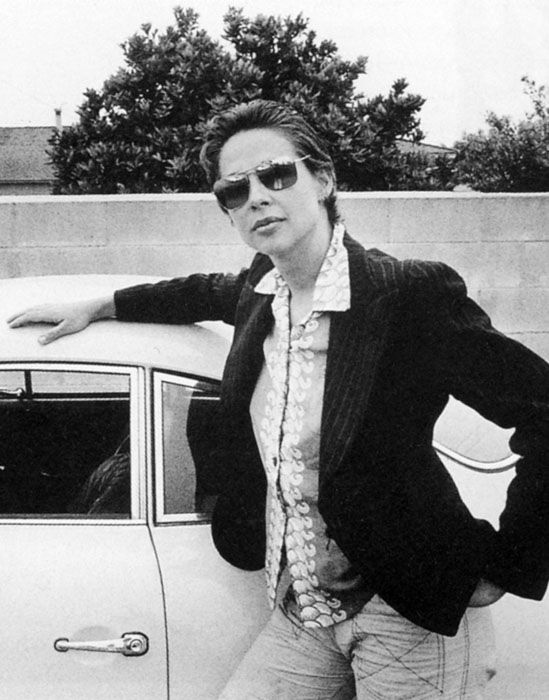 1. Quality Time
Lynda Benglis was born in Lake Charles, Louisiana, to a Greek American family. During her childhood, Benglis made yearly trips with her grandmother to Greece. Benglis credits this quality time with her grandmother as an important influence on her work as a feminist artist. "My grandmother travelled in her forties, and this was unusual and it impacted the way I was. It set a standard for me," she once said.
2. Unconventional Pathmakers
In 1965, Benglis moved to New York City, where she trained as painter at the Brooklyn Museum Art School during the height of the Abstract Expressionist movement. Benglis met and worked alongside prominent artists including fellow sculptor Eva Hesse (1936–1970). Hesse's use of unconventional materials, such as rubber, cord, translucent fiberglass, and latex, made her one of the most original and influential sculptors of the 1960s and played an influential role in Benglis's own artistic practice.
3. Pouring Paint
Benglis adapted the gestural style of older Abstract Expressionist artists, such as Jackson Pollock, and invented a new sculptural approach to painting called "pours." In this process, Benglis mixed materials such as latex and Day-Glo pigment and poured them onto the floor. Benglis's "pours" freed the medium of painting from walls and hanging canvases, instead transforming the works into freestanding sculpture.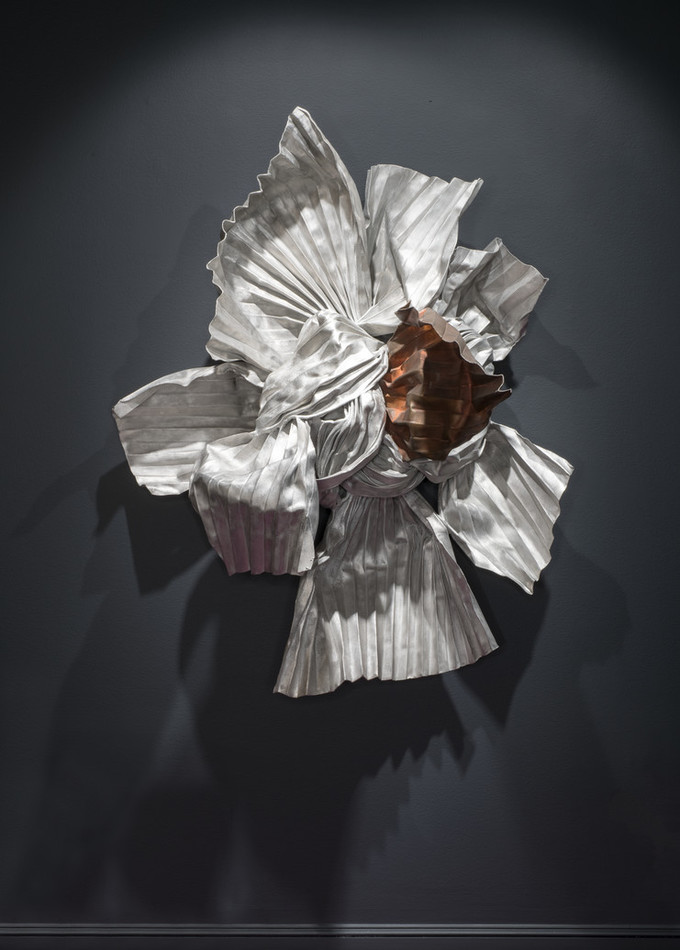 4. Tied in Knots
In 1972, Benglis began a series of "knot" sculptures. The artist manipulated hard metals and wires into forms that are reminiscent of decorative elements of women's clothing, such as bows and ruffles. Eridanus (1984), named after a river in Greek mythology, features pleated sheets of bronze, zinc, copper, and aluminum twisted into the shape of a knot. Some interpret this work as a feminist representation of Benglis's own physical strength, a reflection of the manual labor required to twist and bend harsh materials into such forms.
5. Feminism on Film
During the 1970s, Benglis turned to the medium of video art to make statements about feminism, gender stereotypes, and the patriarchal nature of many art circles. One of her most famous works of this period, Now (1973), features Benglis interacting with a prerecorded image of herself and mimicking her own words and gestures. For many, this work represents Benglis's critique of gender and sexual roles and represents a significant moment within the feminist art movement of the 1970s.