September 3, 2021
9/3/21
The Lithuanian performance Sun & Sea (Marina), an opera about climate change, begins a multi-city U.S. tour this fall, opening at the Brooklyn Academy of Music on September 15. Created by filmmaker Rugilė Barzdžiukaitė, writer Vaiva Grainytė, and composer Lina Lapelytė, it debuted at the Lithuanian Pavilion at the 2019 Venice Biennale, where it won the Golden Lion for best national participation.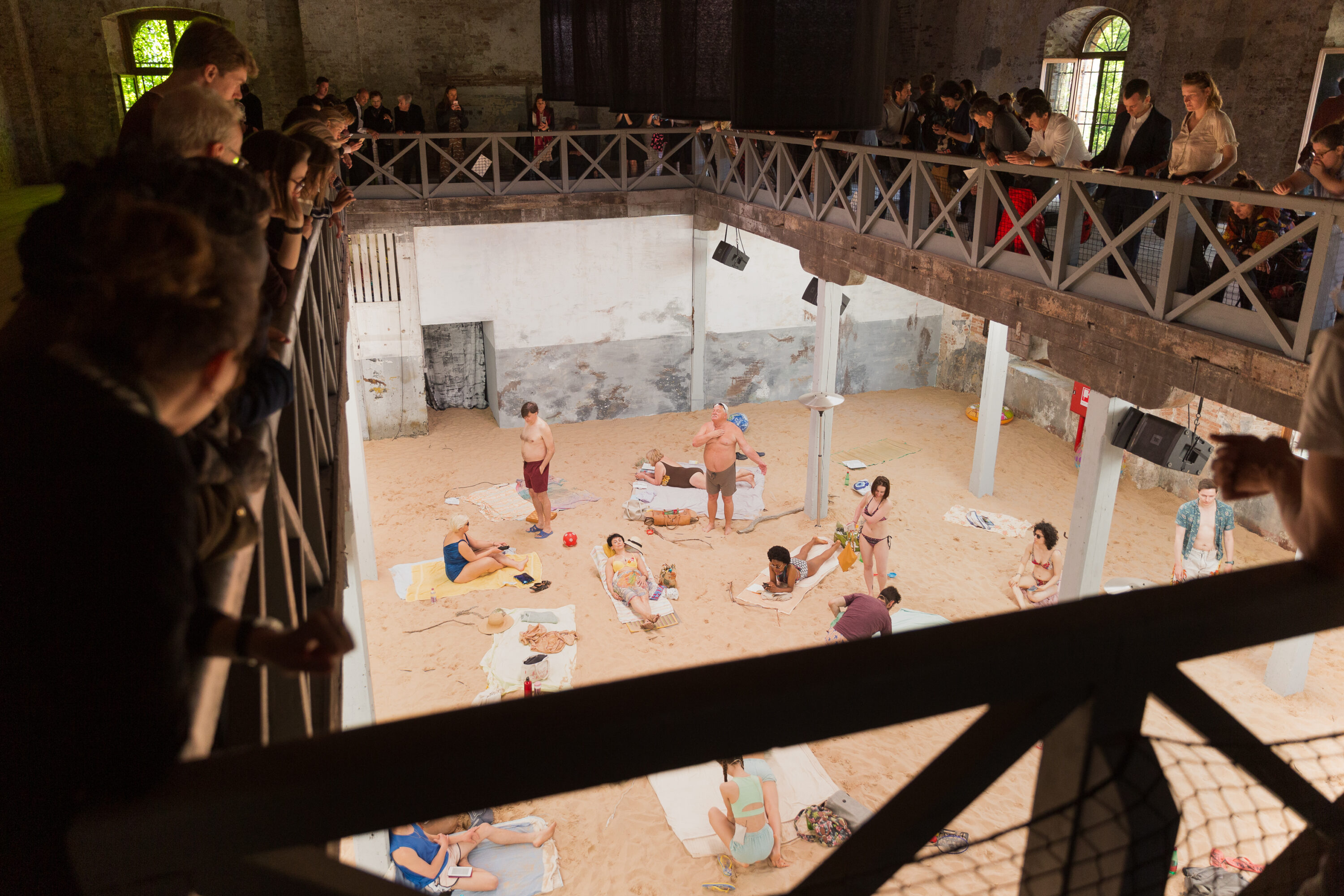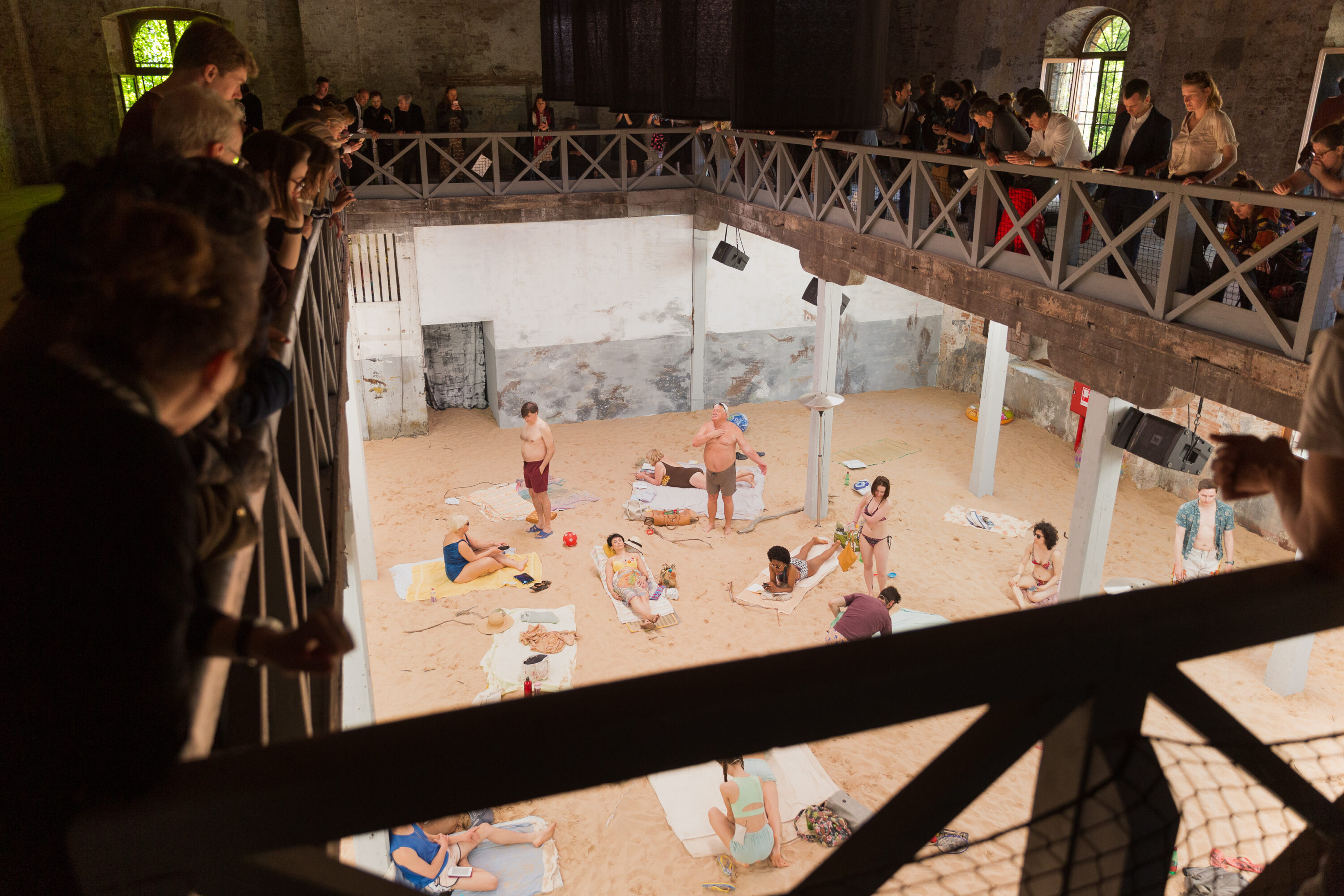 The theatrical installation features a cast of professionals and volunteers lounging around a makeshift beach singing songs of boredom and worry that slowly reveal the physical realities of climate change and the destruction of earth. The performance will proceed to Arcadia Exhibitions in Philadelphia (September 30–October 3), the Momentary in Bentonville, Arkansas (October 6–9), and the Museum of Contemporary Art, Los Angeles (October 14–16).
Front-Page Femmes
Sculptures by Alison Saar, Maren Hassinger, Brenna Youngblood, and Artis Lane will be installed along Los Angeles's Crenshaw Boulevard as part of Destination Crenshaw, a $100 million project that seeks to reinvigorate the historically Black cultural corridor.
The Guardian profiles Judy Chicago on the occasion of her retrospective at the de Young Museum in San Francisco and companion exhibition at Jessica Silverman Gallery.
The Washington Post examines our current "golden age of female hip-hop," noting that "Black women are producing some of their most listened-to songs by collaborating with other Black women."
Artnet profiles painter Tschabalala Self, who will create her first live performance for the Performa biennial in New York this fall.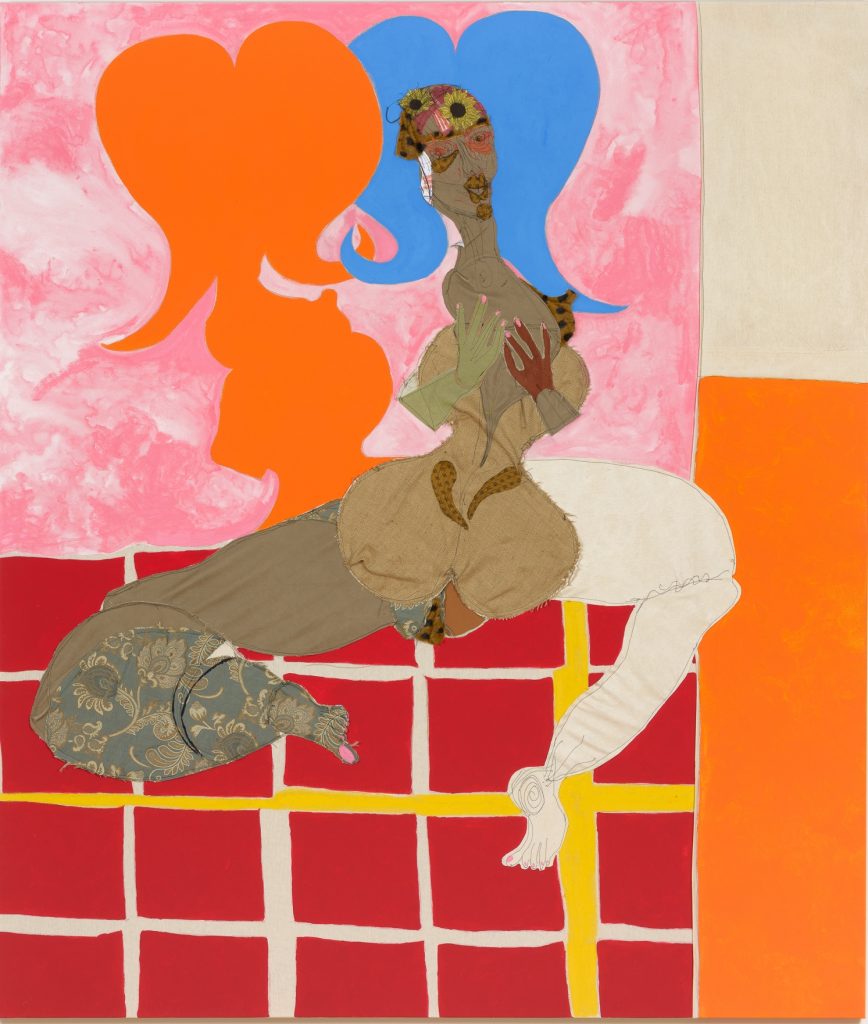 The New York Times Magazine profiles writer Maggie Nelson, whose new essay collection On Freedom examines the complexities of the concept via art, sex, drugs, and climate.
A new book project by Macushla Robinson looks at the way in which sexual violence is discussed, and often downplayed, in museum wall labels and cataloguing.
For Hyperallergic, Emily Markert examines Alice Neel's participation in the Alliance of Figurative Artists during the 1970s, a generative group rarely mentioned in art history.
Colossal features Stéphanie Kilgast's post-apocalyptic sculptures of coral and plants consuming discarded objects.
Artnet visits painter Louise Giovanelli at her studio, ahead of the artist's solo exhibition opening at New York City's GRIMM Gallery on September 10.
Shows We Want to See
At the Parrish Art Museum on Long Island, New York, Tomashi Jackson: The Land Claim is a multi-part exhibition of new work in painting, sound, photography, and archival materials that centers on the experiences—past and present—of communities of color on Long Island's East End. The artist conducted in-depth interviews with members of Black, Latinx, and Indigenous communities in the area that informed the works. On view through November 7, 2021.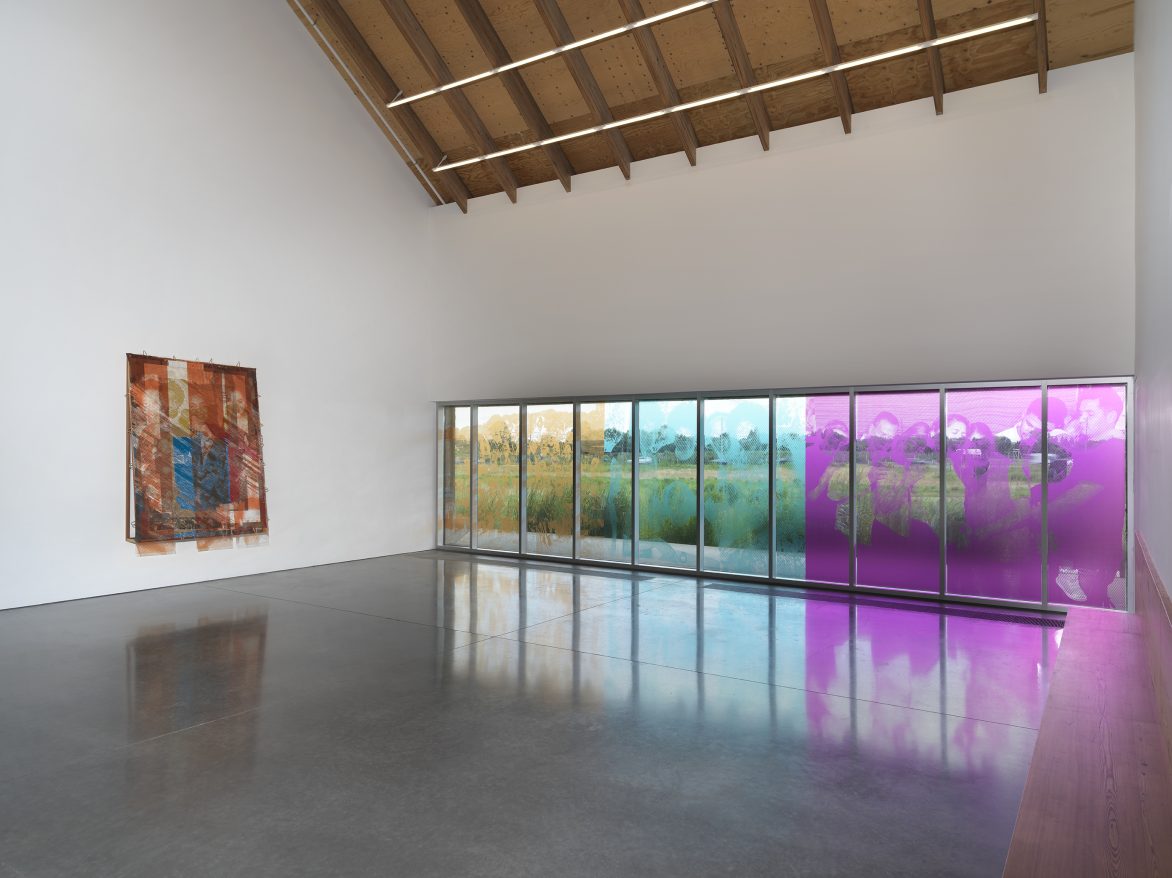 Opening tomorrow at the San Francisco Museum of Modern Art, Joan Mitchell is a comprehensive retrospective featuring over 80 works by the abstract expressionist. The exhibition includes rarely seen early paintings and drawings; large-scale multi-panel works; suites of paintings and drawings; and a selection of the artist's letters and photographs. On view through January 17, 2022. ARTnews examines the lasting legacy of Mitchell's work.