September 16, 2010
9/16/10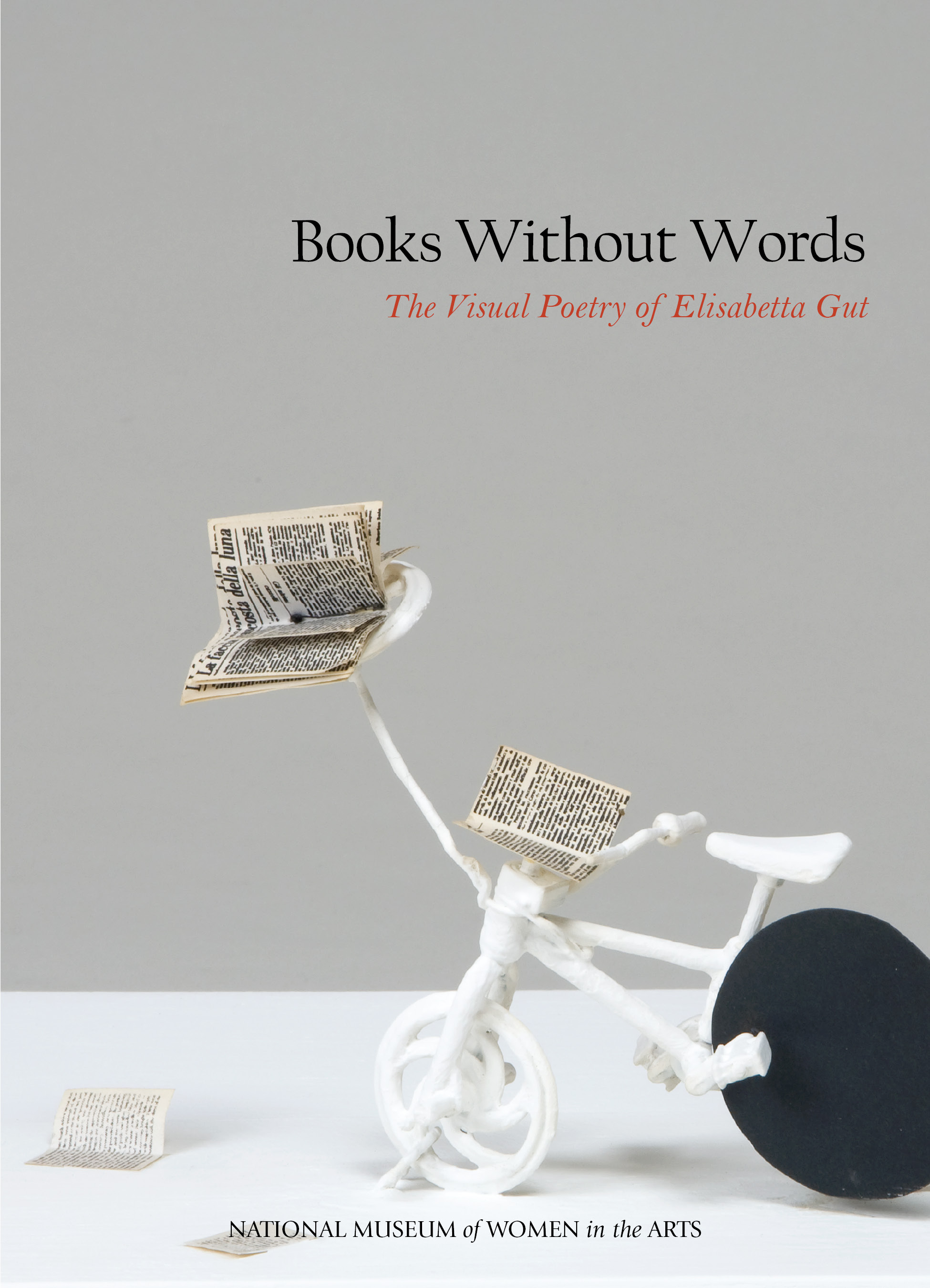 The catalogue for Books Without Words: The Visual Poetry of Elisabetta Gut includes essays by exhibition curator Krystyna Wasserman and Gut's fellow Italian book artist Mirella Bentivoglio, along with beautiful color reproductions of each of the delightful treasures in the show. The founder of NMWA's Library and Research Center and a foremost authority on book arts, Wasserman writes:
"Many of Gut's works are visual representations of poetry, music, and art and as such are built on the aesthetics of ekphrasis. From Homer's description of the Shield of Achilles in the Odyssey to Ellen Zwillich's Concerto for Two Pianos and Orchestra (inspired by five paintings from NMWA's collection and composed for the inauguration of the museum in April 1987), ekphrasis describes one form of art interpreted in another medium. In the spirit of ekphrasis, poetry can depict sculpture, dance can portray painting, and collage can evoke the sounds of a musical instrument. Gut's ekphrastic representations of music reflect the changeable emotional climate in which she lives. Her three works titled Strumento musicale (Musical Instrument) (1980–81) are composed of thread, pieces of sheet music, and organic matter such as dried seeds and leaves collaged into imaginary instruments. Libro-seme (Seed-book) (1983) is a book-object assembled from sheet music bound by the split shell of a small fruit. The notes represent seeds from which culture grows and blossoms. Musica impazzita (Crazy Music) (1983), a collage made of an ancient book of Gregorian chants and shaped like a butterfly arrested in motion, serves as a metaphor for transformation, mortality, and the constant human passage from one stage of life to another. Strumento musicale (p dolce) (Musical Instrument (p dolce)) offers peace and solace while Explosionoire (1985) brings about the rhythm and excitement of jazz through the burst of scattered words and letters extending into the viewer's space.
Complementing her love of music is Gut's passion for poetry. She voraciously reads French, German, Italian, Russian, and Spanish verse. French poet Stéphane Mallarmé (1842–1898) wrote in his essay "The Book: A Spiritual Instrument," 1895, that "all earthly existence must ultimately be contained in a book."1 Gut abstracts and transposes works by her favorite poets and composers into "spiritual instruments." She literally translated Mallarme's idea into a series of hybrid artist's books: Libro-piano (Piano-book) (1982), Libro-nido (1982), Libro-foglio (Leaf-book) (1982), Libro-finestra (Window-book) (1980), and Libro-seme (1983). These works bring new associations to the book format by demonstrating the relationships between the natural and man-made worlds and the book—emblem of civilization and culture. Reminiscences of the past triggered the creation of these works: Libro-piano brings back to life Gut's mother playing the piano while Libro-nido, Libro-seme, and Libro-foglio portray the artist's sublime experience of feeling one with nature.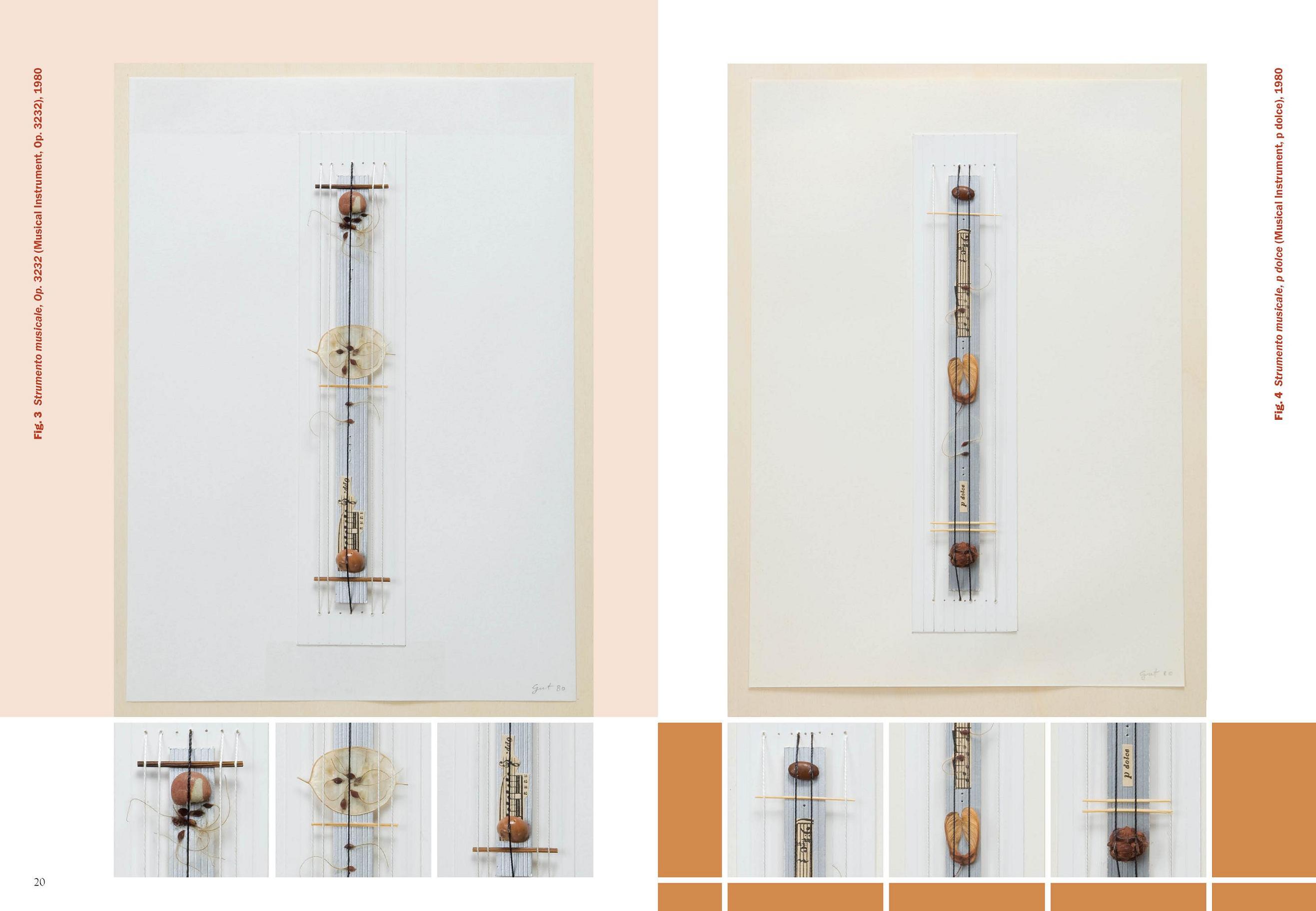 Gut's Fumo d'autore (A Kafka a Kafka) (Author's Smoke (To Kafka to Kafka)) (1983) honors Franz Kafka. Gut is familiar with Kafka's stories and letters, but does not allude directly to the contents of her muse's oeuvre. Looking at Gut's symbolic representation of the Czech writer—smoke rising from the butt of a half-burnt cigarette—viewers might think that Kafka was an obsessive smoker. "I am interested in a gesture of a cigarette smoker and the passage of time needed to smoke a cigarette," says the artist. But Kafka biographer Reiner Stach writes that Kafka "did not smoke or drink, and stayed away from tea, coffee, and animal fat."2 When asked about the misleading representation of Kafka, Gut responded, "It was a fantasy. I imagined him as a smoker."
Gut's oeuvre represents a mirror of memories, images, and real people. Her visual poetry is accessible and her books do not require reading and the time consumed by reading. Their messages are compressed and universal, expressing love for nature or another person, fascination with music, or a sense of loss. Pacchetto di poesia (Package of Poetry) (1979) —a 1 x 1–inch wrapped package tied with string—embodies the works in Books Without Words. In the exhibition Gut offers the viewer a gift of twenty-two "packages of poetry," reliquaries of poetic thinking. Most of them have no words, and some contain invisible secrets locked forever, but as the Little Prince once said in Antoine Saint Exupéry's philosophical fairy tale: What is essential is invisible to the eye.3″
Notes
1 Reiner Stach, Kafka: The Decisive Years, trans. Shelley Frisch (New York, NY: Houghton Mifflin Harcourt, 2005) p. 31.
2 Stéphane Mallarmé, "The Book: A Spiritual Instrument," in Stéphane Mallarmé, Stéphane Mallarmé: Selected Poetry and Prose. Ed. Mary Ann Caws (New York: New Directions, 1982), 80.
3 Antoine de Saint Exupéry, The Little Prince. Trans. Katherine Woods (New York: Harcourt, Brace & World, 1943), 87.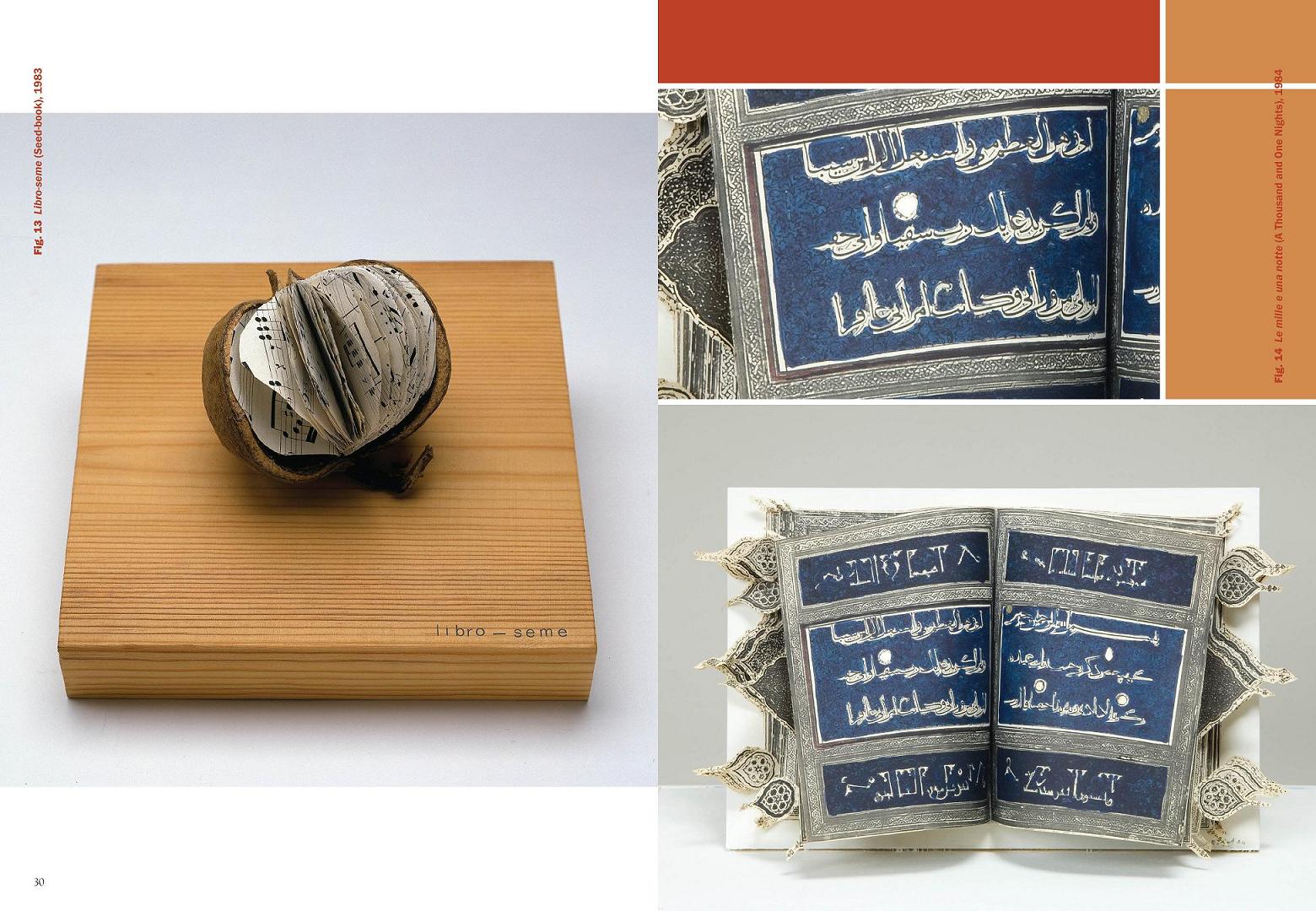 Books Without Words: The Visual Poetry of Elisabetta Gut (Softcover, 48 pages, $10.95) is available in the Museum Shop. Call 877-226-5249 to order.